How to DJ with Amazon Music
A guide to DJ software and hardware for Amazon Music
So you want to DJ with Amazon Music tracks on your DJ gear? You've come to the right place.
I've put together a guide for you to understand how you can DJ with Amazon Music, what DJ software and hardware you can use with Amazon Music and also a few extras like the legality of using Amazon Music to DJ with.
So if you've ever wondered "How can I DJ with Amazon Music?" This is the the ultimate guide that you need to read. Let's jump right in.

The fact of the matter is that there's no direct way to DJ with Amazon Music tracks, but that doesn't mean you can't use Amazon Music to DJ with!
Confusing right? Well here's the crux of the matter.
In order to download tracks from Amazon Music to DJ with you'll need some extra software that can download the tracks to audio files that are then on your computer. You can import these tracks directly in to your DJ software!
The app you'll need is called Tunespat and its available for download online. Once installed you can browse Amazon Music's massive collection of tracks in your browser and instruct the Audio Capture app to record the audio of the track for you.
It can convert the music in to just the right format for your DJ software and you can then import your downloaded audio tracks like any other audio file. You can get a 1 month or a lifetime licence which gives you unlimited updates to make sure it keeps working with your streaming service of choice. It's worth checking out as the trial is entirely free. You can download the software here and continue reading this article while you wait.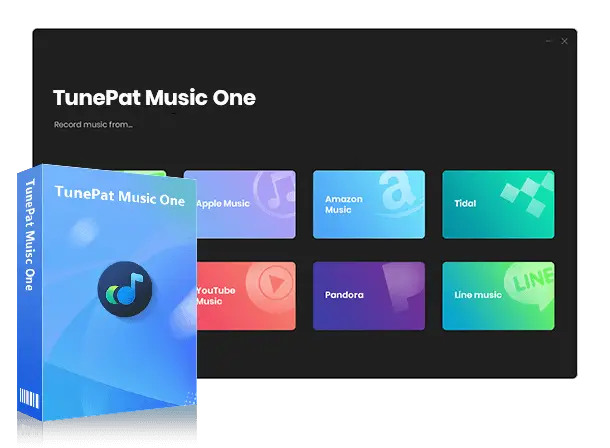 Its the easiest way to grab the tracks you want from Amazon Music and start DJing with them moments later. Definitely worth looking in to.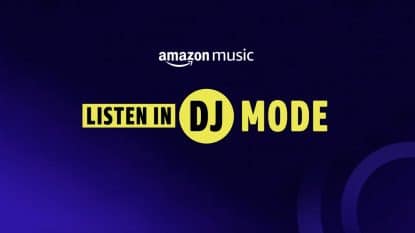 Like a lot of streaming music services, Amazon Music has what they like to call a "DJ Mode" but don't be fooled by this, its definitely not the answer you're looking for.
DJ mode on Amazon music was launched in June 0f 2021 and is really designed to give the average listener a more curated and humanised experience when listening to playlists. Instead of just playing one song after another Amazon have attempted to recreate a radio DJ feel with songs interspersed with messages from artists, introductions and commentaries to songs.
Amazon have exclusive DJ Mode playlists curated by artists like Billie Eilish, giving insights in to songs that have inspired her.
Check out this promo video from Amazon to understand more about DJ Mode.
As you can see this is a nice idea but its not going to help you DJ with Amazon Music.
You can check out Amazon's DJ Mode on any Alexa enabled device by saying things like "Alexa, play The Billie Eilish Takeover" or "Alexa, play All Hits in DJ Mode".
So let's get back to whats important. What DJ software actually works with Amazon Music? Lets take a look at the current state of play.
Pioneer's Rekordbox

Rekordbox includes a number of tightly integrated streaming music services like Tidal, Soundcloud and Beatport. These are great for all sorts of DJs but at the time of writing there is no direct support for streaming Amazon Music.
The streaming services that are supported are well worth looking at as they may be a great replacement for Amazon Music. Tidal is mostly aimed at hip-hop, R&B and Indie artists and features a number of exclusive tracks you wont find on Amazon Music. Soundcloud and Beatport are great for Dance music DJs looking for the latest and greatest underground tracks.
If Rekordbox does begin supporting Amazon Music we will update this page with the latest information.
Check out Pioneer Rekordbox's streaming options here.
---
Serato DJ Pro

One of the best DJ software packages on the market right and popular with many DJs. It too enjoys streaming music service integration with Beatsource, Beatnik, Soundcloud and Tidal. Sadly at this moment in time there's no support for Amazon Music streaming.
Depending on the type of music you want to play and the environment in which you're DJing I would recommend taking a look at Tidal or Beatsource. I've found the latter to be perfect for exclusive remixes, edits, transitions and much more covering most genres you'd want to be DJing.
If Amazon does open up integration with Serato DJ Pro you'll be the first to know on this article!
Here's how to integrate the alternative to Amazon Music, Tidal in to your Serato DJ software setup.
---
Native Instruments Traktor DJ

At the time of writing Traktor DJ version 3.5 has been released which adds some streaming service support but its fairly limited. At present it only supports Beatport Link and Soundcloud with limited functionality. Watch this space as more streaming services maybe supported in future versions. I would expect Tidal support in the coming months.
The iPad version of Traktor's free DJ software does support SoundCloud Go+ so its worth taking a look a that subscription service to see if it suits your needs.
Traktor DJ for iPad is one of the most powerful DJ apps we've seen and its free price tag makes it a no brainer to check out.
It also has amazing plug and play capabilities with a number of pieces of DJ hardware.
If a new version of Traktor DJ supports Amazon Music we'll update this article with all the information.
Here's shandy video from Digital DJ Tips on how to use Traktor's latest streaming options
---
Algoriddim djay

One of the most impressive newcomers to the DJ scene, you've probably heard of these guys and a their amazing Neural Mix features on their iPhone, iPad and desktop apps. Their support for streaming services depends entirely on which operating system you're using.
At the moment djay only supports Tidal and Soundcloud on their Windows desktop DJ software and their Android App. There's currently no support for DJing with Amazon Music there.
On their Apple MacOS and IOS operating systems they have support for Beatport and Beatsource. Presumably this is due to a much higher number of DJs using Apple based hardware for DJing. Unfortunately there's no support for Amazon Music here too but if that changes we'll add full details right here.
Here's a useful video on setting up the various streaming options in Algoriddim's djay app.
---
How to use Amazon Music with all DJ software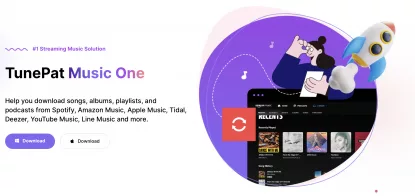 So as you can see currently there's no direct support for Amazon music in the most popular DJ apps, but that doesn't mean you can DJ with Amazon Music. As mentioned earlier you just need to purchase the Tunespat Music Converter app on your laptop and you'll be able to browse any tracks on Amazon Music and download the music files to your computer.
You then need to import them in to your DJ software of choice. Voila! You can now DJ with Amazon Music tracks.
One word of caution on this. If you're playing music with your DJ software and importing tracks at the same time you'll want to be super careful when the app starts analysing the track. This can take a big chunk of processing power and may cause your live music to jitter. So make sure your computer is powerful enough to handle this. Just test it at home to make sure there's no problems.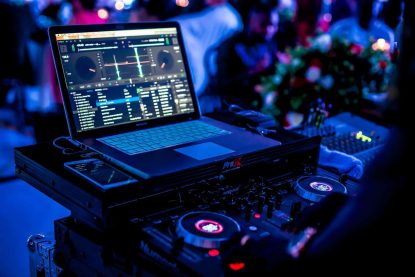 There are a number of DJ controllers that are considered "standalone" devices that no longer require a direct connection to a laptop. Some of them actually have streaming services integrated in to their on-board operating system. Denon's new Prime Go controller are a good example of this.
With built in support for Beatport LINK, Beatsource LINK, SoundCloud GO+, and TIDAL, the Denon Prime Go is an incredible piece of kit that has wifi and ethernet built in. No need for a laptop, just travel and start DJing. Its even battery powered for DJing on the go!
Even with the awesome bit of DJ gear with lots of streaming music support, there's still currently no DJ hardware that directly supports Amazon Music. This may change in the future and of course we'll update you right here if this does happen.
DJ hardware that supports downloaded tracks
If you're using software like Audio Capture from TunesKit to download tracks from Amazon Music first, you can then import them in to standalone DJ hardware and any that support USB external memory like USB sticks and hard drives. Its definitely a more cumbersome method of getting Amazon Music on to your DJ controller of choice but it works none-the-less.
I often get asked if music streaming services are a reliable source of music when DJing. Especially if you're in a professional setting. My answer is plain and simple.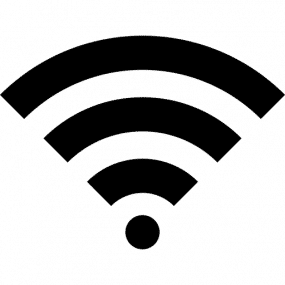 No, DJing with Amazon Music is not reliable.
There's one simple reason for this, the internet. As much as we all love it you are relying on multiple devices to create wifi signals, routing data, phone lines, optical fibre connections and servers to get those songs from Amazon to your laptop or controller. This works incredibly seamlessly a lot of the time but its also prone to failure.
If the wifi signal is weak, if 100 or more of your audience are hogging all the bandwidth, if the connection goes down or gets reset, your music will stop!
This is the worst possible thing that can happen during your DJ set. So I always highly recommend you DJ with offline music. Downloading it and storing it locally is the best method for all DJs especially professional DJs.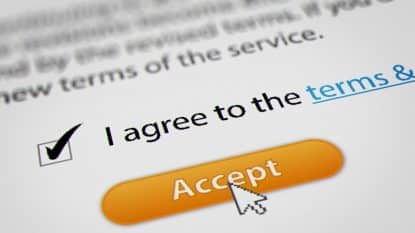 This is a question that really does need addressing as people may think that streaming music and the various workarounds to get the music you want from Amazon Music are fair game.
The truth of the matter is that using Amazon Music for commercial use is against their terms and conditions. Here's what it says in their terms and conditions about the rights you are granted as an Amazon Music subscriber..
3.1 Rights Granted.

You may use the Services only for your personal, non-commercial purposes. You may not use the Services to store, transfer, or distribute content of or on behalf of third parties, to operate your own content application or service, or to resell any part of the Services.
So that's pretty clear they don't want you using Amazon Music tracks for commercial purposes like DJing. Rights like these can change of course, just look at how Tidal has opened up to DJs and commercial use.
They also go on to say…
We do not grant you any synchronization, public performance, public display, promotional use, commercial sale, resale, reproduction, or distribution rights for any Music Content.
As DJing falls under the "public performance" portion of that statement its clear to see that at present DJing with Amazon Music would violate their terms and conditions.
There reason for this is that Amazon have deals with major record labels and music distributors to stream music to subscribers. The rights Amazon are paying for only allow streaming for personal use. They don't allow for downloading files for commercial use.
Amazon would need to negotiate more relaxed deals at a higher cost in order to allow for commercial use. Something that Tidal has managed along with a number of other more premium streaming services like Beatsource.
Can I download Amazon Music files?
Using 3rd party software to download Amazon Music tracks would break their terms and conditions too. It is entirely possible but as this is in violation of their terms its not something we can endorse.
This article is purely for information purposes so we don't recommend you break any service's terms and conditions.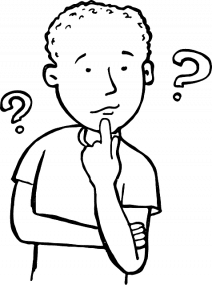 Now that you know just how to DJ with Amazon Music, the software and hardware you can use with Amazon Music and whether or not its a reliable source of music to DJ with, its time to answer the big question.
Should you DJ with Amazon Music?
Pro DJs
If you're a professional DJ then the answer is no. Your job is to be a reliable, professional DJ so I recommend paying for a high quality service like Beatport, Beatsource or Tidal. All of which are widely supported by the top DJ apps.
Amateur DJs
If you're a bedroom studio DJ and on a tight budget then maybe trying to DJ with Amazon Music would work for you. The workaround to download files is straightforward and cheap. The music library you can access is pretty big although not the biggest. If you've already got access to Amazon Music then its worth a try.
Our Conclusion
There are far better streaming services to consider that are better for DJs and with much better support on DJ software. So if you can avoid using Amazon Music it seems wise.
We've written in-depth tutorials on all of the major streaming services and how you can DJ with them. Take a look.