How to DJ on a Chromebook
What DJ software works on Chromebooks?
So you have a Chromebook or you're thinking of getting one. I can understand why, but you're wondering if its possible to DJ with a Chromebook?
I totally get it, when you're starting out all the DJ gear can be expensive and Chromebooks can be a excellent way to get your hands on a cheap laptop.
In this article I'll explore whether or not you can actually DJ with a Chromebook. What you need to know and the different methods to make it possible.
I'll also cover whether or not its a good idea and what the best solution is for any DJ, beginner or advanced. The pros and cons of DJing with a Chromebook, plus the different DJ tools and apps that are compatible.
So let's jump right in!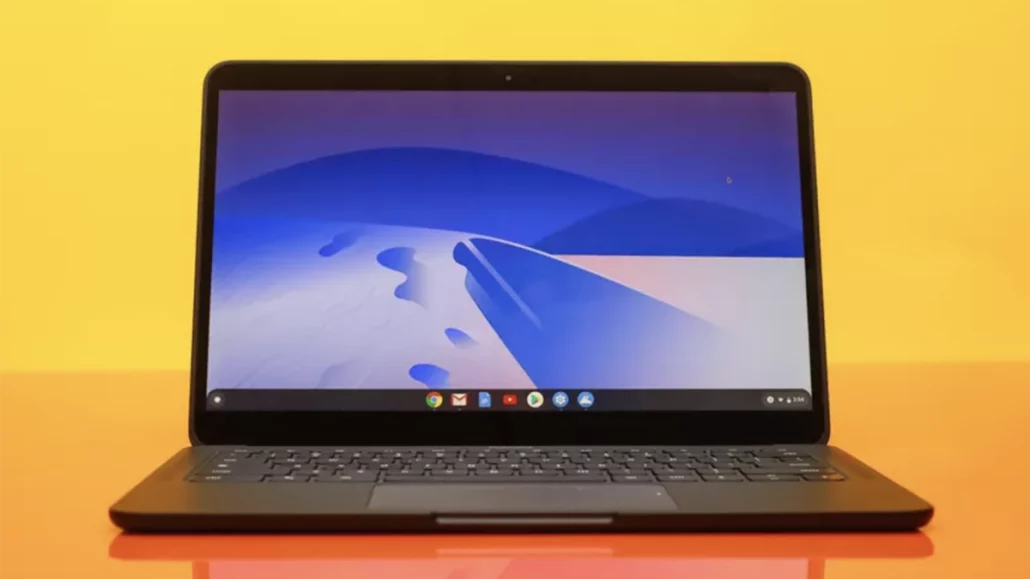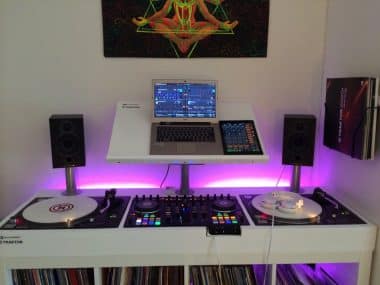 Laptops and computers are now
essential pieces of DJ hardware. 
Most mixers and controllers can easily be hooked up to your computer, and in fact, many have to be connected to a machine in order to function.
Without input from a laptop, you won't be able to play any music or have any control over how it sounds – so you really can't live without one.
Most DJs will have all their music stored on their laptops, which they feed into their mixers and controllers.
Your DJing software will also live on your laptop. So it's never been more important to have a quick, reliable and powerful machine so you can keep on cranking out the tunes in your DJ set.
There are lots of laptops that are great for DJs, but most people choose either Windows or Macs. For great reason too as they are highly compatible with most DJ software and apps.
But can you still get the same professional effects from a Chromebook? Keep on reading!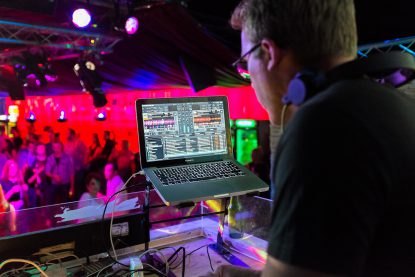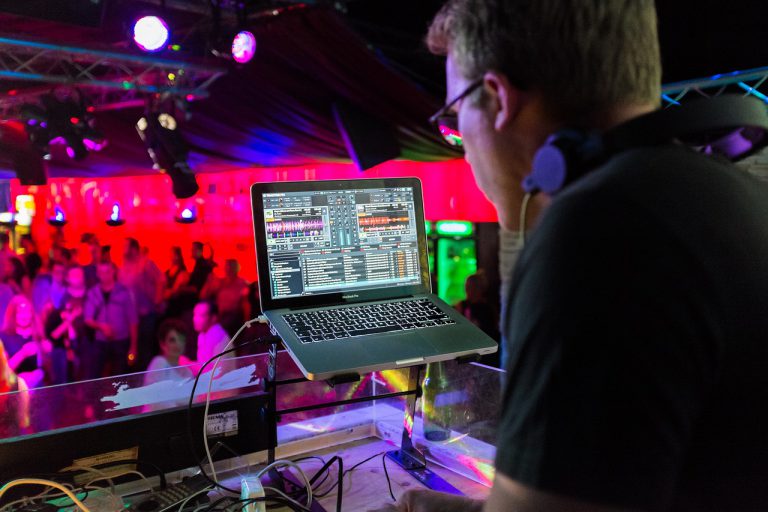 DJing has become more accessible than it ever has been before. You can easily get started with
just a laptop and DJ software
.
Most professional DJs will also use a DJ controller, another piece of hardware that lets you control your music.
With just these three pieces of DJ gear you can easily get your DJing career started.
As you start to get more experienced, you can upgrade your equipment, but basic gear works fine for when you're just starting out.
These pieces of gear do require an initial investment but remember that you get what you pay for.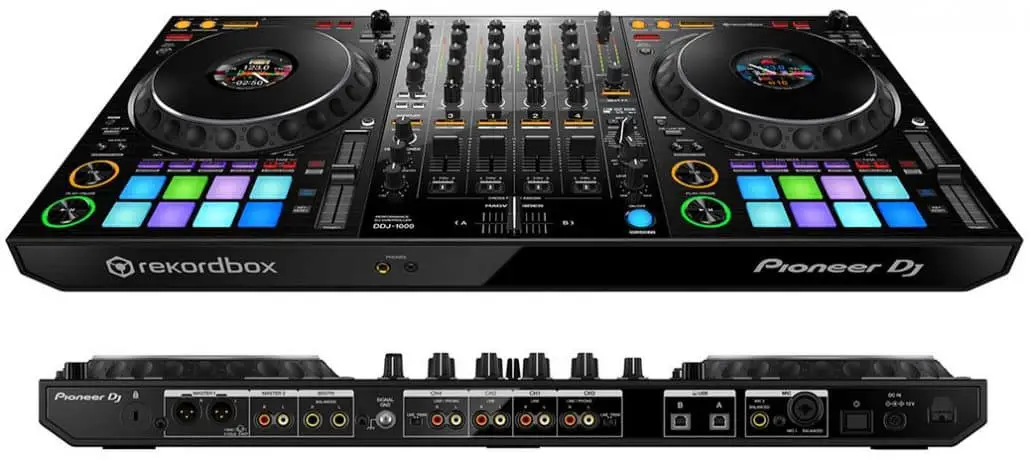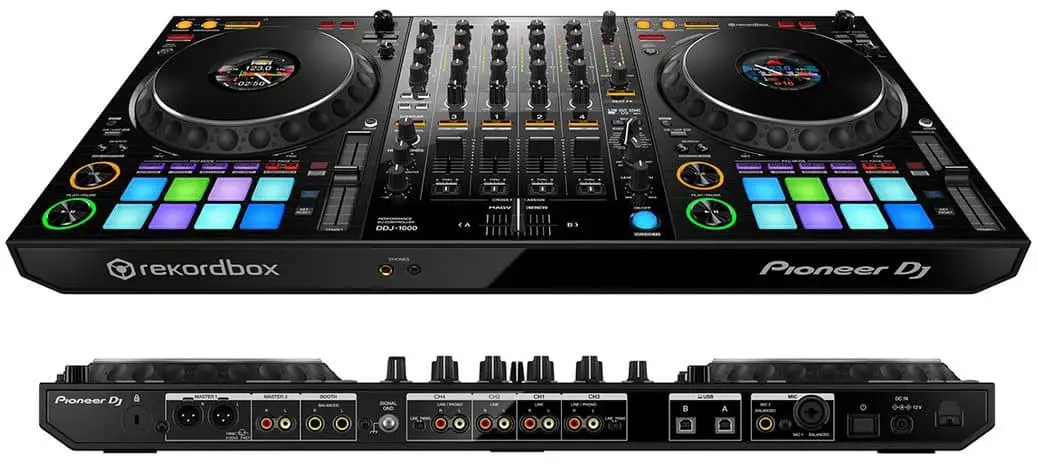 If you have dreams of being an at-home DJ, you can get practising right away with basic gear.
But, if you have your sights set on live performances and club nights, you'll find yourself wanting to upgrade your equipment pretty soon. So think carefully about buying budget DJ gear, you may find you spend more in the long run because you need to upgrade sooner than you thought.
Standalone DJ controllers without laptops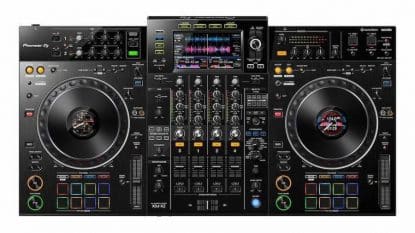 Just to be clear (before I get emails proving me wrong) there are DJ controllers out there that are considered "standalone" and don't require a laptop to function. While this is very true they actually require laptop based software to prepare DJ sets that you load on to USB drives and plug straight in.
So you still need a computer thats capable of running the DJ software to prepare your sets. For Pro DJ controllers this is usually Pioneer's Rekordbox DJ software which does not work on a Chromebook. Sorry!
They're also expensive! Definitely in the higher end of the price range for DJ controllers so if you can afford one of these you can afford a much more powerful laptop than a Chromebook. It's wise to upgrade your laptop before opting for an expensive controller.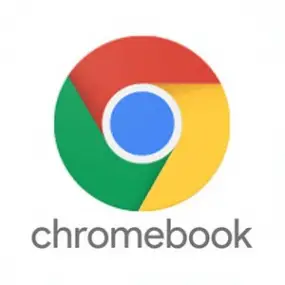 Chromebooks are a
fairly new type of computer
that is designed to be more
affordable
, but
less functional
than a laptop.
They run on Google's Chrome OS, which is an operating system that combines cloud storage with some of Google's best programs.
These types of computers are designed for people who don't need much out of their laptops. They support basic web browsing and other WiFi-based uses.
Because Chromebooks are so heavily reliant on WiFi, they have very limited functionality when you're not connected to the internet.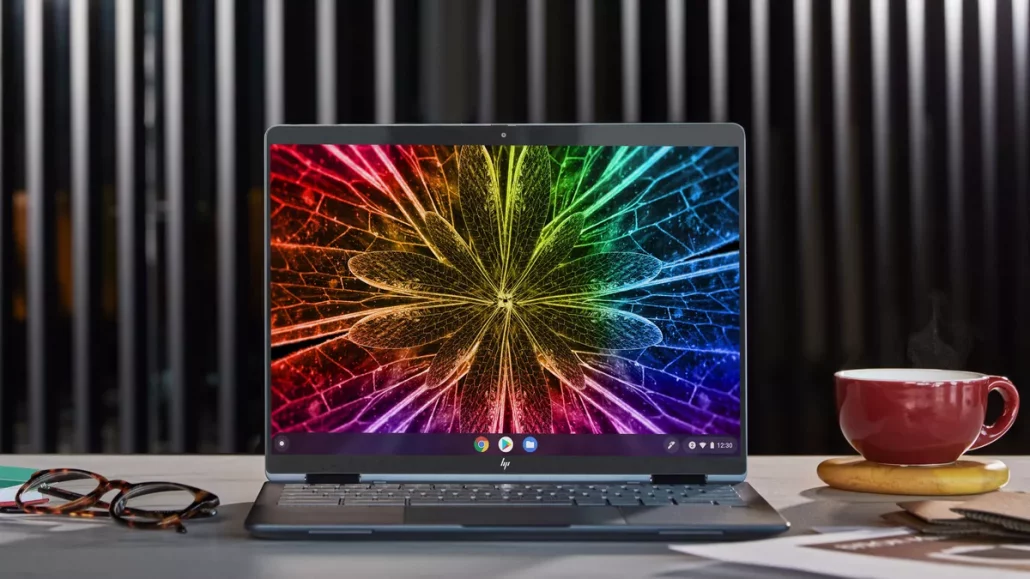 If you just want to browse recent news, check your social media feeds and search for information online, a Chromebook is a fantastic computer to use.
However, if you want to do any more than that, you might be feeling a bit disappointed with this piece of hardware.
Here are just some of the things that you're not able to do on a Chromebook:
Gaming
Video editing
Use photoshop
Organise files
Multitask
But the biggest question of all is, can you use a Chromebook to DJ?
As I said, Chromebooks are great for browsing the internet, but as a DJ we need a lot more out of our computers.
We're not going to be looking through social media all the time, we need something that we can store all our music on and take to our live performances.
A lot of the software that professional DJs use needs to be downloaded to a computer.
This isn't a function that's available on Chromebooks. You can't download software like you can on other regular laptops and computers.
Despite this being an obviously big issue for DJs, there are a few ways that you can get around it.
There are no dedicated DJ apps that have been created for Chrome OS, but where there's a will there's away.
DJs have found a few workarounds that have allowed them to make great music from their Chromebooks.
Some of them involve a cool hack, and some focus on making the most of what you've got.
I'll take you through the different ways you can use DJ apps on your Chromebook.
Although Chrome OS doesn't support apps, there is a way you can use a different operating system on your Chromebook.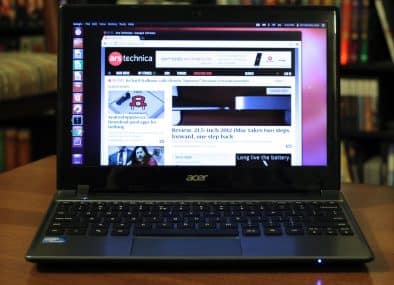 Using a platform called ChrUbuntu, you can install a different OS to your machine. The ChrUbuntu system is designed specifically for Chromebooks and allows them to boot up any operating system.
You can download another OS that does support apps and DJ platforms using this.
But remember, you shouldn't expect your Chromebook to perform in the exact same way a computer would as the specs aren't as high.
When downloading a different OS and installing your DJing app of choice, you may notice that it's slower and may have some glitches.
This is because Chromebooks aren't made to cope with intense activities like music editing.
This method could be great for beginner DJs who want to start practising in their rooms. But if you're playing with a big crowd of people and your Chromebook starts to give up, you could find yourself having a real nightmare.
Its not exactly an easy method as installing Ubuntu on a Chromebook takes some technical knowledge. Thankfully everything you need to know is online. Head over to the ChromeUbuntu website for handy instructions and the files you'll need to get started.
Here's a handy video worth watching too.
Once you have ChrUbuntu downloaded onto your device, you can use open-source mixing software like Mixxx.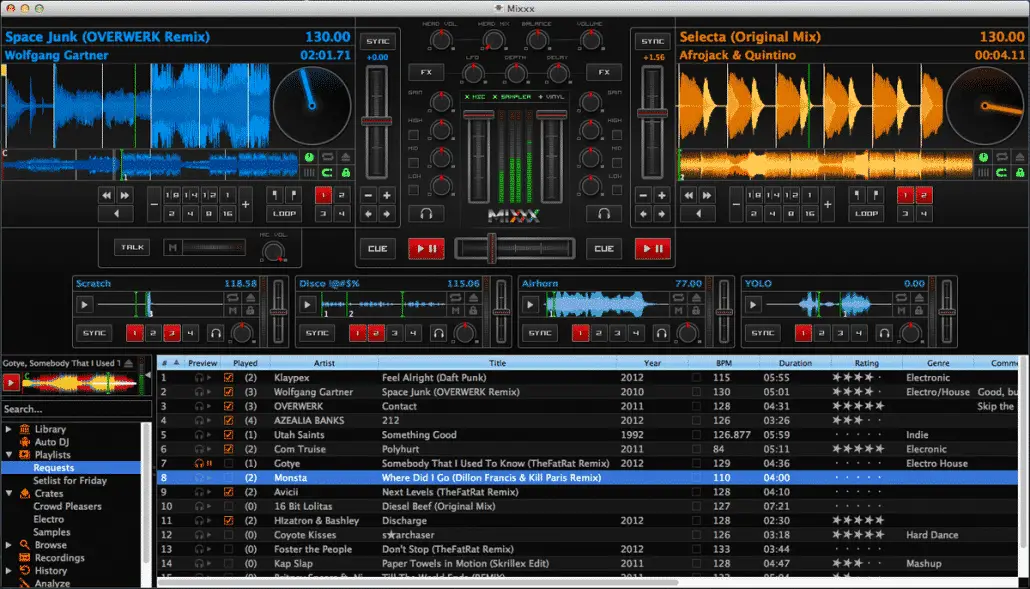 Mixxx is a very popular piece of software for DJs who like to use their laptops. It offers a range of powerful features that any DJ — beginner or expert — can explore and enjoy.
It also integrates all the awesome tools that you need to perform live mixes with digital music files.
It uses BPM and musical key detection to help you find the track you need from your library and uses master sync to match the tempo so you can effortlessly blend one song into the next.
The advanced software gives you the freedom to add your own creative spin on any of your songs. You can experiment with different effects, or just turn them all on and see what happens!
Whatever way you plan to use an app like this, you're sure to have the crowd going wild in no time.
Anbox for Android based DJ apps

It's possible you may be able to run some Android based DJ apps on your Chromebook running Ubuntu. All you'll need is Anbox, a special app that will allow Android apps to work. Its not flawless and prone to crashing and incompatibilities but it might just work.
I recommend visiting the Anbox project's website for instructions on installing that.
This setup definitely isn't for the newbie and requires some geekery to get it working smoothly. Even then you may find your Chromebook just doesn't have enough power to run the apps well enough to DJ professionally with. Still if you've got the time and feel like needing out, go right ahead!
The next way to DJ using a Chromebook is by downloading one of the many DJ Chrome extensions straight to your machine.
These extensions run off the internet, so you don't have to worry about installing a new OS or suffering from lagging apps. As long as you have a fast internet connection, you can start jamming right away.
However, not all chrome extensions are created equally. Some are more basic and suited towards beginner musicians, but you can find some that are more advanced and comparable to some of the best DJ apps out there.
Here are the two most popular, and most advanced chrome extensions for DJs that I've found.
YouDJ Desktop
With YouDJ, you can mix great music right from your internet browser.
The extension gives you access to the SoundCloud library of music and there are plenty of features for you to explore to create the sound you want.
This extension is probably as powerful as it comes for an app that's only web-based. It's easy to use and perfect for beginner DJs who want to experiment with new sounds, effects and music.
On the interface, you'll see the traditional DJ setup; two turntables and a mixer. You can play two songs on the turntable and mix them to your heart's content.
Most of the music comes from SoundCloud, and you can also access Youtube's music and video library.
Because it's web-based, you're not able to store your own music in the app, so you have to make do with what you can find online. Download the Chrome app here directly on to your Chromebook.
You can check out their slightly optimistic Demo video here. While its an impressive Chrome app its probably not ready for professional gigs.
TransitionsDJ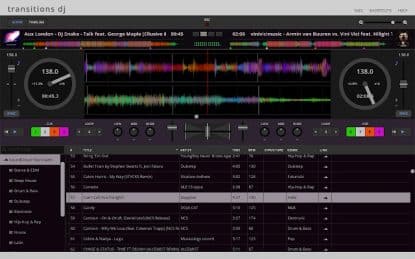 Another popular extension is TransitionsDJ. This is a good option as you can integrate it with your own local music library as well as music you find from SoundCloud.
You have plenty of control to blend your tunes anyway you want, and there's enough functionality to get a professional sound seamlessly.
Although, you shouldn't expect it to sound as good as a full traditional setup.  
For beginner DJs, a setup like the one shown in TransitionsDJ is ideal while you get used to how looping, scratching and blending work.
If you're already a seasoned DJ, you may find the extension a little basic. But it could still be great to use when you're practising or trying to come up with ideas for a new mix. You can get the TransitionsDJ app for Chromebook here.
Here's a basic introduction to the features of TransitionsDJ.
Here are a few tips that I have for making the most of what you have, even if that's a Chromebook.
Ask about WiFi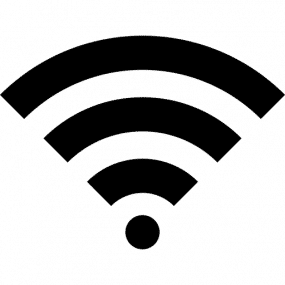 If you're going to your friend's house or hosting a small party, always check out the WiFi situation beforehand.
Without WiFI, your Chromebook is essentially useless so make sure that wherever you're playing has a fast internet connection. You wouldn't want your songs to start buffering, or not be able to load your extension.
If you're going somewhere where WiFi isn't that great, you may have to bring your own 4G hotspot so you don't have to worry about losing connection.
Keep it simple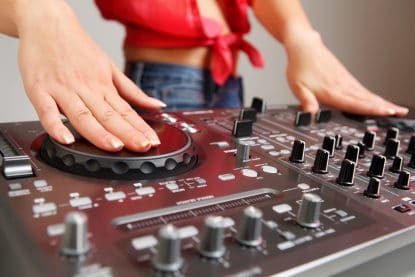 You may have some incredible effects and blends, but you should try to keep things as simple as possible when working with a Chromebook.
If you over-complicate your set with lots of different effects, loops and controls, your Chromebook may not be able to handle everything and give up on you.
You also want to close any other tabs or applications you have open. This way, all the processing power of your Chromebook is completely dedicated to helping you make the best sounds possible.
Now that I've been through some of the basic things that you need to know about DJing with a Chromebook, here's a guide on some of the pros and cons.
Affordable
If you're looking for a computer on a budget, it really doesn't get any cheaper than a Chromebook.
You can easily pick yourself up a Chromebook for around £200, which is much cheaper than most entry-level laptops.
Plus if you already own a Chromebook and don't want to splash the cash on a new machine, a Chromebook could be fine.
DJ gear can be expensive, and if you're willing to put up with some of the cons that come with owning a Chromebook, you could be pleasantly surprised with what's possible to achieve with such an inexpensive machine.

Good for beginners
If you're starting out with DJing — perhaps you're practising in your room or trying to learn a new skill — a Chromebook will do what you need it to do.
Just don't expect it to be able to take you to your first live performance.
Many of the apps and software you get on a Chromebook don't offer the same functionality as what you can get on other devices.
But if DJing is only a hobby for you at the moment, there's no harm in starting out simple.
You can still access some of your apps
Thanks to a few simple hacks and workarounds, it is possible to get some DJ apps onto your Chromebook.
The Chromebook doesn't have any of its own native apps that are suitable for music production, but you can use platforms like ChrUbuntu that let you download any other OS to your machine.
This will give you access to a much larger range of DJ apps that are more appropriate for your music-making needs.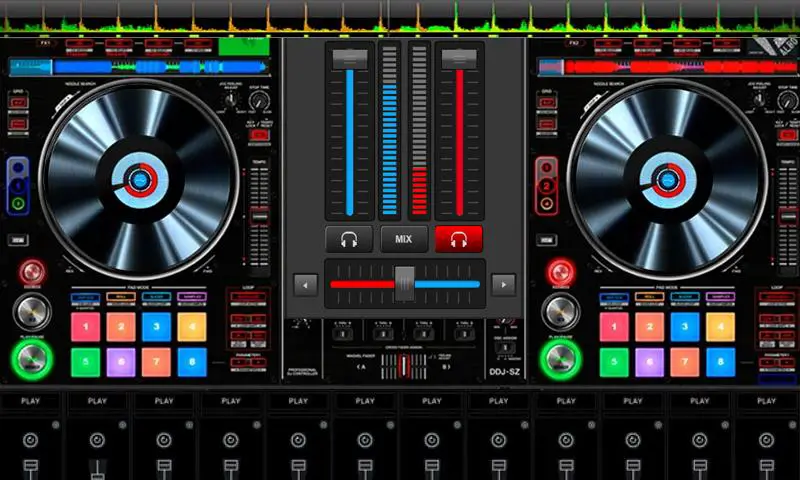 Chrome extensions get the job done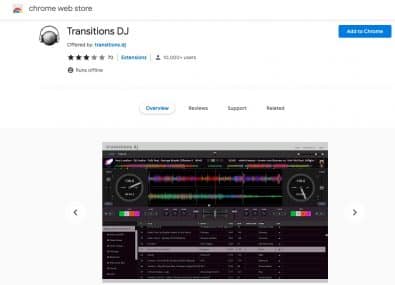 Although I won't be reaching for a chrome extension over my existing apps, I can appreciate that they get the job done (just!).
For basic music mixing and production, many of the extensions and apps I've mentioned will allow you to get a decent result.
It may not be anything incredible, and may not always be appropriate for big large performances, but you can definitely create something that people will want to listen to on one of these machines.
Despite there being some pros to DJing on a Chromebook, there are quite a lot of cons you should seriously consider first.
Very limited functionality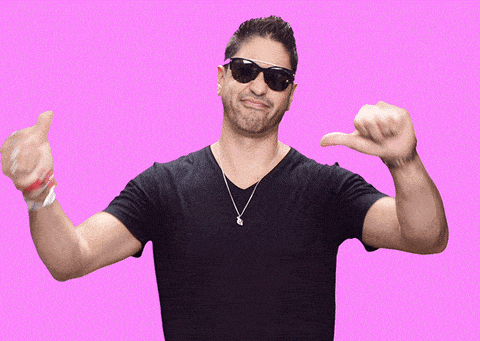 Ultimately, Chromebooks just aren't designed for DJs.
They are really only made for people who want to browse the internet, so aren't filled with much RAM or operating capacity.
This is a problem when you want to do something like mixing music.
Not only is it better to have a computer where you can store all your music, but you also need the processing power to get you through a live set.
Unfortunately, this is something you really can't guarantee with a Chromebook.
Not very reliable
If you want a machine and software that's going to get you through a long set or a complex mix, a Chromebook is not for you.
Because they're low on RAM, don't let you store much of your own music, and don't have dual-processor capabilities for intense music production, you won't be able to get the same performance out of it compared to other more advanced machines.
Reliability is important for any DJ, and to get a machine that you can trust and rely on, you need to spend more money.
Spending more money will let you get a more advanced laptop or computer that will fit your requirements.
You can only use songs from SoundCloud
With many of the extensions and software that's compatible with Chrome OS, you are quite limited when it comes to where you get your music from.
A lot of the apps are only compatible with SoundCloud. This is a great site for getting top-quality music but isn't ideal for everyone.
Chromebooks only let you store a small amount of music on your device. On top of that, most of the apps are web-based and can't be integrated with your local library.
If your own music isn't already uploaded to SoundCloud, you'll have to upload it there first. Only then can you enjoy the limited DJ functionality of your Chromebook
Won't work offline
Chromebooks are only really functional when they're connected to the internet. If you're not in a place with WiFi or a fast internet connection, you're going to struggle to get any music played.
Without WiFi, you won't be able to open up your Chrome extension and won't be able to find music on SoundCloud.
This is a huge con of Chromebooks in my opinion. It's one of the main reasons why I wouldn't recommend any DJ use this piece of equipment in their setup.
If you're playing live sets, you may not always be in a space where you can get a quick connection to the internet.
When all your DJ equipment is reliant on this WiFi, you could easily find yourself in some sticky situations.
After all, what good is a DJ if they're not able to play any music?!
Most DJ hardware is not compatible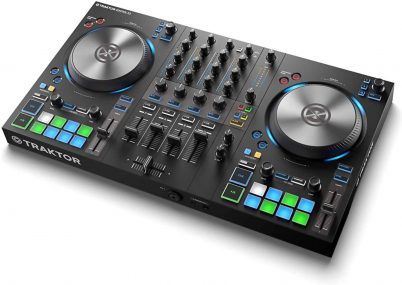 If you want to plug in your DJ equipment, you may struggle to do so if you're using a Chromebook.
Most DJ hardware has to be used with specific software, which is normally only compatible with Mac and Windows operating systems.
If you try to plug in your hardware to a Chromebook, unless you've used something like ChrUbuntu to install a different OS, you're not going to be able to use your kit properly.
This is a really big downside to DJing with a Chromebook. You're really just limited to using your machine and any in-app functions of the extensions you're using.
When you spend lots of money on expensive hardware and DJ controllers, why would you not want to use them!
Chromebooks are becoming super popular because they're so easy to use and much more affordable than a regular laptop. It's no surprise that I've been asked so many times if they can be used to DJ.
Although technically it is possible to DJ with a Chromebook, I would not recommend them to any DJ.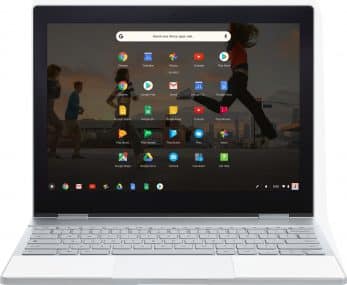 The experience of DJing with just a Chromebook is very limited. 
You don't get the same functionality as you would from a regular laptop. Plus, the extensions and apps you can download are really not designed for professional gigs and live performances.
For beginners who already have a Chromebook and don't want to spend any more money on a new machine, you could get away with a Chromebook. But this is only if you're planning to practice in your rooms, or show off your skills to your friends.
For anything more professional, using a Chromebook gets a big no from me.
In fact, I would say that DJing on a Chromebook could be one of the most impractical ways of mixing your own music.
I don't think anyone would necessarily enjoy the experience of being a DJ on a Chromebook. I think you'd probably get frustrated and give up pretty quickly.
Although I love Chromebooks and think they are a great machine for browsing the internet, they will never be something I ever take with me on DJ gigs. 
I couldn't trust them to be able to perform in the way I need them to.
Most DJs who use laptops to mix and create music will use a
Windows or Mac laptop
, which can be slightly pricey.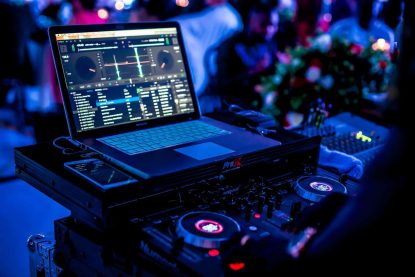 If you're a bit strapped for cash, you could always look for machines on second-hand websites. This way you can get a great machine for a smaller price.
But, make sure to always double-check the quality before parting with your money.
If you're looking to create a career for yourself as a DJ and want an awesome machine to help you, there are a lot of choices.
Whether you're choosing between Windows or Mac laptops, there are a few minimum requirements to look out for.
If you want to have the best DJ setup possible, look out for these specs in your next laptop:
CPU of 8th Gen Intel Core i5 or higher
RAM of 8GB or higher
Storage of 256GB SSD or higher
At least a 13.3-inch display, or more
OS of Windows 8 or macOS x Mojave or later updates
Battery life of up to 4 hours
GPU of Integrated Intel HD or Iris Plus
These things are all the absolute basics that a laptop would need to mix and create music quickly and effectively.
Music mixing can be pretty intensive on your machine, so you need something powerful.
To prove why Chromebooks aren't up for the job, a basic HP Chromebook only has an 11.6-inch display and 4GB of memory.
Check out this video for a detailed guide to the best laptops for DJs right now.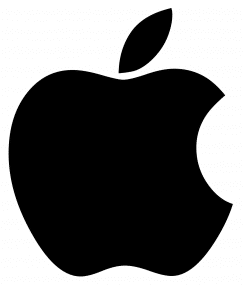 One of the most popular laptops for DJing, and
the ones that I always recommend are the Apple Mac's.
They are considered the best for professional DJs. Even I personally use a MacBook Pro to DJ with and I absolutely love it.
They combine perfect build quality and a reliable operating system that makes DJing an absolute breeze – no matter what location my gig is at.
There's nothing worse than being in the middle of an awesome set and suffering from a software crash. It's every DJ's worst nightmare, but something that I've never had an issue with thanks to my MacBook.
With Apple, their software is long-lasting, never slows down, and is widely supported for years after you purchased your laptop.
Take my word for it, in all my years of DJing around the world, I've never once had to worry about my laptop letting me down when I need it most.
When you're travelling around to your next gig, having something that's portable and easy to travel with is essential.
Despite being a powerful laptop, packed with many features and storage, my MacBook is a dream to carry around with me.
The biggest selling point for using a MacBook for DJs is the fact that they are so widely supported.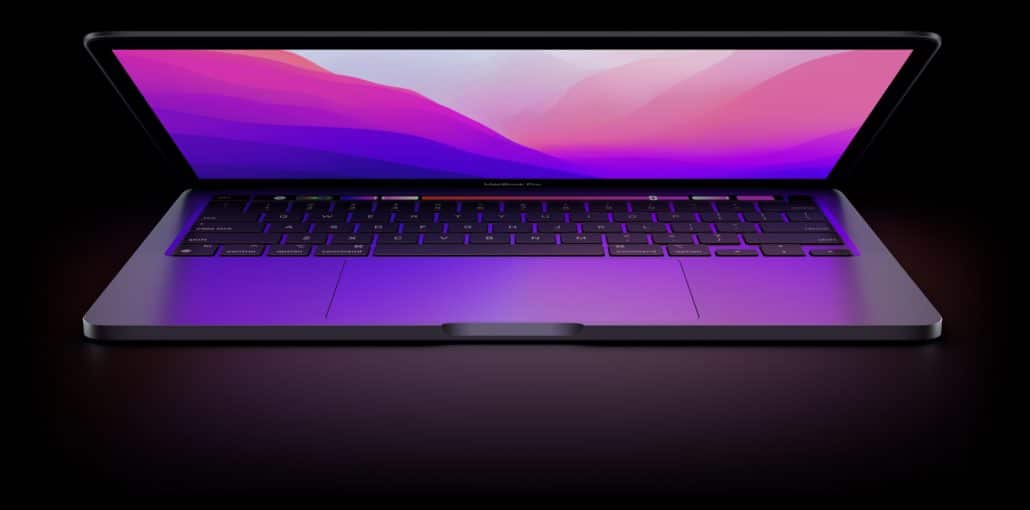 The processors are powerful enough to use some of the most popular software like Serato, Rekordbox, and Traktor without overheating.
Generally MacBook's – especially the Pro range – are made for creatives so are perfect for DJs
Whether you're a video editor, graphic designer, or a DJ, you can rely on this range of machines to help you get your work done to the very best it can be.
If you use any additional hardware as part of your setup, you can normally plug them right into your machine and get mixing straight away without the need for any additional software.
There really isn't much reason not to get yourself a MacBook if you're a DJ. There is a reason why nearly all top DJ software developers support Macs.
You can read more about why pro DJs always use MacBooks in our article here.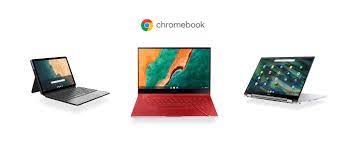 To sum everything up, we've found that it is possible to DJ with a Chromebook, but, it's not the ideal solution.
Chromebooks are simplified laptops that allow you to perform very basic tasks and functions.
They've cut down on a lot of the functionality and processing power of a laptop so you can get a decent machine at a very low cost.
This is perfect for people who aren't heavy laptop users but creates an issue for any creatives who want to do something a bit more intensive with their equipment.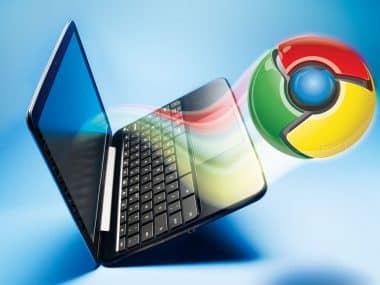 Using software like ChrUbuntu, you can 'hack' your Chromebook to install different operating systems that will give you access to some of your favourite DJ software. But the whole experience won't be the same as the Chromebook is seriously lacking when it comes to operating power.
The extensions I've mentioned may be adequate for new DJs, but for anyone who's got any experience in mixing and making music, you'll find the performance of a Chromebook disappointing.
Ultimately, I think you should save your money and forget about buying a Chromebook. 
You're much better off going with a Windows or Mac computer that offers far more advanced functionality and reliability.
I recommend the Apple MacBook Pro as the ultimate DJ laptop, but there are also plenty of others you can choose from that are able to do the job just as well.
Hopefully, I've answered the question "Can you DJ with a Chromebook?" pretty well – well enough to convince you that you shouldn't use one, but if you have to then there are a least a few options worth trying.
If you're looking to get started with DJing, but not sure where to start when it comes to hardware now that Chromebooks are out of the picture, you can check out some of my other blog posts that will tell you everything you need to know.
Lastly I recommend watching this kid's excellent video on using his Chromebook to DJ with.
More handy DJ advice for you
There are plenty of other ways to improve your DJ skills, check out these articles.