Stream your DJ mixes on Twitch
Twitch is fast becoming the platform of choice for many DJs who want to broadcast their live DJ sets to the world. Originally for gamers to share their gaming experiences, the Twitch platform now has many awesome DJs streaming high production DJ sets to their many followers.
You can easily build a new following, get recognised for your DJ skills and engage with your fans on the Twitch Platform. 
In this tutorial we cover everything you need to know about how to use Twitch for DJing, how to stream your DJ sets on Twitch along with the hardware and software you'll need to make DJ-ing on Twitch possible.
Lets get started shall we!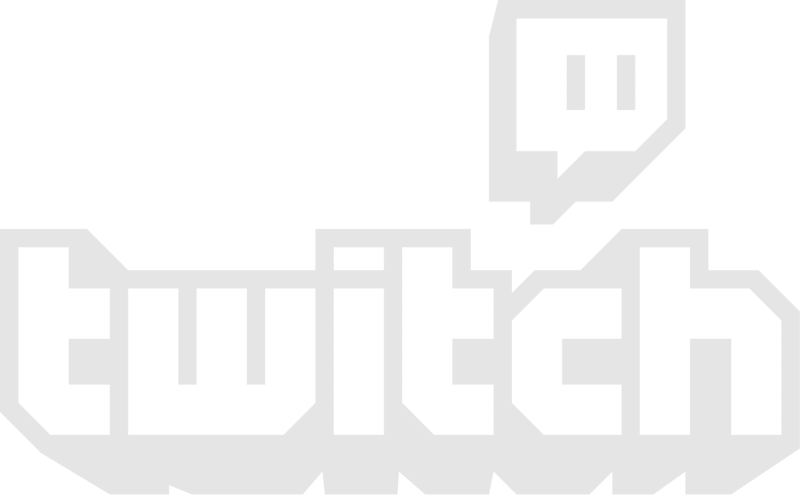 Firstly lets cover why DJing on Twitch is a great idea. There's been plenty of changes over the last few years pushing more music producers and DJs to broadcast live online.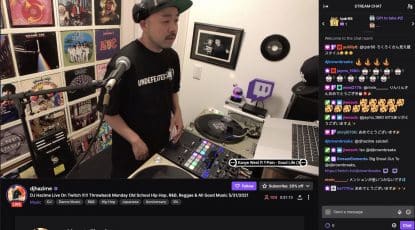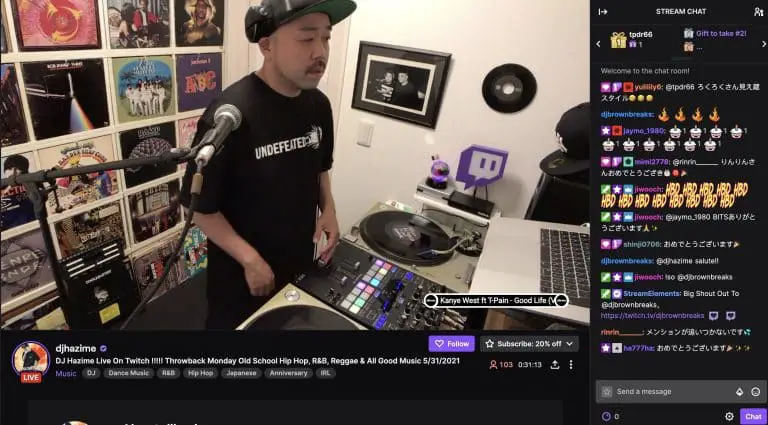 There's also been a huge influx of viewers too as the recent pandemic shifted our lives further online. Streaming has now become the norm to promote ourselves and build engaged followers. There's a growing audience hungry to follow those willing to produce great content and regularly live stream the DJing on Twitch.
Copyright has long been an issue across many social media platforms, with record labels clamping down on usage of their music for anything that isn't authorised. Rather than help DJs, most social networks like Facebook, Youtube and Instagram have added music detection that analyses every beat it hears and will shut down your stream, ban you or delete your account if you're not careful.
It seems Twitch is currently behind the rest on this as they navigate their way through copyright issues. Twitch after all is a platform for showing content that for the most part is copyrighted, showing gameplay from video games and music from established artists. So its in their interest to let you broadcast for as long as they legally can. We'll cover this more in a chapter later on.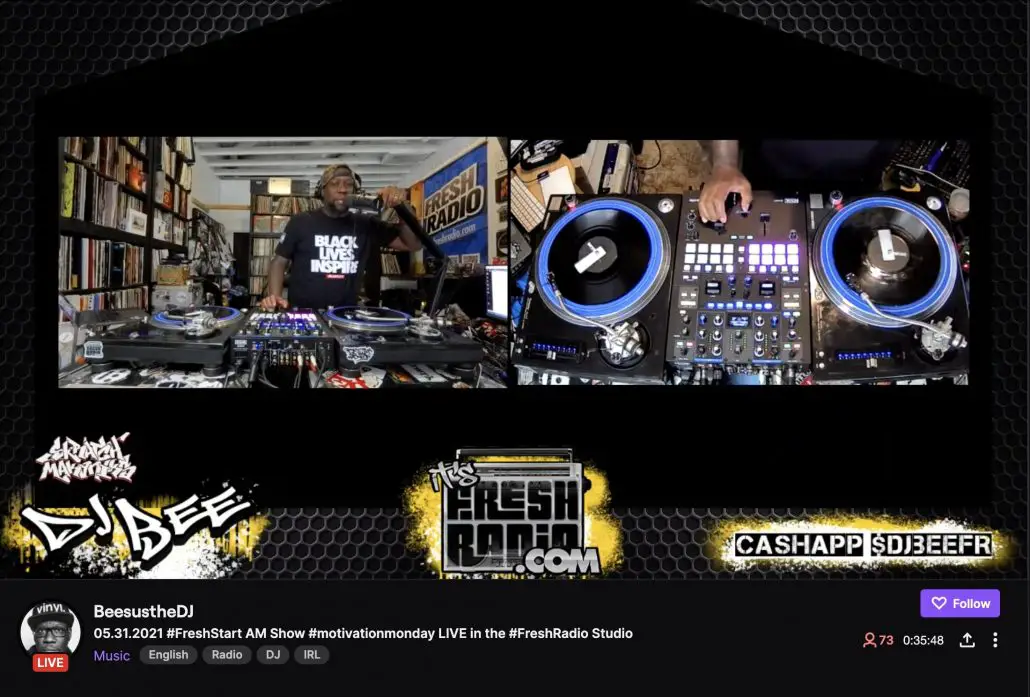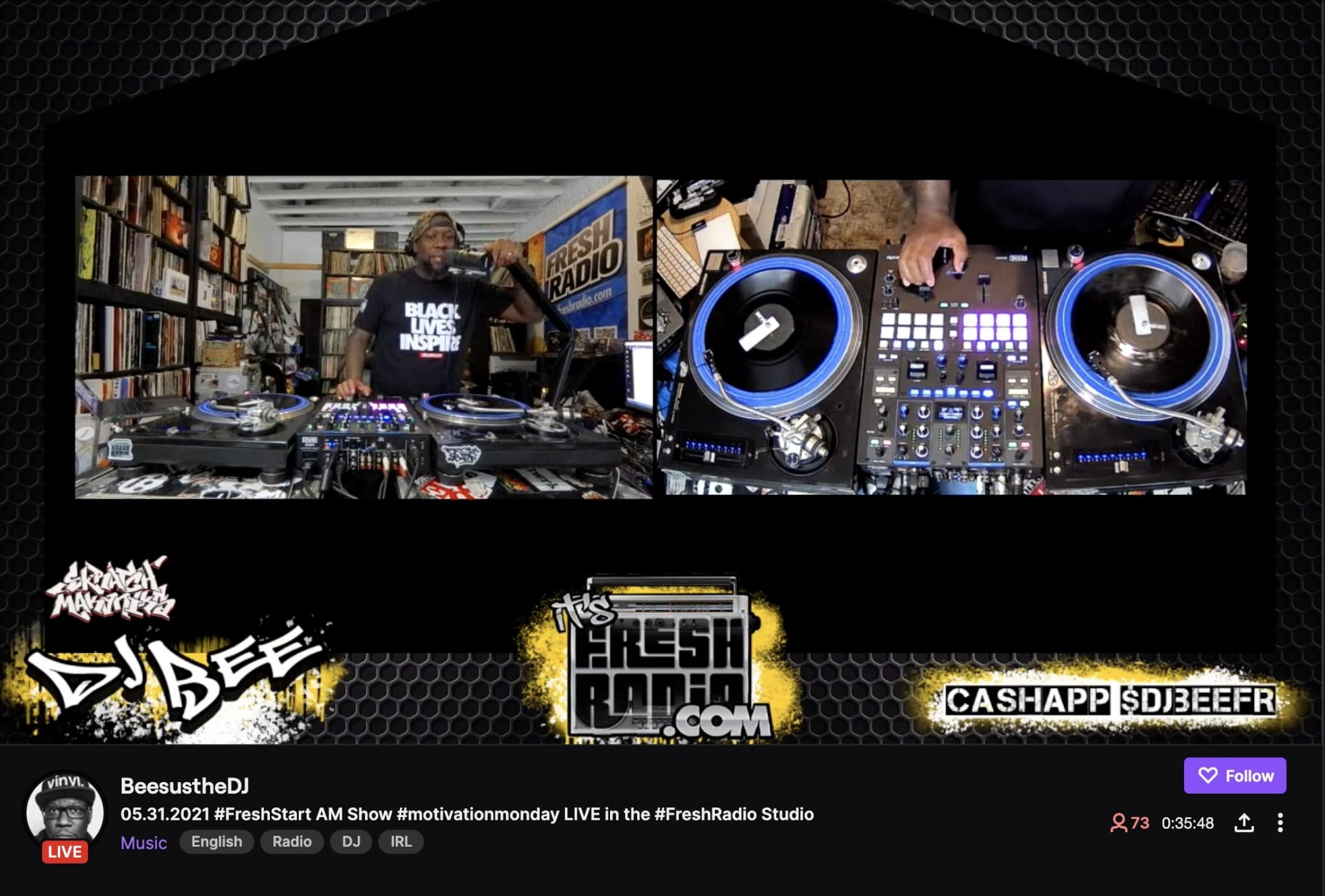 For now Twitch is a great place to stream your live DJ sets and grow an audience of eager followers. Its pretty easy to get setup and you can scale up your broadcast quality and production value as you build your subscriber base too.
There's also plenty of ways to get followers fast and the Twitch community is generally a very friendly place where collaborations, partnerships, unique events and original creative ideas are everywhere.
So you're convinced you want to DJ on Twitch? Great! Let's look at exactly what you need to do first to get set up on Twitch so you can start DJing.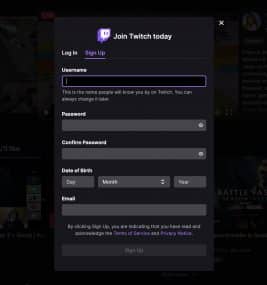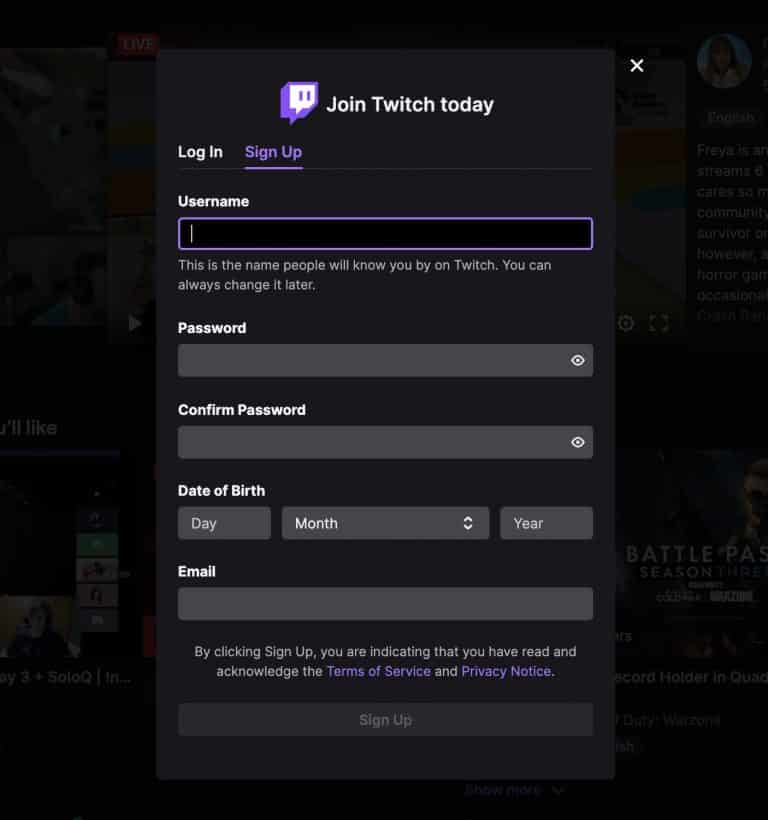 If you haven't already its time to sign up with a unique username, date of birth and email address.
Signup is quick and simple, just a quick email verification and you're on your way.
You can then select a few people to follow by searching for your interests. I recommend finding a few DJs so you can easily check out what they're up to. If they're streaming right now you can see just what they do to make themselves unique and what their approach to DJing on Twitch looks like.
I'd recommend spending some time looking around at the DJs currently streaming on Twitch to see what they're up to. Ask yourself a few important questions.
What would I do differently to these DJs?
What aspects of their DJ live stream do I like and would want to replicate?
What parts of the streams titles are alike? (You can spot patterns in the best ways to promote)
How many cameras are they using on their live stream?
How are they monetising their live stream?
You may not have all the answers straight away but it'll help you build up a picture of how Twitch is currently being used by DJs. You don't need to match them in terms of production quality just yet, but having answers to these questions will help you create goals you can eventually achieve.
Most importantly you want to be different.
Those that copy just blend in to the background noise. Those that are creative and innovative will stand out.
A DJ controller and mixer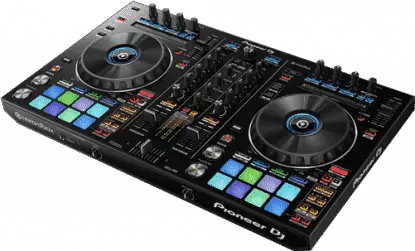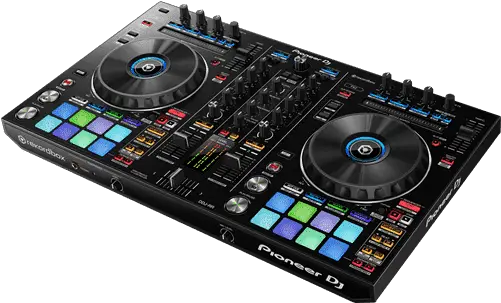 Starting with the obvious, you'll need a DJ controller or decks and a mixer to perform your DJ sets. Sure its possible to DJ with just a laptop but have you seen anyone else doing this on Twitch? There's a reason why DJs on Twitch take it seriously and have professional DJ equipment.
You'll more than likely want to show off your DJ skills on camera so your DJ gear will be seen. Make sure its in working order and you know how to use it fully!
If you're new to DJing or have just bought a new controller, get to know it first before diving in to streaming on Twitch. You'll want to be professional from day one, not learning as you stream.
Computer(s)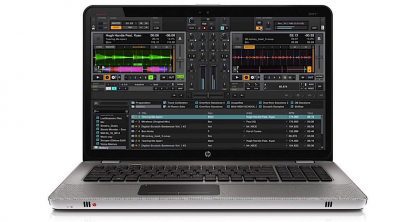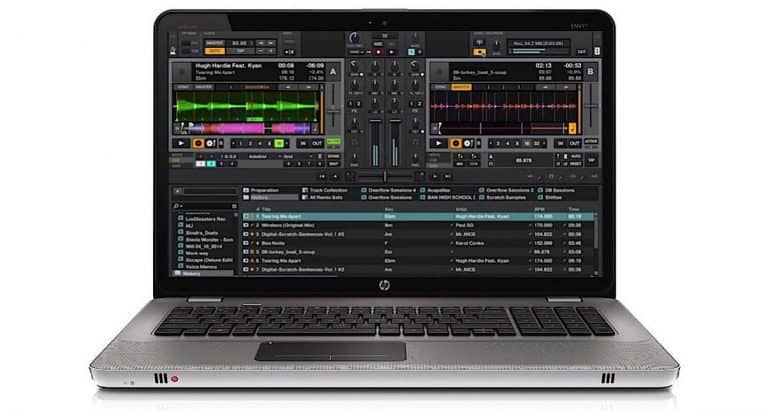 Depending on the DJ controller you have, you may or may not need a computer to handle the sound manipulation. Some DJ controllers can handle it all inside their own device, others require being plugged in to a laptop via USB. So your computer will be busy doing the grunt of the work for your DJ set.
You'll also need some computing power just to create the video you plan to stream on Twitch, this takes dedicated software and potentially a few cameras too so you may want to have a dedicated computer just for this job. This really depends on the power of your computer and whether it can handle doing both DJ computing and live stream computing at once. You don't want one adversely affecting the other.
So you may well need a separate computer just to handle the live stream. This is actually a good thing as it can make routing the audio from your DJ controller or mixer much easier, the audio output plugging straight in to your streaming computer's audio input.
It also means you can hand over the production work of your live stream to someone else while you DJ. This is a popular choice as it means you can concentrate on your DJing while someone else engages with fans on that chat feature available on Twitch, as well as switching between different cameras and visual animations you may be showing.
I highly recommend this 2 computer approach at some point in your Twitch streaming career as you'll inevitably find the workload of DJing and managing your Twitch stream becomes too much. Especially if you want to be creative with your DJ-ing and original with your Twitch engagement too.
A camera (or two)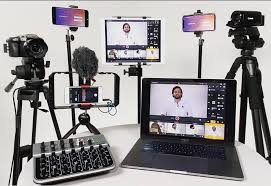 Almost every Twitch stream regardless of niche has a human face to it, with the DJ, gamer or artist visible during the stream. So it's important to have at least one camera so your adoring fans can actually see you.
But one camera angle can get boring pretty quickly, especially when it's just you dancing around by yourself. I highly recommend you have multiple camera angles including a more close up shot of your DJ controller so music nerds can geek out watching your amazing DJ skills in action.
For this you'll need cameras that can attach via USB to the computer thats streaming your video. There are plenty of options available to you when it comes to USB cameras for Twitch. The quality varies and you definitely get what you pay for so choose wisely.
Remember you can always upgrade in the future so don't sweat the price too much, just be aware that if you're serious about Twitch streaming DJ sets you'll upgrade eventually which will cost you more money in the long term.
Budget Twitch camera options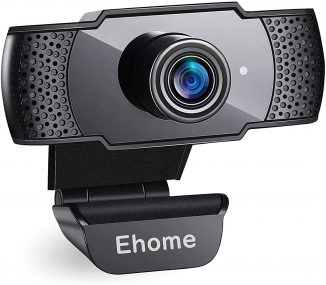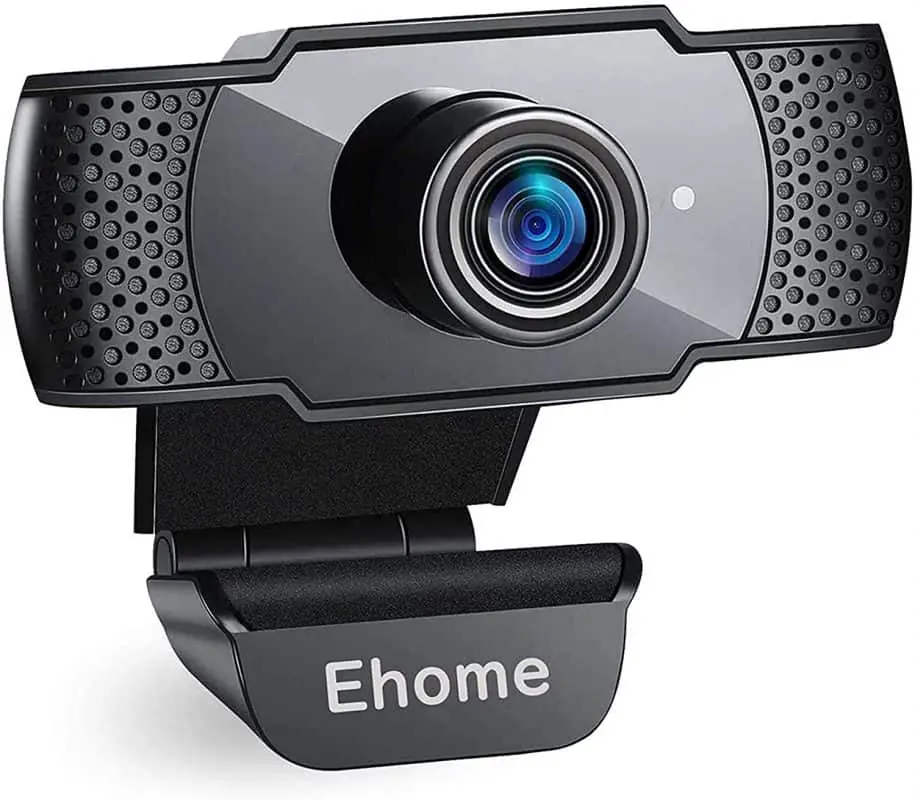 So let's go super simple with something you can easily afford and could even have multiples of. I recommend the eHome webcam that can handle 1080p video for Twitch DJing. Its mounted on an adjustable clamp so it can be attached to almost anything and angled to show your twitch followers exactly what they need to see.
The camera is primarily a simple budget webcam which just plugs in and works simple. The quality isn't the greatest but for simple multi-angle streaming its a great place to start. They don't work particularly well in low light so I recommend throwing lots of light on your DJ gear and yourself, more on that later.
Mid range budget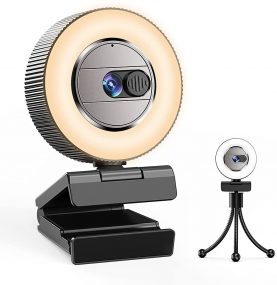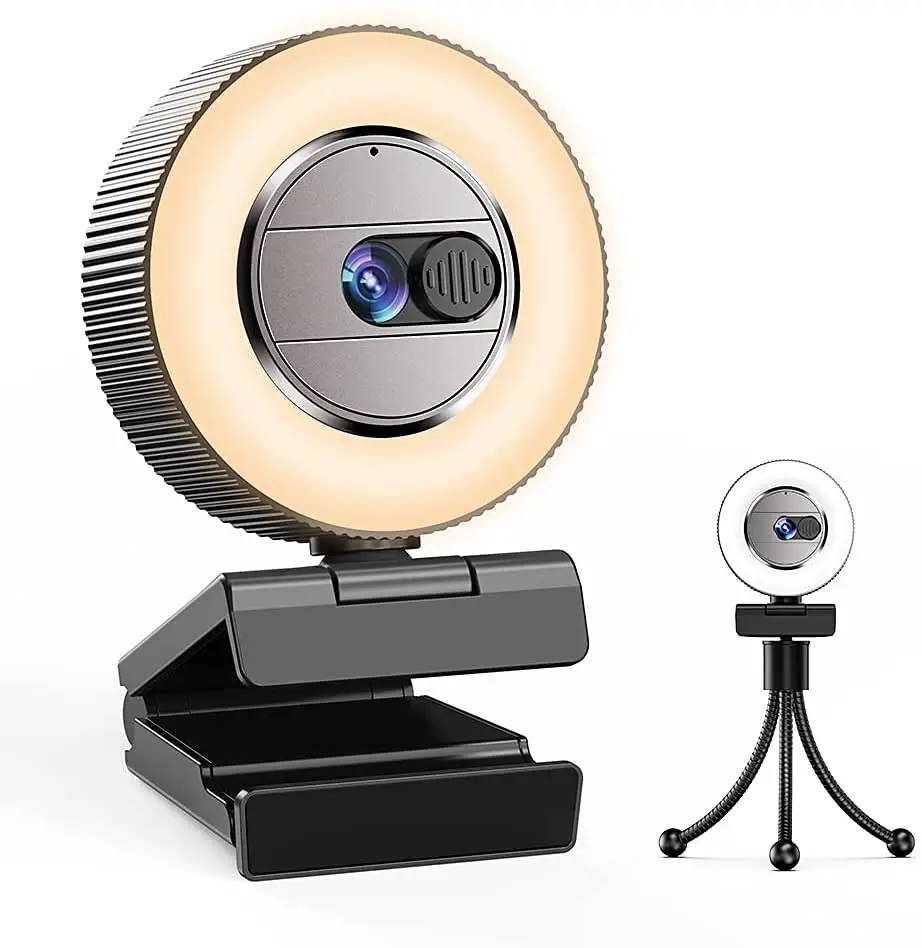 For a headshot camera or close up camera check out the CaseCube 2K webcam that has a built in ring light around the camera lens. This helps in those low light conditions and creates a much better lighting environment when humans are involved.
It also has superior quality video with up to 2K at 30fps.
If your computer can handle it you can get some great video out of this little webcam.
Professional Twitch camera options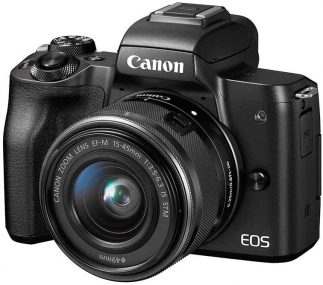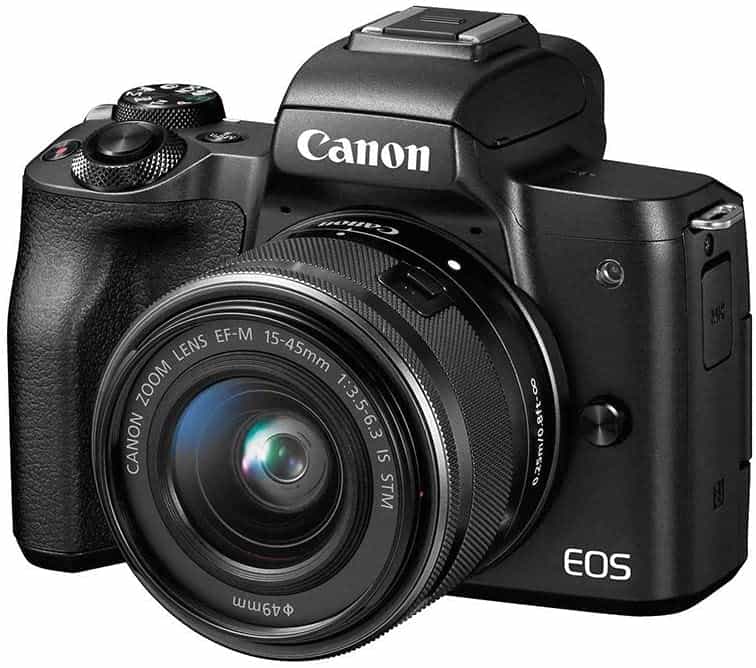 You'll notice the professional Twitch DJs have high quality video produced by cameras much greater than simple webcams.
They often use DSLR cameras like the Canon EOS M50 24.2MP 4K Mirrorless Camera which allows you to change lenses and set faster apertures which creates amazing depth of field effects.
I recommend watching this video on how to set up a Canon EOS M50 for Twitch for both Windows and Mac. You'll see why this kind of camera offers a much more professional look to your Twitch DJ streams.
Lighting (Optional but recommended)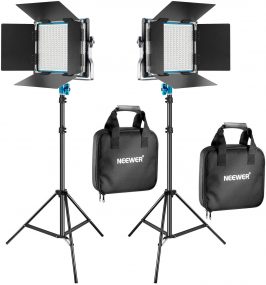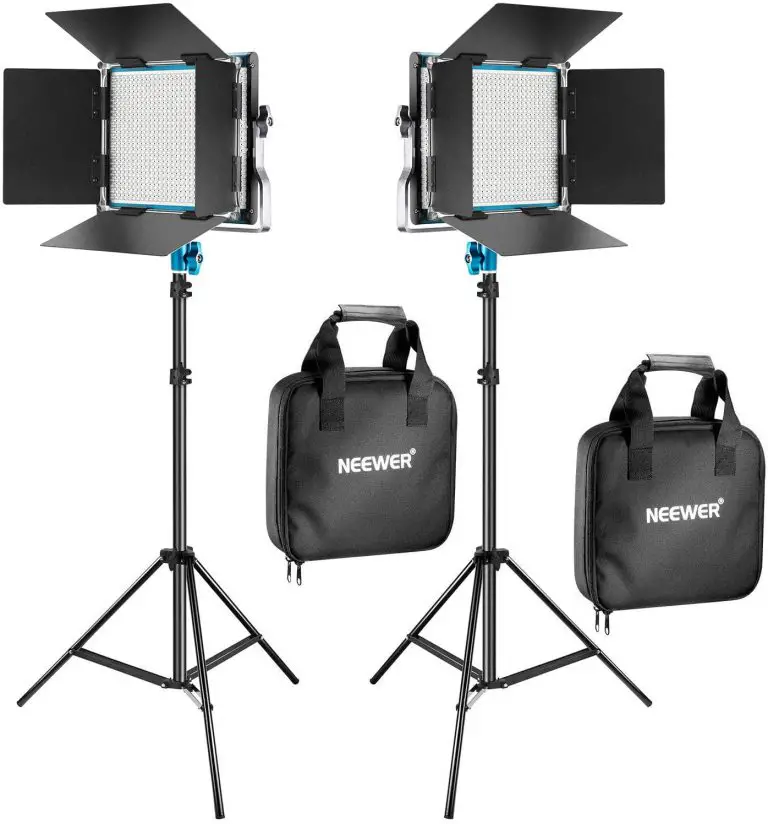 Twitch streams are all about great quality video that people will enjoy watching for a long time, potentially hours if the content is great. For this you're going to need to dress your set (where your decks are and where you'll stand).
All of this is for nothing if the image quality isn't great. Most cameras perform better when the subject is well lit with splashes of colour to make things interesting.
For this you're going to need lights, and not just any old bulb but soft diffused light from just the right angles. Lighting devices on tripods are the best way to achieve this so you can angle them just right.
To achieve this take a look at products like the Neewer 2 Packs 660 LED Video Light and Stand Photography Lighting Kit which is designed for live streams like this. With 2 lights on tripods you can position these either side of where you'll be DJing, illuminating both you and your decks.
Light strips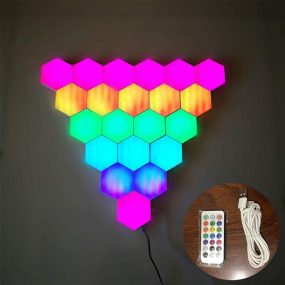 With all this white light it can make the environment seem washed out and colourless. In order to add colour back in to your visible space I recommend getting something like these 5 meter long Smart LED Strip Lights.
They are a great way to add accent colours in corners of rooms.
You can also get products like this cool modular light panel that you can add more panels to.  You may have seen this in the background of popular YouTube content creators as they add a splash of colour and entertainment to an otherwise dull background.
I recommend you watch this video to understand why lighting is important for great looking video streams.
A green screen (optional)
If you don't have an interesting room in your house (or studio) that you can light well. Or you want to do something completely different with what's on your DJ Twitch stream then you may want to consider getting a green screen.
You'll need something like this Neewer 6 x 9FT / 1.8 x 2.8M PRO Photo Studio 100% Pure Muslin Collapsible Backdrop Background which gives you a nice uniform green background that the video software can key out and replace with an image or video.
Working with green screens isn't easy though so you'll need to understand exactly how to light a green screen properly for the best results. You can't just hang a green screen up and expect perfect results right away.
This video gives some great pointers on how to light you and your green screen perfectly for your Twitch stream. Well worth a watch.
Green screens allow you to add exciting animations, visually entertaining content, logos, banners and text that sits behind you as you DJ. Allowing for a more visually appealing stream.
The most important thing is to keep people engaged and on your stream as long as you can. So if a more exciting background can help do that then its well worth investing in a green screen.
You will of course need something to show on your plain green background. Here's a great video from DJ Strobe on how you can use the streaming software OBS to build up a visually entertaining stream using green screen to place you in the middle of the animations.
And if you want to see just how cool working with a green screen can be I urge you to check out this awesome DJ presentation by ACX with an entirely 3D DJ setup and stage. Incredible!
A microphone (optional)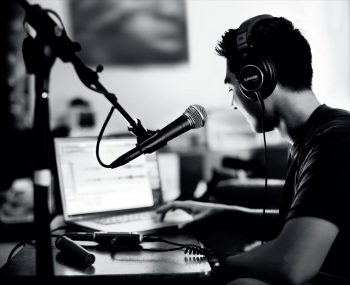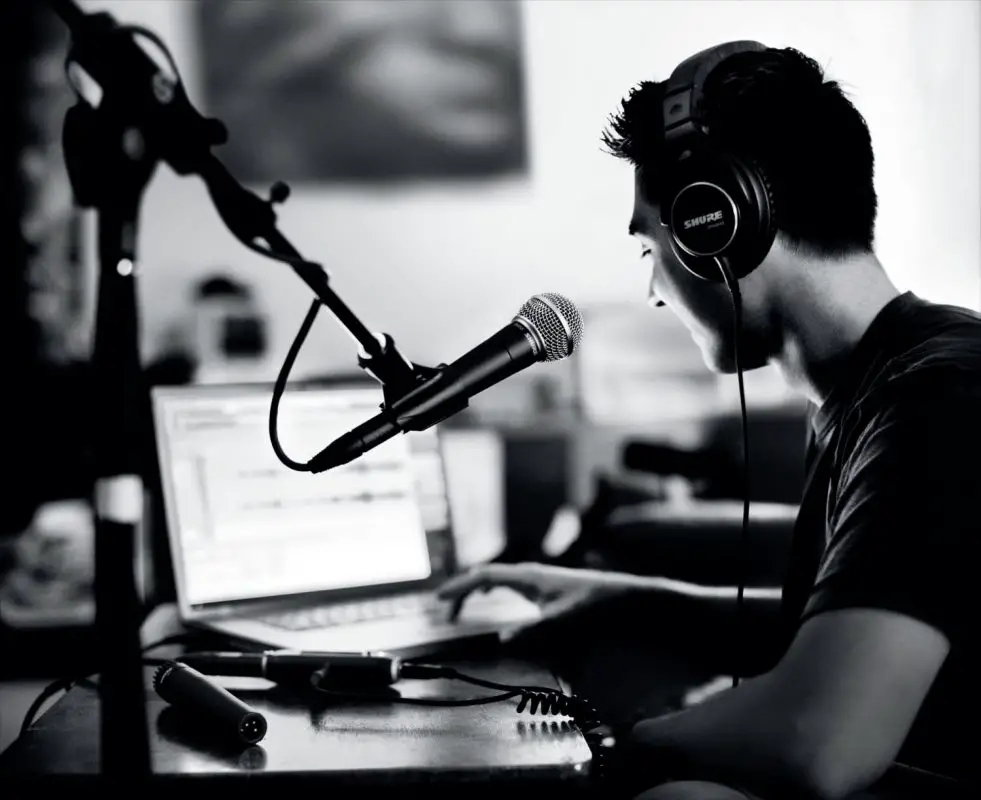 Another great way to engage with your audience is by talking to them. Every pro mixer and controller will have a mic input and I highly recommend you get yourself a mic and get used to talking live on your Twitch stream.
People crave connectivity and being able to give shout-outs to your follows is a great way to keep them engaged on your stream for longer.
It's also an easy way to make announcements about songs that are coming up, events you're playing at soon, promoting your website, social media accounts and even things like merchandise.
Imagine missing out on all of those marketing possibilities by not having a microphone.
As with most things in life you get what you pay for, so I do not recommend buying a cheap microphone. They sound bad, making nasty popping noises when you talk and will make your voice less understandable. None of which is a good thing when you've got your incredible Twitch DJ stream up and running.
I would recommend something like the Shure SM58-LC microphone which is pretty much the industry standard for singers, performers, comedians and DJs. It has excellent quality sound and is robust enough to last a lifetime too.
Once you have your microphone set up I strongly urge you to test it thoroughly to find the perfect volume levels. Do this with music playing in the background. Record some video with all of your setup working perfectly so you can make sure what you're saying is audible and understandable. There's no point talking if people can't hear you well.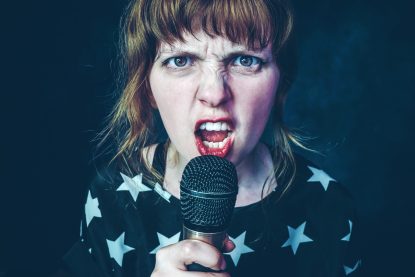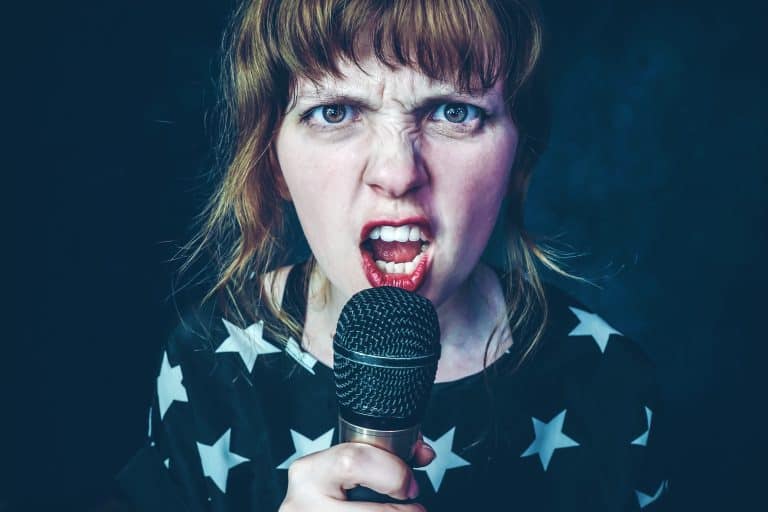 If you're not used to speaking on a mic don't worry. It does take practice and a little alter-ego confidence boost to project your voice and convey everything you want to say. Here's some quick tips to get your started.
Speak slowly. People will understand you better if you don't rush through your words
Remember you're speaking for people understand you, not at them
Speak clearly pronouncing words properly. Slurring your way through words isn't helpful
Take your time to think about what you're going to say. It'll mean less pauses
Script a few phrases and quotes of things you want to say. Have them visible when you're speaking to help keep your talk on-point
Sound happy! Even if you're not, act happy and excited to be presenting your show to people
Less is more. Be concise, don't ramble. People want to hear music more than your voice so get the point across and stop talking
This video is great for showing you how holding your mic is important. Get it wrong and you can seriously affect the quality of the audio. Even if you think it looks cool.
A solid internet connection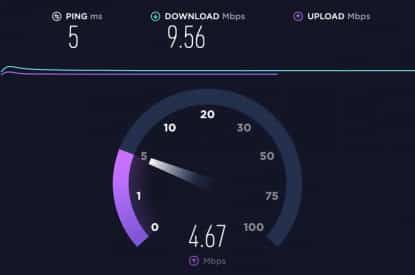 You've got this incredible setup but there's one thing you may have overlooked. Your internet connection! I bet you thought you'd just hit start on your stream and everything would be perfect.
This is where a lot of streamers have problems. With slow connections that can be unreliable and cause dropouts in your Twitch streams.
Most people are aware of the download speed of their home broadband connection but that's not what you'll be using for your streaming. The upload speed is what's important so you'll want to know you have enough bandwidth to easily stream your HD content.
You can find out what your upload speed is by using a site like Speedtest.net  which will show you details of your download and upload speeds as well as any fluctuations during the test that may show you your connection is patchy.
If you're using Wi-Fi your proximity to the router can often be the cause, along with devices and electrical appliances that can interfere or slow down your connection speeds.
Fixing these issues can be time consuming and unrewarding too especially if its your neighbours devices and appliances causing Wifi connection issues.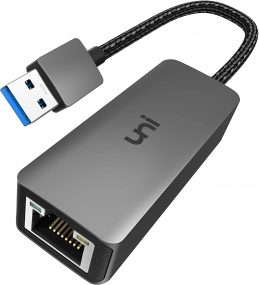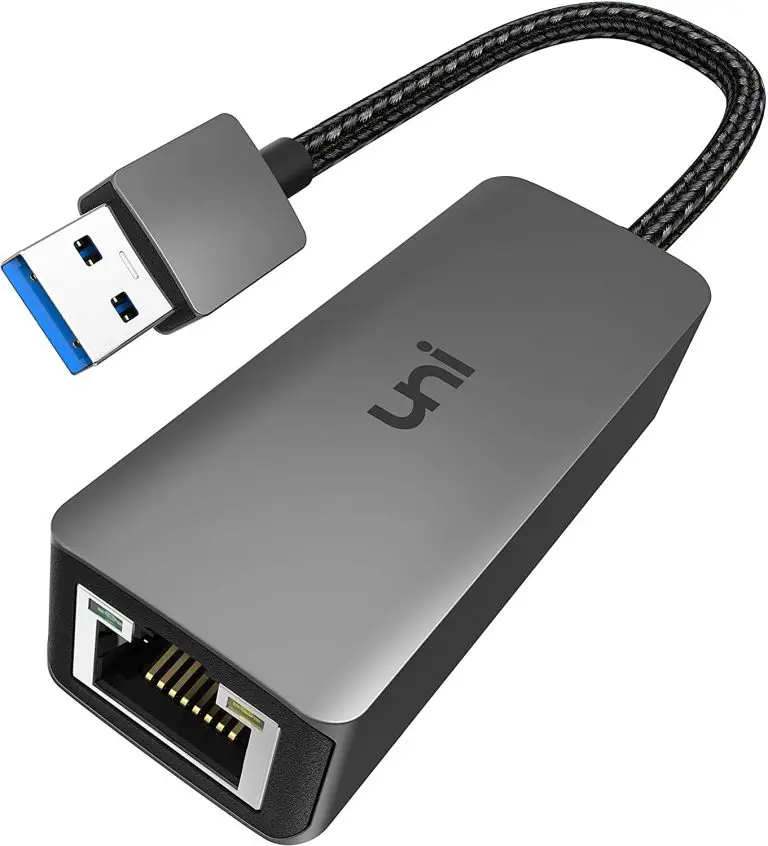 If it's at all possible I recommend you use a wired connection to your router through its ethernet ports. You computer may not have an ethernet port but USB to ethernet adapters are super cheap and will give you a much more reliable internet connection.
I have a 10 metre ethernet cable I run direct to my router in another room. This removes any chance of wifi dropouts or speed problems. I get a good consistent upload speed that can't be interfered with.
The minimum upload speed required for Twitch streaming is around 4Mbps so anything above that is great. As long as the internet connection is reliable you'll be ok.
Just remember that more people may be using your connection at peak times like evenings when everyone is streaming netflix, Youtube and a host of other internet uses on their phones, apps, laptops, etc.
I recommend running a speed test before any live stream just to make sure your connection can handle it.
Watch this video for more tips on creating an engaging DJ live stream setup for Twitch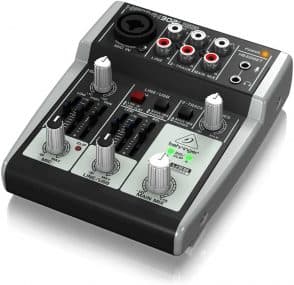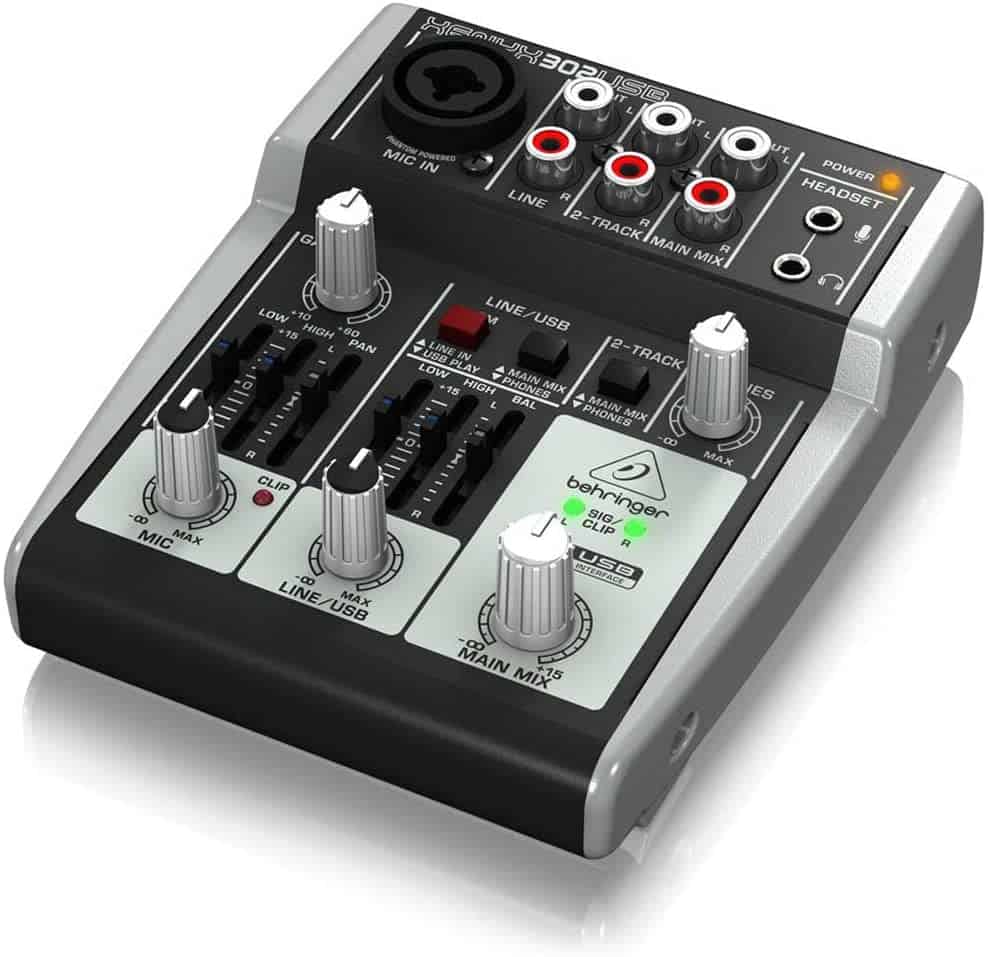 Depending on your setup with DJ decks, controllers, mixers and computers you'll need to get the crisp clean audio of your mixing in to the computer that's broadcasting your Twitch live stream.
Most DJ controllers and mixers have an audio out designed to be plugged in to a sound system. Even if you're using a laptop the audio usually comes out of your mixer, not your computer. So its not always as simple as selecting the audio from a drop-down menu in your streaming software and clicking go.
Whatever you do don't use the mic input on your laptop to pick up audio from your speakers! I've seen people do this and it sounds terrible! Nobody will watch your stream if you do that!
The best thing to do is get a USB sound adapter with an audio input. They are affordable and solve the problem instantly by providing digital audio in to your computer, ready for streaming.
Invest in a decent quality line input audio adapter like the Beringer 302 USB which has plenty of controls and options for line inputs. I've used this for various projects and its always been very capable and reliable.
The most important thing is to keep the levels from clipping, keeping the audio crisp and clear and your connections solid. A device like this does all the heavy lifting so your computer gets the data it needs for you to stream.
Getting audio without an external adapter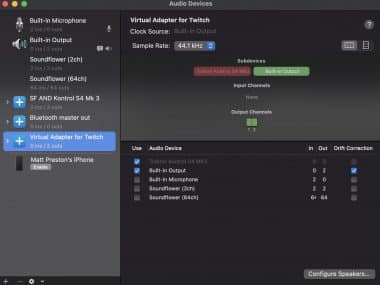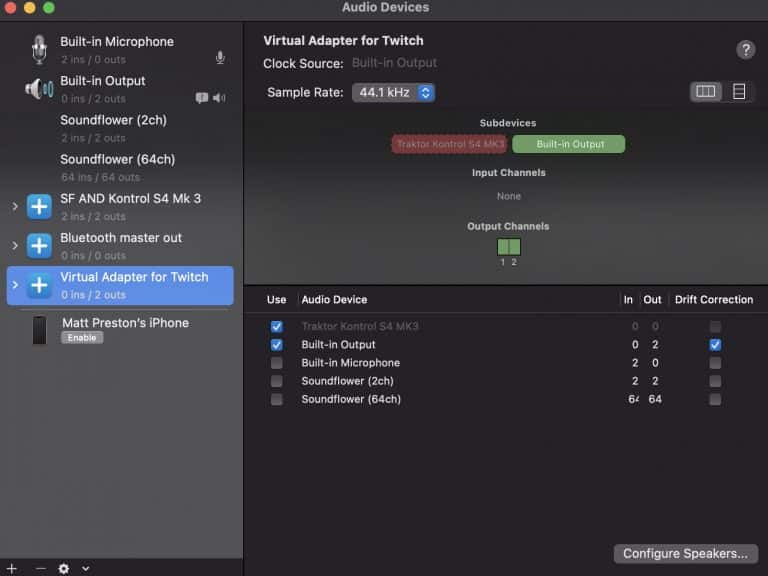 It is possible with software to re-capture the audio your DJ setup is creating but its fairly complex to set up. The good news is it can save you money on external software, the bad news is it'll only work if your one computer is handling both DJ software and Streaming software. It's not recommended but will at least work if you want to give it a go and only have one computer and minimal budget for extra hardware.
By default your laptop is just helping to feed audio data to your DJ controller and mixer. Your mixer is doing all the fun stuff and usually routes the analog audio out itself. So how do you get the audio back into your computer?
Well both Mac OS and Windows can handle what's called Virtual midi adapters. Rather than having physical external sound-cards or sound adapters, you're fooling your computer into thinking another one exists that has access to the master audio out of your DJ controller.
Your DJ software should have audio settings you can modify so that the booth or master out can be routed to a particular device. Usually this is for routing via physical hardware but of course once you have a virtual adapter set up you can just route it there instead.
Then in your streaming software you can set an audio input to this virtual adapter and you're good to go. Its getting this all set up which is the tricky bit.
If you're a Mac OS user then the process is relatively simple thanks to an app already on your computer called "Audio MIDI Setup" where you can create "aggregate devices" aka virtual adapters. For Windows users its more difficult but don't let that put you off.
For Mac OS users watch this video which gives you all the details on setting up a virtual adapter to route your master audio back in.
For Windows users you need to download an app called VoiceMeeter Banana. I'm not sure why its called that but you won't forget the name in a hurry!
In this app its called a virtual audio cable which can then route your master audio through on your DJ app of choice. Watch the tutorial video below to see how its done. The tutorial uses Virtual DJ as their DJ app but its much the same process for all DJ apps. You need to change the settings of your master output to the virtual "cable" you've created.
So now you've got your hardware sorted, what about the software needed to stream a DJ set on Twitch?
There's some incredible software options out there which are powerful and packed with lots of features to help you work with multiple cameras, multiple audio inputs, green screen backgrounds, animations and more.
So let's check out some of the most popular options.
OBS Studio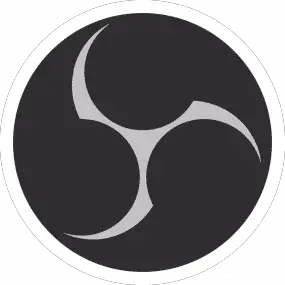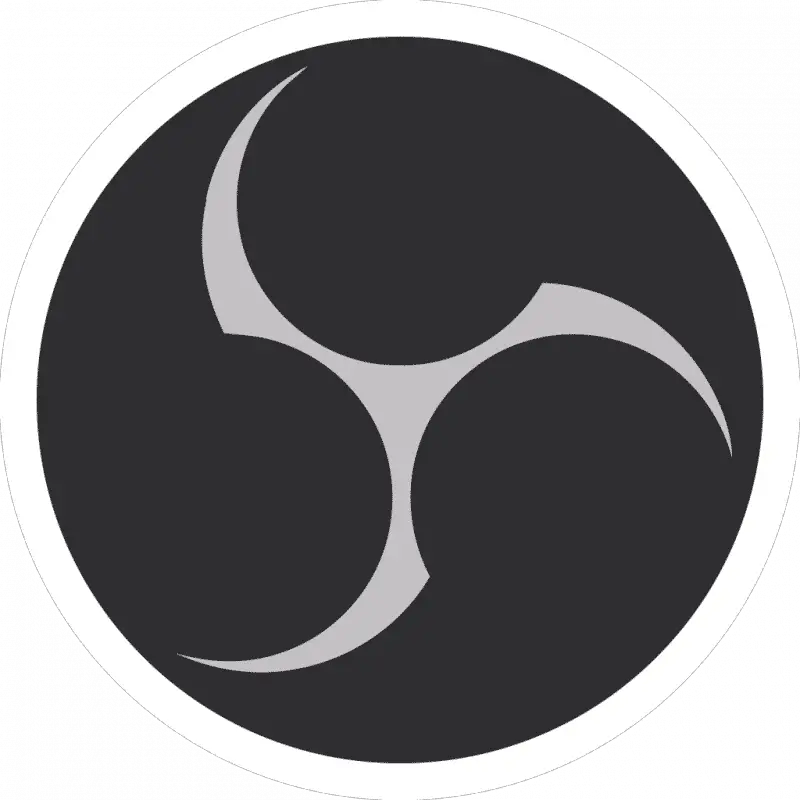 Without doubt this is the most popular and most widely supported software for streaming in Twitch and a host of other platforms too. Its full name is the Open Broadcaster Software and is my personal favourite when it comes to streaming DJ sets.
Its Open Source software which means its entirely free to use. This is definitely part of the appeal but don't be fooled by its price tag, this app can handle very advanced Twitch streams with ease. With so many users its become feature rich and more importantly very reliable. There's no fear of the software crashing mid way through your live stream.
As with a lot of open source software the emphasis is on reliability and features rather than user interface. I would say its not always the easiest software to use but there are plenty of tutorials on getting the most out of OBS Studio. It's also software you can invest your time and energy in as there's no plans for it to be sold off, shut down or unsupported. It's user base is large and the community around it is very supportive.
Here's a great video from Cleveland Terry showing you how to set up OBS Studio for streaming DJ sets on Twitch.
And the guys at Crossfader have created a fantastic video tutorial especially when it comes to using green screens too.
You can go to the obsproject.com website for more information and get the software for free today.
Twitch Studio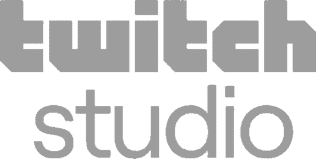 While its not as powerful as OBS Studio the official Twitch Studio app is actually very capable. If all the bells and whistles are too much for you in OBS then this might be the best right app for you.
You can download it direct from Twitch and it'll help you get set up in no time, broadcasting the exact stream quality settings that Twitch needs for a reliable stream of DJ sets. You can of course tweak the settings to suit your computer's capabilities and internet connection.
The great thing is that Twitch Studio contains all the features that match the information available on the Twitch website. So notifications from followers, subscriber numbers and text overlays are all possible. As Twitch evolves over time they'll be sure to integrate new features in to the software too which may not be possible with other software like OBS Studio.
Here's an excellent video on how to download the Twitch Studio software and get things set up for your first live Stream. While he talks about gaming as the subject matter, your DJ sets would feature in much the same way.
If you just want to get going with one camera and audio from your decks then this might be the way to go. I fully expect at some point once you're enjoying DJing on Twitch and building your audience, that you'll want to make the move to OBS Studio so keep that in mind for the future.
You can download Twitch Studio here and give it a try.
Whatever software you decide to use you'll find there's plenty of creative ways you can piece together your ultimate DJ twitch setup. Take a look at what your competitors are doing. Find ways to stand out from the crowd and be unique.
Its one thing to have the perfect setup but if you just stand there your audience are going to get bored quickly.
Presentation is everything!
Check out some of the most popular Twitch streamers and you'll notice something, they all have on-screen presence. They're doing something to engage with their viewers and keeping it interesting.
This can be as simple dancing while you're DJing. If you really love the music you're playing then you'll probably want to dance too! Don't let the cameras and lights put you off. People want to see that you're totally in to what you're doing so that they too can feel totally in to.
Your cameras are the eyes of your viewers. It's important to remember this so don't be afraid to look straight at the camera and say hi to your fans! Wave to them, talk to them (with your microphone of course) and engage with them while you DJ.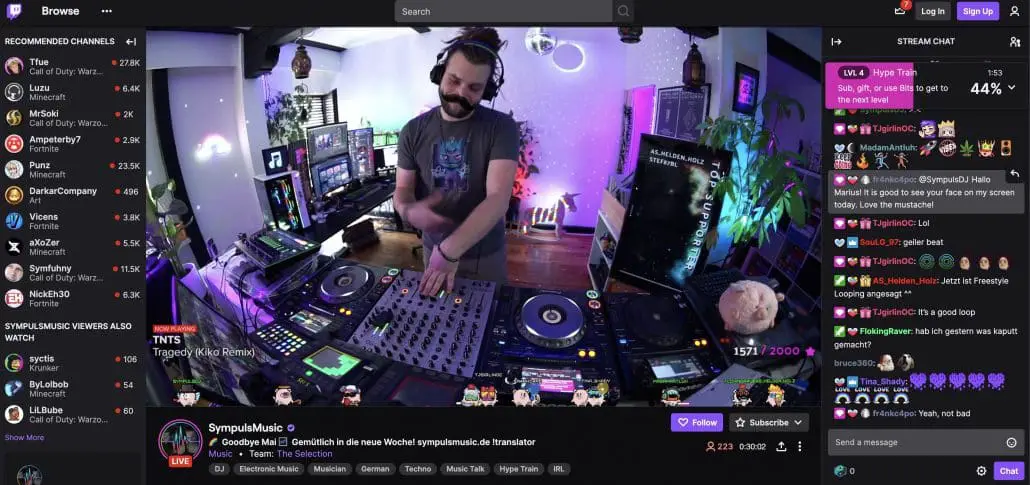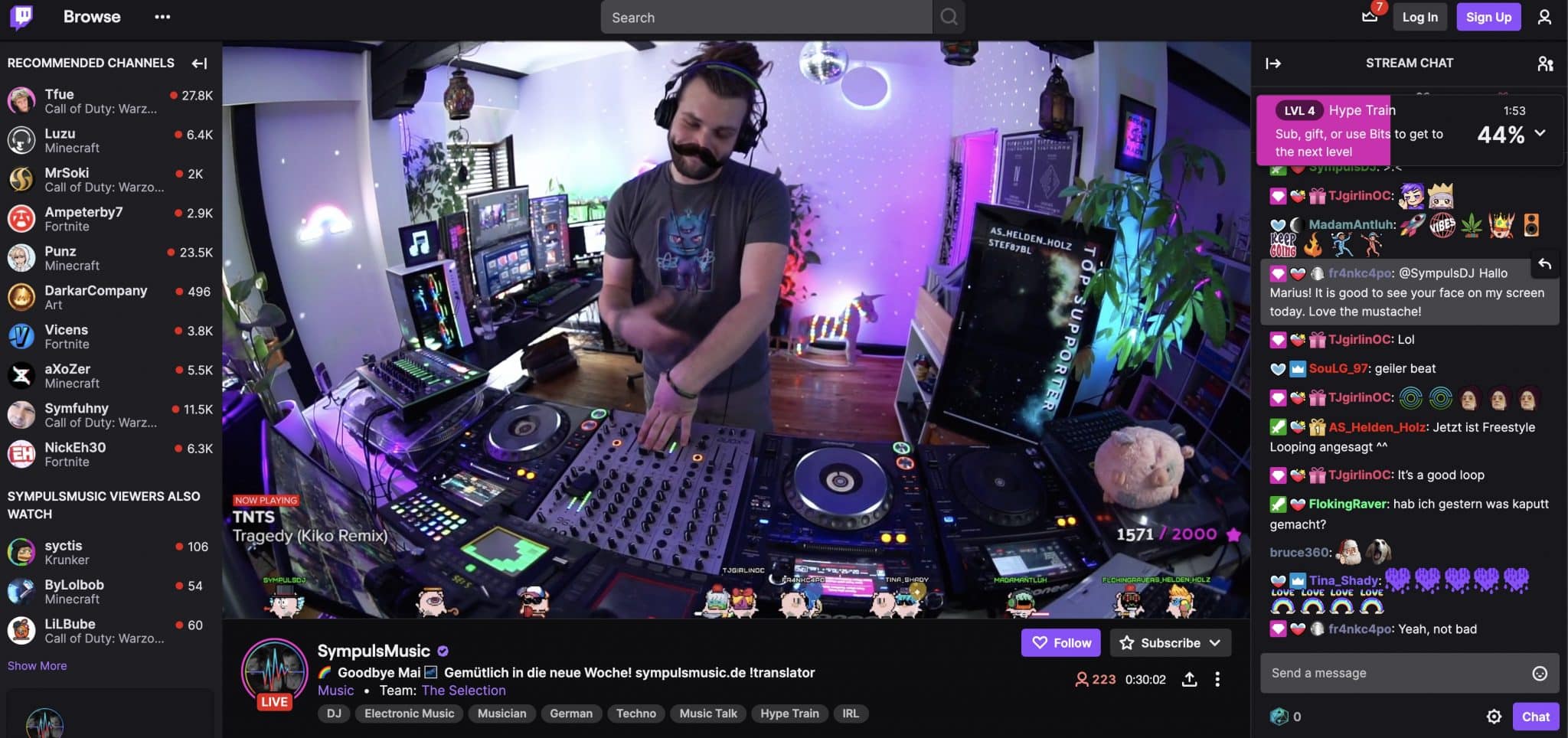 Presenting on camera may not come naturally to you. Thankfully the saying "less is more" works well here. You don't need to talk constantly or be "presenting" the whole time. Just dance, enjoy yourself and show your DJ skills. Imagine its just like a club gig where your audience are all in the room with you.
As ever you'll want to present yourself well so think about what you're wearing, how you look on camera and even how much of you appears on camera. Many people don't realise the boundaries of the frame their camera is capturing. Make sure you're easily visible and people can see what you're doing with your DJ decks.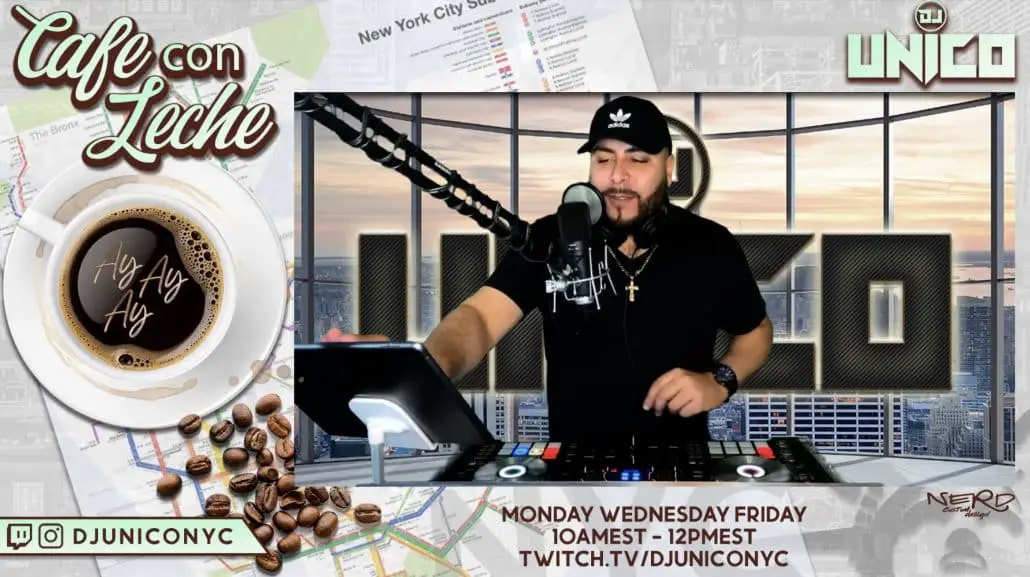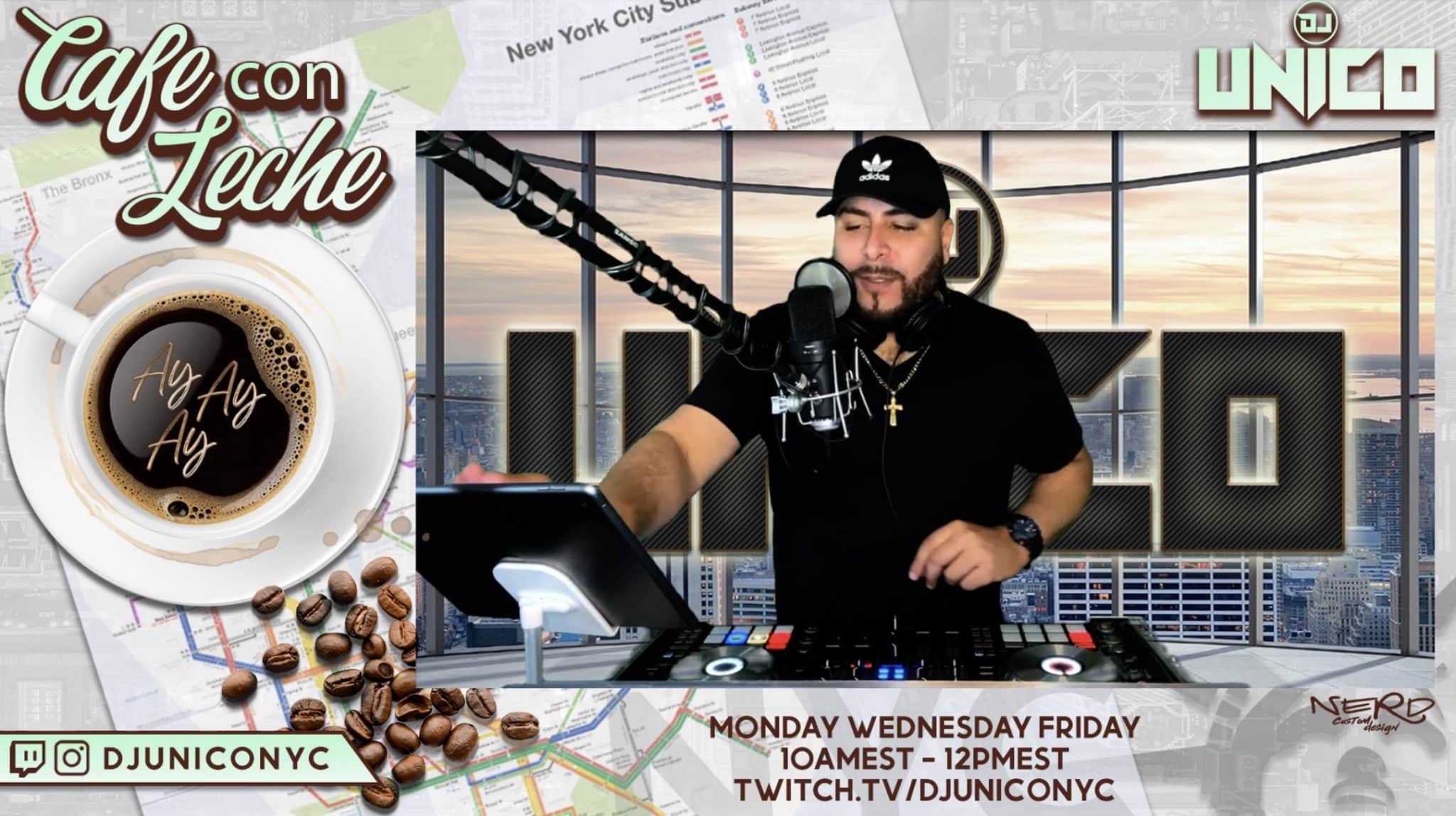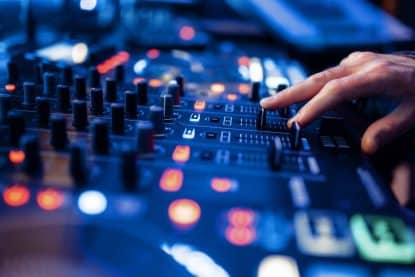 It really is important to test every aspect of your setup before you go live with your DJ Twitch stream. My advice is to test each part separately.
Check your audio levels are perfect and your decks and mixer are working perfectly. Distorted audio is never fun to listen to. Check your mic is working and that the levels are right. Record some audio and play it back to make sure you know how it will sound to your audience.
Make sure your lighting is in the correct places. I recommend measuring distances between your lights and green screen or walls in your studio space and writing them down when you have the setup just right. This will allow you to repeat the exact locations of your lights, cameras, DJ equipment and other important features of your setup with accuracy each time.
Consistency is great for live streams as your audience will expect the same level of quality every time.
Check every camera and adjust their angles to make sure they are perfect. Lighting is key to great quality video from your cameras so make sure your lighting is working well. If you're using a green screen be sure to check that all of the green has been picked up by your streaming software. There's nothing worse than a badly set up green screen.
You could even record a few minutes of everything working as it should. Then playing back the video to make sure it looks as professional as you'd want it to be.
There's no prizes for being the first to push "Start" on a live stream. Make sure you and everything about your live stream is ready. Take your time and prepare well.
Now check out more great DJ advice for streaming.