How to DJ with Soundcloud music
How to DJ using Soundcloud streaming service
So you want to DJ with Soundcloud and need all the info on what software you can use, DJ hardware that works best with Soundcloud and whether or not its reliable? Don't worry we've got everything you need right here.
There's more to think about too. Is it actually legal to DJ professionally with a streaming service like Soundcloud? Is it reliable enough and does Soundcloud have enough music for the average DJ?
Lets find out all the answers in our ultimate guide to DJing with Soundcloud.

Firstly lets look at the pros and cons of DJing with Soundcloud and why you should consider it?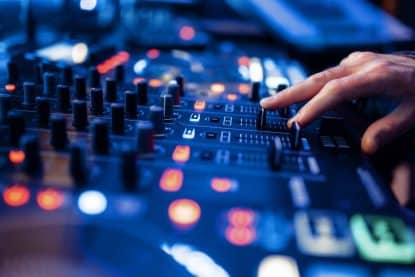 Streaming services are all the rage right now, with our digital music collections moving online and subscription payments allowing us to have access to millions of tracks all with a quick search. It seems like the obvious choice for DJing right?
But there are plenty of caveats when it comes to using a streaming service as part of your DJ setup. Here's a few worth thinking about before you get started
Will my DJ hardware support Soundcloud without any problems?
Will my DJ software support Soundcloud?
How do I set up Soundcloud to work with my DJ setup?
Can I legally use Soundcloud streaming services when DJ-ing?
Will using a streaming service to DJ be reliable enough to use professionally?
Generally speaking DJ setups are designed to play digital or analogue music from various mediums. All of which is "local" to the software and hardware you're using. So using a streaming service is very different where source music is "remote", streaming it to your computer on demand.
The good news is there's an increasing number of DJ apps and software that are now supporting Soundcloud
In fact Soundcloud have made it easier over the years to access their library of music via 3rd party apps so, for now it looks like Soundcloud are offering increased support to help grow their audience.
So lets look at what you'll need to DJ successfully with Soundcloud…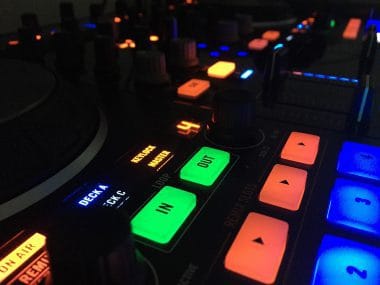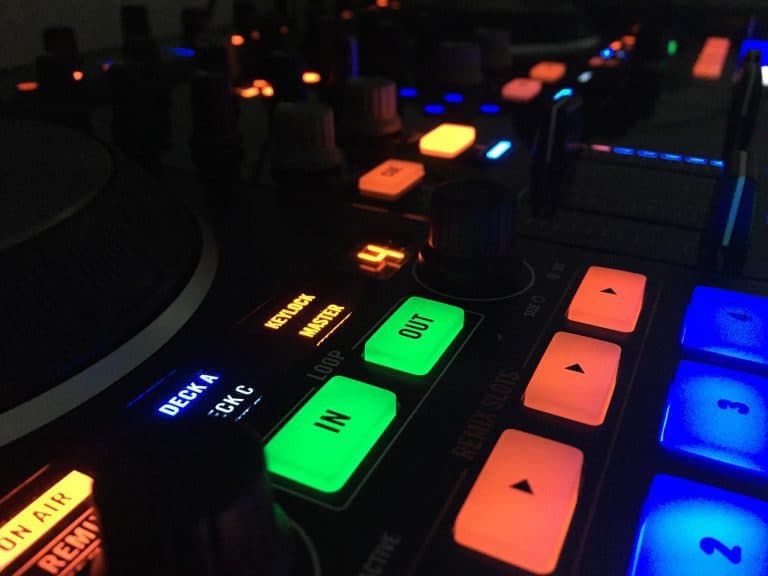 So lets find out what DJ hardware works with Soundcloud. When I say "works with Soundcloud" that can mean a number of different scenarios.
Some DJ hardware now works with Soundcloud without ANY need for a laptop or extra software. That's a pretty big deal bit obviously comes with a price tag.
There's some DJ hardware that works well with Soundcloud because the accompanying software on your laptop includes Soundcloud streaming.
And then there's DJ hardware that has great midi compatibility so can work with any software that supports Midi control and Soundcloud.
Denon
Denon has a history of innovation within the music industry so its no surprise to see them leading the way in the Soundcloud integration too. The latest software inside their hardware is called Engine OS and with version 1.5 onwards it includes direct access to Soundcloud.
SC6000 and SC6000M
Both the SC6000 and SC6000M can handle Soundcloud DJ-ing and have incredible build quality.
Denon have always been a premium brand in the DJ industry and you truly get what you pay for with their DJ hardware. You can check out the latest prices of Denon DJ hardware here.
If you're on a tighter budget then something like the new Prime Go might be just what you need. Super portable and actually able to be battery powered too, the first of its kind!
Check out the promo video of the Prime Go below.
Its compact and feature rich, great for portability if you need to bring your own DJ hardware to venues. Definitely one to consider if Soundcloud streaming is your thing.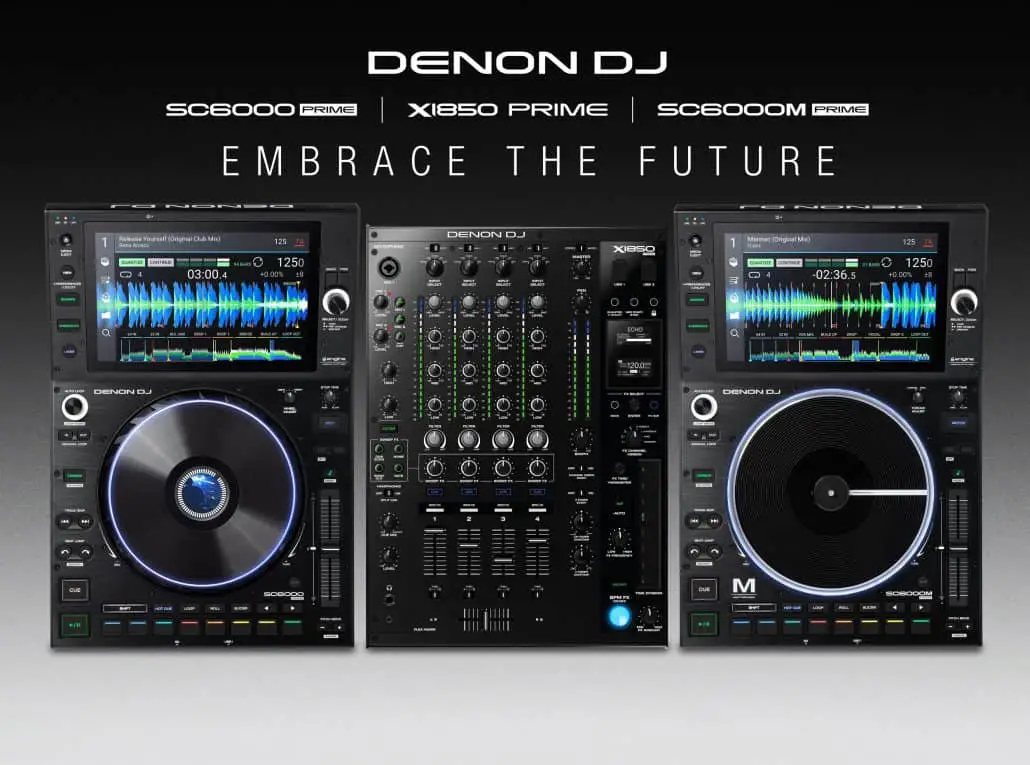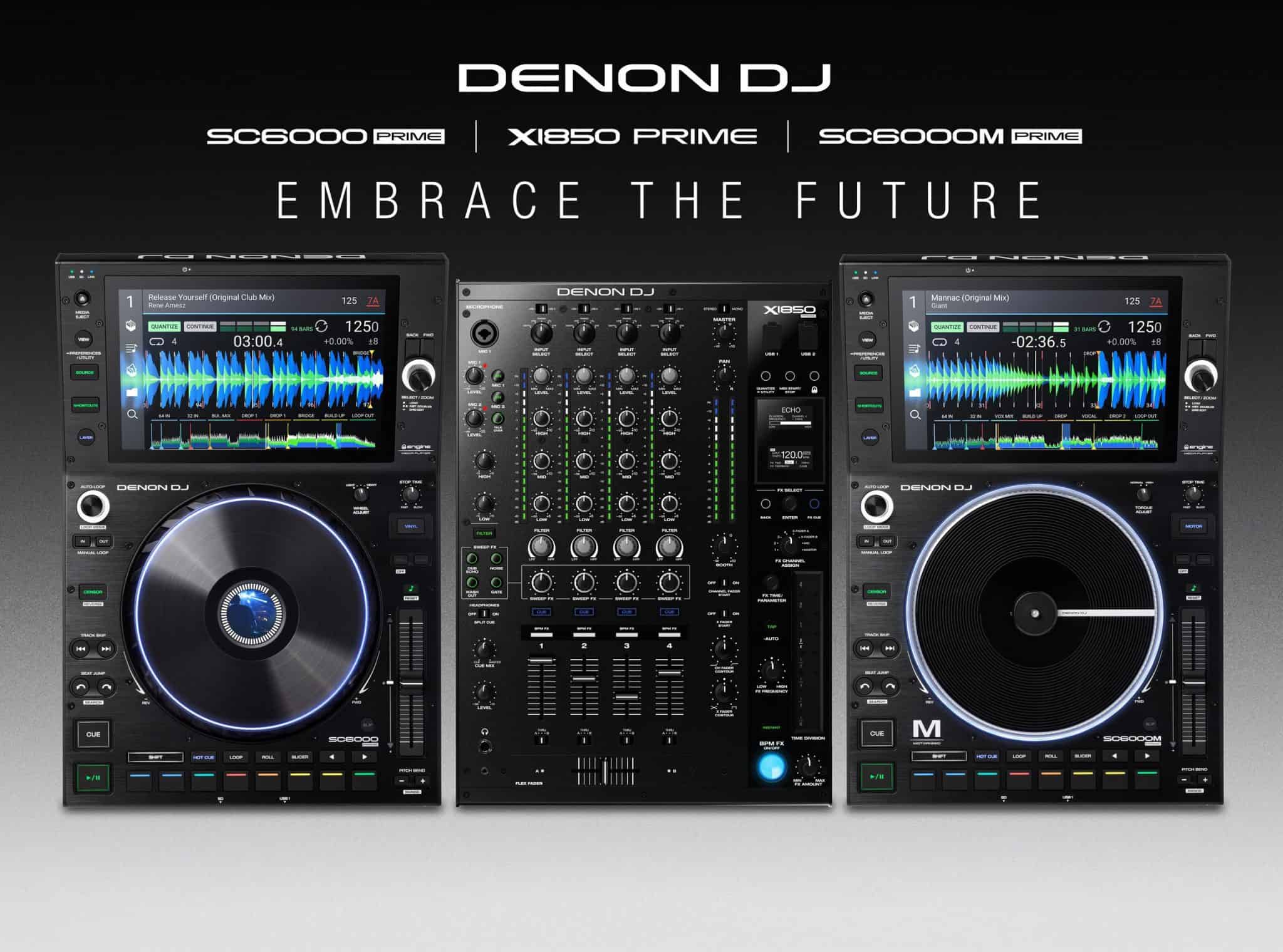 Prime 4 (update coming soon)
For the ultimate beast of a controller with everything you'll ever need (and possibly more) check out the Denon Prime 4.
Before its recent firmware upgrade it already had a host of incredible features from a hard drive bay to SD card slot and USB ports, along with 4 channels and plenty of sample and looping features with a built in touch screen.
Now with the "Prime Series 1.4" onwards it supports standalone streaming with Sound Cloud coming in 2020.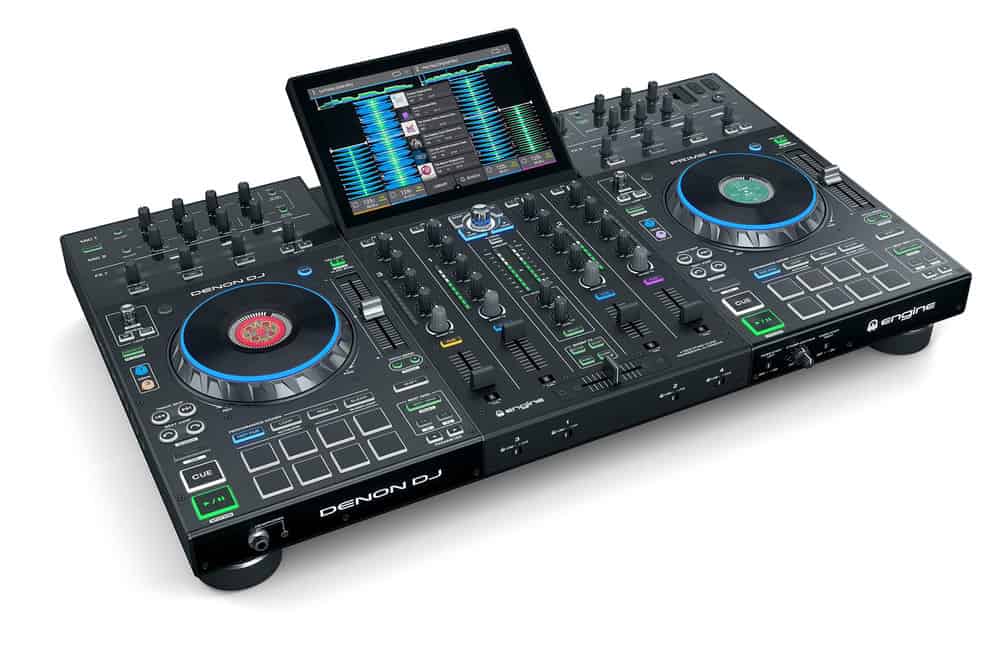 It truly is the absolute industry leader when it comes to DJ-ing hardware. With software updates coming that will give it even more power.
Pioneer

Due to the tight integration between Pioneer's hardware and software its possible to DJ with Soundcloud music from ANY of their DJ gear, as long as you're using the latest version Rekordbox, Pioneer's Pro DJ app.
As of version 5.6.1 you can stream and download tracks from Soundcloud if you have a Soundcloud Go+ account.
There are a few caveats to using Pioneer DJ gear with Soundcloud.
For starters some features of Rekordbox are disabled for these tracks, this includes recording and sampling since Soundcloud don't have the legal right to let DJs do this with user generated content (i.e. artist's music). This isn't likely to change any time soon, so you'll need to learn to live with that limitation.
Since all Pioneer hardware can play Soundcloud music through software, it means whatever you buy will work, but here's a few of our favourites we recommend you check out if you're looking to get Soundcloud compatible DJ hardware.
XDJ-RR
Pioneer's 2 channel XDJ-RR controller is one of those fantastic pieces of DJ gear that are budget enough and basic enough for a bedroom DJ to really master well, but feature packed enough and professionally robust enough to take in to the club or commercial use venue.
It comes with some great performance controls and the big bright colour screen is a must have if you're looking to move away from constantly staring at your laptop screen while DJ-ing.

It even has 2 USB ports so you can plug your music collection straight in and start DJing, perfect for multi-DJ use. You can check out the latest prices for the XDJ series of controllers here.
CDJ-2000NXS2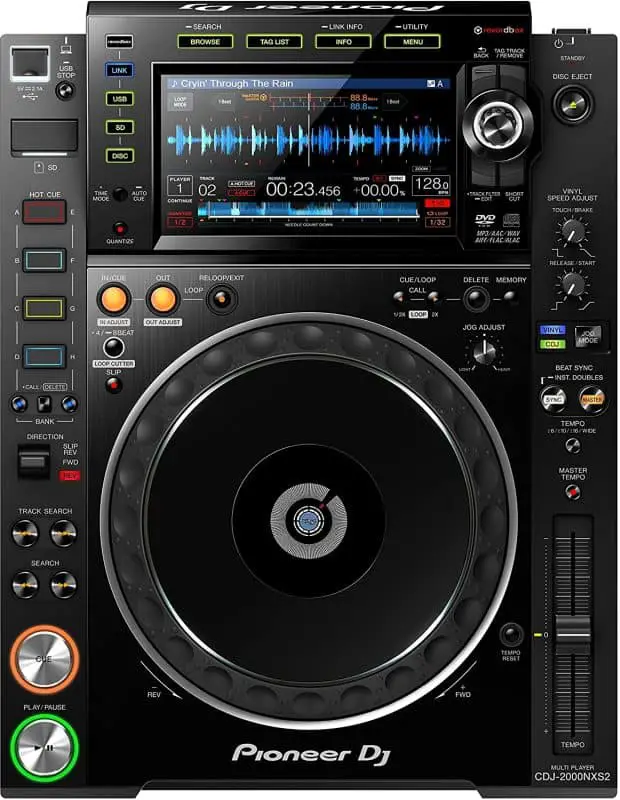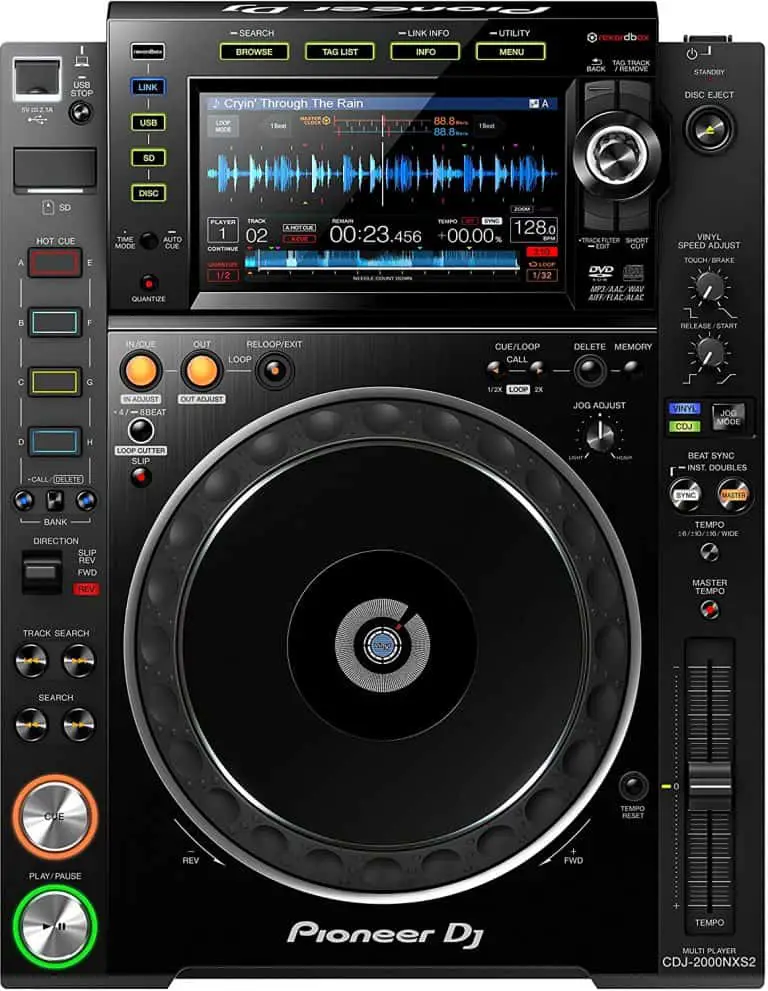 Now on to the immensely awesome pro-DJ deck that is the CDJ-2000NXS2. This super-feature rich deck has everything you need right at your finger tips.
The latest version includes a bright colour display with touch sensitive full keyboard for quick searching through all your tracks.
A large jog wheel for super-accurate beat matching and the robust design we've loved from Pioneer for decades now.
These guys are still the industry standard when it comes to single deck products and this is one of the best they've ever made. For the latest prices on Amazon go here.
DDJ-1000
If you require more than 2 decks and want something highly professionally and feature rich then look no further than the DDJ-1000.
It packs a serious punch and has all of the great features of both the XDJ-RR and the CDJ-2000 NXS, all crammed in to a 2 deck controller which can actually handle 4 decks.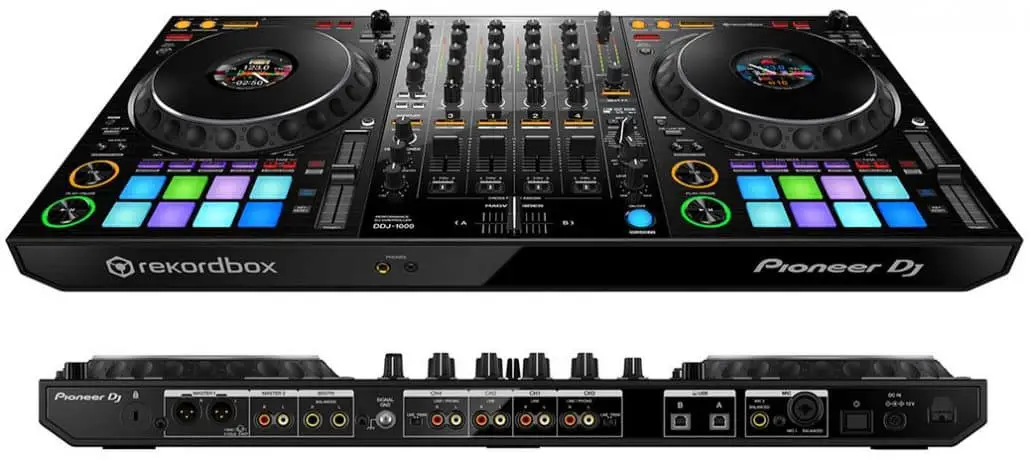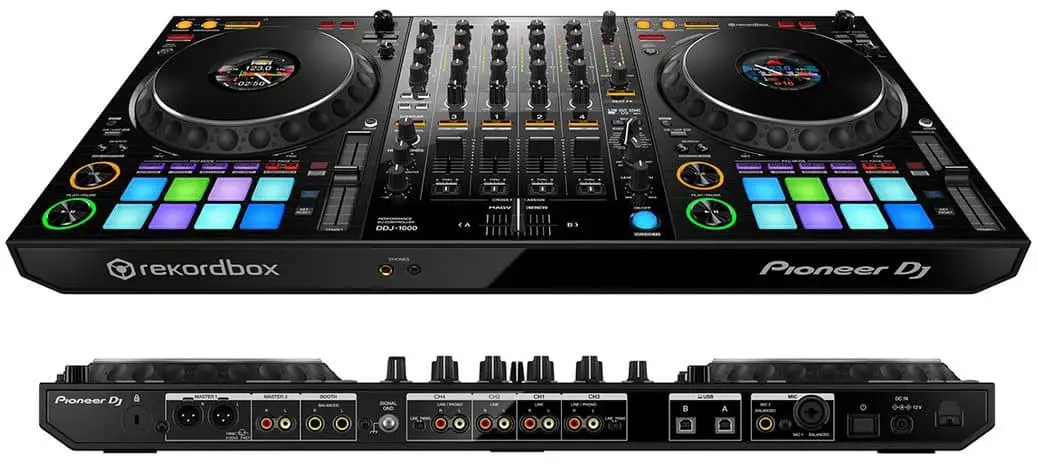 We love the jog displays right in the centre of the wheels and its attention to detail for club use is exceptional. Its seriously robust, very intuitive to use and gives you ever feature you're likely to need right at your fingertips.
Definitely worth considering if you're a Pioneer fan or looking for something that will last from home studio use right up to pro commercial DJ use. You can find the latest prices for the DDJ-1000 here.
Serato compatible hardware
Serato is DJ software so its compatibility with hardware is a different issue compared to the DJ gear we've mentioned above. While technically any "Serato compatible" hardware can be used with Soundcloud, its still worth noting which is the best hardware to use with Serato at the moment.
Rane
For the best of the best look no further than Rane, ask any pro Serato user what their ideal DJ setup would be and Rane will be mentioned almost every time! Their mixers are legendary for scratch DJs and Serato aficionados alike.
Rane 72 Mk II mixer
The new Rane 72 Mk II is in a word, epic. It sports both a simple uncluttered mixing area while also packing in plenty of buttons and dials for effects, sampling and switching controls for specific DJ styles.
Its crossfader is probably the best of any DJ mixer we've seen in recent years and its integration with Serato stands out from the rest for sure. Check out the latest prices for the Rane 72 here.
Rane Twelve Mk II deck
For that vinyl feel while still working with digital tracks, the Rane Twelve Mk II takes things to another level.
In fact we'd go so far as to say its up there with the original Technics decks in terms of industry leading of its generation.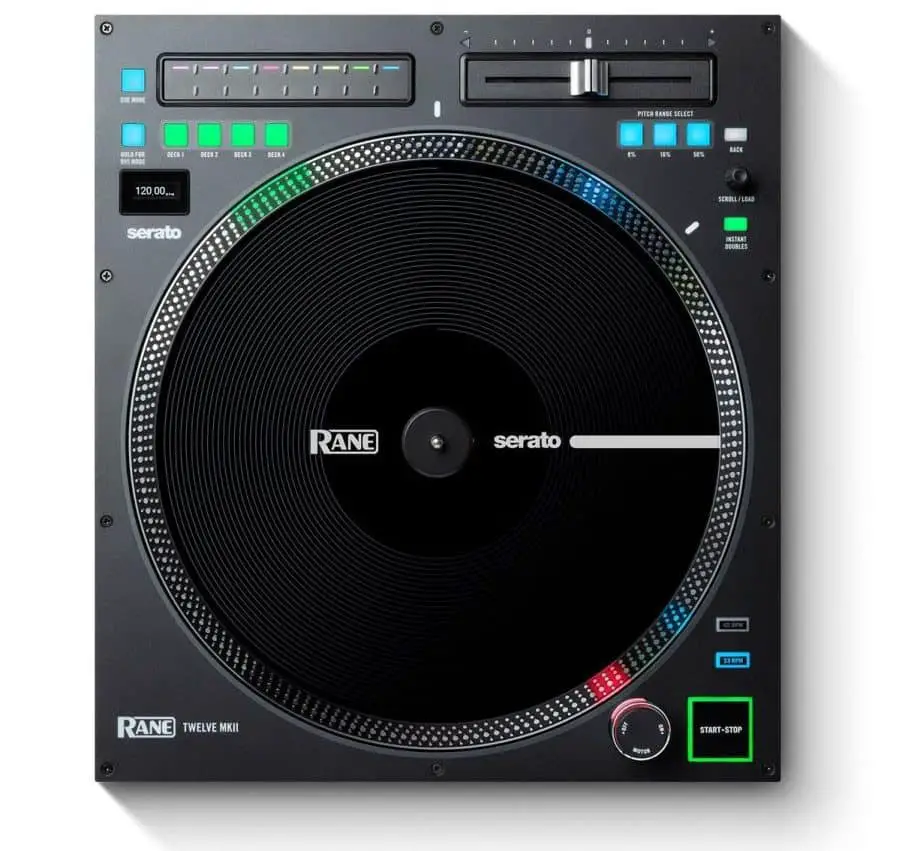 One deck can handle 4 virtual decks, yes you read that right, 4! A full 12 inch platter with no need for a stylus arm of course since this is full digital.
It has the same robust feel of pro vinyl decks with all the bells and whistles a digital scratch DJ could need including colour coded sample loading and a portrait style layout that many vinyl DJs favour these days.
For the latest Rane Twelve prices go here.
Native Instruments (via Midi)
With Native Instruments things get a little more complex.
If you use the iPad and iPhone app to DJ then you can indeed use Soundcloud with a Go+ account to DJ with Soundcloud. Some hardware works with this app, the Kontrol Z1 for example but its not a professional feature-rich solution when DJ-ing. So while it is possible, its not something we'd recommend at the moment.
The Kontrol S2 Mk3 is Kontrol S2 Mk3 so can be completely mapped to any DJ software that supports midi mapping. Its a serious piece of kit too and great if you're looking for a robust pro quality DJ controller but have a lower budget than the monster 4 deck controllers on the market.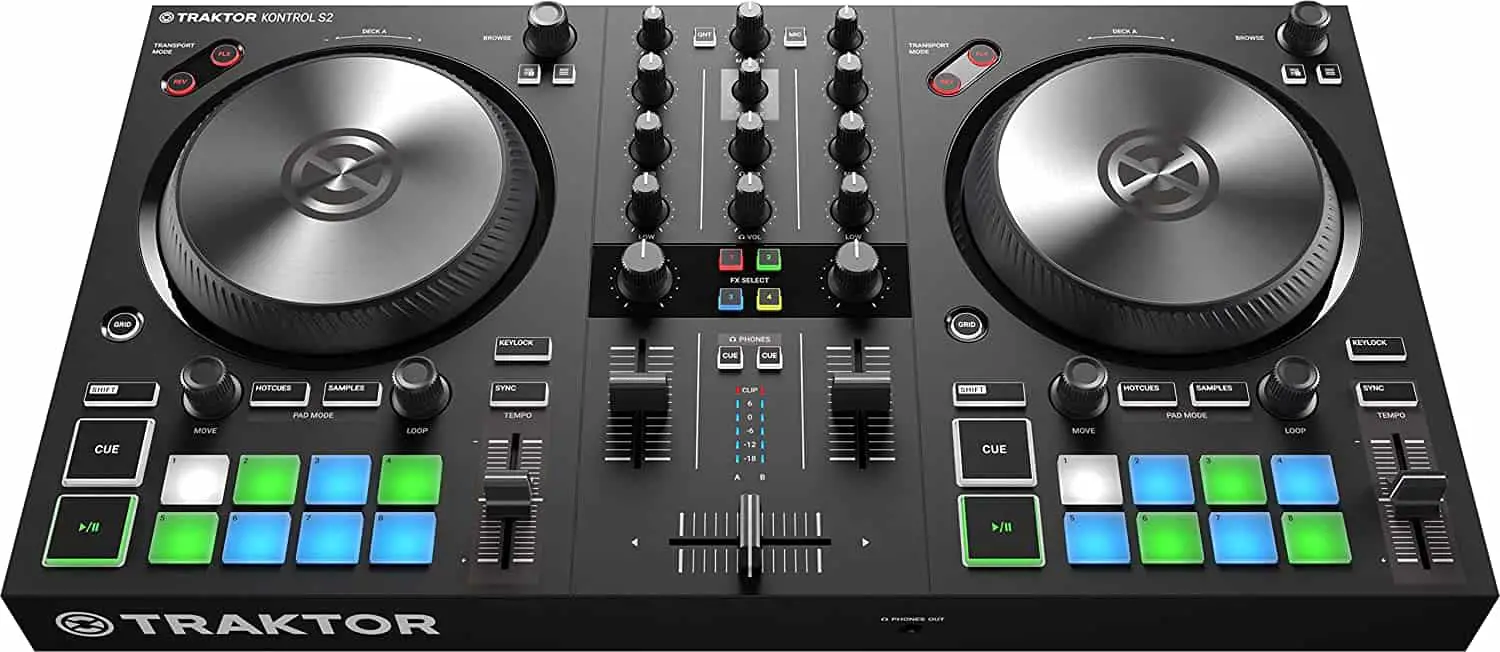 As for the Traktor DJ hardware from Native Instruments, at this time the laptop software needed to drive the DJ hardware doesn't include Soundcloud streaming services, so its not possible to use their software with their hardware and browse Soundcloud for music.
However!
This doesn't mean its not possible with Native Instrument DJ hardware. Since most of their controllers are midi compatible its relatively easy to use something like Serato or Rekordbox which do support Soundcloud services, and connect your hardware via Midi mapping.
It doesn't work with every Traktor hardware and definitely will disable some of the rich features like the displays which rely on Traktor Pro software, but it is still possible if you've got Traktor hardware and you really want to get DJ-ing with Soundcloud.
This video will show you how it can be done for Serato
---
Rekordbox

As mentioned above in the DJ hardware for Soundcloud section, Rekordbox does arguably the best job of integrating with Soundcloud's premium services.
Firstly the biggest pro is that Soundcloud integration is compatible with all Pioneer DJ gear because the rekordbox app works across all devices. Some have rekordbox baked in to the hardware so can handle on-device integration, while others naturally need a laptop with rekordbox installed.
This ubiquitous approach and industry leading DJ hardware is what makes Rekordbox the best Soundcloud DJ setup if thats what you're after.
Soundcloud Go+ takes things a step further with the ability to download tracks for offline play so you're not relying on an internet connection during the gig. While this is a handy feature and great for those playing a specific set-list, if you're looking for a more dynamic approach to your playlist where you want to search and stream tracks during your set, its not much help. Still it will please many Soundcloud DJs I'm sure.
Here's a handy video on how to get Rekordbox set up with Soundcloud.
---
Serato DJ Lite and Serato DJ Pro

We love Serato's integration of Soundcloud as its super intuitive and takes just a few moments to setup. You simply fire up the Serato Lite or Pro app on your laptop, go to settings, log in to your Soundcloud account and it will appear in the music library. Simple!
There are a few caveats here. You can't import tracks from Soundcloud to any playlists outside of Soundcloud integration right now. You also can't add them to smart playlists either. Soundcloud's integration is purely a standalone library.
On the plus side its very easy to search Soundcloud's entire library and start streaming tracks in high quality audio pretty much instantaneously. It feels super intuitive and you'll be DJ-ing with Soundcloud in seconds.
Serato is purely a laptop app with hardware relying on your computer as the master controller, so if your hardware works with Serato it works with Soundcloud integration. It's as simple as that.
Here's the official Serato guide to streaming Soundcloud tracks on your DJ sets.
---
Virtual DJ

A popular app with many DJs especially those running mobile DJ setups and smaller nightclubs and bars, Virtual DJ packs a punch that is hard to beat.
At this time Virtual DJ supports not just Soundcloud but 5 other streaming services including Beatport which, if you're big on taking requests and playing tracks from multiple DJ pool sources, this is a pretty epic feature.
Not only that but Virtual DJ has some truly amazing features at the moment including the ability to deconstruct tracks on-the-fly stripping back the melody, vocals and percussion in real time.
Its easy to see why so many DJs love Virtual DJ and if you're looking for a solid system that can integrate with multiple streaming services this is definitely one to look at.
Once again offline listening is possible with a Soundcloud Go+ account but this is only really useful if you know exactly what tracks you want to play in your set. In our experience the majority of Virtual DJ users  are less likely to have a fixed set list so you'll need a reliable internet connection at your gig.
Check out Michael Joseph's guide to integrating all 6 music streaming services with Virtual DJ.
---
Algoriddim djay

Once a popular beginners DJ app, Algoriddim's djay app has flourished in recent years in to a real contender that pro DJs should consider. Its clear to see they mean business as their Soundcloud integration rivals the best in the business.
Rather than just offering a searchable library and playlist integration Algoriddim have pushed things a step further.
You can of course search over 200 millions songs including some exclusive tracks. But you can also import the artists you follow on Soundcloud and discover more of their latest uploads., right within the app, giving you the opportunity to play exclusive content with just a few clicks.
You can also manage your playlists, likes, albums and artists you're following, access your own uploads and analyse your library of downloaded tracks for key and BPM.
Its a pretty slick approach that the competition are struggling to catch up with. Clearly Algoriddim are going for the popular vote by integrating the most popular services in to their app, and its working for them!
If budget and intuitive features are your thing, djay is worth checking out. You can get it here from the Algordiddim website.
Here's Algoriddim's very own promo video for not only Soundcloud but Tidal video streaming too!
---
Traktor iOS app


One of the leading DJ hardware manufacturers has a bit of a confusing offering when it comes to Soundcloud integration.
Traktor is Native Instrument's flagship DJ software, definitely for the professional DJs. Its desktop based software is second to none but thats not where you'll find Soundcloud unfortunately.
Look to its Traktor iPad and iPhone app and you'll see Soundcloud is now fully integrated and kicking butt. So why offer it in one place and not in another?
I suspect the reason is demographics. Native Instrument created an iPad and iPhone app for the more budget limited users, deeming both devices less than satisfactory for a "serious" DJ setup. They have a point as I personally wouldn't rely on either device as my primary software controller, this may change in the future but for now the desktop app is for the pros, the iOS app is for the budget users.
So with this in mind it makes some sense why its included for iPad and iPhone users. Right now Soundcloud integration isn't something most pro users are looking for. While you might consider yourself a pro user and looking seriously at DJ-ing with Soundcloud, you are (currently) in a minority.
Regardless of their reasons, the Traktor iPad and iPhone app are still seriously impressive DJ software, so Soundcloud integration is a welcome addition. You can browse 200+ songs and stream live to your phone or tablet with ease.
One very neat feature is "track suggestions" where other tracks you've selected from Soundcloud will be automatically recommended based on BPM, Key and genre.
A note on Traktor iOS app Hardware compatibility
Just to add a little more confusion, the iOS app is, i'm happy to say, compatible with some DJ hardware, so plugging in your phone or iPad to some of Native Instrument's controllers opens up a world of creativity that working directly on a phone or tablet just can't offer.
The downside? There's only currently 3 devices that work with the app, mostly due to a certification required by Apple to allow devices to work directly with an app. As of writing the Traktor Kontrol S2 Mk3, Traktor Kontrol Z1 and Traktor Audio 2 Mk2 are the only 3 devices that are compatible with the app.
Check out this great video by our friends at Digital DJ Tips for a side by side comparison with the desktop app and how Soundcloud integration works on the iPad and iPhone
If you want to use an iPad to DJ then I recommend reading our "How to DJ with an iPad" article to give you all the details on what apps and hardware you can use and how to make the most of DJing with an iPad.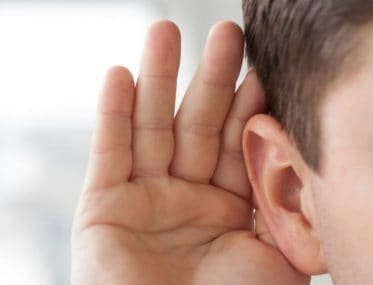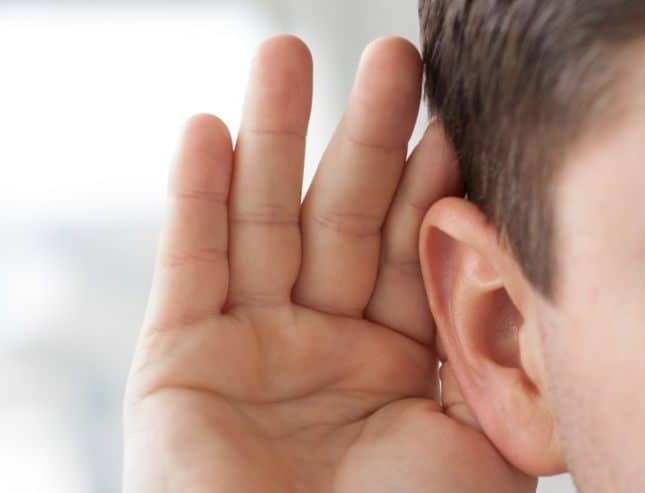 One of the big questions I often get asked is "Aren't streaming services lower quality audio than professional downloads?" and the short answer is yes, of course they are!
But its not as big a deal as you might think. There's a lot to unpack here so lets delve in to the technicalities of DJ-ing with SoundCloud.
First things first, the bit rate. Soundcloud files are generally streamed at 320kbps which is comparable to downloads you might get from professional download services like Beatport.
But this isn't the end of the story. While Soundcloud may stream at that quality level, it doesn't mean the audio that was uploaded to Soundcloud was perfectly mastered and supplied at the same bit-rate or higher.
In fact some artists upload lower quality audio on purpose to stop DJs and other listeners just using Soundcloud as a streaming service like Spotify.
The artist wants to get paid for their work after all so its not in their interest to give you the perfect audio for your nightclub setting or online DJ broadcast. Its better for them to give you a lower quality sample of their music so you then go and purchase it properly. This is changing as Soundcloud becomes a more viable option for artists. Which is a good thing!
For this reason you have to be very careful when it comes to audio quality on Soundcloud. Its true that much of the audio sounds great, is mastered perfectly and will probably be of a high enough quality for your DJ mix. But, and it is a big but, don't expect every song to be of equal quality. It can vary wildly.
For the more heavily promoted content from Soundcloud you should be fine, but for the lesser known artists you may be following, its more of an issue.
With all of this in mind it also depends on the context of your DJ set, the environment you're playing and what your audience are expecting. If you're playing out through a very high quality sound system at a venue then in all honesty I would not recommend DJ-ing with Soundcloud in that setting.
If, however you're DJ-ing via a streaming service like Mixcloud Live or Facebook Live then its likely your audio quality may be cut further by the live service anyway, so some slightly dodgy mastered exclusive tracks and and 320kbps will be just fine.
At the end of the day quality is subjective and something you'll need to be vigilant about yourself.
Our recommendation is to always work with the highest quality you can. Don't let your music source be the weakest link in the chain, In our experience it should be the recipients listening that should be the weakest like (i.e. mobile connection if they're streaming your live show, or venue acoustics if they're at a club or echo-prone venue.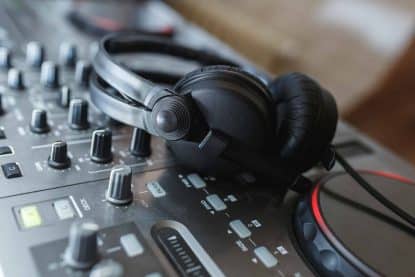 This is a very important question especially if you're a commercial DJ with long term goals and career growth prospects. Unlike services like Spotify who are actively working to stop DJs using their streaming services, Soundcloud are on a march to offer it as a viable streaming service for DJs.
But its not as simple as just that. It's very important you read all of this.
Firstly, the good news. You will not be breaking any terms of service by using Soundcloud streaming with your DJ hardware. If your DJ gear has Soundcloud streaming built in like some of the latest hardware then you're good to go. You won't have your account suspended if caught using Soundcloud to DJ with.
Secondly, the bad news. While streaming is allowed under their terms of service, individual artists have the right to revoke public broadcast rights of their tracks. Soundcloud was once a promotional tool for artists to share their work, it wasn't originally intended for DJs to circumvent paying for music or the rights to play music.
This is why you'll often see some tracks aren't available for download, some tracks can't be embedded into other people's sites and some tracks may specifically mention that they are not for commercial broadcast.
At the moment it seems Soundcloud isn't entirely on top of this situation as it transitions from a web browsers based music listening tool, to a DJ friendly streaming service. We will of course update you if things change. In the meantime, as ever, be vigilant and try not to upset artists, especially if you have large audiences.
Now for more bad news… Sorry!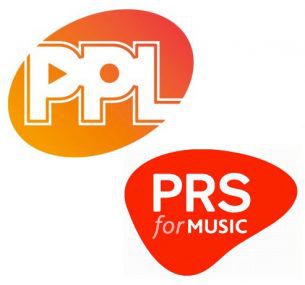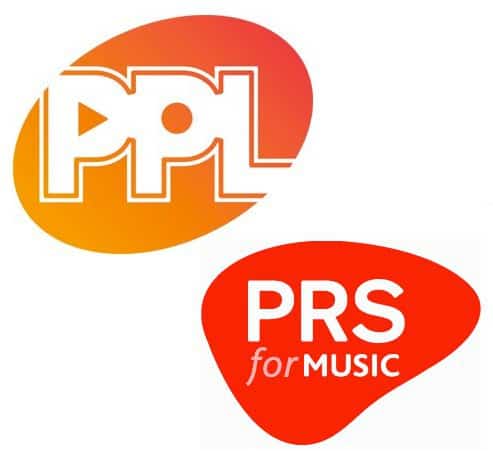 Commercial DJs will always need to adhere to local laws regarding broadcasting of music for profit. So if you're a professional DJ then you'll need something like the ProDub licence from PRS. If you're not familiar with this then its important you educate yourself as it could wreck your business without it.
This license specifically lets you broadcast digital music that isn't kept in tangible form (like CDs and Vinyl are).
It allows you to digitally copy music from one place to another, which isn't exactly whats happening with streaming services as you're not making backups of tracks on external hard drives, you're playing and deleting data on-the-fly.
This grey area is something that needs to be addressed if streaming services become more popular with DJs. Expect this slight loop-hole to be fixed in the not-too-distant future. So if SoundCloud streaming for your DJ sets is something you're going to use long term it could affect you.
The short answer is no, not with a standard "Soundcloud Unlimited" subscription and its not Soundcloud's fault on this one. In all honesty its likely to be your fault that makes DJ-ing with Soundcloud an unreliable option. And there's an obvious reason for this.
Streaming services require a constant internet connection. The download a chunk of data, play those few seconds of music while downloading the next chunk. As the data is played it also gets deleted.
So you have no offline versions of the songs if things go wrong, no backup if your computer, software, hardware or internet connection go down. We always recommend following our DJ checklist to make sure every gig goes off without a hitch.
So how can you make DJing with Soundcloud reliable?
There's 2 options which may or may not work well for you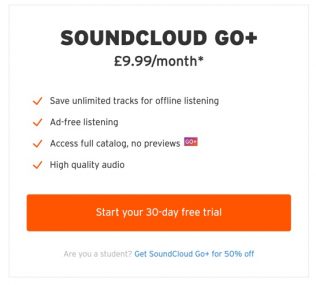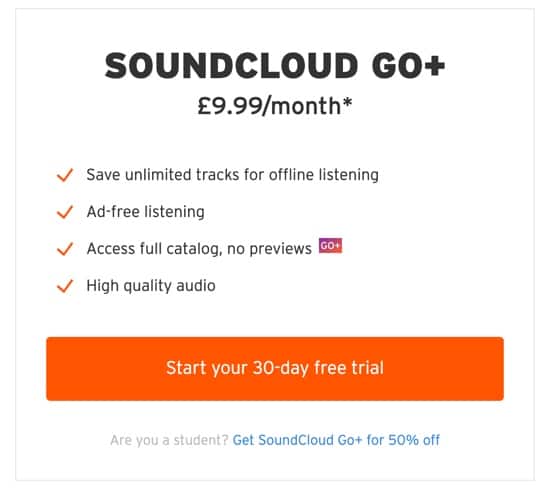 1) Soundcloud Go+
This is Soundcloud's new subscription service specifically for DJs that use software with Soundcloud integration. The biggest benefit here is that you can download tracks and play them offline. Brilliant if you can't rely on an internet connection to stream music!
But there's a huge downside to this. If you're the type of Dj that wants ultimate flexibility to search and grab tunes on the fly to suit your gig then downloading tracks wont work. Since you need the power of searching Soundcloud's 200 million plus songs, rather than selecting just a few and downloading them.
If however you know exactly what 20 or so songs you want for your ultimate DJ set at your next gig, then by all means rely on Soundcloud Go+ as its a perfect fit. You can sign up for it here.
2) Backup internet connections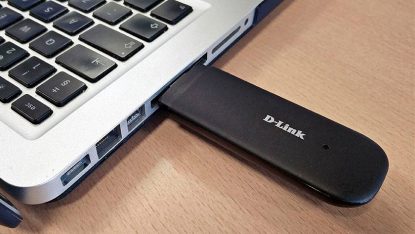 To keep your internet connection constant you'll need backup connections via mobile phone services or redundant wifi connections. Both pose their own problems with low signal inside venues and many other devices sharing the same wifi, leading to potential outages without a moment's notice!
At least if you have multiple connection options you can quickly jump from one to the other. But it will unlikely ever be seamless, leading to music potentially stopping and destroying your party atmosphere.
You'll need a mobile internet dongle or adapter plugged in to your laptop with its very own mobile broadband account with your provider. Also plenty of data available in your tariff as you don't want to be running out half way through a gig!
Even with this option getting a good quality mobile signal that isn't swamped by the hundreds of guests with mobile phones dancing nearby can still be an issue.
If on the other hand you're DJ-ing from home and live streaming to Mixcloud or Facebook Live then you'll already be relying on an internet connection to broadcast your show, so relying on it for streaming from Soundcloud to your DJ hardware is of equal importance.
At the end of the day its a risk that only you can decide whether or not to take.
Its clear to see that more and more DJ hardware manufacturers are partnering with Soundcloud to offer this amazing streaming service to DJs. With millions of tracks at your disposal its clear to see how it can benefit both DJs and artists, and of course Soundcloud themselves by selling more premium subscription services.
Bad for mobile DJs
But the streaming service and your hardware are likely to be the two most robust links in the chain that makes playing music possible. The potential loss of audio quality, the unknown of wifi connection resilience and potential for sudden stops in music are enough to send shivers down our spines!
For those reasons its just not something we can recommend for commercial DJ use, especially in a nightclub or important event setting. The chances of it ruining your gig are high.
Good for the specific set list DJs
If you know exactly what tracks you want to play and can download them in high quality audio, then Soundcloud may be a great fit. Just remember some of your DJ gear's features may be disable if you do in order to meet the legal requirement for using Soundcloud commercially.
Having said that, if you're looking for a way to really expand your musical library for home DJ use and live streaming then its actually a pretty good fit. You're already relying on an internet connection and audio quality isn't quite as important. So for this use we can recommend Soundcloud for DJs.
Unlike locally stored downloads, or CDs or Vinyl, streaming services like Soundcloud come with their own risks and potential drawbacks that you will need to educate yourself on, understand your usage scenarios and think hard about whether this suits you.
There are plenty of other ways to improve your DJ skills, check out these articles.