DJ Top Tips was created by DJ Tip Top AKA Matt Preston.
An English born DJ, producer, writer, blogger, internet entrepreneur and traveller, among many other talents, careers and life experiences.
His skillset made it possible to produce this site, bringing you the very best DJ articles, mixing tutorials and Dj-ing advice on all aspects of the industry.
Lets find out more!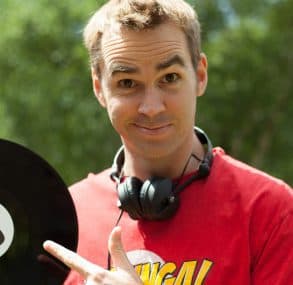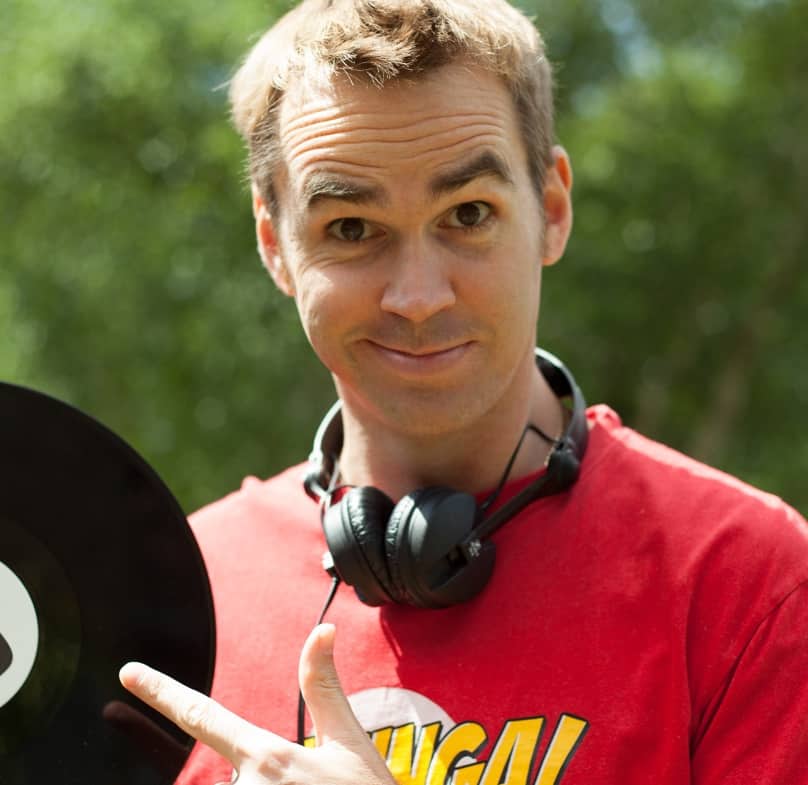 Born in 1978 Matt was born in Oxford and grew up in Berkshire, England.
He has since travelled the world, living in Australia, New Zealand, Malaysia, Thailand and Singapore while visiting many other countries, getting married in Hawaii and making friends all over the world.
He's also had the unique opportunity of DJ-ing in some exotic places, some weird and wonderful places and some down-right dodgy ones too. Giving him expert knowledge and experience to draw from when creating the tutorials for DJ Top Tips.
Growing up the 80's I had a keen ear for dance beats. My parents would often play music at home and in the car which gave me an early appreciation for the structure of music.
Learning the play the trumpet at school taught me how to read music and being mesmerised by discos both at school and in the local town venue cemented a love for the spectacle of DJ-ing.
I was hooked.
Dance music has always been in my veins. I believe we all have a natural tempo that moves us emotionally. A particular rhythm that speaks to us on a molecular level.
Ever since I heard 4 beat music in the late 80s I just could get enough. My first ever vinyl purchases were dance music and 99% of my vinyl collection from the 90's and 00's is dance classics.
As I entered my teenage years I discovered the rave scene in the United Kingdom just as it was flourishing.
A huge 25,000 capacity rave taking place just a few miles from my house one New Years Eve brought the underground dance music scene too my door-step.
I collected flyers for every event in the UK and soon started attending massive warehouse raves where DJs were like gods. Lasers and light shows filled the room while thousands of happy ravers worshiped the DJ on the stage.
The fact that people could show such love and appreciation for someone DJ-ing captivated me.
I owned my first mixer at 14 and bought turntables with my first paycheque at 16. I spent all money money on raves and vinyl, music became my life.
Over the years I've remixed dance tracks for DJs, creating exclusive sounds for their sets as well as my own. I've created a few of my own tunes and engineered some classic memorable mashups. Having an appreciation for the construction of dance music has really helped me refine my DJ-ing skills.
Taking live remixing and creative mix techniques to a new level. It's also helped me make my sets more unique and understand the soundscapes that work best together.
Production examples
Here's a couple of fun examples of production from recent years. Under the guise of my producer brand "Expression".
Something a little different from the archives. You can't beat a memorable sound bite and some interesting electronic sounds. A fat bassline and all manner of quirky soundscapes.

Challenged to produce a Ibiza sunset track with a simple vocal sample. Here's what I came up with. A hauntingly beautiful piano in a key not many house tracks make use of. They really should!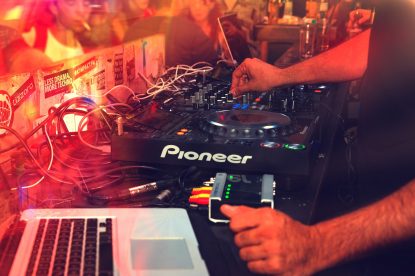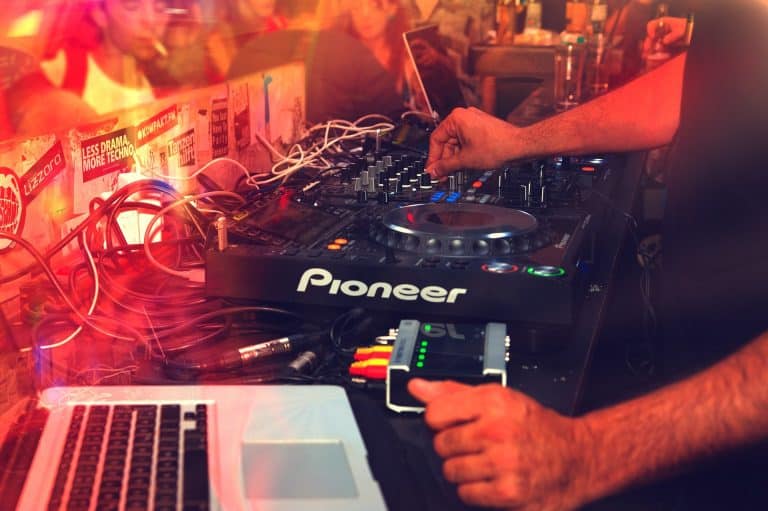 My commercial DJ-ing history is wide and varied. Starting back when I was 16 (and looking 18+) I was lucky enough to play numerous bars and clubs. Experience as a mobile DJ as well as residences in local nightclubs spanning multiple years.
My love for travel took me and my DJ-ing skills across the world, visiting much of South East Asia, Australia, America and Europe.
Highlights include living in Sydney, Experiencing the expat life in Singapore, Malaysia and Thailand, getting married in Hawaii and touring Europe from East to West.
My love for music took me to the party city of Brighton where I was based for 10 years. A city renowned for its nightlife, its many clubs, bars and restaurants as well as some fantastic dance music labels including Southern Fried Records, a particular favourite of mine.
As DJ-ing turned digital I've kept up to date with the latest technologies, both hardware and software. My music collection may be digital these days but my beat-matching skills are still as important as they were 20 years ago. I've had the opportunity to mix with vinyl, CDs and now fully digital DJing with a laptop. This has helped to broaden my skillset and work in any circumstances. And DJ-ing can often through up the weirdest of late night situations.
Over the last 10 years DJ-ing has changed immensely, now seen as a gateway to super-stardom and a pass-time of celebrities wanting to add a little "cool" to their brand. Most of them don't have a clue how to DJ, how to read the crowd, build a set, mix seamlessly and creatively with advanced DJ-ing techniques. They miss the one fundamental aspect of DJ-ing which compels the greatest of us.
I DJ for the love of it. When I create that perfect mix and get lost in the music, nothing else matters
That feeling never leaves you, if you've ever been to see a world class DJ perform you'll know the feeling too. It's the one that connects the DJ to the audience and creates one memorable night never to be forgotten.
That's what real DJ-ing is all about.
I've had the pleasure of working with plenty of DJ equipment over the years. Here's my favourites in order of most recent
Traktor Kontrol S4 Mark 3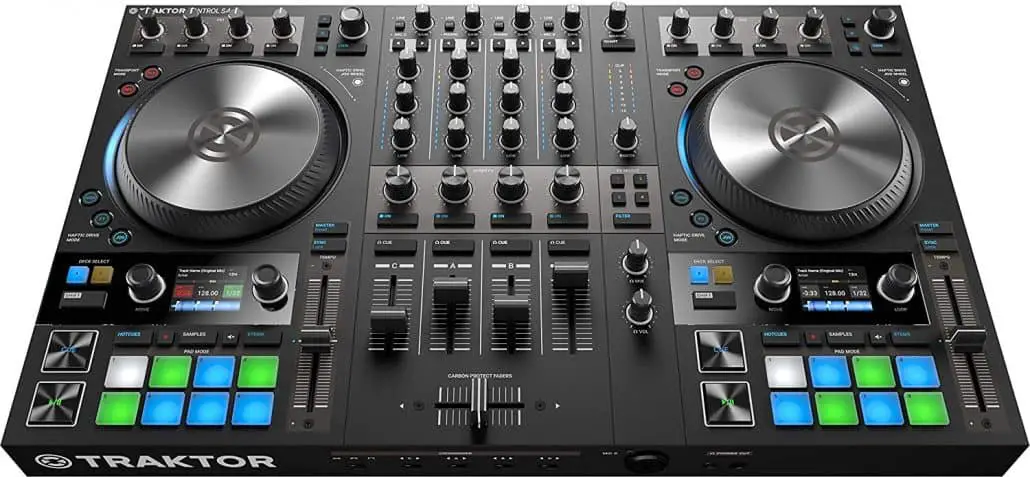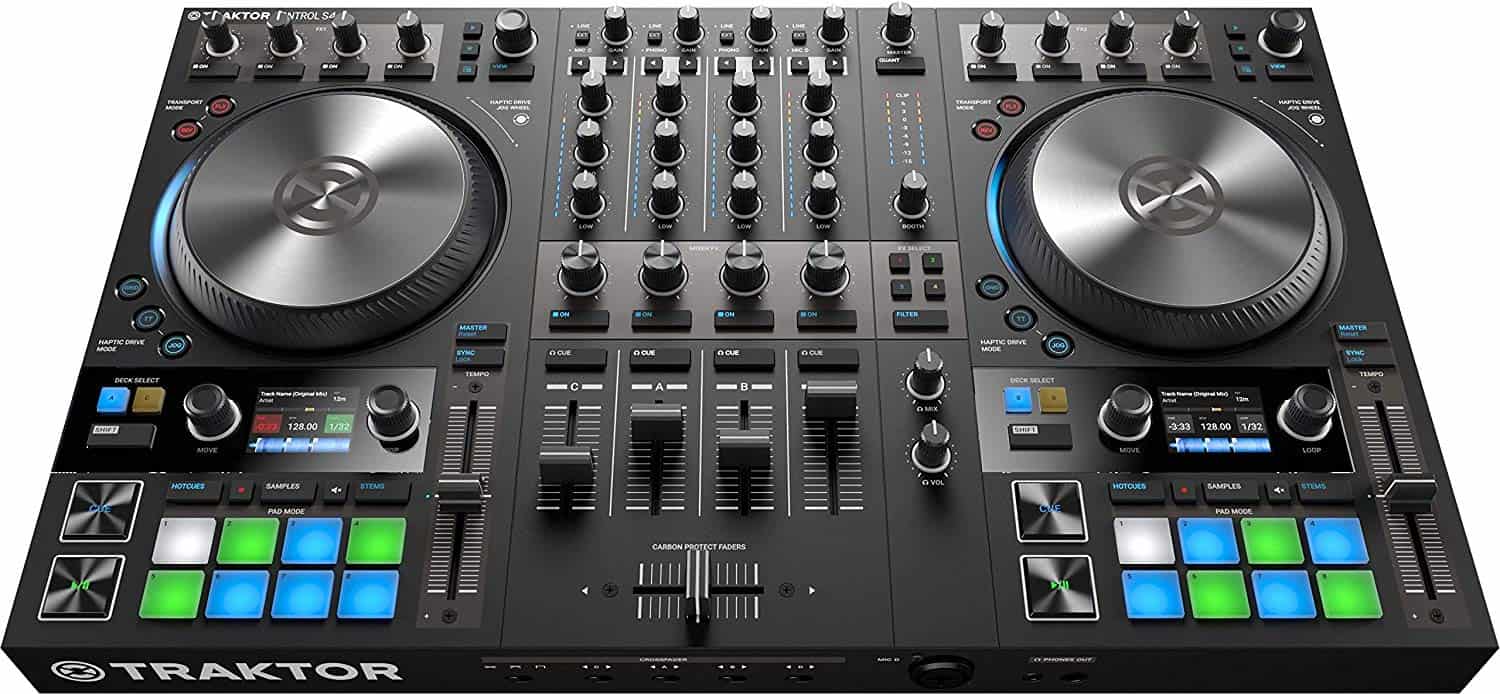 An absolute bad boy when it comes to create DJ-ing and without doubt the best looking DJ controller on the market. Its been a while coming but this DJ controller is hands down the best I've ever used.
It exquisitely bridges the gap between tactile vinyl DJ skills and the digital world with its haptic feedback on 2 large jog wheels.
There are other controllers with more features, more buttons and dials and gimmicks, but in almost every case they add to the confusion and intensity when DJ-ing. They're badly laid out and often badly colour coded.
The S4 Mk 3 has everything in just the right place. Nicely spaced out controls that you can quickly grab and work with even in the darkest of nightclubs.
Its build quality is great too, its just the most intuitive controller I've ever worked with. For the latest offer price on Amazon go here.
Traktor Kontrol Z1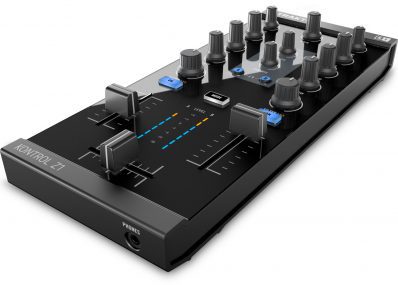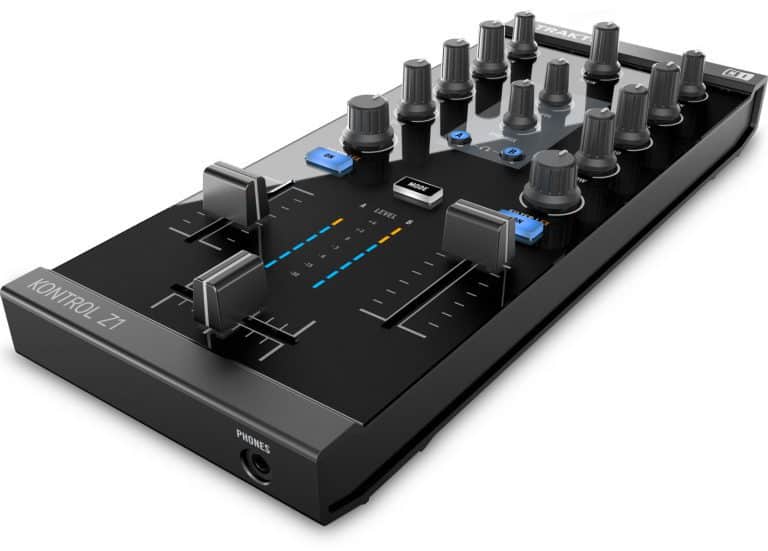 A quick honourable mention to a little controller that has done me proud as a backup over the years. Its high quality sound card and quick easy controls are the absolute perfect option when all else fails.
Everyone should carry a backup and this little baby is perfect for that.
While it spends most of its life in my kit bag I know its ready and waiting and works faultlessly. If there's ever a mixer problem at a club, festival or bar, this little gem has saved the day.
Super portable, super simple, a perfect backup when things go wrong. For more information and prices check it out here.
Pioneer CDJ series controllers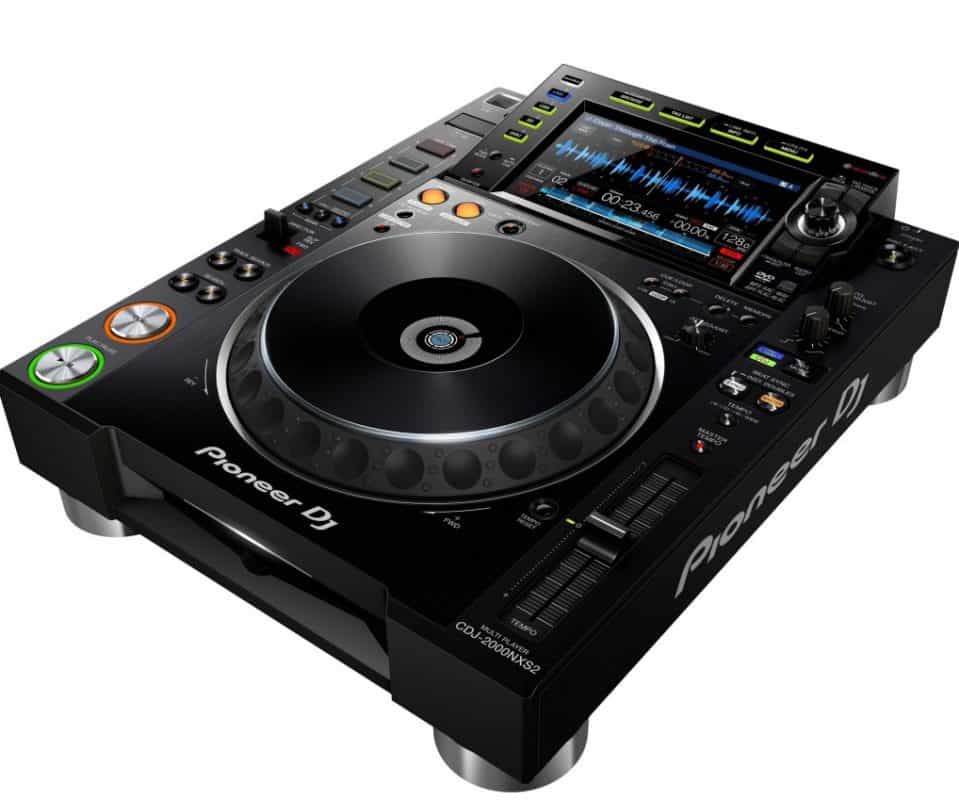 Still considered one of the most powerful and versatile pieces of DJ hardware of the 21st century.
Its reputation over the years made it the go-to piece of DJ kit for any nightclub DJ booth.
If you ever DJ-ed in a club in the last 20 years chances are it was on Pioneer CDJs.
The latest hardware from Pioneer is industry and shows no sign of quality reduction.
If you ever become a pro DJ you'll have the pleasure of working with CDJs at some point I'm sure.
Denon DJ series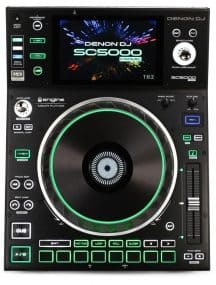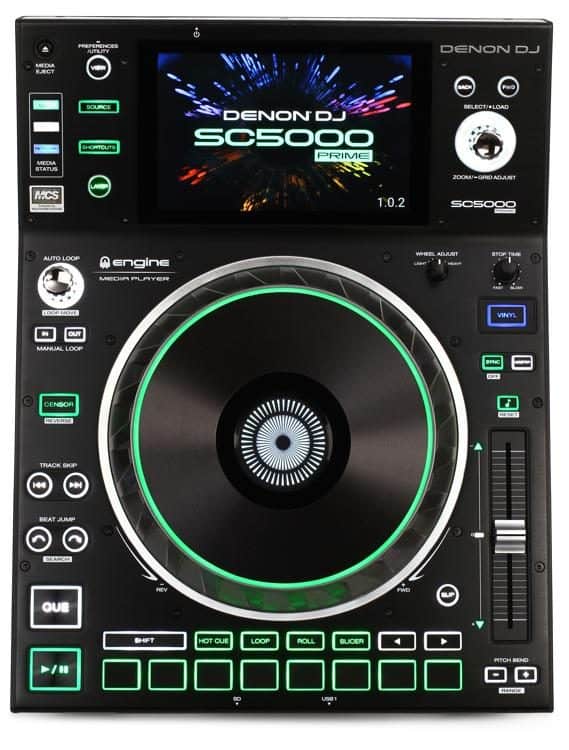 Growing up and DJ-ing in the 90s, Denon ruled the DJ-ing world. It was the industry standard of CD DJ controllers. With 2 CD drives built in to one unit and a digital to audio decoder that nobody could touch.
Instant play was a feature imitators could never master. DJ-ing on Denon's was a dream. It was nothing like DJ-ing vinyl so was a whole new skill to learn. Nudging a track on to beat match was now the realm of buttons instead of turntables.
But boy was it awesome to use.
DJ hardware often opens the door to creativity, with every piece of kit offering something different, maybe not in features but sometimes layout and execution are enough to spark some new original approach to DJ-ing.
This is what gave Denon the edge and its one they've been refining over the past 2 decades. Their latest controllers are absolute beasts and are still industry quality, even if Pioneer have beaten them at their own game. If you ever find yourself in a DJ booth with a set of Denons you're in safe hands. Check out the formidable Denon SC5000 here.
Technics SL1210 Mk2
It would be criminal of me not to mention the most iconic piece of DJ hardware ever created. The brand that kicked it all off in the late 70s and still the one piece of DJ hardware everyone talks about.
If I had to choose one DJ item to be buried with when I die, it would be my 1210s. Nothing says "DJ" more than these beasts.

Direct drive turntables with incredible quality pickup, the Technics turntables are hands down the most resilient and high quality piece of DJ hardware you'll ever have the pleasure of mastering. And they do need mastering whatever your DJ background.
If you end your career having never played with 1210's then I feel sorry for you as you have truly missed out!
SL's work in the harshest of conditions. I once saw a good pint of (what I presumed was) beer being poured out of a 1210 in a nightclub when the DJ booth was being moved.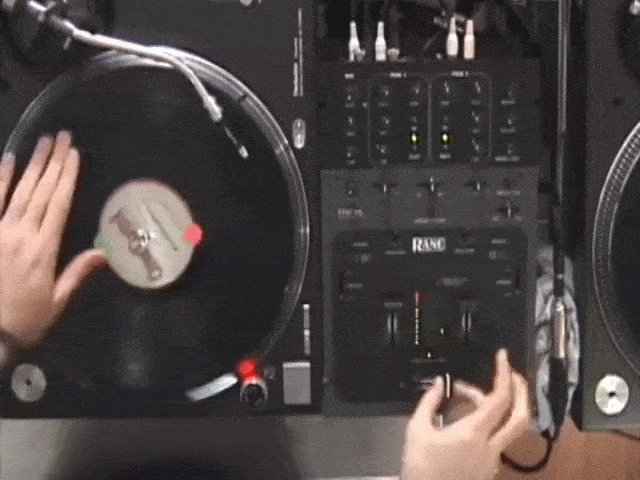 The turntable never stopped working and carried on working just fine for years after. There's just something so beautiful about watching your record spin on a technics turntable as you DJ to a crowd of adoring ravers.
Thanks to timecode records you can still DJ with 1210s to this day with the latest DJ software. Some of the worlds greatest DJs still use technics and while many other high quality brands have come along over the years like Vestax, there can only ever be one truly iconic piece of DJ hardware and the SL 1210 Mk2 my friends, is it.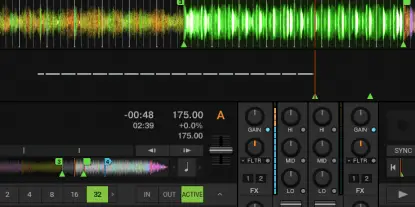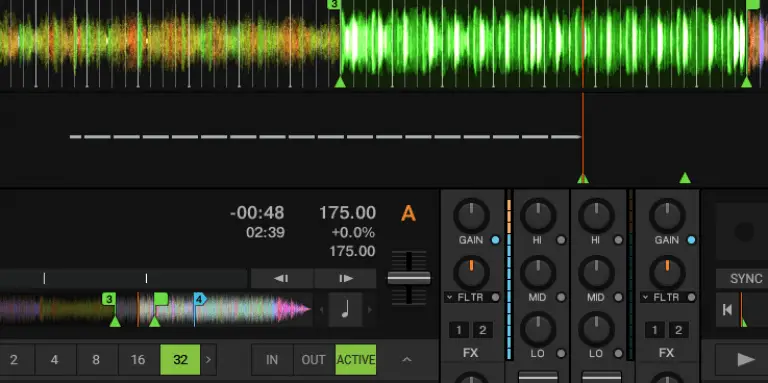 DJing in this modern world would be nothing without software. Much of the heavy lifting is now done digitally and there's plenty of options to choose from. but for me there's one that stands out as a creative tool I can really master.
Traktor Pro 3 is the latest incarnation of software from Native Instruments which works seamlessly with their Kontrol hardware like the S4 and S8.
Its as intuitive as their hardware and when you marry the two together it absolutely sings. It also works very well with other controllers and in fact any midi controller you'd like to throw at it. I've had the pleasure of working with Traktor for the past decade and can honestly say I look forward to the next 10 years with it.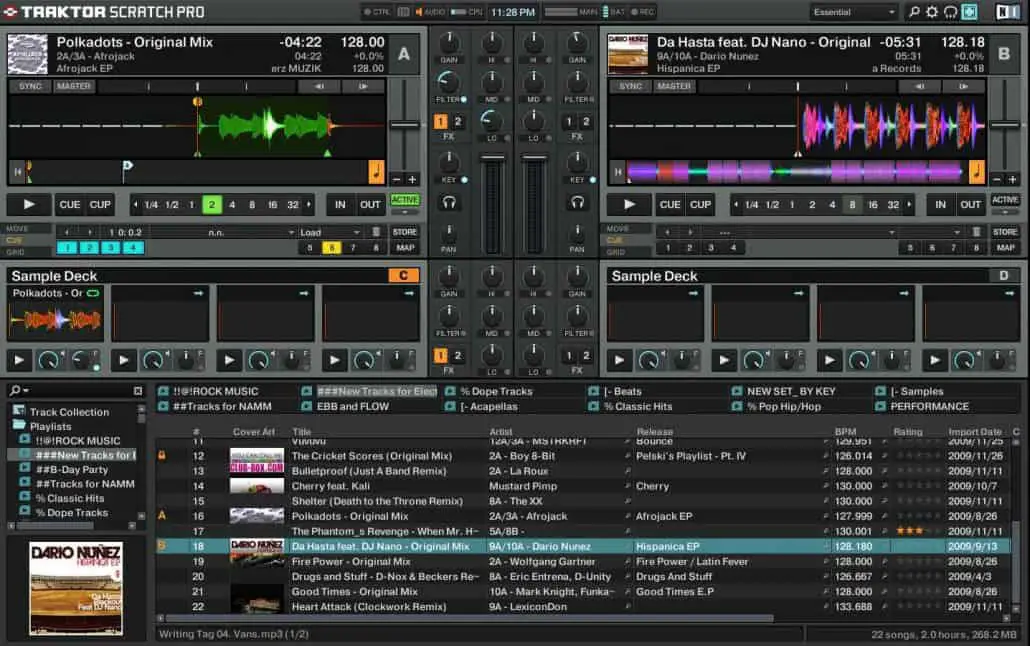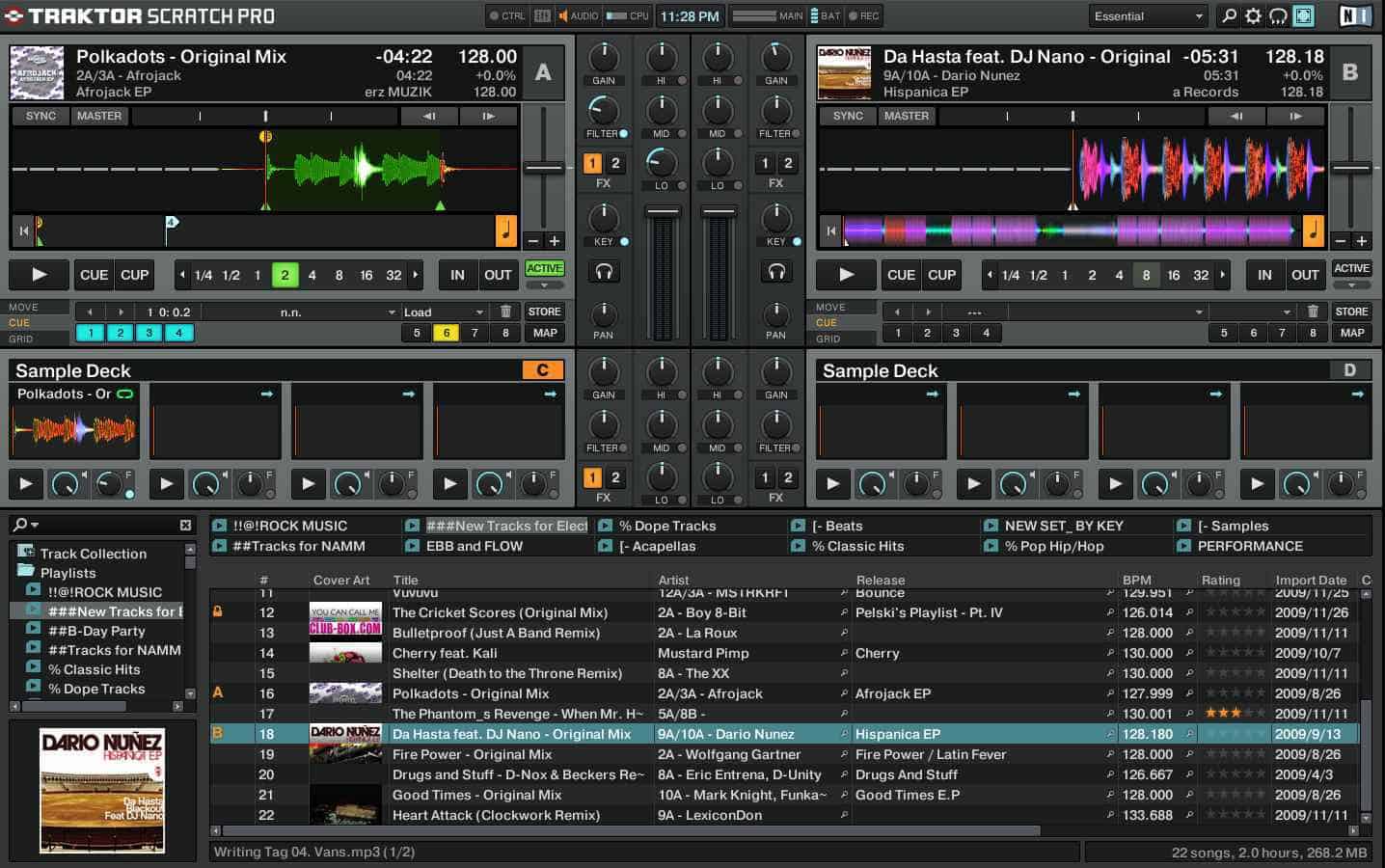 The greatest asset is their approach. Rather than throwing more gimmicks at it with each update, they've refined and fine-tuned its abilities, making it increasingly intuitive which promotes greater creativity.
That is what is important when DJ-ing, your audience don't care for you myriad of bells and whistles available at your fingertips.
They want to hear the expertise in YOU not your software and Traktor Pro 3 does that the best for me.
Feel the music, live for the mix, consume the energy of the crowd
Getting paid, being adored by the crowd, all of those things are not important, they are secondary bonuses to the true meaning of DJ-ing. If you're not loving the music you're playing you'll never be a truly great DJ. Love what you do. DJ-ing is a way of life.
If you'd like to get in touch regarding this website or booking Matt for a DJ set use the contact form below or email [email protected]