How to DJ with APple Music
How to use Apple Music for DJing
Loving Apple Music and want to use it to turn your hand at DJing? We don't blame you, which is why we've put together everything you need to know about DJing with one of the fastest growing streaming platforms out there.
We'll cover everything from compatible hardware and what DJ apps work with Apple Music, to the legal implications you need to know about.
We'll also go in depth so you can get a feel for just how reliable it's going to be before you decide to sign up. Then you'll have everything you need to add Apple Music to a DJ setup.
Now that we've covered the intro, let's get started on the interesting stuff.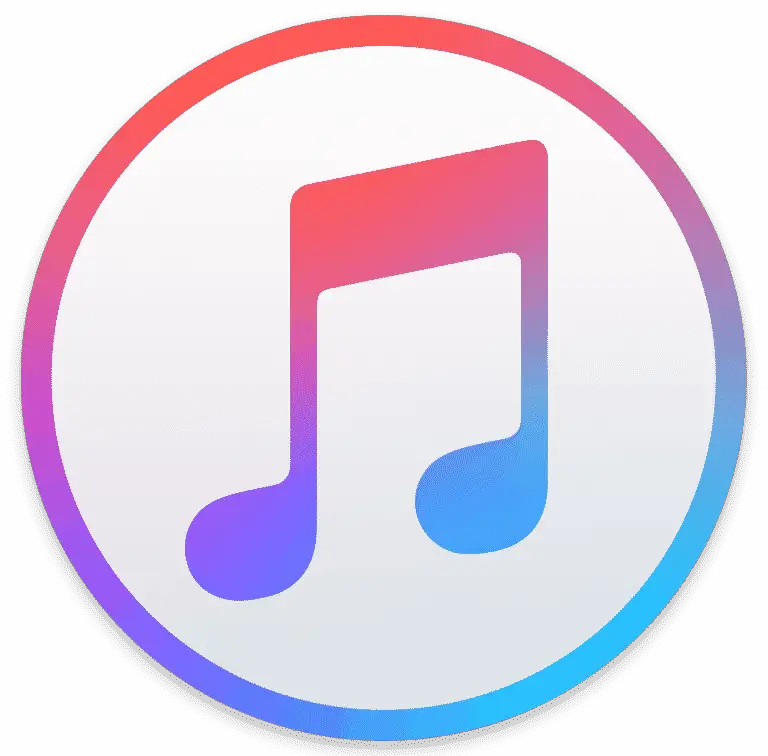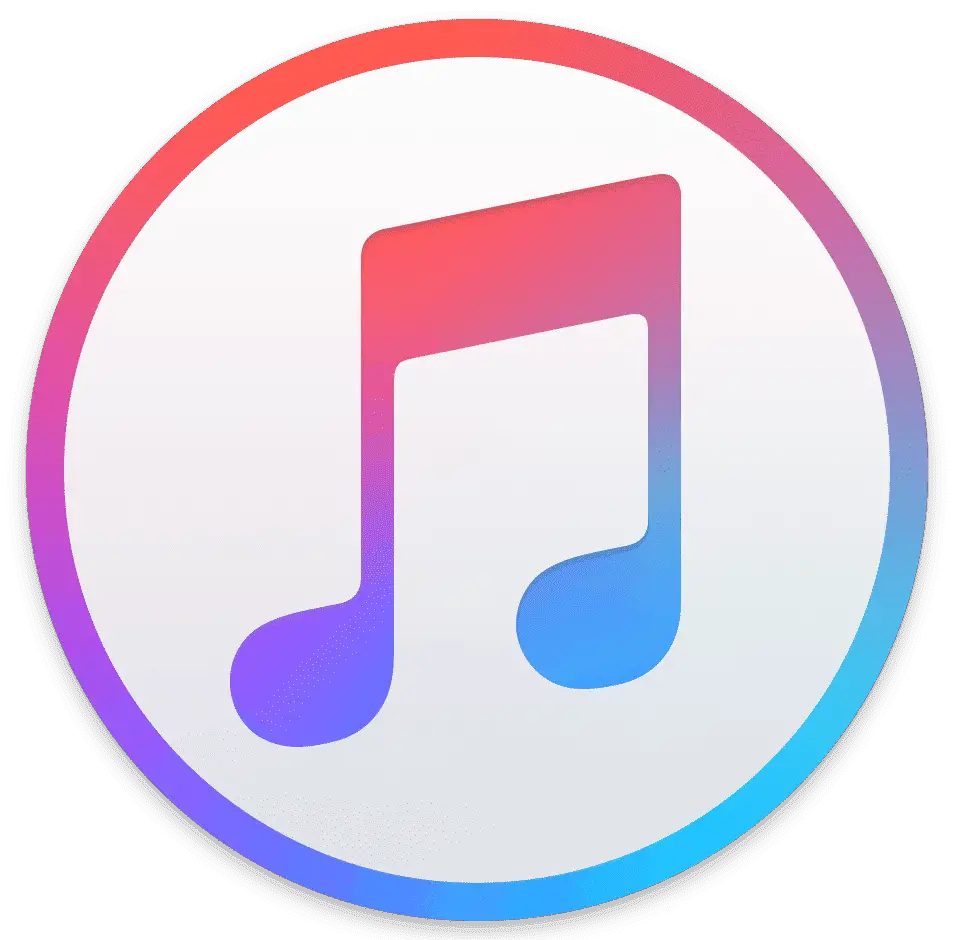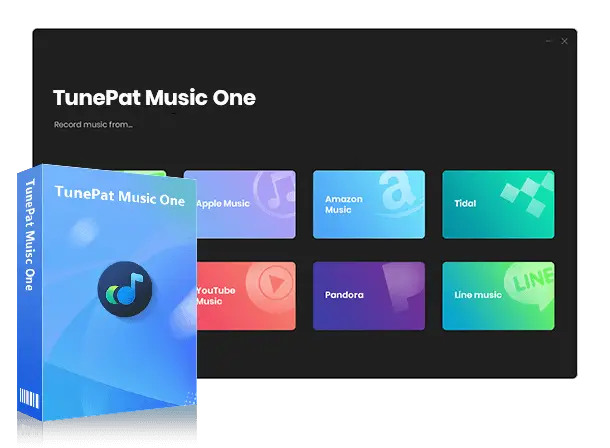 I want to start off by giving you a quick solution that might be just what you're looking for, then we'll look t what DJ software and Hardware works with Apple Music too.
The quick answer to the question "Can you DJ with Apple Music?" is that support for this is patchy at best. So the most reliable way to DJ with Apple music is to download the tracks to your computer using 3rd party software like Tunespat Apple Music Converter
.
It allows you to download and convert any Apple Music track as long as you have an Apple Music subscription and either a Windows or Mac computer.
We'll look at this software in more details in later chapter but for now if you want to download a free trial of Tunespat Apple Music Converter here and if it works for you grab yourself either a monthly or lifetime subscription.
While it's downloading and installing read more about DJing with Apple Music.
If you want to know what DJ apps work with Apple Music, you've certainly come to the right place.
There's a whole host of different options out there, but we're going to focus on two main approaches and the software that you need to make DJing with Apple Music possible. Access to Apple music libraries and downloading Apple Music tracks.
Algoriddim djay

One of the biggest names in modern DJ software, Algoriddim was the first to support Spotify music streaming in their DJ software and the first to create the amazing AI driven "Neural Mix" feature that can isolate drums, melodies and vocals from any track, in real time!
They are also support the widest range of music streaming services with big players like Tidal, SoundCloud and Beatport all integrated right in to their apps for Windows, Mac, iPad and iPhone.
You'll be glad to hear support for Apple Music is in there too but its not quite as perfect as it sounds. The Apple music support in the djay software is more akin to the iTunes style library you used to have. If you ever ripped any CDs or downloaded any songs from various sources in to your iTunes library then they will appear, DRM free and ready to play.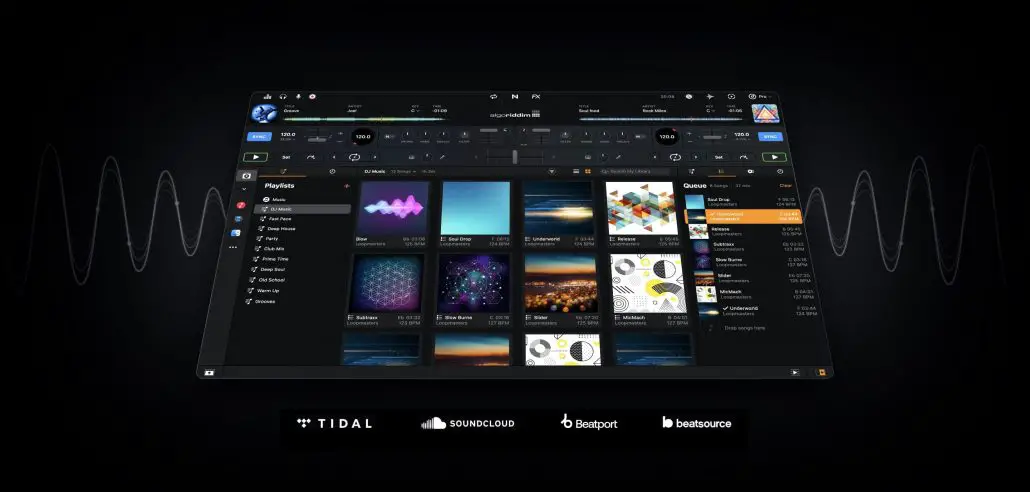 But when it comes to streaming songs from Apple Music, things get complicated.
Algoriddim's djay Pro software can play SOME Apple Music songs only if they are downloaded to your device first.
This involves you going to the Apple Music app and selecting to download the tracks you want. This takes a moment to download the entire song and add it to your offline library.
Then if you visit the djay app and navigate to the Apple Music section you might see the song there and can load it in to a deck.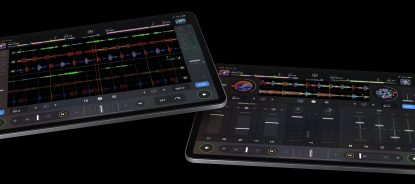 I say "might" because this doesn't work for every track. Try downloading an entire album and you might see that some songs appear in the djay library for Apple Music, while others don't. Some may appear but cannot load.
This is all down to the "Digital Rights Management" or DRM code built in to every track. These rights can prohibit playback by 3rd party software like Algoriddim's djay, so the software either filters them out of the list or is just unable to load them.
So DJing with Apple Music in djay pro is very hit and miss with a clunky method of trial and error to find tracks that play. Not a great way to go DJing!
On the plus side if you have large iTunes library filled with playlists and tracks you don't want to move elsewhere, Algoriddim's djay pro software is the answer.
MegaSeg
Now on its 6th incarnation. MegaSeg is a DJ-ing product from Fidelity Media which takes a different approach to DJ software than its competitors. Thanks to this they've found a clever workaround of Apple's Digital Rights Management (DRM) which does work, kind of.
Rather than importing tracks from Apple Music the software can control the iTunes app on your Apple Mac, with play, pause, cue and a few other features enabled. Its true to say that MegaSeg does a much better job of playing imported music that isn't part of Apple Music, where it can create loops, pitch bend and key lock.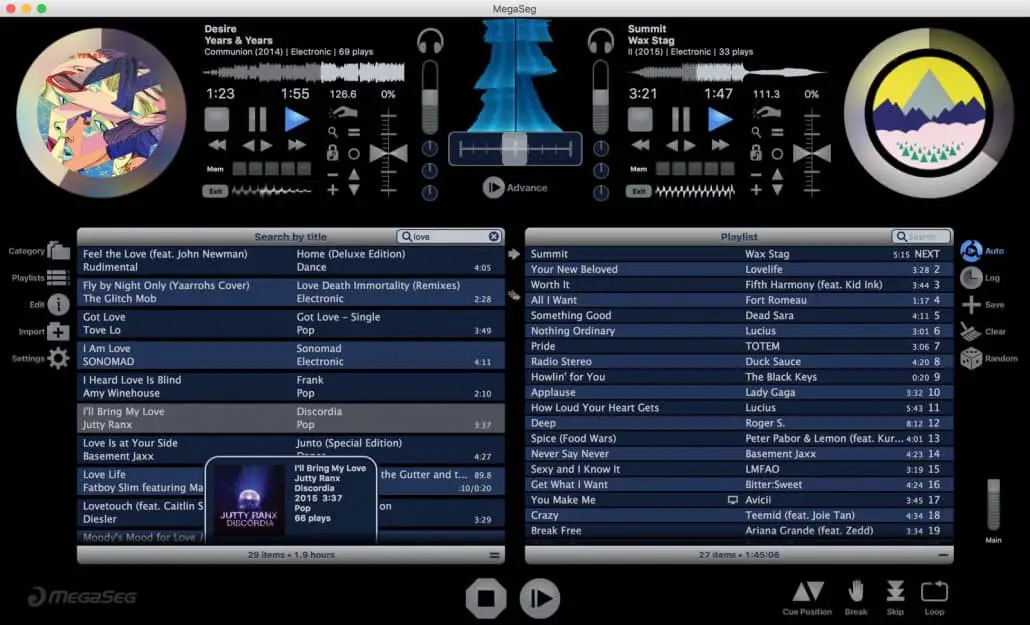 The caveat here is that MegaSeg can only play downloaded Apple Music. So it can't stream directly from source. you'd need to prepare your DJ sets well in advance, downloading all the tracks you wanted to your laptop via iTunes and then selecting them within MegaSeg to play them. Its convoluted but does at least work.
You also can't play 2 apple music tracks and transition between them, because only one deck can control the one track playing through your iTunes software. The other track will need to be from your standard music library outside of iTunes.
Apple are hot on DRM so whether this solution will work forever remains to be seen but for now MegaSeg does a pretty decent job of giving you full access to every Apple Music track you've downloaded. You can check out MegaSeg Pro here.
NoteBurner DRM Audio Converter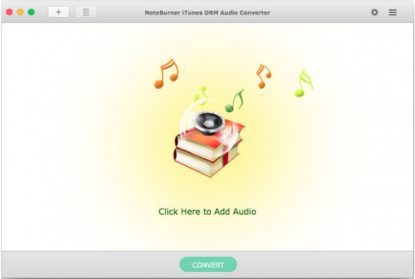 Now technically this isn't DJ software but it is another method of using Apple Music with your existing DJ software so worth a mention. NoteBurner does the same as MegaSeg in that it controls iTunes to circumvent the DRM restrictions, converting the output from iTunes to a save-able file format such as MP3.
Its effortless to use and can batch convert entire collections without any user input which makes the task of getting all your music ready that little bit easier.
You can download a free trial version of Noteburner for Windows and Mac. Its very easy add Apple Music to so well worth trialing.
As the software is playing each track to convert it the actual conversion process can take some time! On a large collection we're talking many hours or days so its definitely not something you'd want to do on-the-fly while at a venue, mid gig! It'll take up some processing power which your DJ software and controller will probably need.
As with MegaSeg you'll need to download your tracks first before converting and DJing with Apple Music so its not a seamless DJ streaming music experience. But never-the-less it is one approach.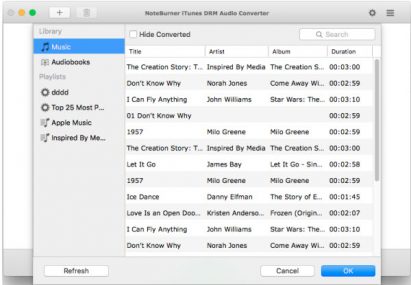 It's very important to note that this approach is most definitely not supported by Apple's terms of service. You are essentially ripping copyrighted music from a streaming source which would invalidate your user agreement with Apple and not be covered by any digital music permit either.
Because of this I cannot recommend this method but as this is a page about how you can DJ with Apple Music it was at least worth mentioning.
Whether you choose to DJ this way is up to you. Check out NoteBurner DRM Audio Converter here.
Does Serato work with Apple Music?
If you're using Serato to DJ with then I'm afraid Apple Music cannot be used as your DJ library. There are numerous technical and legal implications to Apple Music and its use outside of Apple's ecosystem, something that some software packages have been able to circumvent.

Serato DJ software currently has no plans to do the same so you'll need to change DJ apps and try one of the software packages above.
Using the legally dubious method of ripping audio from Apple Music does however mean you can use those audio files on any music playing software. So yes you can technically DJ with Apple music on Serato, but its convoluted and unreliable for a professional DJ.
Whether Serato will work with Apple Music in the future? Keep an eye on the Serato Forums for the latest updates.
Can Traktor use Apple Music streaming services?
Traktor Pro 3 currently does not work with Apple Music for the same legal and technical reasons that Serato doesn't.

Apple Music has Apple's own DRM system built in and whilst your own iTunes Library is visible within Traktor, searching and streaming audio from Apple Music is not accessible. In fact if you download tracks from Apple Music to your laptop you still wont be able to play them on Traktor because of the Digital Rights Management system.
The same note applies here for DJ-ing with Traktor and Apple Music. You can rip audio files and play them with Traktor but its not an easy setup and quite frankly if you're serious about DJ-ing as a career you should be serious about paying for your music too.
For the latest updates on Traktor and Apple Music join the Traktor Forum here.
The hardware side of things can get a little tricky with Apple Music in ways that you're unlikely to encounter if you try DJing with Spotify.
Apple are well known for their strict DRM policies. With this in mind, we thought it best to focus on hardware that we know to be compatible with one of the above software approaches, rather than making the promise that everything we're about to write about will always work with your Apple Music subscription.
So let's take a look at some DJ hardware options that work with Apple Music.
Pioneer DDJ-1000
With its Customisable displays build in to the jog wheel Pioneer's latest DJ controllers are paving the way for modern robust and reliable DJ hardware. The most important factor here when DJing with Apple Music is versatility in support. The Pioneer DDJ1000 can be mapped to any midi controls on a laptop giving you full professional control of every feature.
Its price point reflects its features and you wont be let down on that front. Plenty of professional options and everything in just the right place. With both decks and mixer built in to one this covers everything you'll need and Pioneer's Rekordbox software will handle the rest. You just need to import your downloaded (and ripped) music and import it ready for use on these immensely popular turntables.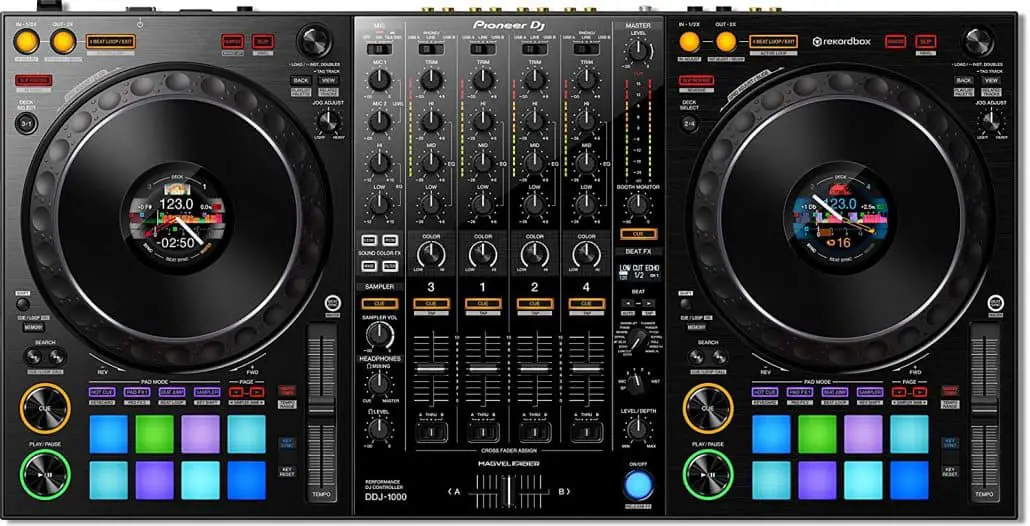 Other features include 16 colour pads for triggering hot cues, effect, samples and beat jumps. You can easily create new loops on the fly and layer effects during mixdown. DJing controllers don't get much more professional than this, For the latest prices from Amazon go here.
Numark DJ2GO2
If you're looking to use MegaSeg as your DJ software then its wise to use a controller that is sure to work with it. the Numark DJ2GO2 has been verified as MegaSeg friendly by the software producers themselves.
Its a simple budget controller that works seamlessly with a lot of DJ software thanks to its midi over USB setup. Handy for DJing on the go and if you don't need any extra bells and whistles this may just be all you need. Control MegaSeg, Traktor or Serato with this controller and mixer.
It works with Serato out of the box and doesn't take much setup to get working with any other DJ software that supports midi controllers too.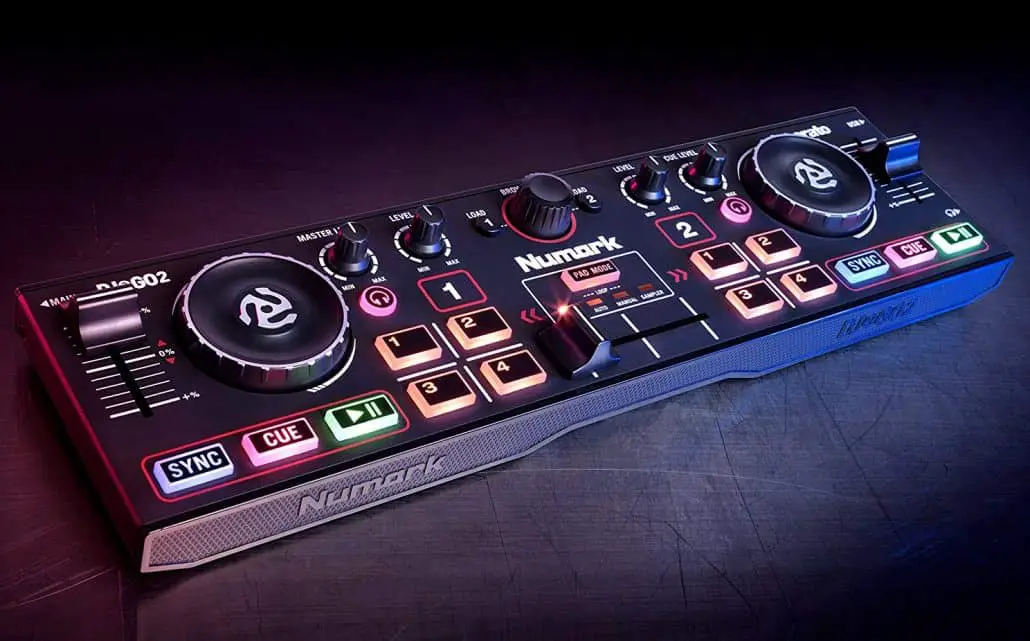 The surprising thing with the DJ2GO2 is that it has a build in audio interface so your master audio out goes right through the unit. No need to use your laptop's sound card or an extra sound card. Don't expect pro quality audio as at this price you're getting what you pay for.
On the plus side it'll fit in any bag, is powered directly by your laptop and makes DJing on a budget a reality. Check out the latests prices for the DJ2Go2 here.
Denon DJ MC4000
Meet the daddy of DJ controllers. Denon are the master when it comes to hard-wearing, feature rich and professional quality DJ equipment. The DJ MC 4000 has a new design making it the most intuitive controller out there.
Compatible with many DJ software packages so your Apple Music collection will be accessible one way or another whether its by ripping to Serato or controlling Megaseg via midi.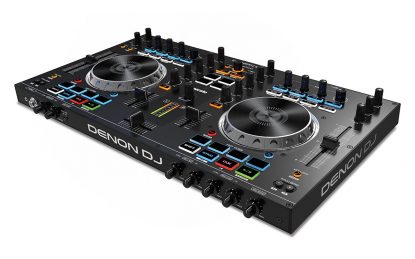 The robustness of the unit goes above and beyond the competition and builds upon Denon's many years as an industry leading DJ equipment manufacturer. You'll find most pro DJs talk highly of Denon hardware and once you get your hands on the DJMC4000 you'll see why.
For the latest prices on Amazon take a look here.
Hopefully this gives you an idea of the types of hardware you can get for your money, whilst also highlighting the need to stay up to date with the latest DRM policies Apple are employing. If you do that before you buy, then you should be able to ensure you end up with a functional setup you never want to stop playing with.
As there is currently no DJ software that integrates with Apple Music there is only one real way of getting tracks from Apple's music library in to your own DJ software library. The use of third-party apps like Tunespat Apple Music Converter are your best option.
The software can access your local Apple Music library and convert any track, protected or not, in to a new audio file with no digital rights management.
This means you can then import the tracks in to your DJ software's music library and use in your DJ sets completely offline.
Download the Tunespat Apple Music Audio Converter app and load it on your desktop. You'll also need an Apple Music subscription to be able to access their music and download the digital rights protected files.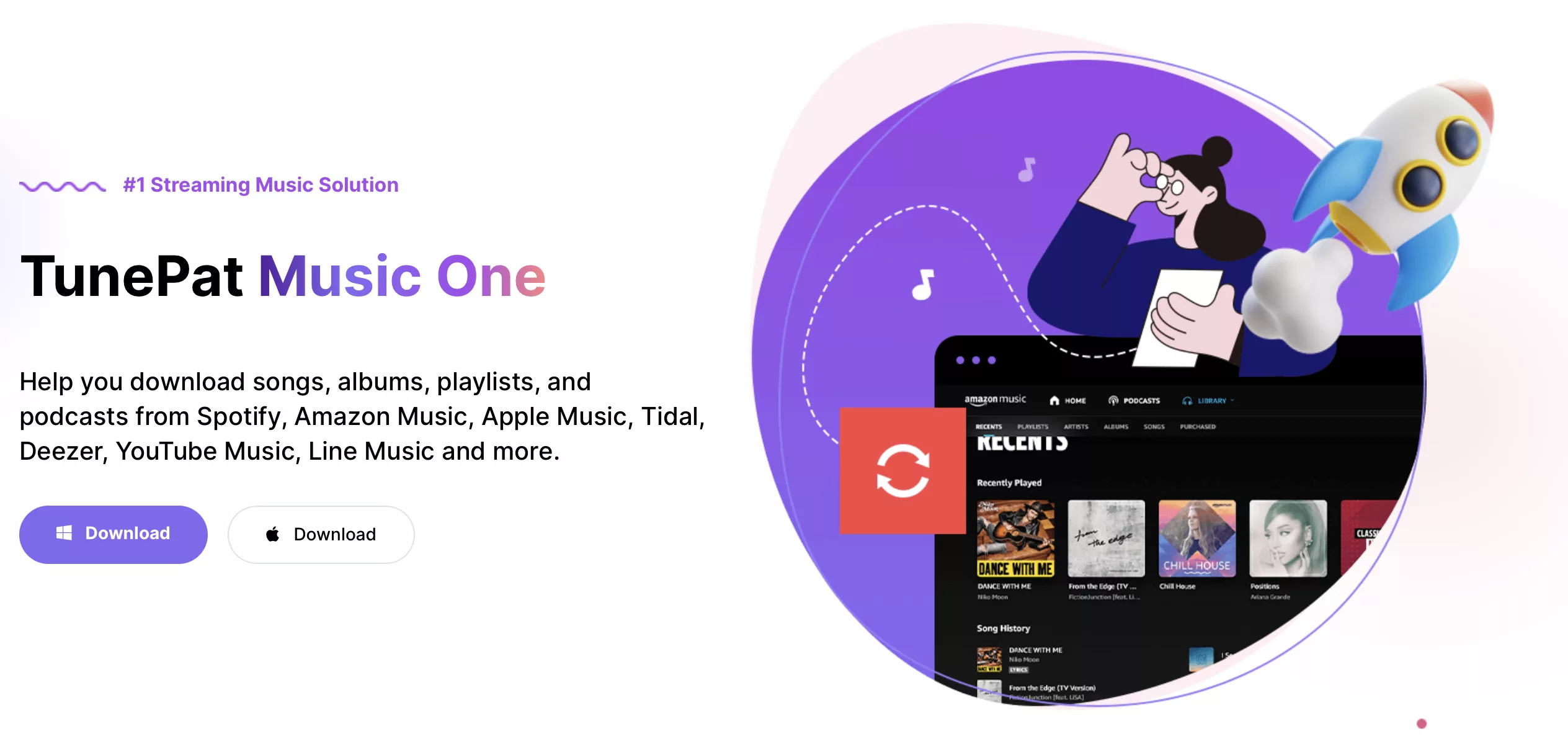 Tunespat Apple Music Converter also allows you to choose which music file format you want for best playback results on your setup. You can choose between MP3, AAC, M4A, FLAC and WAV although keep in mind that converting a compressed download from Apple Music to a lossless format like FLAC wont improve the audio quality.
I'd recommend upgrading the default music format and bitrate to the highest settings as Apple music tracks are usually 320kbps AAC files, anything less would downgrade the music quality.
Now that you have the songs downloaded and converted you can easily import them straight in to your DJ app of choice. the files will work in any DJ software as they are now unprotected audio files.
You can get a free trial of the software here
 and test a few tracks before getting either a 1 month licence for around $15 and a life-time licence for $99.
It must be noted that  you are still downloading copyrighted music that is against Apple's terms of service, so for legal reasons I don't recommend this approach for professional DJs. You can try other legal routes with streaming services like Tidal and Soundcloud that allow direct integration in to DJ software. Either way I advise you to make up your own mind. You can view all of Tunepat's features here.
There's often a whole host of legal debating that goes on online when you broach this topic, so we thought we would tackle it once and for all.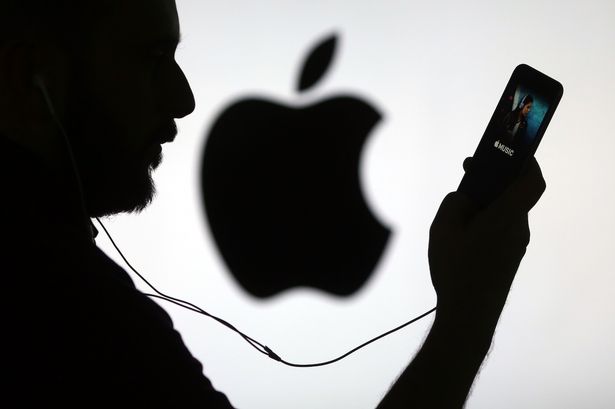 First and foremost, you can listen to Apple Music in your own home and DJ using it in your own home, this much we do know for certain.
Secondly, you're certainly not allowed to start ripping tracks from it, uploading them for sale, or burning them onto CDs you want to sell for your own gain.
This breaks Apple's terms and conditions as well as copyright laws (depending on the country you live in).
Again, we can be almost certain that Apple are not going to look favourably on us if we start doing this, not to mention the artists whose work we're using unlawfully and without consent.
Things start to get a little tricky when you look into whether a DJ can perform live with Apple Music.
The first thing you need to do is ensure that the venue you're playing at holds the suitable license to allow you to play to a live crowd.
This will vary depending on the state and country you're in so an exhaustive list would be a little tricky to fit in here. It would also be likely to become redundant as soon as one area changes their rules and regulations.
For this reason we suggest contacting the venue directly so that you can get confirmation of their license in writing. At the moment there are different permits for playing music and more importantly streaming music.
The standard licences do not permit streaming music so its unlikely the venue would allow this. Although these things are very hard to police and are generally not in my experience.
Next, you need to consider whether the nature of your performance will blur the lines between DJ-ing at home (fine) and ripping content (not fine). If you're just playing music to a crowd then it's going to be hard for anyone to argue that you're breaching Apple's rules, no matter how convoluted their DRM legalese has become in recent years.
If in doubt, play it safe and stick to what you can prove. That way you'll never have your fledgling new DJ career put on hold due to a frustrating legal technicality. The choice is yours but we would never advise breaking laws or breaching terms and conditions of the software and services you use.
When you come to assess the reliability of Apple Music you also need to factor in which type of device you'll be using to play it. If you opt for any of the hardware above then it's safe to say that you won't be disappointed.
The real sound quality experts reading this will probably point to the fact that the maximum bit-rate of Apple Music is a little lower than that of Spotify.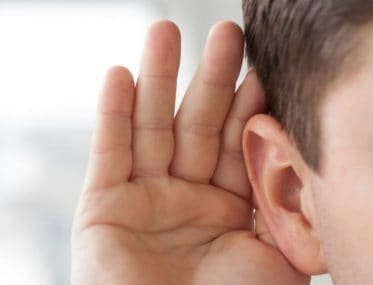 That said, 256 kbps is certainly not a speed you should turn your back on as it will be more than enough for just about anything you'll want to do. The only way Spotify can surpass it is by launching its 'Extreme' setting.
Another thing to consider is any pending updates which could slightly alter the functionality of the platform. Whilst this is something you'll have to deal with when using any streaming platform out there, Apple updates do seem to get a lot more attention than the rest.
But rest assured, this is more due to the size of the brand than it is the impact or negative changes of any given update. In short, people are a lot more invested in the Apple ecosystem than they are other platforms, and so it's just bigger news.
This certainly isn't a reason to shy away from using Apple Music to DJ.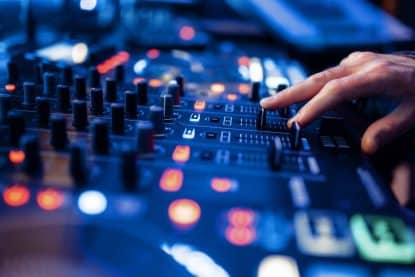 You could also make use of the suggestions and recommendations settings within Apple Music when you're looking to find some new inspiration for your sampling.
This will allow you to explore a wider variety of music than if you were simply left to your own devices, and it can be a great way to get a really fast, and yet still in-depth, musical education.
Just what you need if you're going to be the DJ that's known for getting the crowd excited.
Finally, you need to be aware of the pending migration from iTunes to Apple Music. iTunes has served a whole generation of digital downloaders well, but Apple feel the time has come to move on and push everything through their Apple Music platform, a standalone app on their latest Mac OS.
Whilst it's too early to say if this will result in any teething problems or bugs along the way, it may be prudent to have a reserve platform ready just in case.
If you want to be able to listen to any song on the planet with the click of a button, then Apple Music is just about as good as it gets.
Whilst it doesn't have quite the same reputation as being DJ-friendly as Spotify, it's worth noting the growing number of DJs and software producers are trying it out and experimenting with whats possible.
It's also worth noting that whilst there are restrictions on the apps that will work with it due to Apple's fairly tight DRM conditions, there is still a selection available and some workarounds that do work, however morally or legally wrong they may be.
For some this doesn't matter so technically yes you can DJ with Apple Music in one way or another. Whether you should is up to you, we've given you the information you need to make an informed decision for yourself.
There's plenty more you can learn while you're here so here's a few articles with think you should read next.