31 Ways to Make Money as a DJ
When people first get into DJing, they may think that the only way to make money is through live events and gigging – but that's not true! There are more ways DJs make money.
Sure, many DJs may rely on live gigging as their primary source of income but, like any business person, the most successful DJs look for ways to diversify their revenue streams.
When your income is coming from a number of different sources, you don't have to worry so much when you have slow months as you can make up for it elsewhere.
In my years of DJing, I've learnt a lot about how to make money, and in this article, I'll be sharing with you all of the different methods that I've found, which I hope you'll find useful.
Here's the ultimate list of 31 ways that you can make money as a DJ!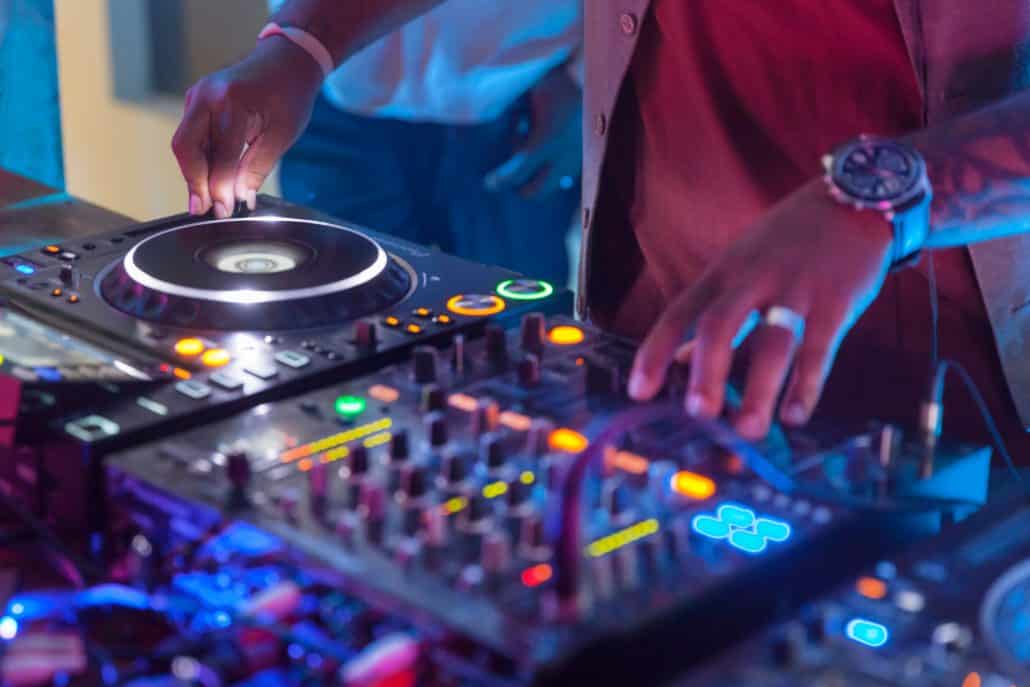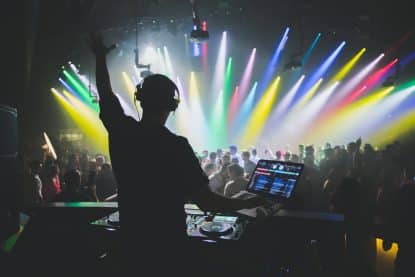 The first, and the most obvious, way that DJs can make money is through live events. This is any DJs bread and butter and will normally form the bulk of a DJs income.
Whether it's the local club night in your area, or if you're able to book a multi-location tour, gigging can be very lucrative.
We all know that the superstar DJs can earn millions per show, and although you can't expect to be making that any time soon, you can still make a good living from DJing across the country.
In smaller venues, you can expect to earn a few hundred for each show, and you might also get your travel expenses paid for if you're in another city.
Income can vary wildly depending on your location, the requirements of your gig and your following in the club industry. We've written more on how to get more DJ gigs here which is well worth a read.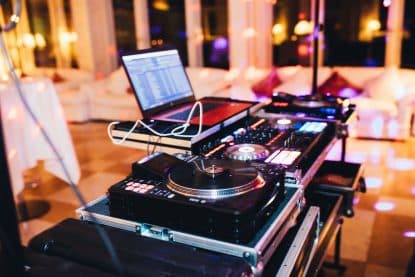 Another popular opportunity is corporate bookings, it can also be a lot more lucrative for DJs as most corporate events will have a fixed budget and potentially have more cash to splash on an excellent DJ like yourself.
Corporate bookings can vary a lot. You may be paid to attend product launches, conferences or conventions.
They may not be the most exhilarating sets that you'll ever perform at, but a few of these appearances a year could leave you with a healthy sum of money in the bank.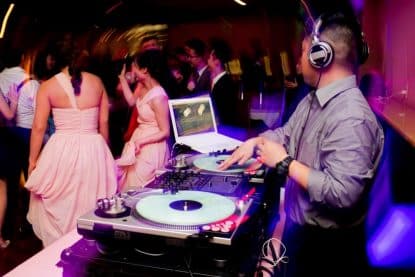 If you've ever watched an episode of MTV's Super Sweet 16, you're probably aware that there are a lot of people out there who are prepared to pay incredibly high fees for a good DJ to make an appearance at a birthday party.
Private parties are a great income opportunity for DJs, you'd be surprised by how much money some people have to pay you!
It could also be used as a way to get your name out there more. Just think of all the people on their phones sharing videos to Instagram, who also have birthday's coming up – it could turn into a real money maker for you.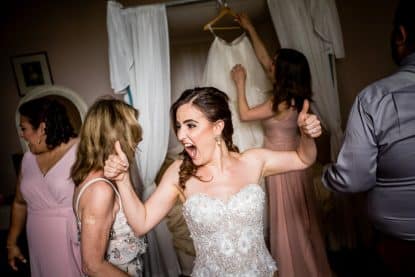 The final type of event I have to share with you where you can make serious money as a DJ is being a wedding DJ.
Most weddings are going off the thought of having a live band to play at the reception, instead, they want to be able to play whatever music they like by having a DJ who can bring lights, a sound system, the works.
You normally will have to take requests, and may not have the chance to show your mixing tricks but, like with private parties, people are willing to spend a lot of money on their wedding DJs so is a great opportunity when you're still trying to make DJing a full-time gig for yourself.
There's a lot of money to be made in the Wedding DJ industry as long as you can be professional, flexible and above all reliable! In fact we've written a detailed article on how to be the best Wedding DJ. Everything you need to know in order to make lots of money.
And here's 7 more useful tips for wedding DJs
You've got all the skills to mix music, but have you ever thought about making your own tracks yourself?
Self-releasing music has become easier than ever, especially for DJs who already have access to all the music equipment they could need to create an amazing tune.

Get yourself some tracks, and start releasing them. You could get your songs on Spotify, or start selling physical copies on your online store.
Not sure what to start with? Think about the mixes that always get the crowd going at your gig, this could be a potential single to release.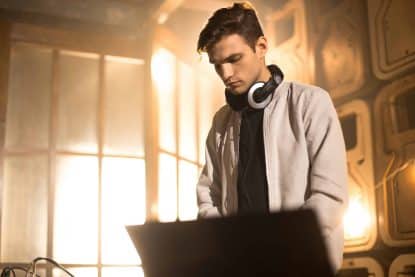 Knowing how to DJ is a skill that not everyone can pick up by themselves, so have you ever thought about offering classes to them?
Sharing your knowledge, tips and tricks is a good money-maker, plus you can do it from the comfort of your own home if you want to.
You can set your own hourly rate, and teach someone how to DJ. A lot of DJs will do things like this in the daytime when there are no events on, so you can tutor all day and then get your hands on the deck when events start in the evening.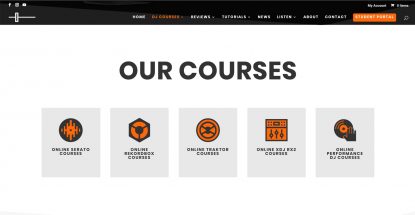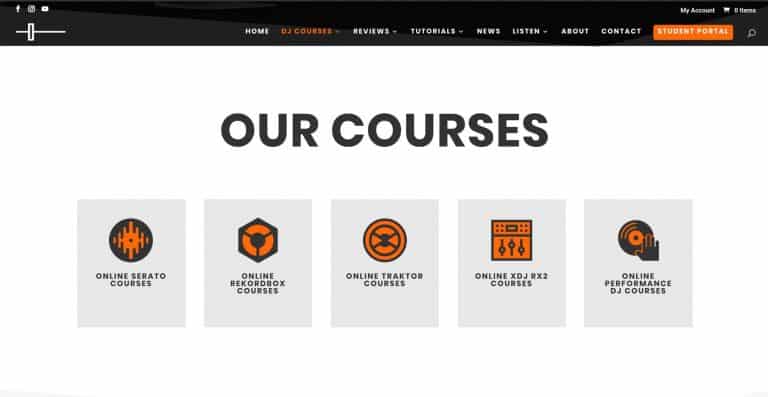 The internet is a great place for people who want to learn a new skill, and for the people who have the knowledge they want to share.
I've started to see lots of DJs start offering their own online courses, which they release through different course providers.
When you're a professional DJ, people will pay to learn everything you know, which is great for those of us who are looking for opportunities to earn money online.
Online courses are also one of the most passive forms of income you can create. It may take a time to plan and record all of the lessons, but as soon as you've got it online – that's it!
You may need to update the course every now and then, plus do a bit of marketing so people know about it, but you can just watch the orders coming in and money get deposited into your bank account in no time.
You could literally be making money while you sleep as people can purchase the course at any time, any day of the week. We've written an entire article on the best DJ courses online. Maybe some of them will give you inspiration to create your own.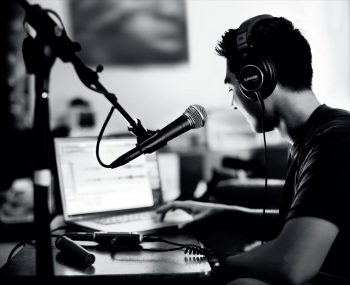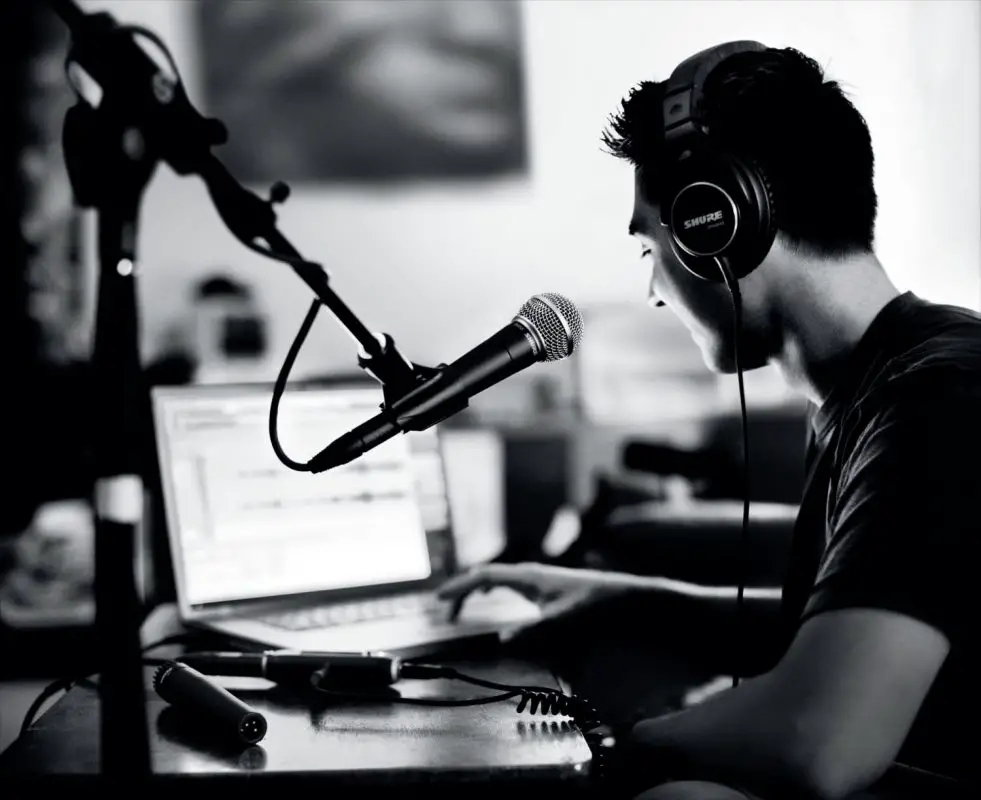 It may feel like everyone and their mother is coming out with a podcast, but there must be a good reason for it, right?
There are plenty of super popular podcasts, and the best thing is that no matter what niche you're in, there's always going to be someone who shares your interests and wants to listen.
Podcasting could be a prime opportunity for DJs who want to make a bit of money on the side.
You could create a podcast sharing your favourite memories as a DJ, or sharing tips for wannabe DJs — the topics that you could talk about are endless.
Most podcasters will make their money through mid-episode adverts and brand sponsorships, and sometimes the brand deals can bring in big sums of money.
Here's a great place to start.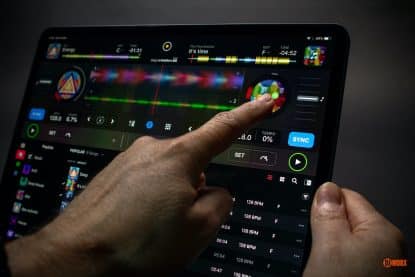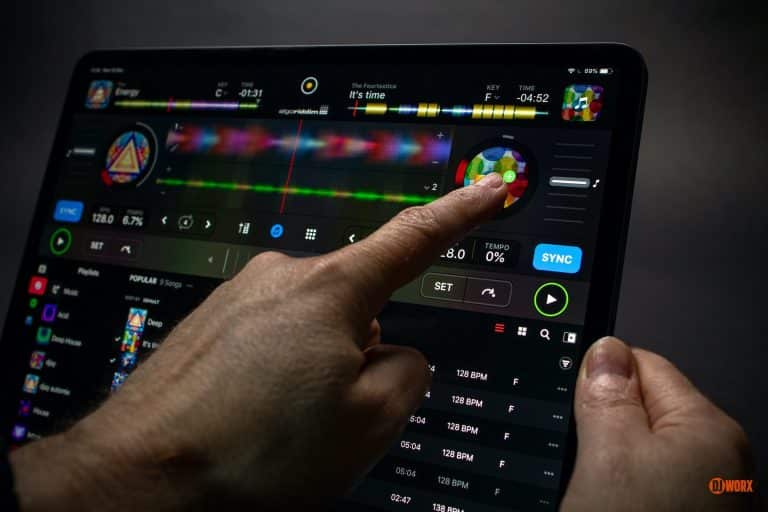 When brands are releasing new DJing equipment, who's better to see how good the kit is than professional DJs like you?
A lot of brands will call on DJs during the product development phase of a new launch. DJs can offer really valuable feedback on products and can help a brand determine if their product really is going to be as popular as they think it's going to be.
And, of course, you'll be paid for your time. So this could be a great way to earn a bit of extra money and get your hands on the newest pieces of kit before anyone else does.
Licencing is another extremely popular way for DJs to make money outside of their usual gig circuit.
Licencing is when people pay you to use your music, commonly in things like video games, films or TV programmes.
If you want to get into a huge industry, I'd recommend the video game industry. It's worth billions and new games are always being released that need some epic music for people to play along to.
Not only is licencing your music going to be great for your finances, but it could also open a whole new market of potential listeners for you. People could hear your music and want to find out more – maybe even booking you for a gig at their next party.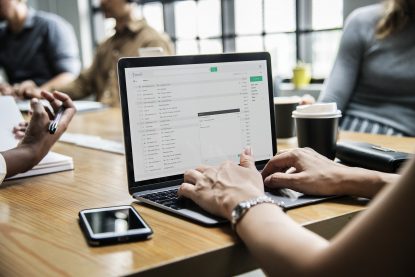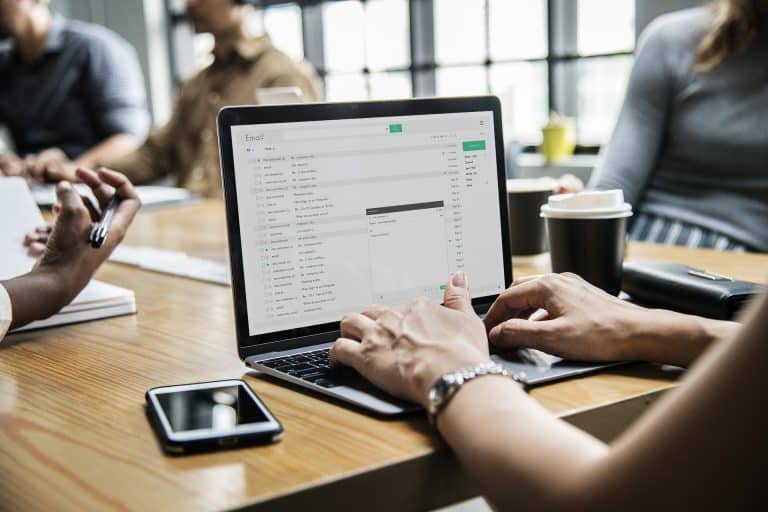 When you're not producing your own music, why not make it for someone else? Ghost producing is where you help someone make music, but you won't get any credit.
The main downside of this form of income is the fact that no one will really know that you helped produce the music. Once you've finished with the song, you'll sign over the rights to the musician who will have no obligation to mention your name in the credits.
This won't be very good if you're up-and-coming and trying to make a name for yourself in the music industry, but if you want a bit of extra cash to help you out, it could be a great opportunity.
It's also a chance to network within the music industry and link up with people who could produce for – and actually get credit for it!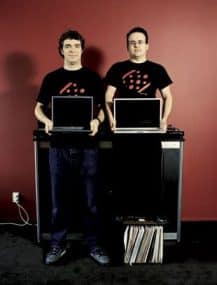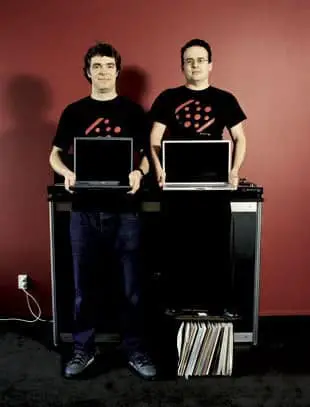 Do you have any other friends that are also pursuing creative careers? You could partner up with some of them and create a new project that could turn into a potential source of income.
You can make music, and you may have friends who know animation or songwriters who can help add some vocals to your latest mix. The possibilities are endless.
Partnering up with your friends on new projects could be a great way to branch out of your usual work and create a whole new customer base.
Anything you can do that gets your name out there, even if it's not by gigging, is a great way to boost exposure for your DJing.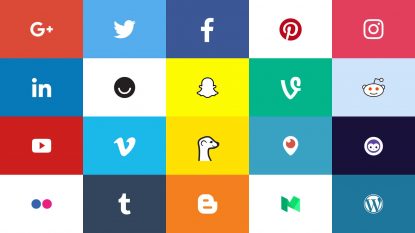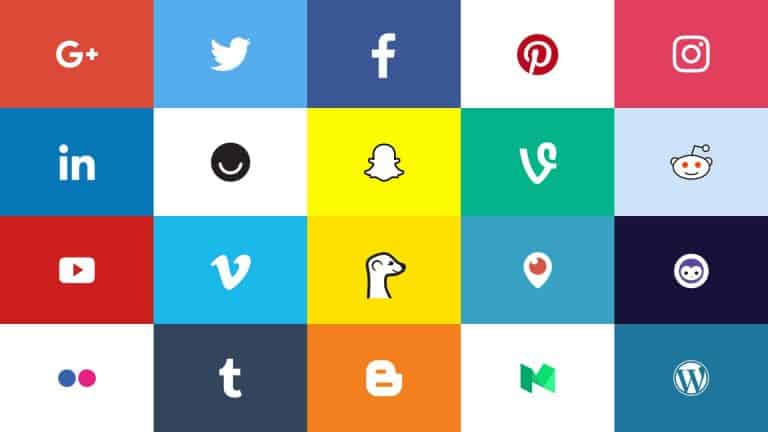 If you're not on social media as a DJ, you're seriously missing out.
Not only is social media a place to gain more exposure and get lots of likes on your newest pictures, but it's also a legitimate revenue stream for many.
When you have a few thousand followers, you'll quickly start getting emails from brands looking to pay for partnerships.
Social media partnerships are a great way for brands to get their products in front of their target customers, and a great opportunity for people like you to make a bit of money.
When you start off, you may be able to charge a couple of hundred for a brand post, but your prices can quickly go up – some of the biggest social media influencers are making thousands off of every picture they post!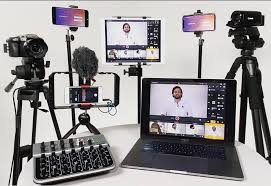 Similarly, you can start your own Youtube channel. You could use your channel as a space to upload your latest mixes, or to show clips of some of your recent gigs.
You could even create videos about DJing, sharing tips and tricks with other musicians who are learning how to mix and produce music.
Whatever route you go down, monetizing your Youtube channel is very easy. With Google AdSense, you can start showing adverts on your videos, and you get paid a very small amount per view – if you're having thousands of views on each video, these payments can quickly rise.
Like on social media, you'll also start to get brands approaching you for sponsored content. You can normally charge a lot higher fee for brand deals on Youtube as it takes a lot more time to create a video compared to an Instagram post.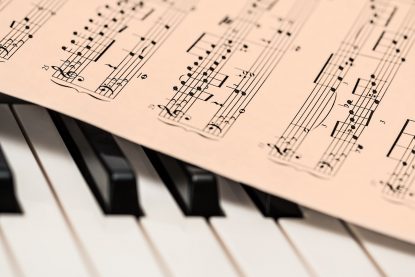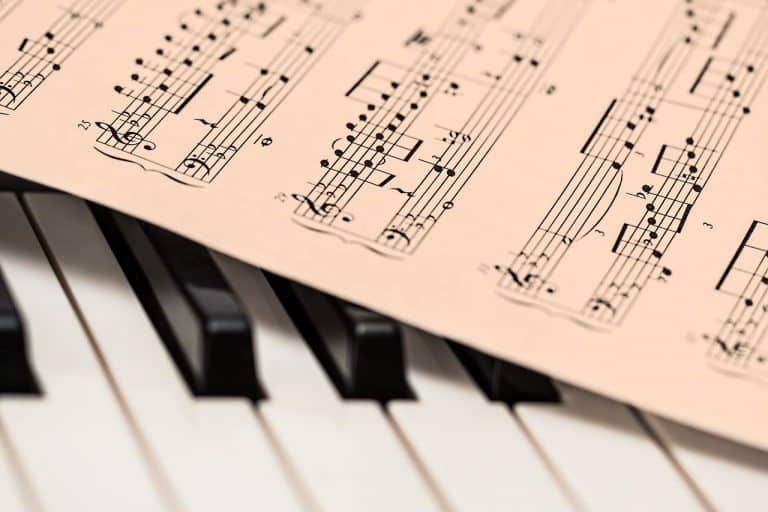 If you're looking for a quick way to make some money, why not put your music-making skills to use with royalty-free music – or stock music.
This is where you make music that the general population can use. Meaning that anyone can use your music for their adverts, youtube videos or podcast introductions.
You can use websites like Envato and Audiohero where you can make tracks and sell the rights online.
It's also a good chance to experiment with new styles of music and learn some new skills that are different from your usual genre.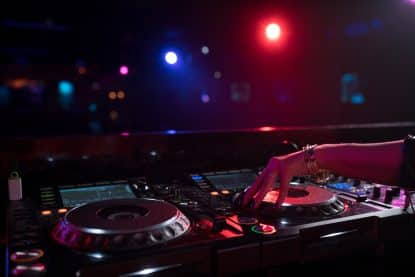 An opportunity that lots of DJs look for is the chance to do a residency at a certain club or venue. This is where a venue pays you to perform regularly, which is a great form of stable income.
I always recommend that DJs try to look out for potential residencies as it gives you that security of knowing you have a reliable coming in for as long as your residency lasts.
Some clubs may want a regular DJ to play a particular night, or they just don't want the hassle of booking a different DJ every night – so it's a win-win situation for everyone involved.
You may not be making as much money as the big DJs doing their Vegas residencies at first, but if you start working your way up the club scene and making a name for yourself, your fees will be going up in no time.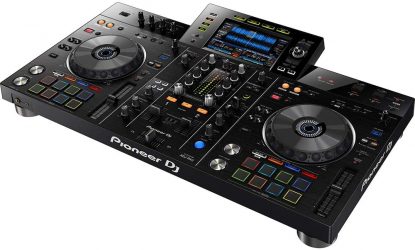 Not every DJ can afford to buy all of their own gear, but it doesn't mean that they should just give up on their dream – you could just rent your gear out to them.
Renting your gear is a potentially good way to make a bit of spare money when you don't have any gigs or events lined up.
Another DJ will pay to use your gear, and then return it to you when you need it.
This can be a little risky as the person you're renting to could break your equipment and leave you empty-handed, so try to only lend your precious gear out to people you trust or you could end up having to fork out for all-new gear.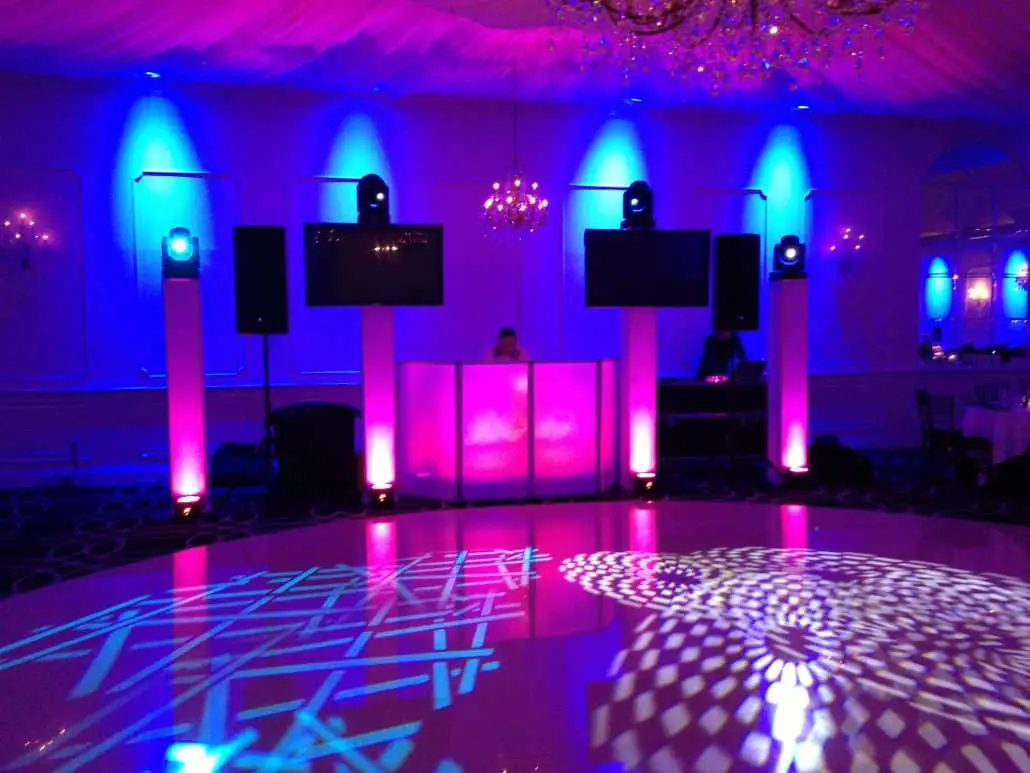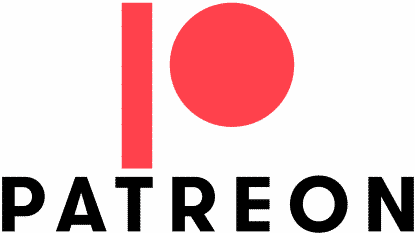 Patreon is becoming a big platform for creatives who want to make extra income and make use of a growing fanbase.
On Patreon, people can pay a monthly subscription and in return, you send out premium content that cannot be seen anywhere else.
You can set your own prices and have different levels that cost different amounts and offer different perks.
If you've got lots of fans already this can be a quick way to monetise your work and is another way to grow your fan base.
You could offer your P treon subscribers exclusive tracks, personalised mixing, or just updates into the life of a DJ!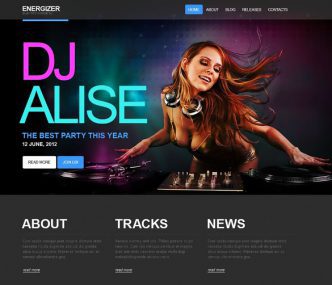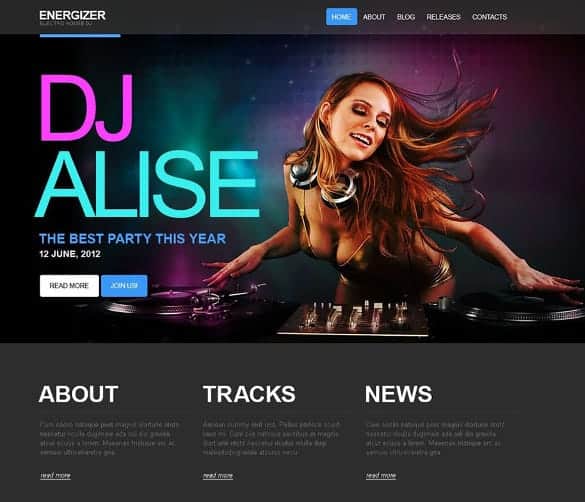 Blogging is still a big business with plenty of monetization opportunities available for those who want to put the work in.
I always say that every DJ should have their own website, it's a great way to get organic exposure and book potential gigs if venues are searching for DJs online.
If you have a website, you can add ads that can make you a little bit of money every month. Unless you're getting thousands of viewers every day, the amount of money you make may not be too significant, but every little helps!
You can also use affiliate links on your blog to your favourite DJ equipment. This is where you paste links and every time someone clicks on them and makes a purchase, you get a small commission back.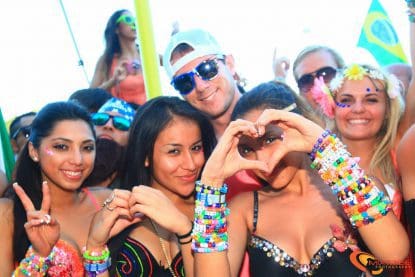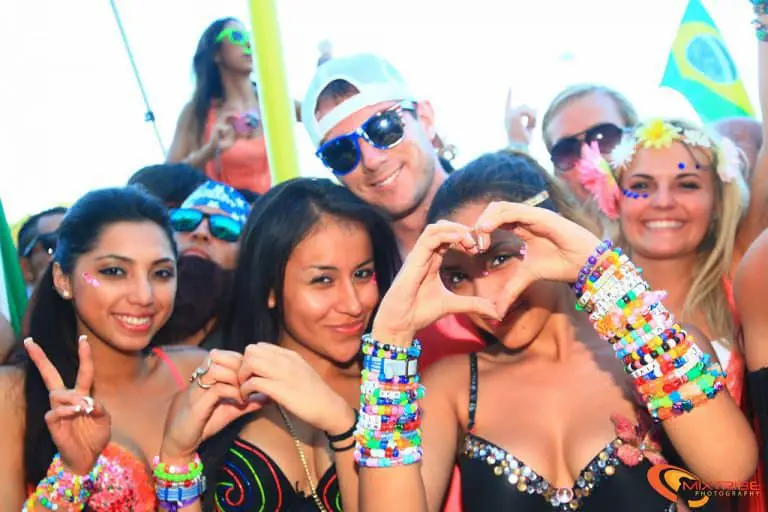 Most DJs may be focused on streaming their music, but we can't forget about physical copies of our sounds!
If you have a website, I'd recommend setting up an online store where you sell CDs, vinyl etc. You can mark up the prices, and if you keep a few in stock at all times, you can just sit back and wait for the orders to come in.
You could also sell some physical copies of your music at gigs and events you're playing at, you never know when could be a good sales opportunity!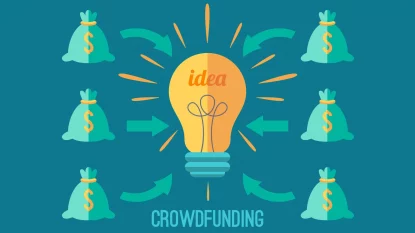 If you're trying to save up money for new gear or to produce your next album, crowdfunding is a route you should explore.
There are plenty of people out there who are willing to donate money to people who need it. If you're a DJ you could set up a Kickstarter or Go Fund Me page where you explain why you need the funds, and people from all across the world can send you money.
It's a great way to raise a bit of money for your next project, you can even promise the people who donate a free signed copy of the album when it gets released.
You need to be very specific with your plans for any funds you are given and offer incentives for people to invest in you. So whether its a DJ tour you're planning, a festival or event you want to put on, a dance music album you want to produce or something else entirely, beside to have a clear vision and be honest with those that invest their money in you.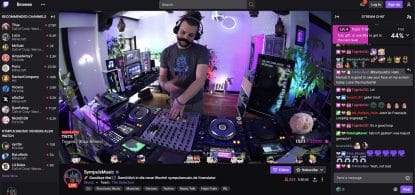 Streaming is the most popular way to consume music, which hasn't always been so warmly received by artists as it doesn't pay as much – but it could be a great additional income stream for DJs who want to get their music out there.
When people stream your music you get a very small amount of money in return, but the more people listen to your music, the more money it makes. We've written in-depth articles on just how to DJ on Twitch as well as DJing on Instagram and DJ streams on Facebook Live too.
It's worth getting your music on streaming platforms as soon as you can, as you never know when one of your songs is going to blow up.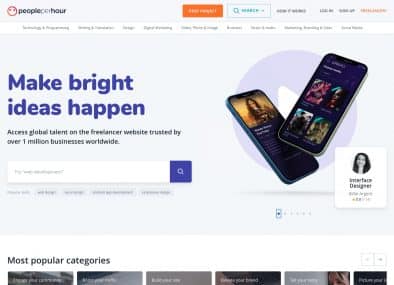 Some people want music to be made for them, but aren't interested in learning how to DJ themselves, so why not offer your music producing skills for a fee.
There are plenty of freelancing websites like PeoplePerHour, Upwork and Fiverr where you can create a profile and list your skills.
People will then go on the website, search for things like music production, music mixing etc. and they'll be able to find your profile and pay for your services.
Again, with these, you can set your own fees and choose the people that you work with. You'd be surprised by how many people out there are looking for DJs with your skills.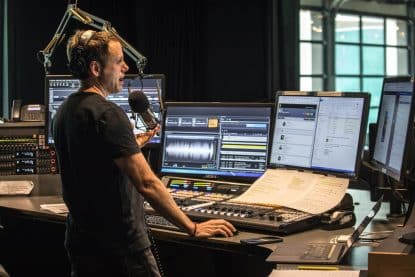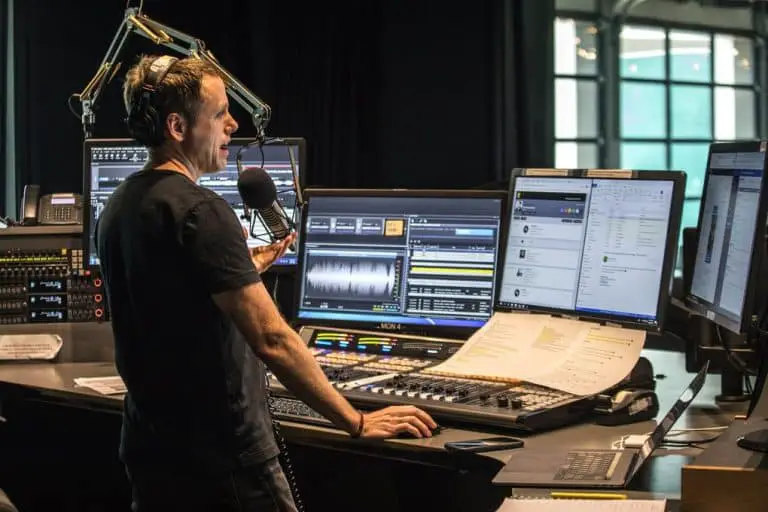 No matter if you're a brand-new DJ or have made a name for yourself, there's always an opportunity to find a radio station that's up for giving you a weekly slot.
You might not be able to get a slot on the national radio stations straight away, but there are plenty of underground and local stations where it's easier for smaller DJs to get themselves a regular gig.
Most radio stations will pay you for the slot, and you might even get the chance for your show to be broadcasted across the globe where you can take advantage of different licensing zones and make more money with no more effort involved.
If you'd like to try your hand at syndicating a radio show, I'd draw up a list of radio stations that you'd be interested in working with and reach out to them – don't wait for them to come to you!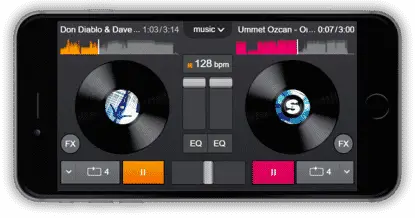 Apps are all the rage, and you don't have to be a total tech whizz to make your own. If you've had an idea for a great DJ app, now is the time to cash in and make it happen.
All you'd need to do is pay a designer to create the app for you, list it in the Google Play or AppStore and wait for paying customers to download it.
This can be a largely passive form of income, as apart from maintenance and updates, you shouldn't have to do too much work on it every day.
This will take some technical skill but it can be very lucrative. Creating resources other DJs can use is a great way to make money as a DJ.
It could be something that helps people find music easier, or plugins that let people seamlessly blend their own tracks and make music. Maybe you've created a very intuitive mapping of your controller or mixer to your DJ software of choice and want to sell it to other DJs.
You could charge people for the resource or just use it as a method to drive more traffic and interest to your other revenue streams, this idea could become a big earner for your DJing business if you have the technical know-how.
You could always outsource the development of it to someone else. See the "Offer your services online" chapter above.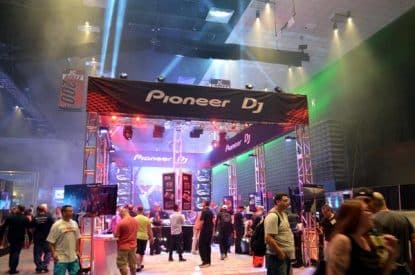 Digital art is becoming more and more popular every day and can be hugely profitable. People love trying new things and visiting interactive experiences, especially in the electronic music scene.
There are many successful exhibitions that combine music, art and performance to create truly unique experiences – and your tunes could be the perfect addition.
It may take a lot to plan, but you can charge people for their tickets and sell other products during the event to make some extra money too.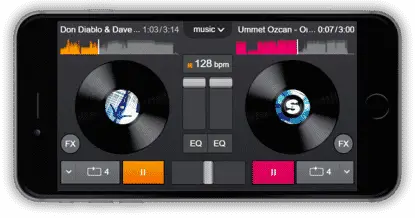 Apps are all the rage, and you don't have to be a total tech whizz to make your own. If you've had an idea for a great DJ app, now is the time to cash in and make it happen.
All you'd need to do is pay a designer to create the app for you, list it in the Google Play or AppStore and wait for paying customers to download it.
This can be a largely passive form of income, as apart from maintenance and updates, you shouldn't have to do too much work on it every day.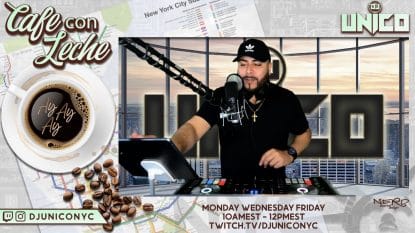 Another opportunity, if the thought of an electronic music exhibition interests you, is to hold virtual events.
Like in-person events, you can still charge people for their tickets, but you can benefit from the event being broadcasted all across the world so there will be a much larger audience of potential visitors for your event – which means more money for you!
This video is a must watch to understand more.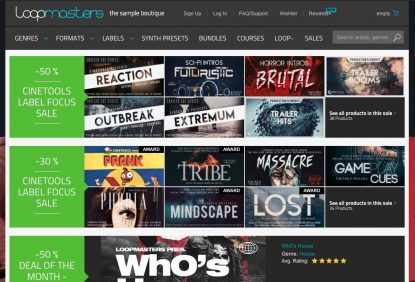 If you've got lots of beats, samples and loops saved to your laptop that have never made their way into any of your mixes, it seems a waste to just leave them sitting there when they could be making you money!
With any loops that you don't often use, or never plan to use, you could sell them online and get yourself a bit of extra income.
There are plenty of DJs out there looking for killer additions to their songs and will happily pay to buy yours.
Just remember, when you sell your beats to someone else, that's it. They're no longer going to be yours (unless you tell the buyer this when they pay for your sounds).
Make sure that you're only selling sounds that you own the rights to otherwise, you might get in to some serious trouble with copyright infringement. You can also get banned from the websites that can help you sell them if you're not careful. Checkout Loopmasters for a great place to sell the loops you've created.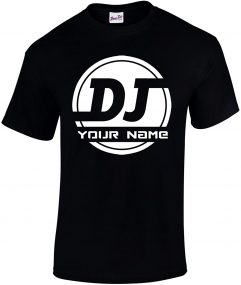 Just because you're a DJ doesn't mean that all of your revenue streams have to revolve around making music. You could also create products and merch that your fans can buy.
Whether you want to design a cool t-shirt, hoodie, hat or laptop case for your DJ gear, you can make pretty much anything and sell it on your website.
All you need is someone to help you design a logo and branding, and a company that can print your design on other things – then order the inventory and start selling it online.
Merch is a great way to get your brand out there and gather up more interest in your DJ business. You can also sell this merch at your gigs and promote it on social media to get people excited about it.
You don't need to get thousands of T-shirts printed if you want to sell online. You can use a "print on demand" service and just print each order as they come in. I recommend watching this video to understand the print of demand process.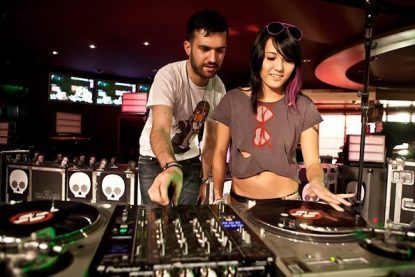 My final way that DJs can make money is to host DJ boot camps. These will be either one-off or infrequent training camps where you work with a group of DJs and teach them everything they could need to know about the art of DJing.
This is slightly different to one-on-one classes and online courses that I mentioned earlier as this is a bit more time-intensive, but you could potentially earn lots more money by going down this route.
You can charge each student more for their place on the boot camp, and the boot camp will normally last longer than just one masterclass so there's potential for significant income.
This is a great option for when you've got a lot of gaps in your booking calendar, but you will need to spend time promoting the boot camp so you can fill up all the spaces.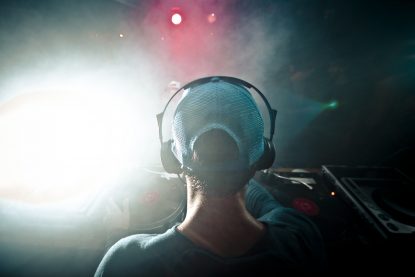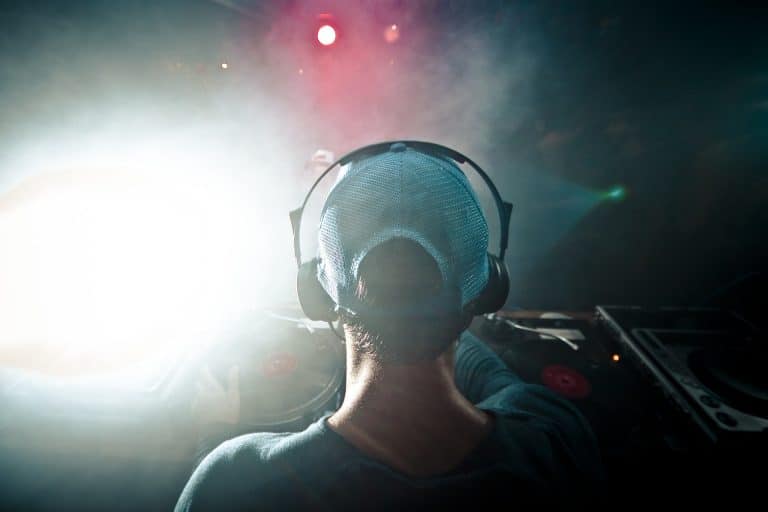 In this article I took you through all of the ways that you could make money as a DJ, I hope some of them inspired you to increase your earnings this year!
I recommend selecting a few different revenue streams and focussing on them, rather than trying to follow them all.
A diverse income is the secret to any professional DJing career. Unfortunately, unless you're a world-famous superstar you can't rely on just gigs to make you enough money to live on, so sometimes you need to rely on some other sources of income to get you by.
It's also a good idea to choose revenue streams that will give you more exposure and get people familiar with your work, this way you can work towards booking more gigs and making a bigger name for yourself in the DJing scene.
If you're a DJ, let me know how many streams of income you have at the moment!
Wondering what to read next? Here's what we think will help you the most.