How to get a DJ gig at a festival
Festival DJing tips and advice
Djing at festivals has become the norm with both world famous DJs and regular professional DJs getting booked for all manner musical outdoor events. There's no reason you couldn't get booked for a music festival too and this article offers up some great advice on DJing at festivals.
So how do you do it? Every DJ needs to not only be an expert at DJing but a savvy businessman armed with the right knowledge and determination to make it happen. So if you want to DJ at a music festival its up to you to make it happen.
We've put together everything you need to secure DJ sets at festivals, and all it's going to take is 10 minutes of your time to read these wise words.
Be sure to make notes, bookmark this page and get in touch to share your advice too. You can also subscribe to our newsletter for more great articles.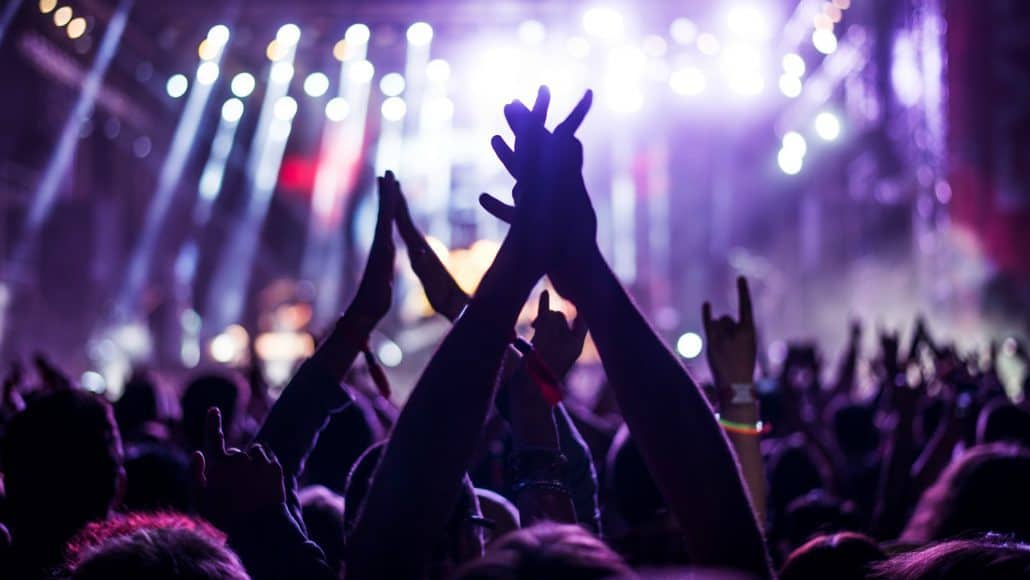 If you want to stand the best possible chance of getting hired, you need to create a shortlist of festivals to target. There's no point just contacting every festival, be prepared and target those that best suit you right now.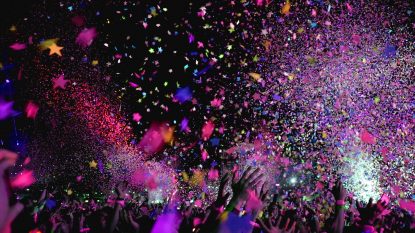 If you're just starting out it makes sense to keep things relatively local and lowkey. That's not because you won't have the skills to get the crowd buzzing at a bigger festival. It's just being realistic about where you're most likely to get a DJ gig.
As you establish a reputation on the local scene, you'll find that your name begins to precede you and agents may be contacting you, that could be some way off but this is the best place to start.
Answer these questions
Here's a few questions to ask yourself when you're weighing up whether a particular festival is right for you:
Can I get there easily, and at short notice if the call comes late in the day? (You may well be their understudy option for others)
Do they play the kind of music that I want to play?
Do I feel ready to play to a crowd of that size?
What other kinds of acts will they have on that day?
What kind of demographic do they tend to attract?
Are they a brand new festival? Or do they have a track record of looking after artists?
Is there anything to suggest they won't work with new DJs?
Work through each of these in turn, and you'll soon be able to figure out if it's a good fit for you. If you can't answer some of these questions for a festival its probably best to forget them. You want to be armed with the best knowledge when approaching festival organisers.
Time to make a list
Make a list of events both locally, regionally and by genre too. Some festivals may suit you and your music better than others. Its much easier to pitch and win festival DJ gigs when you are aligned with their theme and requirements.
Its also worth noting that many festivals hand over organisation of a specific area to a smaller organiser or event group. This often happens as there is so much to organise, its much easier for groups to take over a field, park or zone and help promote the event.
So it may not be just the festival organisers you'll want to target.
Drill down in to the event's business structure where possible. List the organisers of zones and prioritise those that best match you style and capabilities.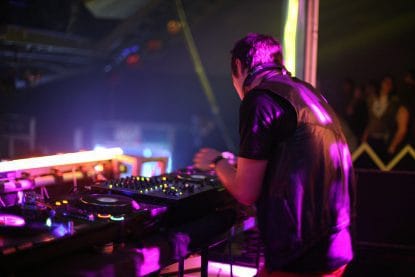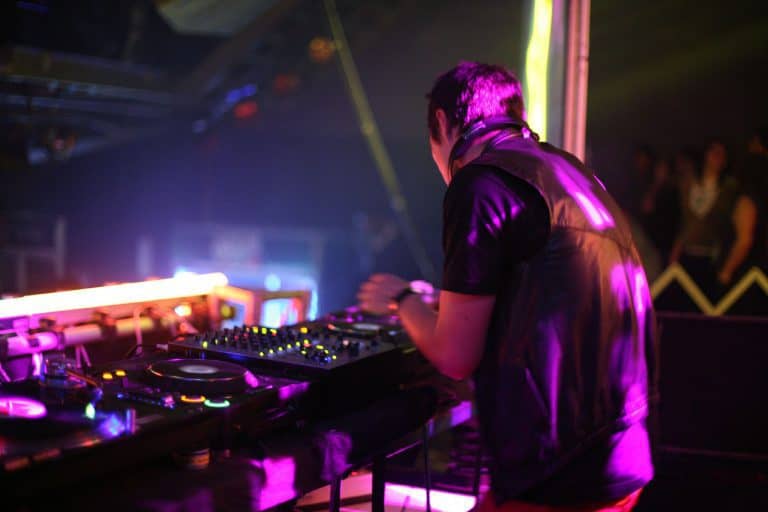 Now that you've found the festivals, you need to start compiling the information you need to target them. It's no use following them on Twitter, you need to get specific.
This is where the business side of things come in.
Don't worry, it's not that hard.
Add the following details to a spreadsheet
Festival name, location, and date
Audience size so you know what kit you may need (if any)
Genre(s) of music they require
Events company so you know who you're dealing with
Phone number and email for point of contact
Rates and fees that you need to be aware of
Application deadlines that you can't miss
Organisers of specific areas of the event that it may be best to contact
Festivals often take hundreds of people to put together, with specific tasks handed over to different departments. So there's no point having the contact details for one department if they have nothing to do with the area that may require a DJ.
Its important to work out who you need to speak to and target them, its all too easy to get a bad name for yourself if you're bugging the guys who deal with infrastructure or camp site management, when you really need to speak to the guys that are in charge of music and entertainment.
Where to find contact details
Linked In is a great place to drill down in to the contacts of an event, especially as those involved in specific areas often advertise this fact in their profiles. You may need a pro account on Linked in to make contact and view all their details, its money well spent if you're serious about getting more festival DJ gigs.
Now that you know the key details, you're going to need to start putting together your application.
Everyone needs a CV, even a DJ. You might think that you've left all of that behind, but how else is anyone going to know who you are when you apply. As your career grows, your name will speak for itself; but for now your CV is your best opening gambit.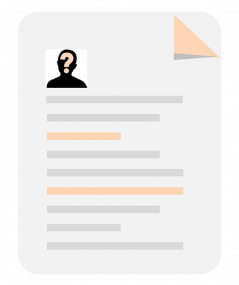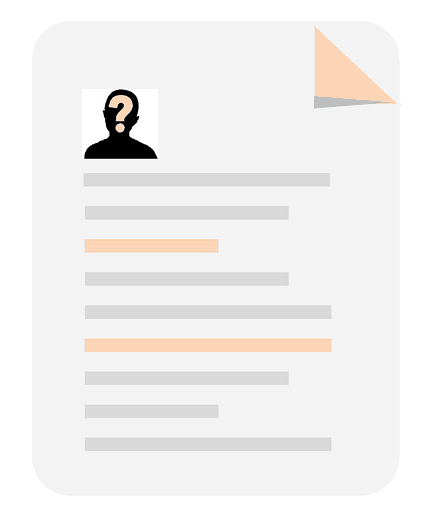 A CV should quickly and succinctly introduce yourself, and talk about your DJing achievements to date. You want to include a guide to your musical style and background, and a list of any and all events that you've played at. As your career grows so will this part of the CV, and you'll find it starts to open a lot more doors for you.
Getting your name out there
If you've only just started out professionally then you'll want to rack up the number of events you've done very quickly. There is no better way to do this than offering your services for free.
You can contact local events, clubs, venues, friends and family to see who may require your services for a night or a short residency.
You can be honest with them and tell them you're keen to increase your brand exposure and commercial experience. Honesty is always the best policy.
What to include
Here's a list of everything you CV bio needs to include to help you get more DJ gigs.
Try and fit it onto one page if you can, because no one wants to read half a dozen pages of waffle. Short and to the point is always the best way
Keep your language professional so that it's clear you're taking the application process seriously. This isn't the time to be chatty and use a whole bunch of slang — treat it like you would if you were applying for any other job
Get your passion for your music across by talking about your influences. No one wants to come across like a robot, so make sure you celebrate your creative side. It will give the festival promoter plenty of insight into why you'e applying, and why they need to hire you sooner rather than later
Tailor it specifically to festivals, your strengths and abilities to work in this unusual environment and to help our production team to make sure things run smoothly. Trust me when I say running a festival is a VERY high-stress job, so knowing that you're going to make their life easier is a god send.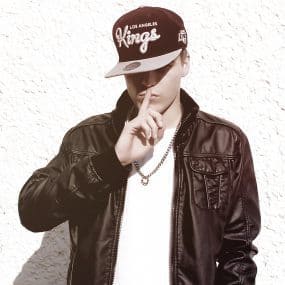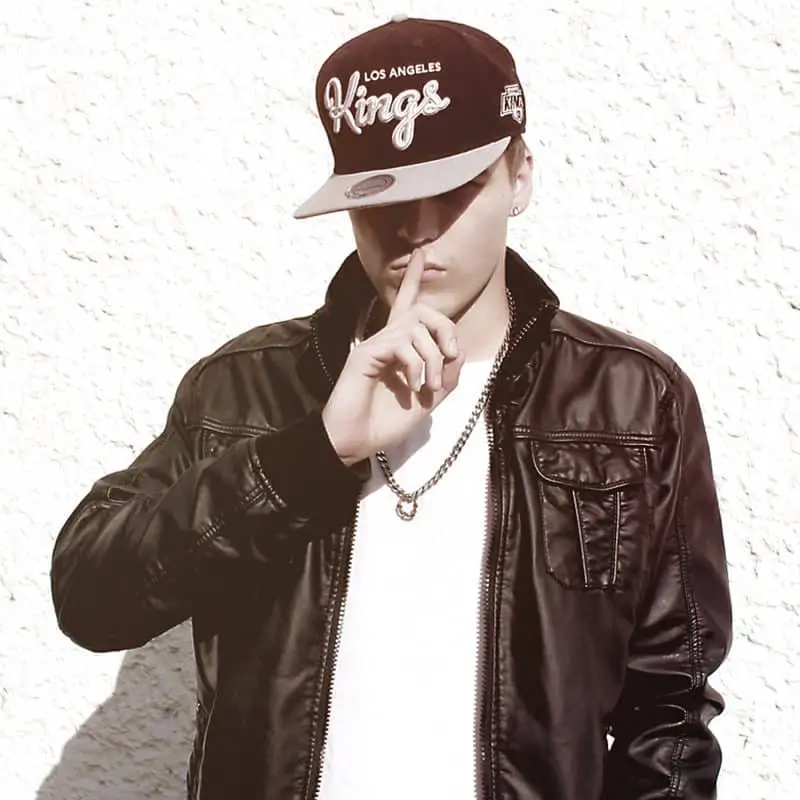 It's not just the writing that needs to be on point — you also need to add a couple of photos to make your application appear professional and credible.
They don't have to be modelling headshots if that's not something you feel comfortable doing, but they should give the organisers an idea of who you are.
Family photos at Christmas or photos of you out on the town with your mates just won't cut it here I'm afraid. You want photos of you DJing, preferably to a crowd, so that it's clear you know what you're doing.
Allowing the reader to put a name to a face will make more of a difference than you realise, and it'll only take a few minutes to get it done.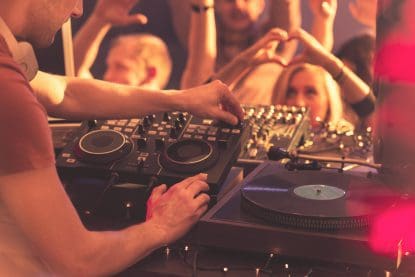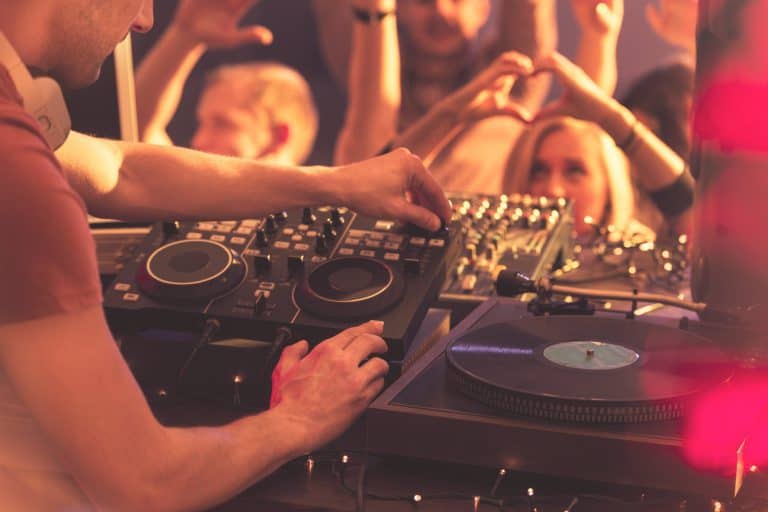 While headshots and photos may seem old fashioned its the quickest and easiest way for a very busy organiser to put a name to a face. Often a picture will stick in someone's mind better than a name will so having a good photo might make the difference between getting booked for a festival DJ gig or being forgotten.
This is all part of marketing yourself and your DJ brand so think about this at every gig you do.
Each event is an opportunity to market yourself, create media for marketing or at the very least build your following.
Many creative professionals have whats called a "showreel" which is a short video showing you at work, doing what you do best. With smart phones and cheap video cameras everywhere these days there's no excuse not to do this. Especially as you can easily edit and upload to YouTube in no time.
If you're a novice to the festival scene, you need to remain humble and remember that no matter how talented you are, the person reading your application probably won't have heard you play.
Get some content up on YouTube, and link them to it. You'll also want to get it on Instagram and Facebook so that you can build up a following (more on that later).
It's all about getting your name out there, and your music heard by as many people as possible.
Treat this as a marketing project. Upload multiple videos if you can. Get friends to help shoot the video while you DJ. Every event is a chance to get more footage, more photos and media you can use in marketing campaigns.
People are often looking for footage of an event they attended too, so if you title your videos correctly they may find yours on YouTube and share it with their friends, increase your view counts and help spread awareness of your work.
Here's a few fantastic examples of what you should be aiming for.
Don't just make contact, pitch your services and hope for the best, you must followup and be proactive. Music festival organisers are extremely busy people working to tight deadlines so don't be surprised if they overlooked your contact, forgot to reply or maybe just need a nudge to be reminded of your existence.
You don't want to be spamming people every day to get back to you. But you do want to figure out the best times to get in touch and ask if there's any other information you can provide.
How long to wait before contacting again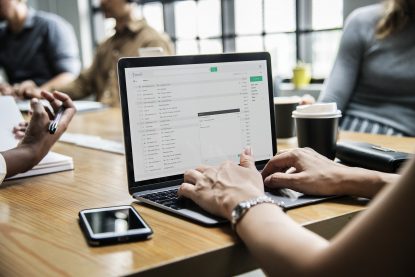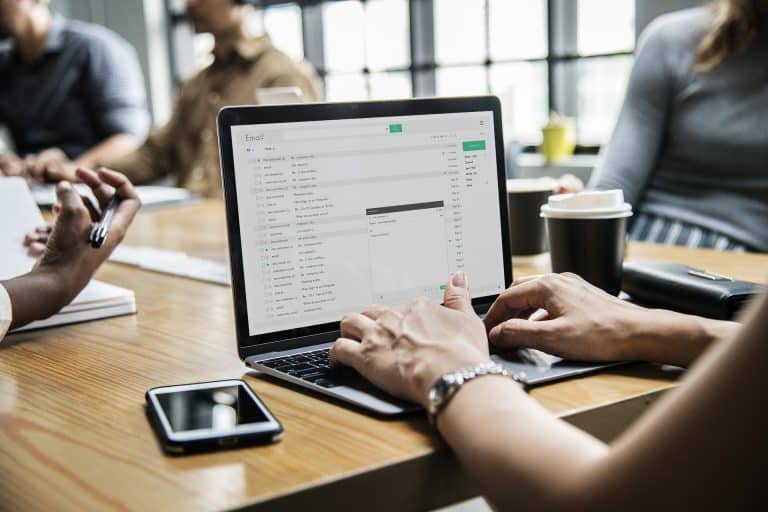 Waiting a week is the best way to go about things, unless there's specific guidance regarding submissions on the festival's website, always check this. Be cordial, polite, and professional, and your followup will help create the right impression.
We're not saying that by chasing people up you'll definitely get a set — no one can promise you that. But what we are saying is that the more professional and seasoned you come across as, the better your chances of getting hire. Be organised, keep a log of who you've contacted, how often and when.
It could make all the difference.
Knowing when to move on
You're also going to want to know when to call it a day and move on.
Two followups without reply are more than enough. Any more than that and you're going to get a reputation as a spammer. Learn from the experience, take onboard any feedback you are given by the organisers, and then move onto the next one.
There are plenty of festivals out there and they all have plenty of zones and sub-organisers to contact so you should at least get some feedback if not some actual DJ gigs!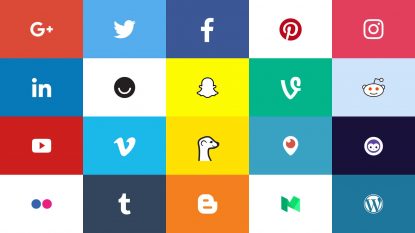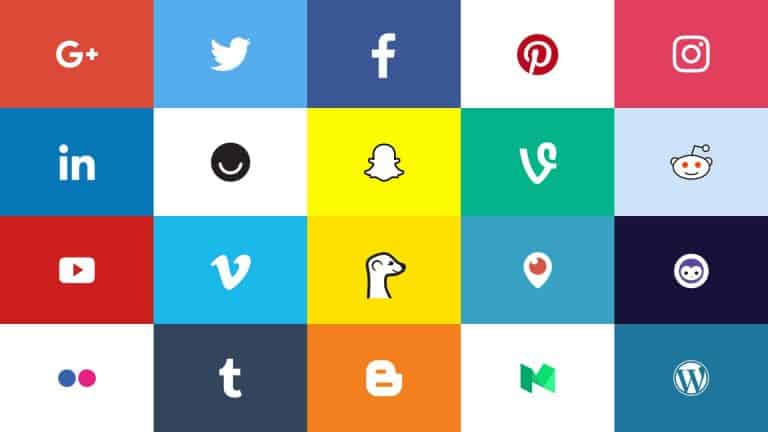 Okay, social media. How does it help you get a festival DJ gig? Well, to start with it will get your name out there so that a potential audience of millions can see you do your thing without having had to see you live.
It's a great marketing tool if you use it the right way, and here's to do it:
Post regular content of any live performances you do, and focus on the quality of the sound recording above all else. If it's drowned out and sounds tinny, it just won't do your playlist justice. You are a sound engineer (of sorts) after all so make the most of your media.
Focus on quality, not quantity. There will be people that tell you to post 10 times a day if you want to make an impact on Twitter, and that's true for Twitter. But you want to be on Facebook and Instagram, and they only require 1-2 posts a day to make your profile active and engaging
Engage with your fans so that you can build a following that follows you from festival to festival
Always share your twitter and instagram usernames, especially at gigs. Its a great marketing tool and festival organisers will often check to see if you can help promote their event via your channels.
Now that you've started growing a loyal following, you can use it to quantify your fanbase. If you mention how many followers you have, and how many views your video content gets, it will be great leverage you can use in a press kit (more on that in a moment).
Festival organisers take notice of influencers
Any promoter who knows what they're doing will take notice when you're telling them that people already follow you online, because they're guaranteed to get added promotion for their event, negating the cost of booking you. A win-win for you both.
This of course can take time but you've got to start somewhere right. Your marketing approach especially in social media will need to adjust as your career takes off. Always be honest with your followers but be business savvy at the same time.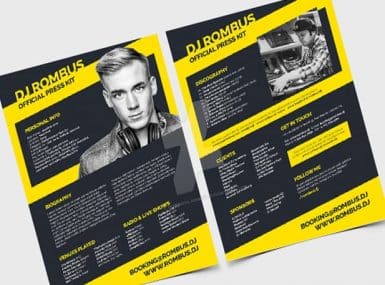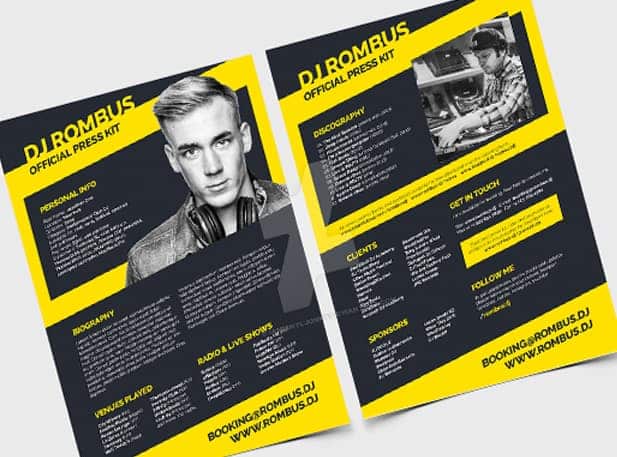 Now that you've got a handle on things, you need to start scaling.
To start with you'll probably do each application for a booking from scratch, and submit them one at a time, and that's fine. But as you get more experienced with how everything works, you'll want to scale things up a bit.
You'll need to create a professionally edited press kit. That way you have a whole load of core content to pitch that's ready and waiting with the click of a button.
You can then supplement it with an introductory cover letter that shows the organisers you're specifically interested in their festival. Regardless of what level you're at in your DJ career, all DJs have this.
A pack of information that sells your brand and your skills well, easily accessible.
Here's a few pointers on what your pack needs to contain
Simple bullet points that outline your experience
Include any accolades or career highlights
Be sure to name drop as much as you can
Include high quality photos of you at work
Make sure the design is memorable and highly professional
Include all of your contact details
Make sure its not too long and isn't too text heavy. It needs to be a summary, not an essay
Testimonials are useful when you're starting out. Make sure you get at least one usable tagline from each of your gigs
I highly recommend contracting someone online to build this media pack for you. It needs to represent you as best as possible. You can find graphic designers on upwork.com or peopleperhour.com who for set fee can create your pack. Keep it to 4 or 5 pages maximum with colourful content and easy to read bullet points. A few facts and figures to wow them and an easy list of your previous experiences.
If you have the budget and resources then create a festival specific media pack, the more festival DJ gigs you get the more content you'll have for it. Something tailored to the industry you're trying to break in to always helps.
Make sure this media pack is easily downloaded from your website (Not got a website? Make one on Wix very easily)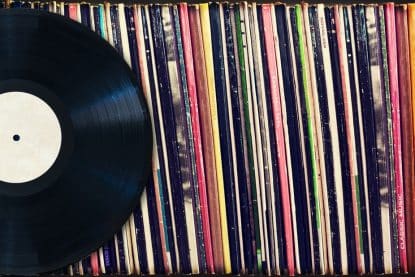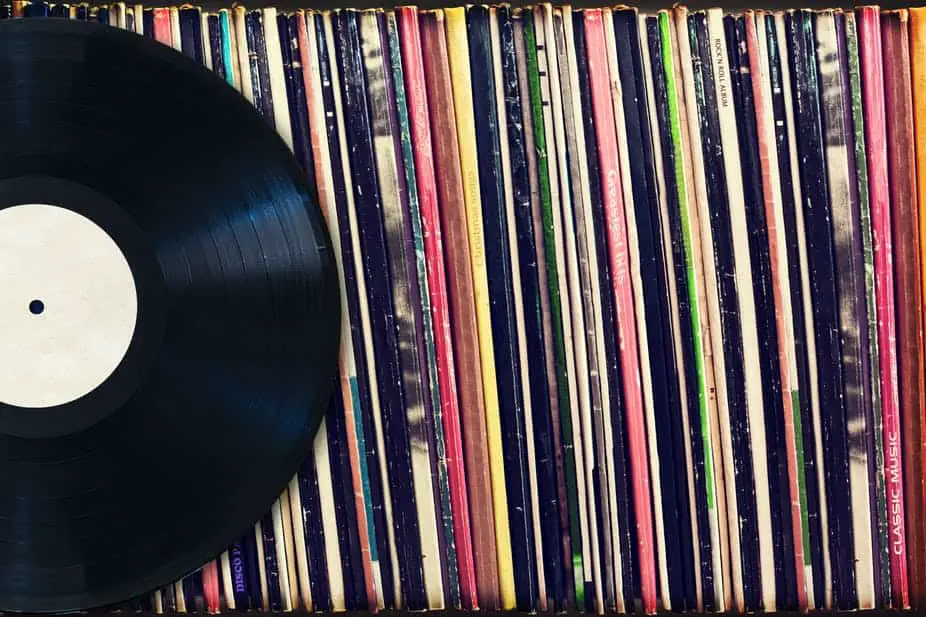 You want to show the organisers that you have what it takes to put on a show, so what better way to do it than with a sample playlist?
As well as your own tried and tested sets, come up with a short warmup set that you can use to get the crowd going if you're on early. You could also create peak time and show-closer sets.
Showcase your skills
It's a clever way to showcase your skills at the same time as making it clear that you're happy to be flexible with how they place you in the running order.
Enjoy it, be creative with it, and make sure what you produce ties in with the overall vibe of the festival.
Whether you list the tracks you'd play or create a demo mix, its up to you. Remember the people you're contacting are likely pushed for time but may be music lovers so might appreciate your "demo tape". At the very least you'll enjoy making the mix and can share on your Mix Cloud or Sound Cloud accounts. At best it could be just what you need to convince a festival organiser they should book you for a DJ slot.
Last but not least, take a look at a few of the secrets of applying to festivals that no one else will tell you. These are some top tips we've been given by some great festival promoters and organisers. They're worth taking note of.
Festivals are businesses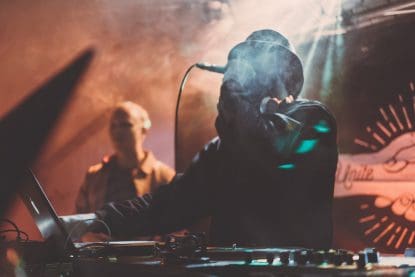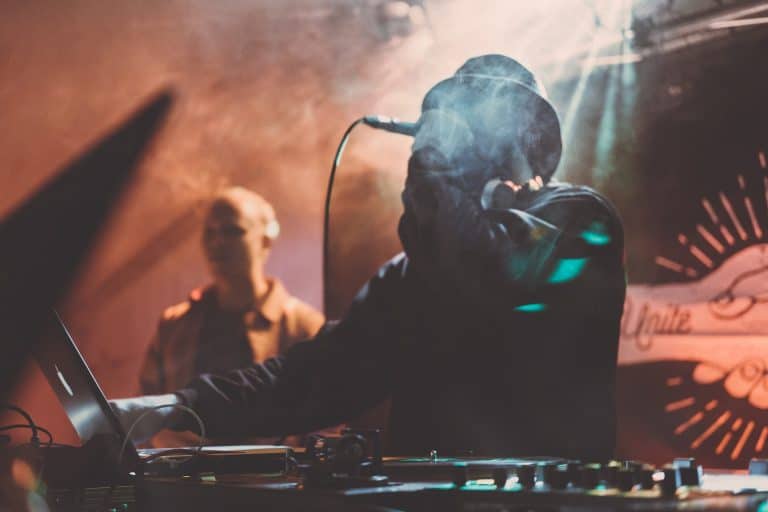 Because they're all about having a good time, it's easy to forget that a festival's main purpose is to make money.
Sure the people running them are doing it for the love of the music (probably), but they also need to cover their costs, and be left with enough money to live off.
This is why you need to treat your pitch like a job interview by showing you're serious and professional, as well as talented on the decks.
Don't waste people's time, just be professional and understand that booking you is a business transaction that has to work in their favour.
References are key
Whether you're talented or not, references are key in this game. If you've already played a few local festivals, you need to make sure you have the contact details for references.
Festival organisers are taking a chance by hiring a new DJ, and it's not a decision they take lightly. If you can give them peace of mind, it's going to make a really big difference to your chances of getting hired.
Organisers are very likely to pick up the phone (or email) and check up on you, partly because wannabe DJs have a habit of trying to blag their way in to DJ gigs. Always be honest with potential bosses.
Organisers always listen to the fans
If you want to get noticed by the organisers, you need to get noticed by the fans first. They're the ones who will be asked to pay to see you live, so it makes sense to put your efforts into connecting with them. This ties in with working on your social media daily, and being really flexible about when are where you play.
If enough people start making noise about you online, then promoters and organisers are likely to take notice. Organisers used to take risks when booking someone, these days they just check how popular you already are and can easily gauge if booking you will be risky or not.
Make sure you've stacked the cards in your favour on this one and put in the effort to build your following.
BONUS ADVICE!
I highly recommend watching this great video from Pri yon Joni who makes some great observations about how "festival DJs" and their performances differ from nightclub and bar DJs. Really worth watching.
Now that you've worked your way through these wise words, all you have to do is put them into practice. Be methodical, proactive and above all professional!
Here's some more useful articles you should read.