Which DJ software is best?
There's some healthy competition for DJ software at the moment with some big players leading the industry. Each pushing each other forward and gaining notoriety for their features, performance and compatibility.
Arguably the two best right now are Pioneer's RekordBox and Serato DJ Pro. Both of which are highly regarded in the DJ industry.
But which is best? What are the side by side comparisons of these DJ apps? What DJ hardware to the work with and ultimately which is the best? Rekordbox or Serato DJ Pro?
Lets take a look at what makes them so good and what DJ software is the best for you.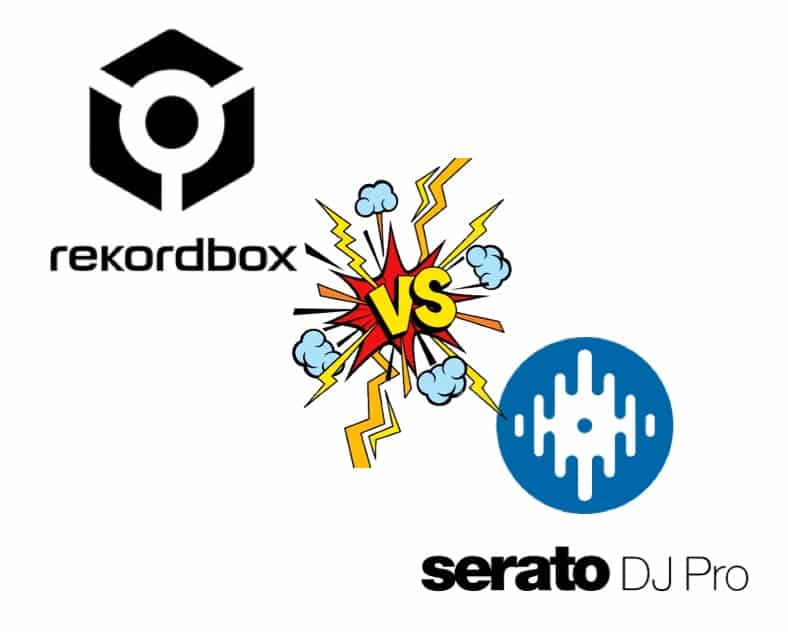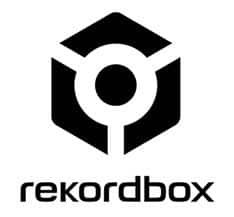 Reckordbox is the pioneering DJ software created by the aptly named Pioneer brand. If you've been anywhere near a DJ booth for the past 30 years you'll know that Pioneer is pretty much the industry standard when it comes to DJ decks and controllers.
Pioneer DJ as a brand has been through multiple owners in the past couple of decades, from Kawasaki to AlphaTheta to KKR and Noritsu. Its safe to say this brand is highly prized. No matter who owned the brand the ethos has remained the same. Creating world-leading industry standard DJ hardware for use in clubs, concerts, festivals and yes even weddings.
If you're a serious DJ you'd definitely be seriously considering owning Pioneer DJ hardware.
And if that's the case then you'll soon come in to contact with Pioneer's DJ software, Rekordbox.
Originally their decks and controllers were standalone hardware that had built in software, but as technology and digital music progressed there became a need for computer software to take over and add a level of digital creativity previous only available with racks of expensive hardware.
Created in 2009, The first incarnation of Rekordbox DJ software had a lot to live up to after decades of leading the way with their DJ hardware.
To be frank, the first couple of versions weren't industry standard, with those loyal to Pioneer sticking to using their DJ hardware without the need for Rekordbox. This allowed others like Native Instruments with their Dj software Traktor and newcomers Serato to steal some of the limelight as music and DJing became ever more digital.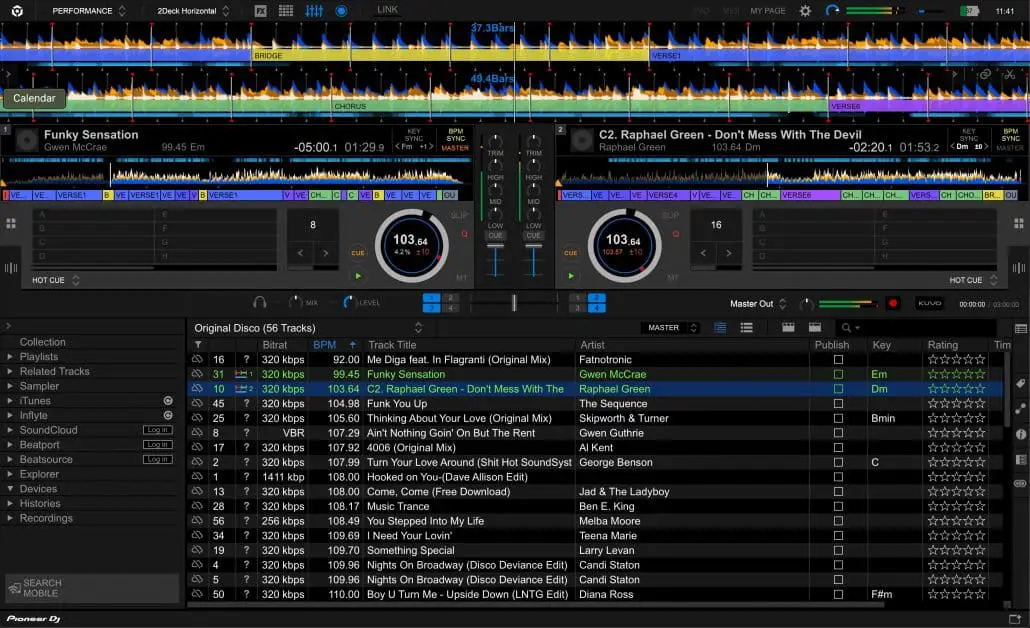 It was Rekordbox 3.0 launched in 2014 that really turned things around, offering Pioneer DJ hardware owners a much more intuitive and feature rich DJ software experience. Coupled with some new hardware that really made the most of these new features. Since then Pioneer has been back to leading the way both with hardware and software.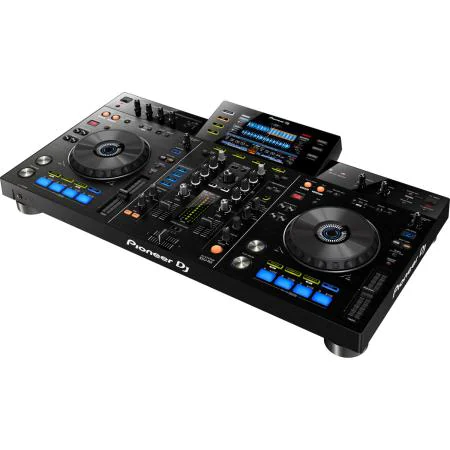 In fact they pushed things even further in 2015 when they launched the XDJ-RX controller.
Decks and mixer built in to one unit with enough navigational controls built in to the unit that you never needed to touch the laptop during a DJ set. More on this in a later chapter.
This approach is something others have copied since but Pioneer continues to lead the industry with rapid development and product launches pushing things further.
The great thing about the ownership of the Pioneer brand is that its always been left alone to do its own thing. Hell bent on leading the industry rather than just being another DJ hardware company.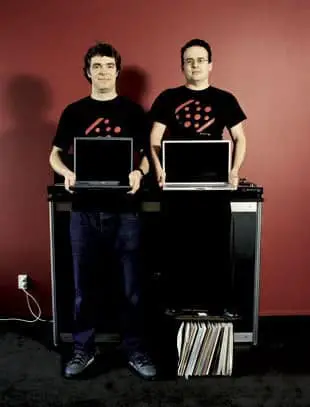 Serato's story is very different to that of Rekordbox and for this it means their approach and rate of change has been different too. While Pioneer is a super-tanker of a business, Serato has been nimble and quick to create something truly epic.
Created by two guys from New Zealand, Steve West and A.J. Bertenshaw met at University in Auckland and were looking for a solution to their musical sampling problems. Namely avoiding pitch bend when changing the tempo of a sample. Steve put his mathematical abilities to work and creating a solution to the problem.
Steve and AJ went on to sell their technology to various brands before finally creating DJ software of their own in 2004.
Serato Scratch Live was their first DJ software which had some incredible features allowing scratch DJs to mix digital tracks with time-code records on vinyl turntables.
It was an instant hit and every serious scratch DJ in the world was soon using their incredible software.
This paved the way for multiple revisions that added more unique features that offered greater versatility for all types of DJs, but the scratch DJ scene was a prominent fan base for Serato.
Serato has since dropped the "scratch" moniker in favour of appealing to a winder DJ audience and has been pushing impressive new features with every version they release.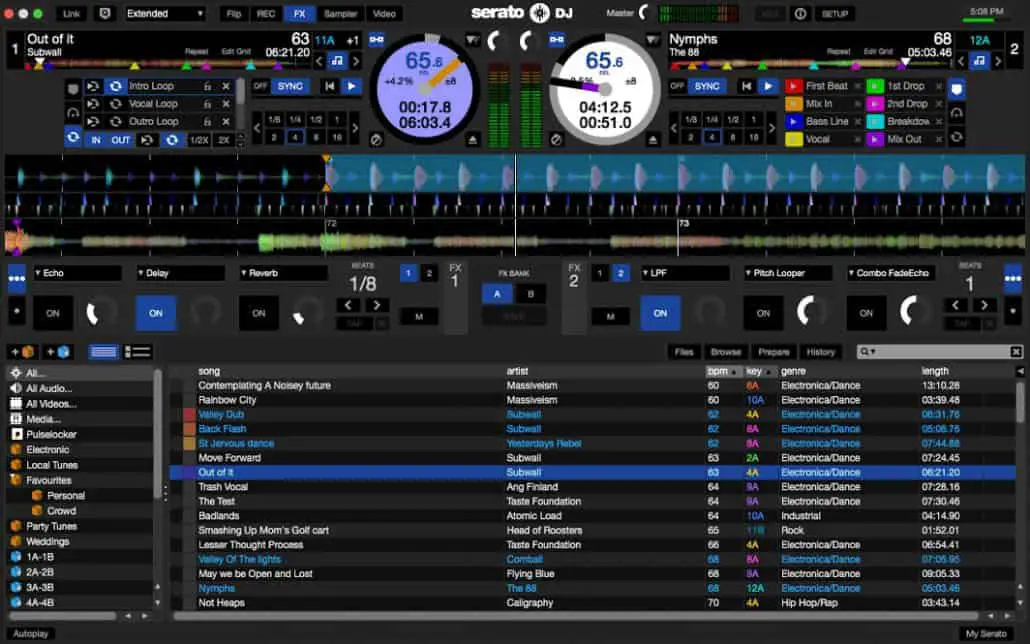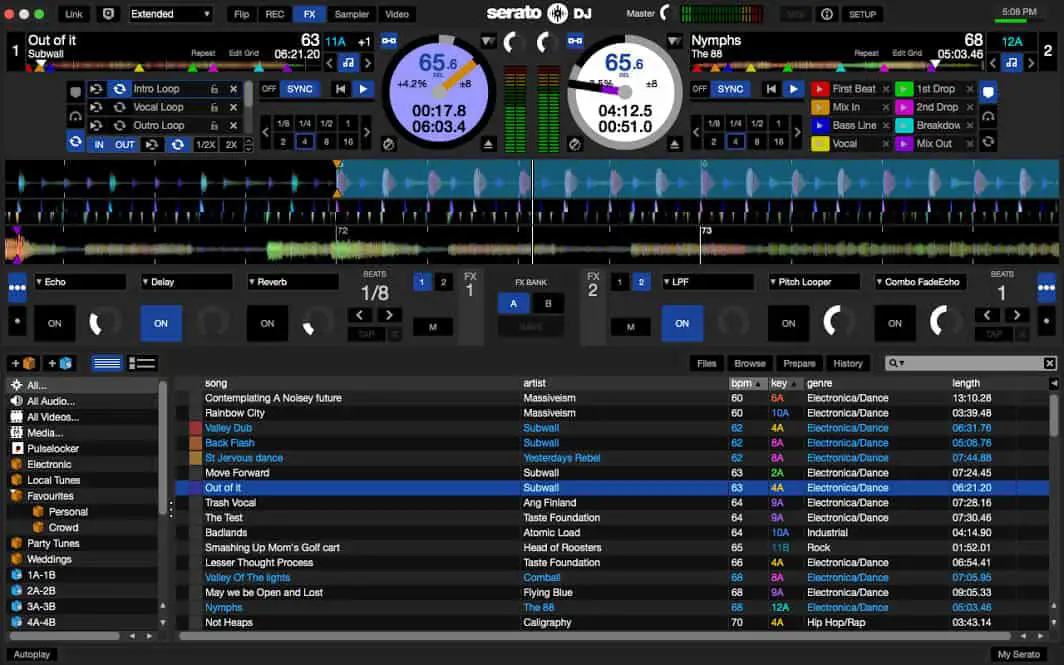 Their signature "key lock" feature and responsive scratch friendly features are, as you'd probably expect, the best in the world. Their fan base continues to grow and its easy to see why. Serato has been a serious contender for the best DJ software in the world for many years. So its definitely one you should consider too.
Now we've finished telling the story of their inception, let's take a look at what the software does beast and why you should consider using Rekordbox DJ Software.
Integration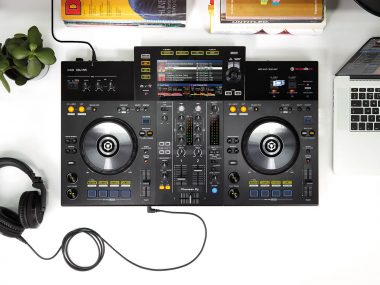 Let's start at the obvious place, if you're using Pioneer DJ hardware its almost a no brainer that you'll give Rekordbox a go.
Having said that, the Pioneer DJ controllers currently available can work with almost any DJ software through the MIDI protocol, so Serato is always an option!
Its true to say that if buy Pioneer DJ equipment then Rekordbox will help you get the absolute most out of it. With dedicated controls for many of Rekordbox's key features.
This quick access approach means you can get super creative with your DJ sets very easily.
The latest version of Rekordbox (Version 5) has some killer features that push whats possible to the absolute limit. Here's a few highlights that might appeal to you
Performance Pads
Rekordbox supports 16 buttons called pads, usually soft rubber like quick trigger buttons that illuminate in multiple colours to signify what they are programmed to do. Their latest controllers like the Pioneer DDJ-XP1 is a great example of this.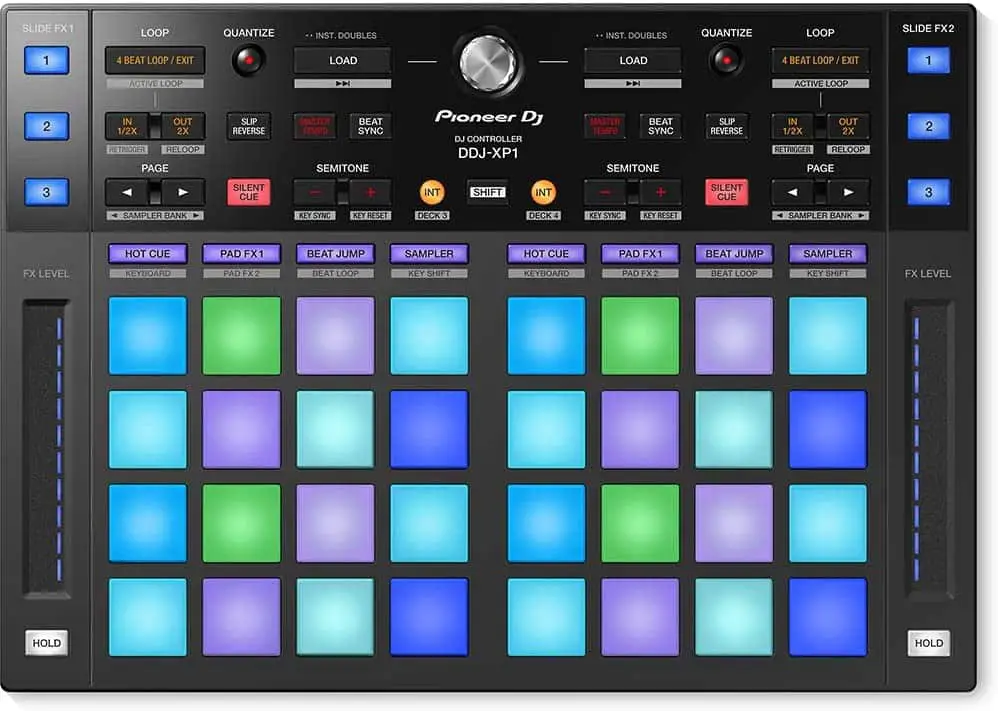 Rekordbox 5 allows you to use these pads in 10 different ways including hot cues, slicers, beat jumping, looping, keyboard to pitch shift samples and the most useful which is FX feature allowing you to layer multiple effects over your musical samples.
While these 10 features separately aren't anything new to DJ software, your ability to program them in to 16 pads and have quick access in your DJ hardware is truly impressive.
Sequencer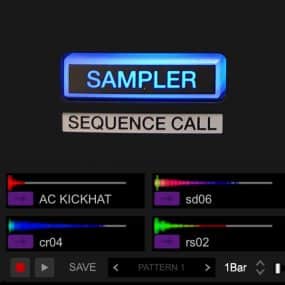 The Sequencer feature allows DJs to capture loops from playing tracks, edit them quickly and control them with the performance pads mentioned above.
Serato always had the best sequencer as scratch DJs love to sample tracks, but Rekordbox is snapping at the heels of Serato with their latest version. It's all about how intuitive and easy DJ software can make it to capture any sound and let you rework it quickly producing something truly unique in just seconds.
For this we really think the Sequencer in Rekordbox stands out as a formidable feature you'll no doubt want to try out for yourselves. Modern DJing is all about doing something different and creating new sounds, so this feature alone will put you well on your way to doing just that.
Here's a very good Sequencer tutorial direct from Pioneer to understand more about how it works
MIDI controller support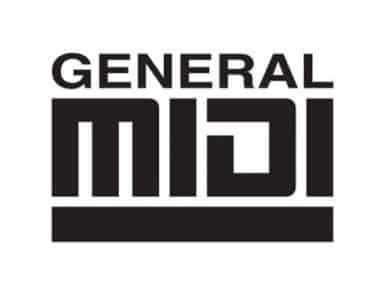 While all good modern DJ software has this support, its how its implemented that really is important.  MIDI support means that Rekordbox can allow any controllers that support MIDI to control almost every aspect of the DJ software.
Exactly how much support you'll get varies from controller to controller. But the general premise is that any controller that can send MIDI signals to your computer can then be received by Rekordbox and assigned to it controls.
So even if you don't have Pioneer DJ hardware you can still make use of Rekordbox. This feature will be music to many DJs ears if you're considering using Rekordbox with your non-Pioneer hardware.
It takes a bit of time to set up MIDI mapping, connecting your controller's dials and faders to Rekordbox's controls, but its worth it.
Watch this video to understand more about how MIDI mapping works in Rekordbox
Well where to start with Serato DJ Pro? There's so many great features! Much of this reason is because Serato has a strong fan base that demands great features for so many uses. Its been lead by its fans for many years rather than a large corporation. This has kept the features coming and often the best in the business.
Here's a few highlights that we love about Serato DJ Pro
Integration with many brands of DJ hardware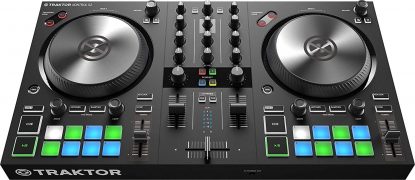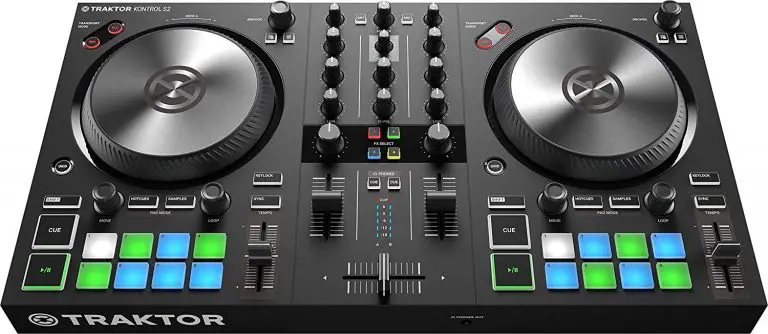 Thanks to the growing fan base and great licencing deals, many DJ hardware manufacturers have adopted a high level of compatibility with Serato, well beyond just MIDI mapping.
You'll often see "Serato Compatible" as a feature on DJ controllers, DJ decks and mixers. Especially those from the likes of Rane and yes even Pioneer. Even Denon and Numark offer Serato support as they know that they'll get many more sales from hardcore Serato fans if they do.
Serato DJ Pro also has some excellent MIDI programming available so you can make any controller work well with the software. They're not limited to forcing their own hardware on you since they only make DJ software.
For this reason alone, using Serato is a no brainer. Whatever DJ controller, decks or mixer you may own, its almost certain to work with Serato DJ Pro.
Serato works great with old analog equipment too. Check out this fantastic tutorial on how you can set up your old vinyl decks and analog mixer to Serato.
Plugins and expansion packs
Here's a novel approach that Rekordbox and almost all other competitors are not doing right now and that Serato are absolutely nailing. Plugins that expand what's possible with your DJ setup.
At the time of writing Serato has 6 plugins of their own creation, with more coming online from 3rd parties in the future. Great features like adding functionality for laptop-only DJing, a topic we covered in a previous article on DJing with just a laptop.
Serato Flip is one of our favourites think of it like an advanced version of Rekordbox's Sequencer feature. it makes it very easy to record, edit and manipulate samples from tracks you play through your DJ controller. You can remix, add affects, shuffle parts of the sample and change the duration all with quick and easy controls.
Serato video allows you to DJ with video playback too, a feature some other DJ software has but the plugin approach means you can easily remove or add this functionality to suit your setup.
Serato FX is a powerful set of effects you can apply to your tracks for entirely unique sounds. The most powerful part is the ability to multi-layer effects and then control as one singular effect via your DJ gear.
Serato are always listening to their fans, active on the support forums and looking for new ways to innovate and add features, so expect big things from them in the future.
Its no surprise that the best DJ hardware for Rekordbox is the Pioneer's very own series of decks, controllers and mixers. So we'll explore a few of our favourites to suit different DJing styles. We'll also cover a few non Pioneer DJ controllers to show you whats possible.
Pioneer DDJ 1000
The absolute work-horse of the Pioneer DJ hardware range. The DDJ-1000 should definitely be on your radar if you're serious about DJing and looking to get the most out of your DJ software.
It absolutely utilises much that Rekordbox can do and works in tandem with your laptop to make you as creative as you can be.

While it may not have as many buttons, dials and faders as standalone decks and mixers, it has everything you need right there in one tightly integrated unit. This makes it wonderfully portable and easy to set up too.
A 4 channel mixer with EQ controls and effects assignment on each channel, it utilises 2 decks with 2 more virtually. This is ideally set up for those who usually 2 track mix but want to use the 2 extra decks for occasional use or sample looping.
They really have packed a lot of buttons in to this controller so it can take a little getting used to, but its clear to see why the DDJ-1000 has become the go-to controller of choice for those using Rekordbox.
CDJ-2000NXS2
Pioneer DJ became industry leaders by creating CDJs back in the 90s that blew the competition away. While DJing with CDs may be a thing of the past, the CDJ deck lives on in digital form. The CDJ-2000NXS2 is a truly feature rich bit of kit that brings a lot of Rekordbox inside its hardware.
A standalone deck with a big jogwheel, the iconic rotating display in the middle and a new high definition colour touch-screen showing wave forms, track stats and library browsing controls.
It works seamlessly with Rekordbox and has even more buttons and features than the DDJ-1000 controller mentioned above as this standalone deck gives you every possible control to manipulate your sounds without ever needing to reach for your laptop.
Its also compatible with Traktor, Serato and djay Pro software so you're not just limited to Rekordbox should you wish to try other DJ software.
Find out the latest prices for the CDJ-2000NXS2 on Amazon.
This deck is an absolute beast and keeps the CDJ line of products alive and very much kicking.
Pioneer XDJ-XS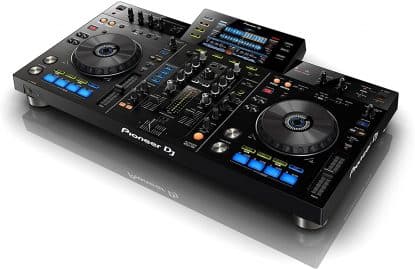 If you're looking for something thats perfect for home studio or club then the Pioneer XDJ-XS might just be what you're after. A 4 channel controller and mixer in one unit that combines some of the best features of the DDJ-1000 and the CDJ-2000 mentioned above, cramming them in to one awesome package.
Featuring a touch screen display that you can customise to show just the information you want to see, like waveforms and track stats.
Plenty of mastering controls and effects that can be assigned to any of the 4 channels, with dedicated performance pads you can programme in Rekordbox or from the hardware itself.
You can get the latest prices for the Pioneer XDJ-XS here on Amazon.
One of the great features of this controller is that you can actually ditch the laptop completely if you want. With a version of Rekordbox built in to the hardware you can play your music direct from a USB drive plugged in to the device. Browse, control, sequence and mix your USB stored tracks that you've prepped in Rekordbox before the gig.
This is the method of choice for many DJs performing today as it removes the need for an extra bit of hardware.
Numark NS6-II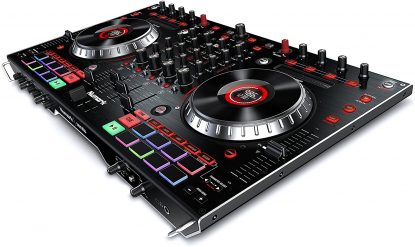 As mentioned earlier Rekordbox includes a solid MIDI mapping feature allowing any controller that outputs a MIDI signal via USB to control the Rekordbox software. This means you can use a lot of different DJ hardware with Rekordbox.
Numark's popular NS6-II is one such controller that packs an impressive punch for a controller of its side.
The NS6 is firmly in the budget range but has an impressive number of professional features like USB hand-off built right in to the device. It also features high definition displays built in to the jog-wheels like many of Pioneer's own DJ hardware. I wonder where they got that idea from eh!
You can a fully featured 4 channel mixer with 2 decks and 2 more virtual decks. Plenty of dials for effects management and frequency filtering.
There's even performance pads you can map to Rekordbox's own performance pad feature. Although don't expect the full range of programmability you get with Pioneer's own DJ hardware.
It's a highly portable, highly intuitive piece of DJ gear that might just be your best option if you're on a tighter budget.
Check out the latest prices for the Numark NS6-II on Amazon here
One thing to think about is that midi controllers don't automatically share their soundcard, so you'll need to set up Rekordbox to route the audio processing back through your DJ controller. While this is fairly straightforward it is one extra thing you'll need to grapple with to get things working smoothly.
There's an impressive array of DJ hardware that is compatible with Serato DJ Pro. This is because Serato don't make their own hardware so they're super keen to make their software compatible with almost any DJ controller, deck or mixer you can think of.
Here's some of the best DJ gear currently available that works very well with Serato DJ Pro.
Denon DJ SC6000 PRIME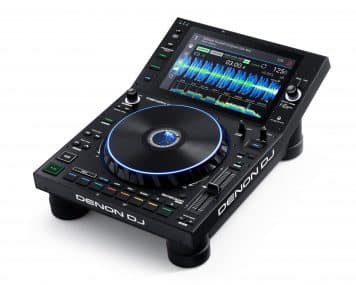 Denon are producing some truly impressive DJ equipment right now and almost all of it is compatible with Serato too. The SC6000 and SC6000M are two awesome DJ decks that really make the most of Serato's features.
With a huge 10 inch display you can browse your music library right on the deck without touching Serato on your laptop.
There's 8 performance pads that can be programmed to control samples, looping and direct access to the Flip sequencer in Serato.
You can also use Serato's powerful deck layering system where virtual decks can be controller from one physical deck.
For scratch DJs the M version of the deck feels more like a vinyl turntable with even more refined control of the jogwheel.
RANE One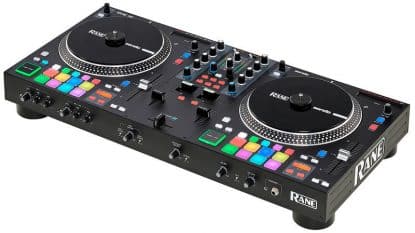 Serato and Rane have a close relationship with all of Rane's hardware being tightly compatible with Serato's software. This partnership has created some truly inventive and unique DJ hardware. The RANE One is definitely one of those devices.
Featuring what looks like two mini 7″ vinyl turntables addoned with the familiar dots from more traditional vinyl decks. This DJ controller is perfect for scratch DJs with a very sensitive and responsive crossfader, highly programmable pad buttons and plenty of sequencing and looping controls at your fingertips.
Its definitely less imposing than the controllers mentioned in previous chapters but thats because its focussed on doing one thing very well. Helping scratch mix DJs to mix and scratch!
Pioneer DJ DDJ-SX3
Proving that not all that comes out of Pioneer only works with Rekordbox. the DDJ-SX3 is fully compatible with Serato DJ Pro and is a strong contender for any serious DJ.
A 4 channel mixer packed with lots of deck controls including needle search and quick looping. You'll find all of these controls work perfectly with Serato and the performance pads have a whopping 11 modes to choose from giving you ultra versatility.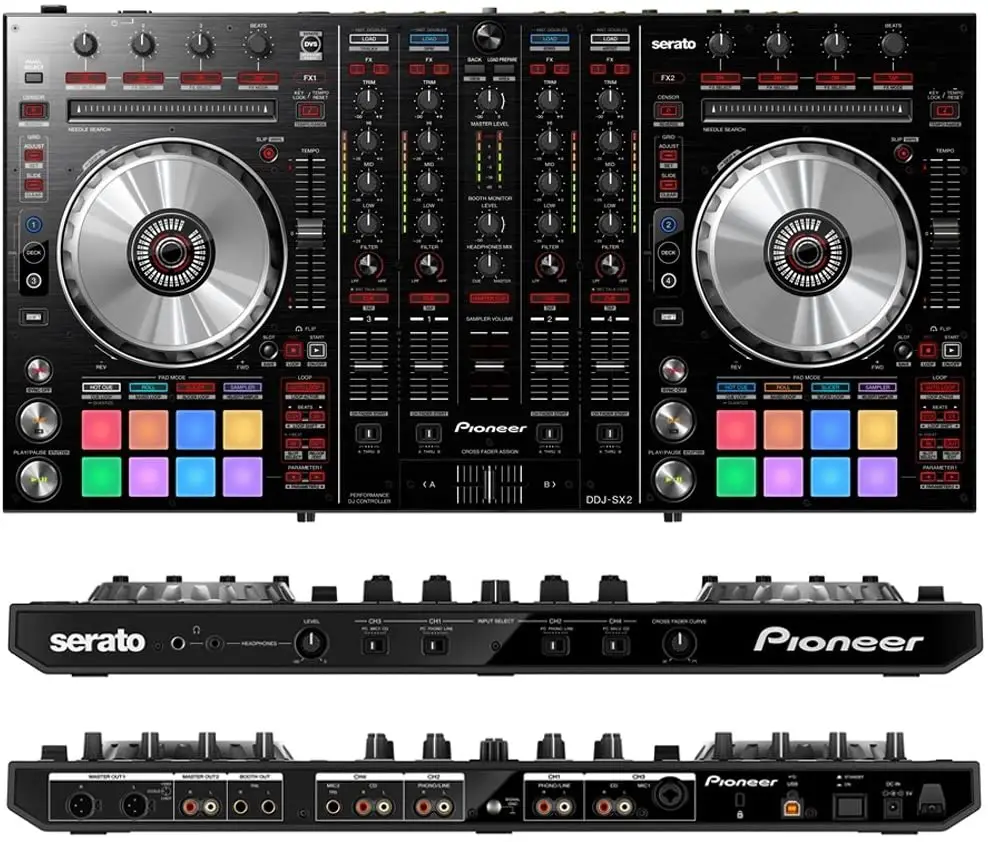 Not only that but purchasing the SX3 includes licences for some of Seratos plugins we mentioned earlier. Namely the Flip sequencer plugin and Pitch 'n' Time plugin which allows you to get creative with key and speed manipulation of your sounds.
Its features and compatibility make it a very strong contender as you always have the option of switching from Serato DJ Pro to Rekordbox software in the future without any loss of features.
So while you might be thinking that either Serato or Rekordbox right for you it's important to understand that these two DJ apps cater to their user base in different ways. So depending on your DJ style one might be more suitable than the other.
So let's look at the different types of DJ and which may work best for you
Bar or mobile DJ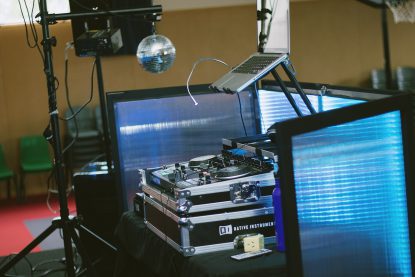 If you work regularly in bars, small clubs or are a mobile DJ working weddings and private parties then Rekordbox might be the best choice for you. Since Pioneer DJ hardware has mostly been created for these types of environments it's no surprise that Rekordbox has all the features you'd want and allows for some scalability with a variety of venues.
To get the most out of it you'll probably want to use Pioneer DJ hardware too. Some bars will have this as standard anyway so it makes life easier if you progress to using a club or venue's DJ gear.
The addition of streaming services like Tidal for DJs means you can hit the ground running with millions of tracks available to you, capable of pleasing almost any song request.
If you have lighting or TV screens at your disposal you can even connect your Rekordbox software to them. Displaying animated lyrics embedded within tracks. Check out these demos direct from Pioneer. The lighting animations for your mobile Dj setup are a game changer if you're looking to boost the quality of your light show.
Here's an example of the lyrics animation too.
Club or Festival DJ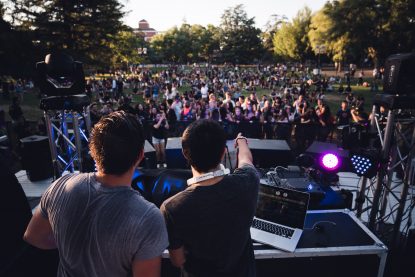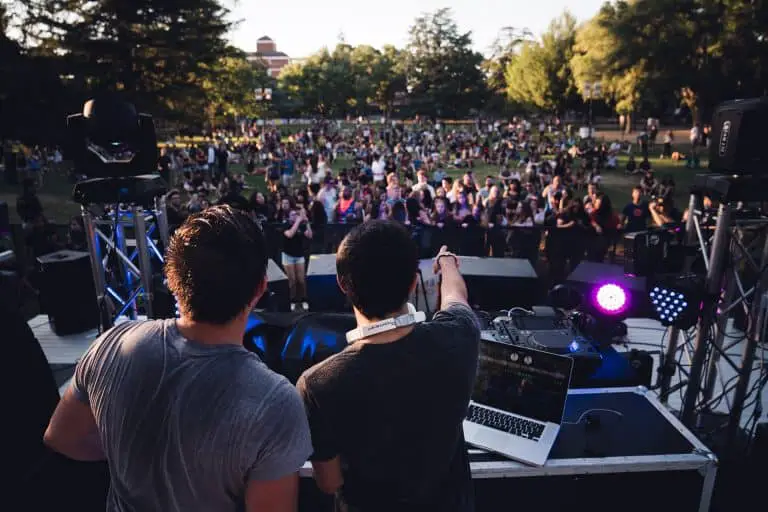 If you're playing carefully curated, pre-prepared sets, with custom loops, beats and maybe even our percussion loops available to download, then Serato DJ Pro is probably your best bet.
Serato is a highly capable DJ software setup that can handle all of your creative needs with ease. It has arguably the best playback quality and whether you're scratch mixing, looping or just seamlessly mixing your set list together, it feels like the stronger contender in those role.
If there's Pioneer hardware in the club Serato can still handle it, if you're taking your own DJ gear then its going to work perfectly. Serato excels in these environments.
Scratch DJ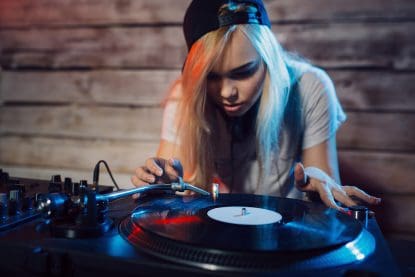 I'll be honest and say Rekordbox is not scratch DJ friendly. There I've said it! Some may disagree but in my experience the perfect scratch DJ software is Serato. From its birth Serato has been finely tuned for scratch DJs and its playback, sample capture and deployment is excellent.
It also handles the worlds best scratch DJ hardware with ease, perfectly integrated and with some fancy features to boot. Rekordbox is more mainstream in its approach and the jog wheels on their hardware just aren't up to scratch when it comes to scratching (Sorry I couldn't resist that pun!).
Grab yourself Serato DJ Pro and some Rane hardware and you'll be in scratch heaven!
Radio or event DJ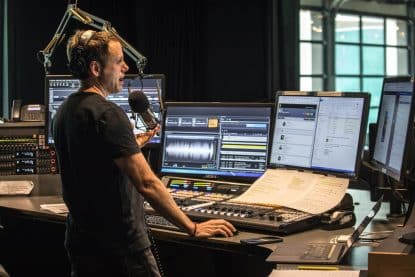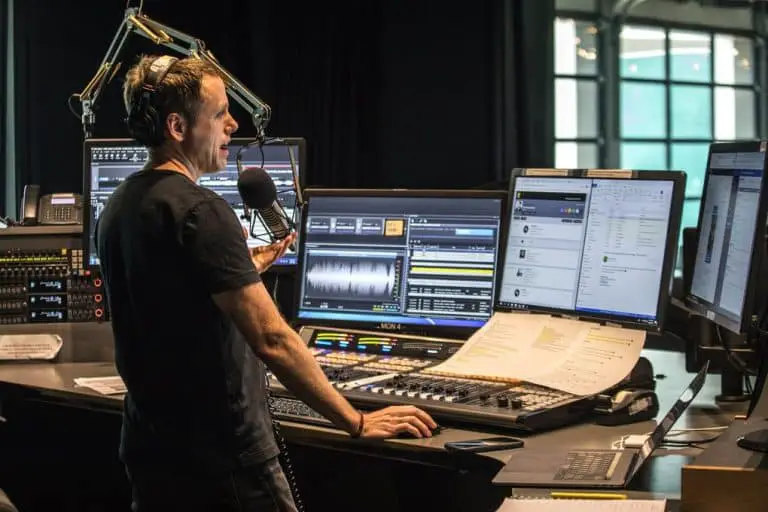 If your gig is a little more laid back or improvised then you'll want something intuitive and quicker to administer. For this I'd recommend using Rekordbox as your DJ software since it offers the easiest user experience of the two software applications.
Rekordbox has a great music library search facility, some great tools for finding complimenting keys if you want to DJ harmonically, and some great streaming service integration too which might prove useful.
Some events may wish for tighter integration or easy handover from DJ to DJ, something Rekordbox excels at.
There are plenty of other ways to improve your DJ skills, check out these articles.