12 of the best DJing courses reviewed. Paid and Free options
So you want to learn to DJ online and are looking for the best courses for DJing? I've reviewed many different DJ courses to see which rank as the best in the world. So that you can make an informed choice when learning to DJ.
So if you're asking "What are the best DJ courses online right now?" We've got the answer.
The best DJ courses online right now are DJCoursesOnline, Skillshare, Club Ready DJ School and the Pete Tong DJ Academy. There's plenty more to choose from in our in-depth review.
We've added some useful advice at the end to help you pick the best online DJ coourse for you so make sure you read the entire article. 
Last updated: 22nd June 2023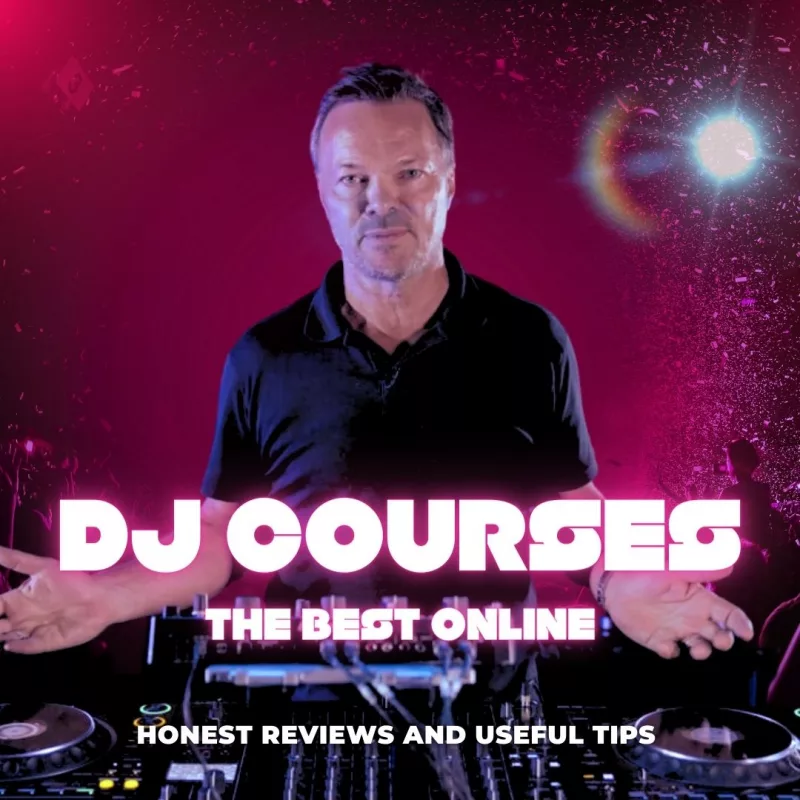 These guys are absolutely nailing it right now and have a rather aptly named site DJ Courses Online.
Well, the first thing to say is that this course is a little different to the others that have made it onto this list. Rather than paying for a specific course you pay a subscription to the site.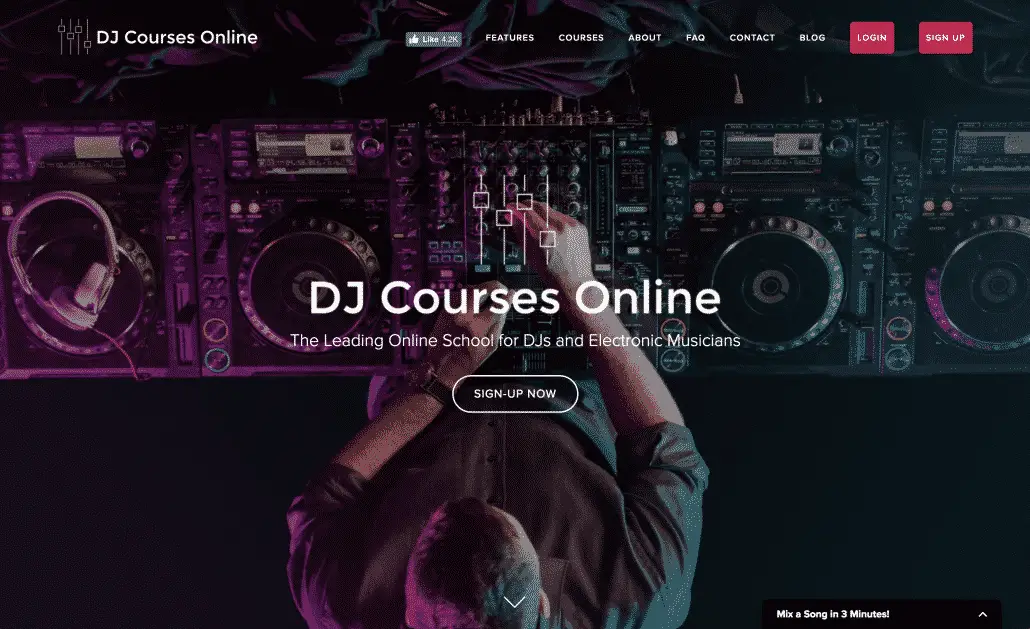 This grants you access to a ALL of the courses that have been created by professional DJs. Unlimited online access to all of the courses whenever you need them. Think of this as the Netflix of DJ courses.
What I like about this way of doing things is that it puts you in touch with a whole host of different teaching styles. Paying for content created from a single DJ can be a great way to learn; provided you find their style clicks with you.
This subscription model means you're not paying over and over for new courses. You can try them all! So far its the best value for money I have found.
By being able to try loads of different teachers who're all housed under one roof you can easily find the right fit for you. The same goes for the difficulty level that your course teacher delivers their content at.
I like this because it gives advanced DJs plenty of new content with more added every month, and it also gives beginners something to aspire to. By seeing for yourself what you could be doing in just a few months you'll have the drive and focus needed to take your DJ skills to new heights.
My favourite courses
The "DJ-ing Techniques" courses are fantastic and something you can go back to and watch again and again.
The "How to DJ Masterclass" is an absolute must for DJs of all skill levels to make sure you've covered everything a DJ should be aware of and mastered.
All in all this site comes highly recommended for those of you who want to learn to DJ online, but don't necessarily want to tie yourself down to one style of teaching or level of difficulty. Check out DJCoursesOnline.com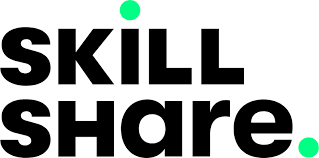 Continuing on the same trend with subscription based DJ courses I have to give a big mention to Skillshare. 
There's a number of websites now that offer subscription based courses but I don't think any quite offer the quality and the value for money that SkillShare does. 
A subscription to SkillShare gets you access to EVERY course available on their platform.
NOTE: Right now they have 50% off an annual subscription too with code "affdtp50". 
Everything from DJing to learning to paint, starting a business, marketing, graphic design and app development. It's all there with unlimited access.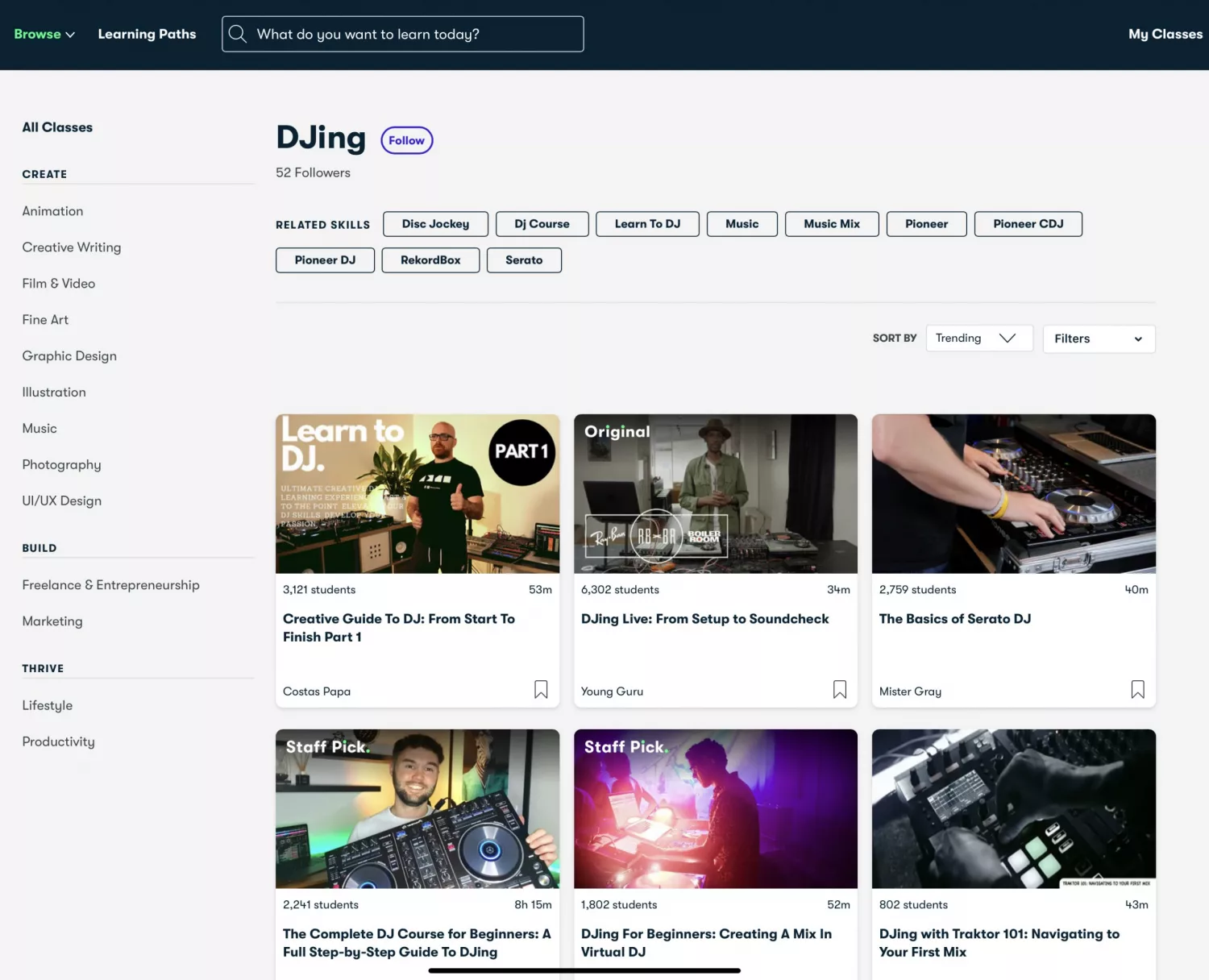 As for the DJ courses on their platform, there are currently 22 at the last time I counted. Sure some of them are pretty short at just 45 minutes long but others run in to the hours and for the price of your unlimited subscription you can do all of them, plus up your marketing game and business prowess at the same time. 
I already have a SkillShare account so I really enjoyed going through all the DJ courses and knowing I've enjoyed all the content they had to offer.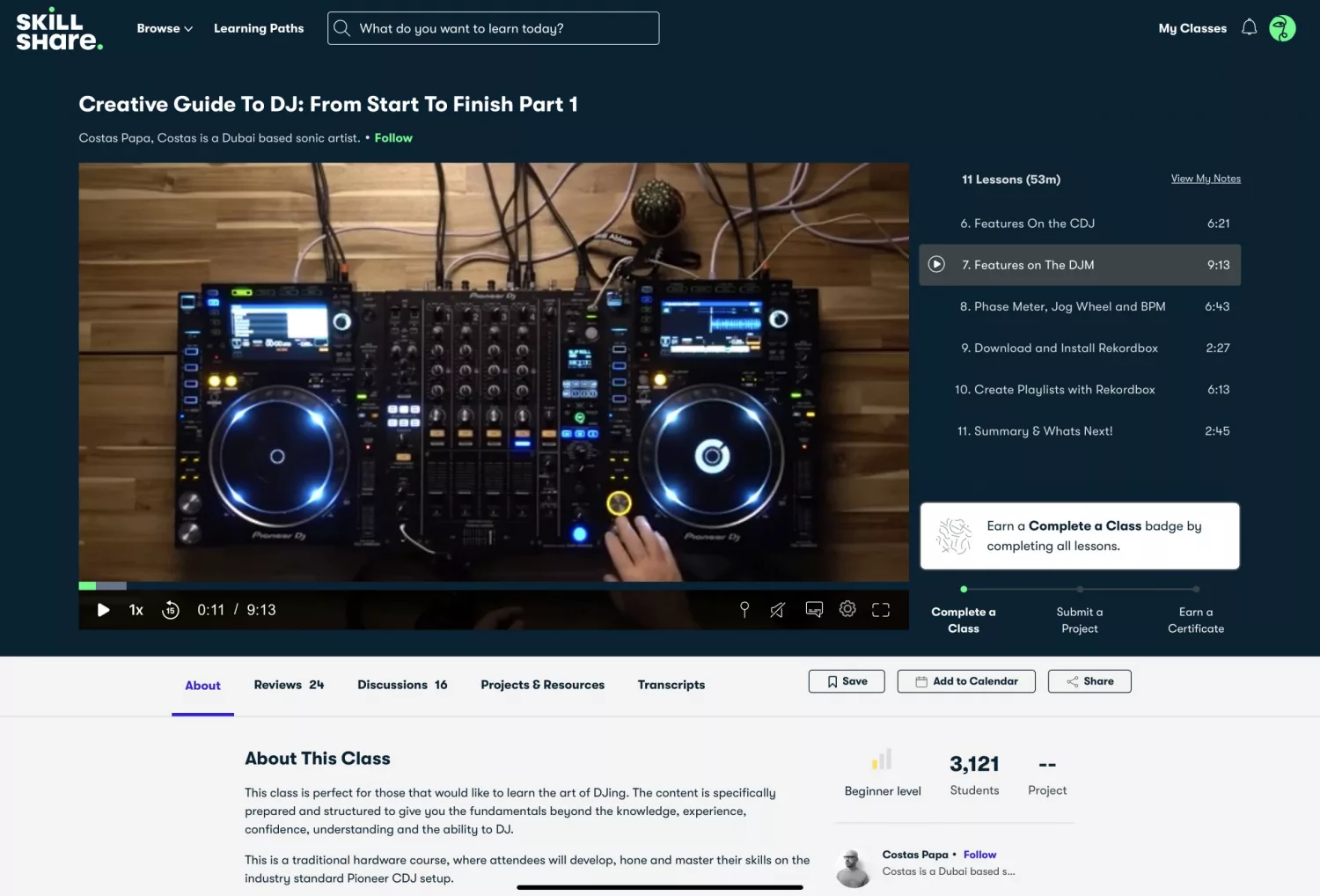 There's hours of useful videos to go through and at just $24 USD for a year's subscription it's excellent value for money. Even if you only ever did the DJ courses and nothing else that $1.09 per course! Not bad! 
I recommend signing up to SkillShare as you get the first month free and they often dish out discount codes to reduce the annual fee too.
I also recommend you use it in conjunction with other DJ courses you'll find in on this page. My take on Skillshare DJ courses is that they're not as detailed or as advanced as other offerings. Don't expect a full blown beginner to professional course, but you will learn plenty of tips and techniques to make it well worth the money.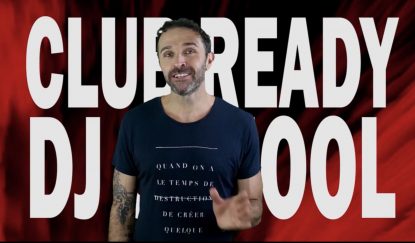 A lot of online DJ courses are about teaching you how to DJ. The various techniques for mixing, beat matching, getting creative and building playlists. But Club Ready DJ take it one step further.
These guys teach you how to BE a DJ, not just how to DJ. The can take you from complete beginner to professional DJ with residencies, regular gigs and an actually business DJ-ing regularly.
For me this is excellent as it suits so many DJ skill levels and really pushes the course candidates to go that extra mile and really create that dream job that I'm sure most aspiring DJs wish they had.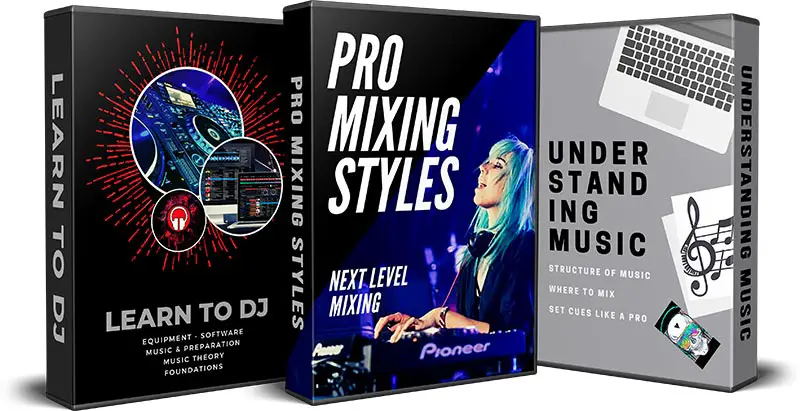 They have 3 online DJ courses to choose from that build upon your skill levels and confidence. Taking you from beginner DJ covering all the basics, to advanced DJ-ing techniques.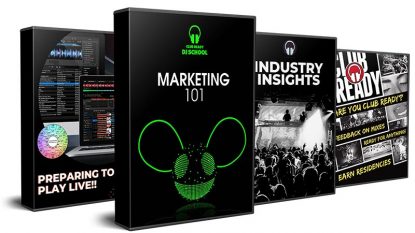 The 3rd course is one of the most impressive. Teaching you the ins and outs of the DJ-ing industry, how to market yourself to potential clients and giving you direct feedback on some of your best mixes.
What's really excellent is they offer a bundle of all these courses as one so you can literally go from novice to professional with one packaged course.
To make it even sweeter there's an exclusive Facebook group for course delegates to discuss tips and trips, as well as direct access to the Club Ready DJ team to ask questions, get more insights and extra feedback on your progression.
For me this makes Club Ready DJ one of the most impressive online DJ courses I've seen for a while.
The best bit? You can Try their free mini course now to see if it suits you and then buy the full course to take your DJ-ing from amateur to professional.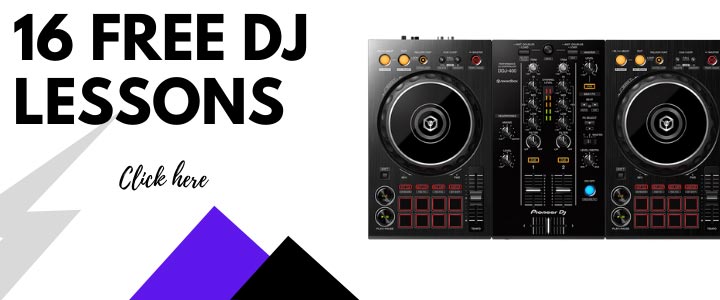 One of the United Kingdom's most famous DJs, Pete Tong has been around since the dawn of dance music and is still a regular DJ on BBC Radio 1. So if anyone knows how to DJ it's Pete.

Teaming up with the MAT Academy, Pete Tong has produced a masterclass in DJing with extensive coverage of every DJ topic you can think of.
There's a whopping 90 lessons in the course with everything you need to know about different DJ equipment, how to get the most out of it, mixing techniques and tips Pete has created over his many years in the DJ industry.
It also goes in depth in to how to be professional as a DJ, working in DJ booths and how to treat others to make sure you get ahead as a world class DJ.
It's a very comprehensive online DJ course which gives you confidence you're being taught by an absolute expert in the business. It also goes above and beyond some other courses by including a level of detail you don't always see.
Pete is for me, and for many, a dance music legend. Someone worth listening to and with a history of quality too.
One difference in this course is you're getting more than just one world famous DJ. The course features tips from the likes of Carl Cox, Jamie Jones and Nicole Moudaber. So there's plenty of expert tips and added value to this course.
Sign up for the trial to get discounts
I highly recommend you sign up to their free trial as you'll get regular newsletters which often have sizeable discounts. Usually around 30-50% off depending on the time of year.
You get 11 chapters, 60+ units and over 35 hours of video to watch. So plenty to get stuck in to.
Head over to petetong-djacademy.com to check it out and even view a live demo of the course.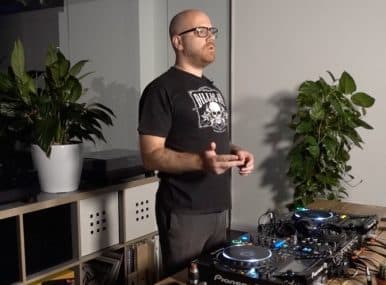 Dubai based DJ and producer Costas Papa has been teaching the art of music production and DJ-ing for some time now, with a number of step-by-step courses available on SkillShare. Specialising in Pioneer's Dj hardware and software, Costas' courses are chopped in to easily digestible, easily repeatable videos that you can progress through at your own pace. His concise and no nonsense approach is what stands out here and we were won over by how straightforward his courses are.
If you're looking to understand everything your Pioneer hardware can do then this creative DJing teacher is the right guy for you.
Start with Step 1 of his courses, a 10 video collection that will walk you through every aspect of DJing creatively with Pioneer DDJ and XDJ controllers. There's 7 steps to check out too so Costa really knows how to go in depth and offer you bite size videos you can always refer back to if you need it.
Sign up to SkillShare to get all Costas' courses and many many more.

The guys at Point Blank are really pushing things to the next level with their DJ courses. Famed for their incredible in-person music production courses that take place in some really globally popular cities, Point Blank now offer a DJ masterclass that goes above and beyond the competition.
Their online DJ course is definitely one to check out if you're serious about taking your DJing to the next level. Point Blank not only include the basics of DJing and technical skills to beat match and mix, they also teach you the fundamentals of music theory so you can better understand the music you're playing.
Point Blank have a created their own custom learning space rather than relying on third party platforms, because of this their courses are able to offer a much more detailed course itinerary that includes 1 to 1 sessions with your assigned expert. This means you not only benefit from online course work you can follow any time but you can also work directly with an expert DJ to learn the exact skills you're looking to improve. We absolutely LOVE this feature.
Here's exactly how the 1 to 1 feature works.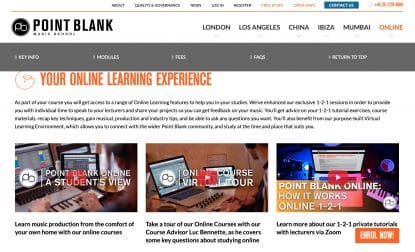 Not only that but Point Blank offer access to more live masterclass events and networking opportunities through their online service, making this course a no-brainer for those serious about their DJing.
If that wasn't enough taking one of their courses gives you discounts on other courses they offer so if you're also getting in to music production this is definitely the DJ course for you.
Even if you're not I can still highly recommend the Point Blank DJ Masterclass course as it is exceptional quality and the customised one on one lessons go above and beyond what the competition is offering. You can even speak to one of their advisors before purchasing to make sure its right for you.
Its definitely not the cheapest DJ class you'll find online but its undoubtably one of the best. The class runs 3 times a year in April, July and October of 2022. I recommend visiting their site and having a live chat with them to see what they can do for you.
Visit the Point Blank DJ Masterclass page here and contact them to find out more.

These guys have been around for a while and really know their stuff. Launched back in 2010 by Phil Morse, the courses available at Digital DJ Tips cover a variety of DJ related topics and styles of DJing.
They've even teamed up with legends like DJ Jazzy Jeff, James Hype and Laidback Luke bringing you plenty of options whatever your particular DJing niche.
While the courses aren't cheap they are very detailed in their particular subject. Take the "Mobile DJ Blueprint" course for example currently costing $247.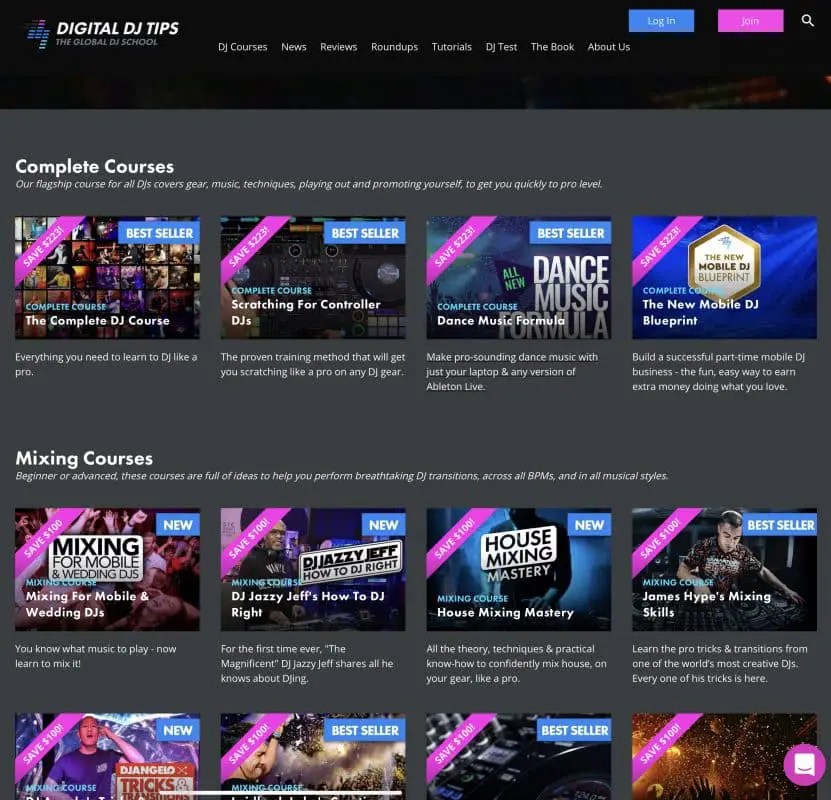 They have specific courses on mixing for mobile and wedding DJs, mixing skills by James Hype and courses specifically on creative DJing techniques.
It would be great to see some of these bundled together to create some ultimate packs. If you enjoy one of their courses chances are you'll enjoy others. Phil's very own "The Complete DJ Course" is a great package that coves all the fundamentals of being a modern DJ.
The formatting and packaging of their courses is very high quality and you get direct access to an assigned tutor to make sure you get the most of your course experience too. You also get access to their "Student Hub" Facebook group so you can ask extra questions there and learn from other students and experts.
Head over to the courses section of Digital DJ Tips to see whats on offer.
Founded in 2014 Jamie built his own Practical DJ courses in a custom built studio. It was so successful that he took it online with courses for the masses anywhere in the world. Since then he's amassed an amazing 150,000 subscribers  and many happy DJs have bought he's courses.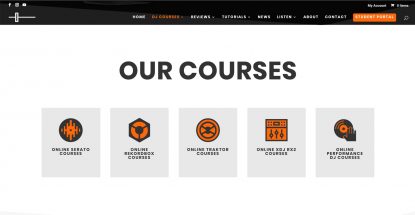 Along with his team of content creators he has produced some excellent courses based around industry standard DJ software like Traktor, Serato and Rekordbox. He's also created some additional courses on advanced DJing which are well worth checking out.
The online DJ courses feature video tutorials that are easy to follow and very professionally produced. Making following the instructions a breeze.
There's even different courses for each skill level so you can grow and improve along with them on whatever DJ hardware and software you use.
I like how clear and concise the courses are and easy to follow. Its also nice to see courses based upon specific software and skill levels. This is rare and makes these courses stand apart from the others.
If you're already in deep with one DJ software app then these courses are perfect for you.
Head over to Crossfader.com to read more about each of their courses and find one that suits you.
No list of the best DJ courses online would be complete without a reference to the world of udemy.com. If you haven't heard of this site then where have you been? And what do you want to learn? These are the only two questions you need to ask yourself because it covers literally everything when it comes to becoming a DJ.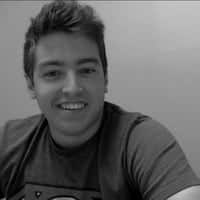 I've selected Millionaire DJ as my course of choice for a number of different reasons. Firstly, I like that it's targeted at the absolute beginner. By starting off with recommending the audio equipment and software that you'll need this course is ideal for those of you still researching what kit you want to buy.
One potential drawback is that you will need a copy of FL Studio 12 to use this course at all. To be fair I don't think this will catch anybody out as it's actually included in the name of the course.
You can use a trial version for free to get you started, but as mentioned quite clearly in the course description this isn't recommended.
The price is super reasonable at £25 and is often discounted by half in flash sales so if you want to grab yourself a bargain then this is one course that's well worth keeping an eye on.
As for the lessons themselves they're clearly structured and thought out, although some of them may need to be done in several sittings as they're well over an hour long.
You may think that this is an odd thing to flag up, but remember you won't be able to watch a lesson from beginning to end like you can you favourite Netflix show.
New concepts and techniques are going to be introduced that you'll have to get your head around, learn to recognise, and then finally put into practice yourself. If you simply speed through every video and treat it like a boxset you want to binge watch then you won't get the most out of it.
Take your time and work through all of the subtle pointers and this course could well make all the difference to your fledgling DJ career!
Check out Millionaire DJ on Udemy
Video content is where it's at if you want to perfect the art of DJing folks. With so many subtle effects that you need to master it can so hard to know where to begin. Luckily YouTube tutorials like this one above have all of this covered.
Jon Sine gets tens of thousands of views a month for a whole host of videos covering everything there is to know about the music industry. He knows his DJing inside out which is great, but he also has a great view of the big picture. This makes him the ideal person to tell you exactly what you need to know.
I'd suggest starting with the beginner's DJ tutorial he offers as it's a great little intro to all the basics. By hearing the sounds produced by someone who's already mastered the basics you should be able to easily tell what you need to work on.
This is great as it ensures you don't skip over the fundamentals before moving onto more advanced stuff.
Another real plus point about trusting your musical education to this guy is that he gives you everything for free. There's certainly no better feeling than getting something amazing for nothing in return, and that's exactly what he's giving you.
This makes it ideal for experienced pros and intrepid beginners alike. If you've been in the game a long time you may well have heard a lot of what he has to say; in which case you wouldn't want to shell out some of your hard earned money to hear the basics all over again.
And if you're new to the genre you may find that you dip in and out of practice as you get used to it. By paying nothing you're not risking anything. Basically you have nothing lose.
The other great thing is that you can easily interact with him in the comments section or via social media. This gives you the chance to ask pressing questions as well as suggesting new content for future videos.
Think of it like this: if enough people ask him how to become a DJ he's going to keep adding new content isn't he!
Check out Jon's YouTube channel
This is something that everyone who wants an online DJ course needs to know: LaidBack Luke has his own YouTube channel. Not only is he one of the world's premier DJs, he's also made well over $10 million doing it. Sounds like just the kind of guy that we could all do with a little help and advice from right?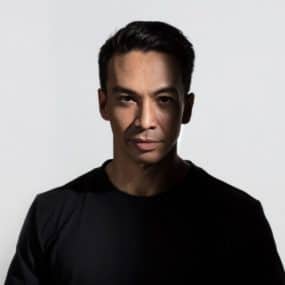 What I really like about this channel is it comes straight from the mind of one of the best DJs in the business. He covers everything from the absolute basics you need to get started, all the way up to some of the most advanced techniques in the world today.
This makes it ideal for those of you who want to continue to evolve under the tutelage of a single teacher.
There's also the added bonus of it being free and available wherever you are. Granted there's no certificate to work towards as this isn't a formal course as such, but does that really matter?
Look at the best musicians you know and it's perhaps only the ones who create classical music that have any formal qualifications.
By learning from one of the best DJs around you'll be able to master anything you put your mind to and you won't care about certificates at the end of it.
I also really like the relaxed presenting and teaching style he uses (perhaps it's not all that surprising given his stage name). What's really refreshing about his style is that there aren't piles of jargon you have to battle through before you can understand what he's talking about.
He prefers to just fire up his kit and show you rather than talk and talk. This makes the learning experience engaging and easy to keep pace with.
At no point did I feel like I was being left behind or out of my depth. Plus because it's all on YouTube you can pause or rewind with the click of a button which is really nice. If you're looking for a simple way to learn that you can keep using no matter how advanced you get then this channel comes highly recommended!
Check out LaidBack Luke on Youtube
If you're using Albeton and/or Serato as your DJ software then this free 30 minute course is perfect for you. DJ Young Guru will walk you through everything you need to know about setting up and checking all your DJ hardware and software before the start of any gig.
This guy knows his stuff too, having DJ-ed warmup sets for the likes of  Alicia Keys and Jay Z along other celebrities.
Proof that preparation is king when it comes to DJ-ing. His free course on the popular platform Skillshare goes through everything you need to think about and how to check. This includes and handy checklist for your hardware, sound checking at the venue.
This course is great no matter what gig you've got. Whether its a private party or big club night. You have nothing to lose by spending 30 minutes watching his awesome course.
You can check out his course and others here.
If you want to learn a thing our two about DJing in general, and dance music in particular, then who better to learn from than this guy? With millions of streams and views every week his songs are anthems in clubs right around the world.
Now it's time to see how he gets on when he has to teach the likes of you and I…
What's impressive about this course is how professionally it's delivered! Armin hasn't gone down the YouTube route, opting instead to distribute his educational content via the online teaching platform masterclass.com.
This helps to give the course a more coherent look and feel than a YouTube channel, and you may also find that this helps you focus a little bit more on your learning as you're less likely to get distracted and start page hopping.
One thing that you certainly do need to be aware of however is that this course isn't free. There's nothing wrong with paying for an online DJ course and perhaps we're all too often spoilt when it comes to getting stuff for free on YouTube.
A single lesson is priced at £85 which may sound a little expensive if you're just starting out, but you are hearing words of wisdom from one of the very best DJs in the world.
There's also the option of making use of the 7 day free trial pass. This allows you to access course content and material for an entire week at no charge. The perfect try before you buy if you will.
If you're the sort of person who doesn't mind paying out for expertise but wants to be sure of getting value for money before you part with a chunk of your pay cheque then this will be the right option for you.
The interactive element is also well worth the investment if you ask me. By providing workbooks on every lesson (there are dozens of them on there) you can test your knowledge and start applying your new skills the moment you're ready. This is a great way of checking that you've taken on board everything you need to know before jumping ahead to more advanced stuff.
The final thing that may just sway you are the uploading options. By showing what you've done to the rest of the class you can get instant feedback on where you're going wrong and where you can make those all-important final tweaks that will make all the difference.
Ideal for those of you who are happy to pay for interactive learning from one of the world's top DJs.
Check out the masterclass by Armin van Buuren
Hopefully this rundown of 5 of the best online DJ courses has given you plenty of ideas about how you can take things to the next level. Now all you have to do is find which one clicks with you and then practice, practice, practice.
Its worth looking in to courses you can do in person, offline and on a real pro DJ setup as well. There's more and more DJ studios popping up around the world so its worth checking a few out to see if they better suit your needs.
Make Me A DJ
For a real hands-on one to one experience take a look at Make Me A DJ based in the Manchester, England. Whether you're a professional already or a newbie to the DJing world they can help you improve immensely. They have industry leading hardware ready for you to use in a friendly and comfortable environment great for learning the tricks of the trade.

They've also got a range of courses to suit all budgets and skill levels. From a quick 2 hour lesson that you can book weekly or whenever suits you. Right up to cost effective multi-day packages and advanced courses.
They even offer music production courses and can combine the two for those who are keen to be world famous DJ producers.
Check out MakeMeADJ.com for more information.
We've reviewed so many great courses but our favourite right now is "DJ Courses Online" It's easily the best value for money and gives unlimited access to all their courses for a monthly subscription. Perfect! 
Now you know about all the best courses out there I wanted to share some useful tips on how to pick the right course for you. I get asked this more than anything else so I've put together a handy list of things to look out for. 
Define Your Objectives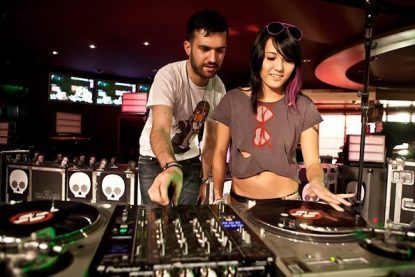 Before you even begin to browse the sea of available DJ courses, it's crucial to take a step back and define your learning objectives. Do you want to get the basics down as an absolute beginner? Or are you an intermediate DJ looking to enhance your beat-matching and mixing skills? Maybe you're a seasoned professional seeking to master a particular genre or technique, such as scratching or harmonic mixing.
Your objectives will guide you toward the course best suited to your needs. Each DJ course typically targets a specific skill level or technique, so knowing what you want to learn will streamline your selection process significantly.
Review the Course Content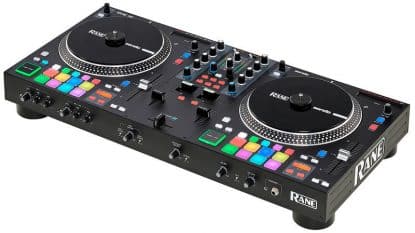 The heart of any course is its content. Once you have your objectives clear, turn your attention to the course curriculum. Ensure it not only aligns with your goals but also provides an in-depth exploration of the topic. A well-rounded course will offer a comprehensive curriculum that includes theory, techniques, and the culture and history of DJing.
If possible, look for a detailed course syllabus or outline. This will give you a clear understanding of what the course will cover and how it can benefit you.
Consider the Instructor's Experience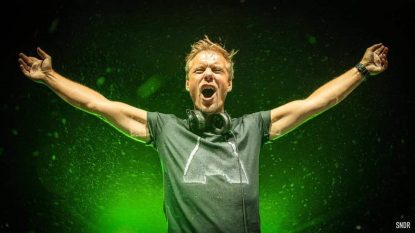 A course is only as good as the instructor who teaches it. Experienced instructors who have been successful in the DJ industry bring invaluable real-world insights to the table. They understand the nuances, challenges, and tricks of the trade that can't be found in textbooks.
Check out the instructor's background, achievements, and teaching experience. Look for someone who is not only a successful DJ but also an effective teacher.
Look for Hands-on Opportunities
DJing is a practical skill; it's not something you can master just by reading or watching videos. The best DJ courses offer plenty of hands-on opportunities for you to apply what you've learned. This might include live mixing sessions, working with different DJ software and equipment, and even organizing and performing your own DJ sets.
These practical experiences can fast-track your learning and give you a sense of what DJing in real-life scenarios feels like, preparing you for future gigs.
Analyze the Course Format
Different courses offer different formats, including live sessions, pre-recorded lessons, or a mix of both. If the course involves live lessons, make sure the schedule fits into your daily routine. On the other hand, pre-recorded lessons offer flexibility, allowing you to learn at your own pace. However, ensure you have access to these lessons for as long as you need them—whether it's for a few months or lifetime access.
The format can significantly impact your learning experience, so consider what works best for you.
Check Reviews and Testimonials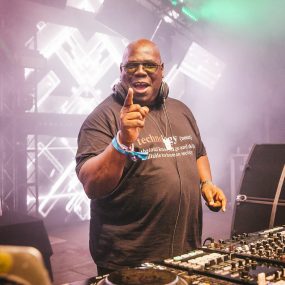 Word-of-mouth and personal experiences still reign supreme when choosing a course. Previous students' reviews and testimonials can offer an unfiltered view of what to expect from the course. Look for reviews that talk about the course content, teaching style, hands-on opportunities, and the value it brought to the student.
However, remember to take each review with a grain of salt; what worked (or didn't work) for one person might not necessarily apply to you.
Consider Your Budget
While it's true that investing in your education can have high returns, you should still consider your budget when choosing a DJ course. The costs of DJ courses can range from free to several hundred dollars.
Balance the cost of the course with what it offers—quality of content, instructor's experience, hands-on opportunities, and post-course support. The best course isn't always the most expensive one; it's the one that offers the best value for your investment.
Evaluate the Support and Community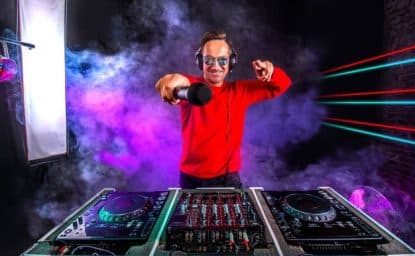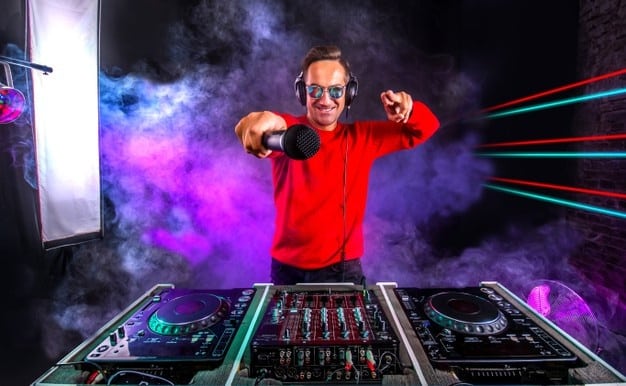 Your learning journey doesn't stop when the course ends. Consider whether the course provides ongoing support and has an active community. This could be in the form of a forum, regular Q&A sessions, or social media groups where students can collaborate, ask questions, share their work, and receive feedback.
This kind of support system not only helps with doubts or challenges you might face along the way but also keeps you motivated and engaged in your learning journey.
Choosing the right DJ course involves careful thought and research. But remember, the best course for you is the one that meets your learning objectives, fits your learning style and budget, and provides the support you need to continue growing your skills.
We'll be adding more advanced DJ tips and tricks soon so be sure to sign up to the newsletter.
There are plenty of other ways to improve your DJ skills, check out these articles.