Spotify DJ tips and tricks for downloading music
Are you eager to explore the DJing using Spotify as your music source? You're not alone! Many DJs wonder if it's possible to use Spotify in DJ sets, and we're here to give you the answer.
The answer isn't a straightforward "yes" or "no." While there isn't currently direct integration between Spotify and DJ apps, there are still some ways to DJ with Spotify music. I understand the frustrations that arise from wanting to use Spotify's music library, and I'm here to guide you through the process with the help of some additional software.
In this detailed guide, I'll walk you through the steps of DJing with Spotify. From downloading Spotify music for DJing purposes to staying up-to-date with the latest Spotify-compatible DJ software and DJ gear, we've got you covered. So let's go!
NOTE: We've just updated it to include extra tips on how to ehance your DJ sets with Spotify Playlists and some alternative streaming services to Spotify that are worth checking out.

Last updated: June 23rd 2023
Let start by answering a question so many people ask us,  can you still DJ with Spotify and how to use Spotify music when DJing? The short answer is that direct streaming with Spotify in to DJ software is currently not possible directly within DJ apps but that doesn't mean you can't DJ with Spotify Music. We've found a solution that might be what you're looking for.
There are 3rd party software applications that can record music playing from your Spotify app on a Windows or Mac computer. Allowing you to effectively download and store ANY Spotify song locally for use in your DJ sets.
Our favourite piece of software for this is called Tunespat which you can download now and trial for free. It allows you to download any tracks you can find on the Spotify desktop app. With this solution you just search for the songs you want on Spotify and then use the tunes kit app to download them.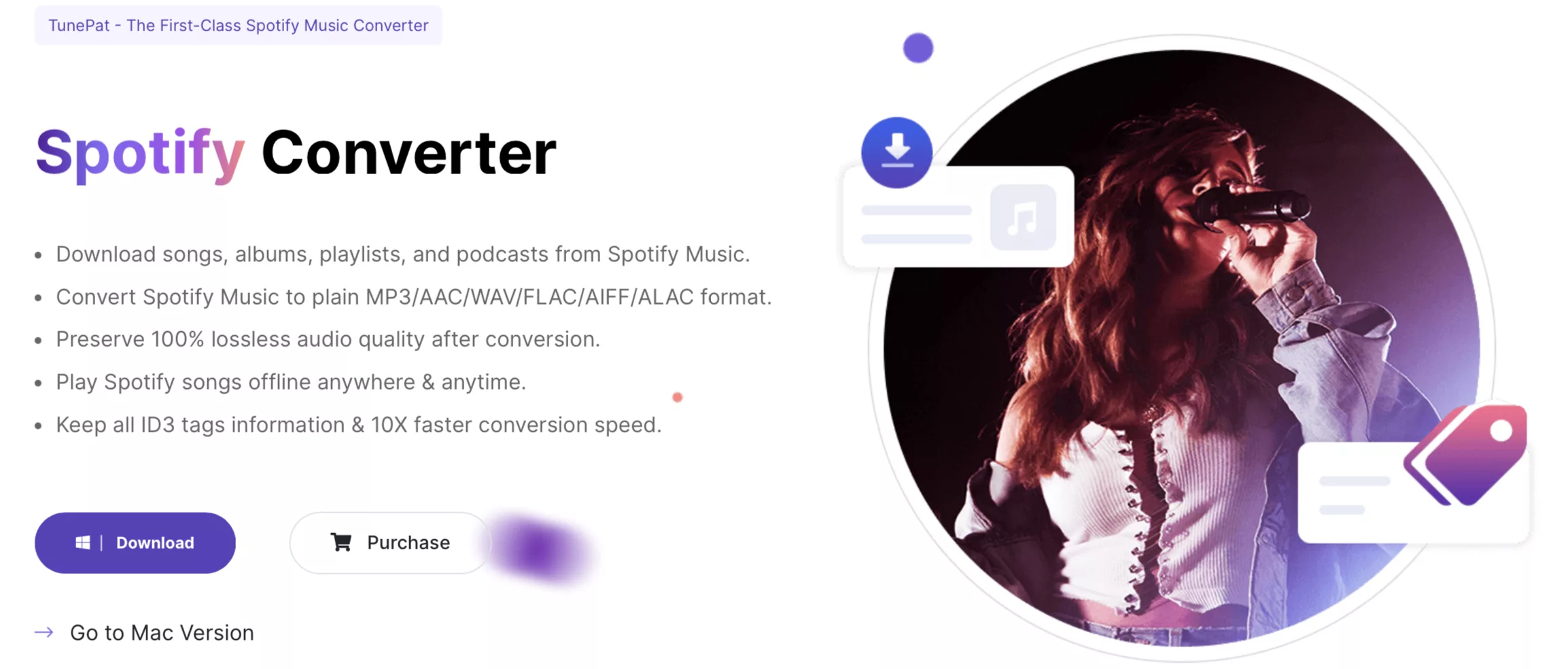 We'll touch on this software and the subject of downloading Spotify songs in a later chapter, but as a quick start it's worth checking out Tunespat to see if it works for you.
Download it for free from the link above and read on while its installing. The information in this guide is still very important if you plan to DJ with Spotify music.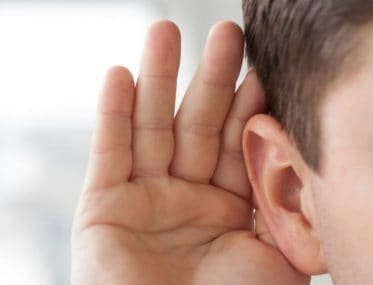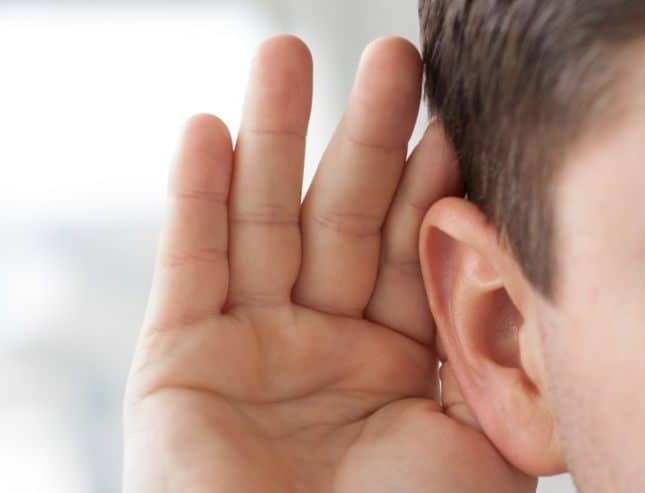 Let's tackle something a lot of people have been asking about. Just what is Spotify DJ mode and can you use it for DJing?
Spotify DJ mode is not the same thing as DJ-ing with Spotify. It's entirely designed towards fading between songs in a playlist of your choice. It can be useful at house parties and simple events where mixing seamlessly with beat-matching isn't so important.
It is definitely not recommended for professional DJ use as the Spotify DJ mode has no extra controls beyond how long the cross-fade is between songs. Never-the-less it is deemed (by Spotify at least) to be a feature that you can use to DJ with.
It might be all you need for your New Years Eve party or birthday BBQ. If that's the case then let's look a little closer at what you can do with the party mode in Spotify.
For starters I highly recommend you get a Spotify Premium account as the free ad support account will definitely wreck your party with those annoying audio adverts.
Make sure you have some great playlists created already. Spotify DJ mode relies heavily on playlists and you won't want just any old tracks playing.
Take some time to create your perfect party playlists based on whos coming to your party and the kind of music they will like.
You could also create different playlists for different times of day. I find music that works best at 2pm for a BBQ is very different to the playlist you'll want to play just after midnight on New Year's Day. Create a few playlists you know will work for the type of party you're planning.
Spotify DJ Mode works best when you're mixing multiple genres of music. This is because the cross-fade feature doesn't sync the tempos of songs, it simply fades one song in to another by reducing the volume of the outgoing track and increasing the volume from zero for the incoming track.
If the tempos are wildly different which is usually the case when mixing genres, the lack of beat-matching isn't so obvious. But if your playlist is all EDM or deep house tracks around a similar Beats-per-minute it can sound really off-putting. After all these musical genres were designed to be beat-matched so it just sounds like a very bad DJ at ruining your party!
What is Spotify DJ Mode?
Don't be fooled by the label of this feature, its not DJing, just quick fades to stop there being any "dead air" aka silence between tracks. It is not by any means something that any DJ should actually use.
I highly recommend you read on and find out exactly how you can DJ with music from Spotify. The following information my surprise you!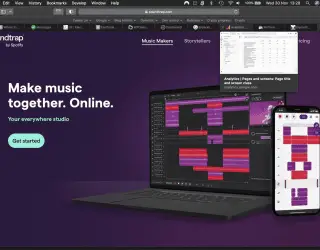 You may have seen adverts and news about a new service from Spotify called Soundtrap.  Their adverts say that you can
"mix music online" so you may  be fooled in to thinking this is DJ software from Spotify themselves.
Unfortunately this is not the case as Soundtrap is a browser based music production application, allowing musicians to produce music without any additional software.
This is great for musicians but not much use to you if you want to DJ with Spotify. Still if you're a music producer as well as a DJ its worth checking out.
When Soundtrap adverts say "mix music" they mean mixing together multiple channels of audio to create songs. So not the same kind of "mixing" us DJs are talking about.
Still if you're curious you can check out Soundtrap by Spotify to see what its all about.
So let's go through all of your DJing with Spotify options just so you know what's really available to you.
One of the easiest ways to DJ with Spotify is to use the onboard DJ mode that's accessible in the standard Spotify app, but there are a couple of caveats to that. If you use the standard mode then you'll need to be online throughout your set.
There will also be pauses to your track list whilst the ads play. Clearly you don't want this to happen! So you'll have to get Spotify Premium. There you can skip the ads, and download tracks so they're available offline. This is a obviously a must but something worth pointing out. You can get Spotify Premium here.
Things have changed in recent times so you'll need to check what software now supports Spotify streaming directly. The following apps used to have Spotify Integration so its possible they may do again in the future.
Don't worry though there are other solutions for getting Spotify music in to your DJ software of choice, we'll cover that in a later chapter.
Mixonset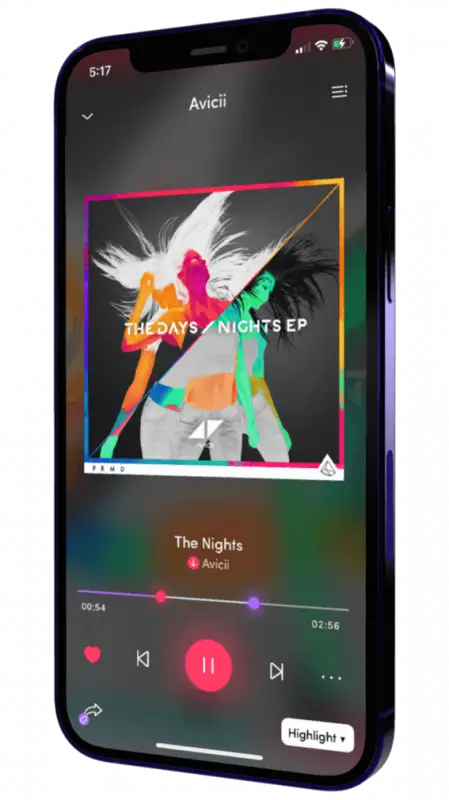 I've put this app first as it launched most recently in 2022. Mixonset is a very nicely designed app for iPhone that doesn't also work on iPad (more on that in a minute).
The app is a simple concept. Connect to your music libraries like Spotify and use clever algorithms to create the perfect auto-mix, seamlessly transitioning from one track to the next.
Sounds impressive eh? If you're an iPhone user its definitely worth a look.
The problem here is that the app doesn't integrate with any DJ hardware or other DJ software. So it simply does what the developers made it do. Not great for pro DJs.
On the other hand if you were looking fora solution to DJ a house party or get together and actually don't want the hassle of manually beat-matching and transitioning, then maybe this app is just what you need.
At the moment its only available for iPhone and iPad, there's no android versions. Its also optimised for iPhon too so the iPad experience isn't the greatest. The controls can be a little clunky but its more a set-and-forget type of app rather than one you'll regularly want to control
If you want to DJ with Spotify for a simple party and don't want to actually DJ yourself then maybe Mixonset is the app for you. If not then read on and see if any of the other apps are what you're after.
Algoriddim's Djay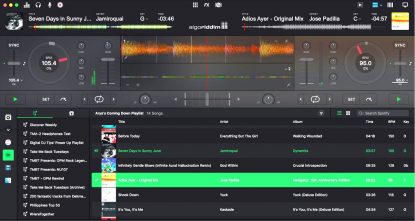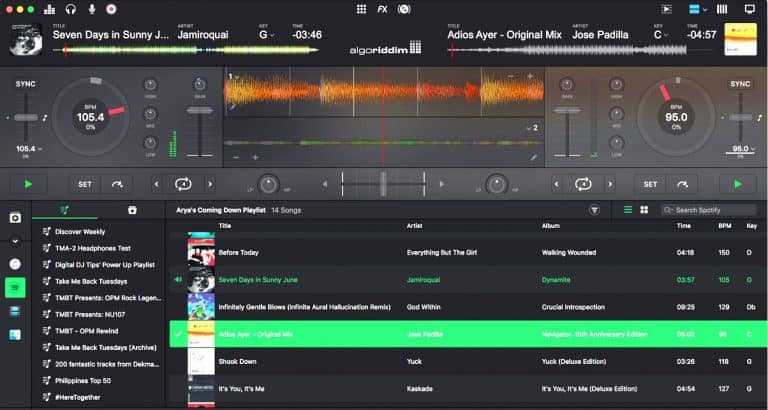 Algoriddim announced in March of 2020 that Spotify was pulling support for its popular Djay software as of 1st July 2020. While this was bad news for users of the software they are busy working on offering replacement streaming services that should offer a more robust long term solution to DJ-ing with streaming services.
It currently supports both Tidal and SoundCloud streaming services so its worth checking those out. DJay has always been one of the best DJ apps for streaming services, being one of the first to offer Spotify integration, so you'll no doubt see some of the best DJ streaming options in their software.
If Spotify does offer integrated streaming again you can bet that Algoriddim's Djay app will be the first to support it. Djay is still a great app worth downloading and playing with to see whether its other streaming music options are a good fit for you.
Virtual DJ
Virtual DJ is another app that you'll see a lot written about, but at time of writing the integration with Spotify has been suspended. We'll keep you up to speed with how that goes, but for the time being you'll be better off with a few of the other entries on this list. If its your preferred DJ app then it's worth keeping an eye on the Virtual DJ website to see if they bring this feature back.
There other methods of getting music from Spotify in to your DJ software. We'll cover that in a later chapter. So all is not lost. Read on!
JQBX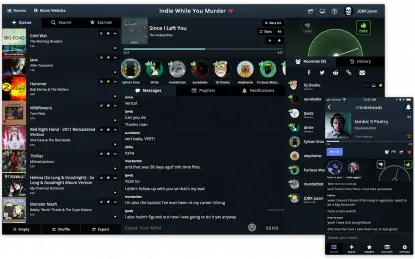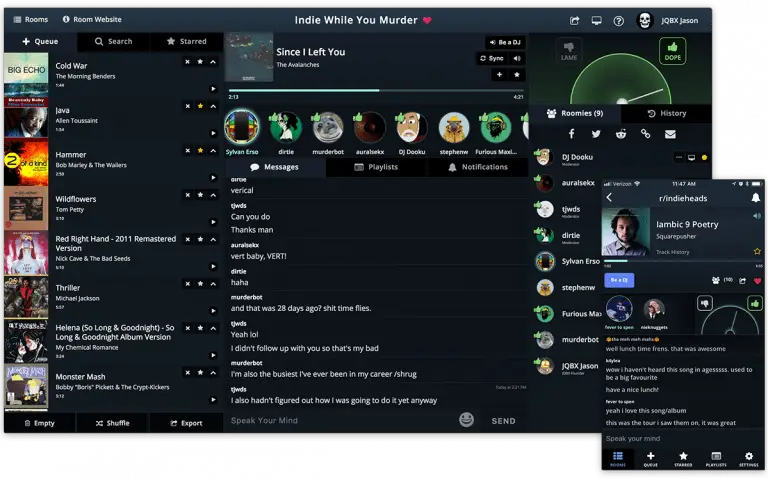 Another popular choice is JQBX. It's not the catchiest name, but it does allow you to create ad-free mixes when you signup for a Spotify Premium account.
The queuing function for your songs is a bit limited, and it doesn't include everything from Spotify.
For example, you can't synch recently played songs between the two apps. But it kind of redeems itself by having a built-in chatroom where you can swap tips with other aspiring DJs. 
Pacemaker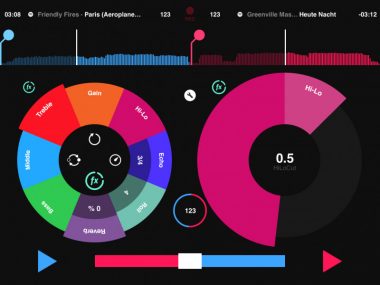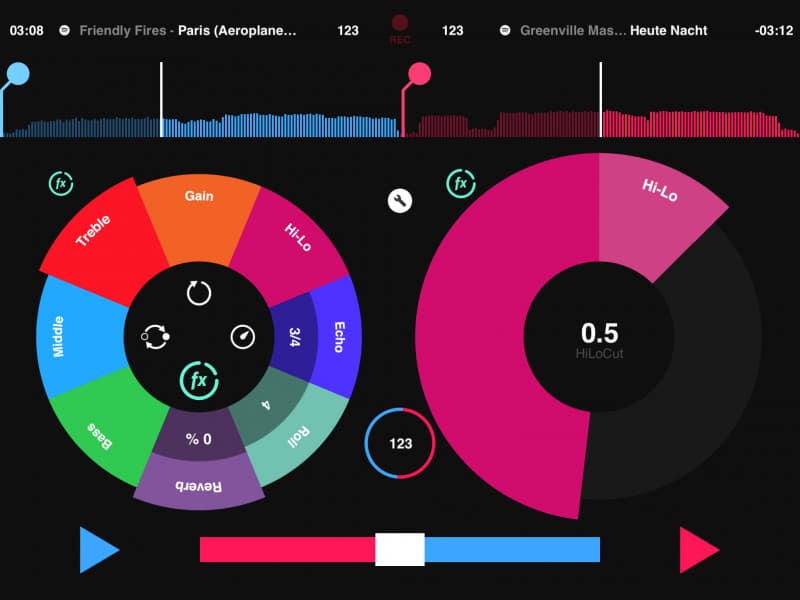 Pacemaker is also worth a look when you want to auto mix with Spotify. It's designed so that you can display a virtual turntable on your iPad, and a track list on your iPhone at the same time. Whilst some of the other apps on this list are specifically for parties, Pacemaker is also great when you're practicing.
It allows you to quickly and easily send your mixes to your mates over the built-in messenger. That way you can get feedback and tips on how to get better before your next set.The best version is for iPad.
For more on DJ-ing with an iPad read our tutorial article here.
Can I use Spotify with Traktor?
Unfortunately at this time its not possible to play Spotify songs with Tracktor. There's a number of reasons here. The Digital Rights Management of Spotify makes songs inaccessible to DJ software like Traktor unless the makers of Traktor (Native Instruments) set up a licensing deal with Spotify.
At the moment they haven't done this but they are aware its a feature many users would like to see integrated in the future.
Can I use Spotify with Serato Pro?
Again at this time its not possible but unlike Traktor there are some work-arounds that some users have claimed work. Its not easy and possibly unreliable, prone to being stopped quite easily with a Spotify update. Its always best to work with offline, fully legit music sources for your DJing. If you really want to try it then watch this video.
At the moment, due to the changes in Spotify's terms of service there isn't any hardware that integrates directly with Spotify. But thanks to the methods we've explained there are still ways to play Spotify music with DJ hardware. 
Not only that but there are some great pieces of DJ hardware that work well with alternatives to Spotify that can stream music. Namely Tidal, Beatsource Link and Beatport Link. 
So with this in mind we've picked a few of the most compatible DJ controllers that still work with streaming services.
Reloop Buddy 2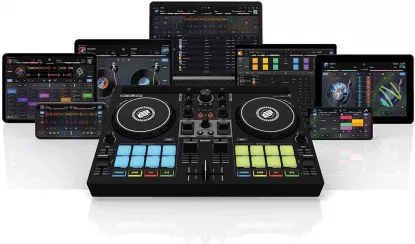 This is a great controller for so many reasons. Firstly it integrates seamlessly with Algoriddm's Djay app for laptops, smartphones and tablets too. They were the first to pioneer the now famous and replicated "Neural Mix" technology where you can isolate parts of a track on the fly like the vocals, melody or percussion. 
The Buddy 2 is wonderfully portable. Ever since I reviewed this product I was hooked. Its form factor isn't much bigger than an iPad pro and it actually has a slot in the back to hold your smart device. Its as capable as DJ controllers twice its size and its small size and lightweight casing means its easy to travel with. 
Algoriddim djay integrates perfectly with multiple streaming sources including Tidal which I believe is your best alternative to Spotify music streaming. I'll touch on that in a later chapter. For now I recommend checking out the latest prices for the Reloop Buddy 2 as its a powerful and affordable controller.
Hercules DJControl Inpulse 500 2-Deck USB DJ Controller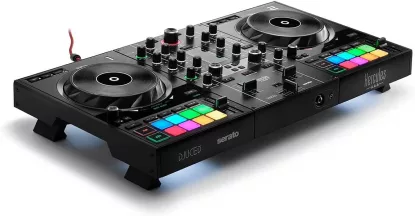 Hercules are making waves in the DJ hardware industry especially in the lower budget beginner to intermediate range. If your budget can't stretch to the $1000+ Professional Pioneer controllers then Hercules are there to pack a decent punch for your money. 
The Hercules Inpulse 500 controller is built to work seamlessly with Serato, which is industry standard DJ software that I highly recommend you check out. if you do download your Spotify music for DJing via the method we explained earlier, then you'll have no problem with playback on Serato.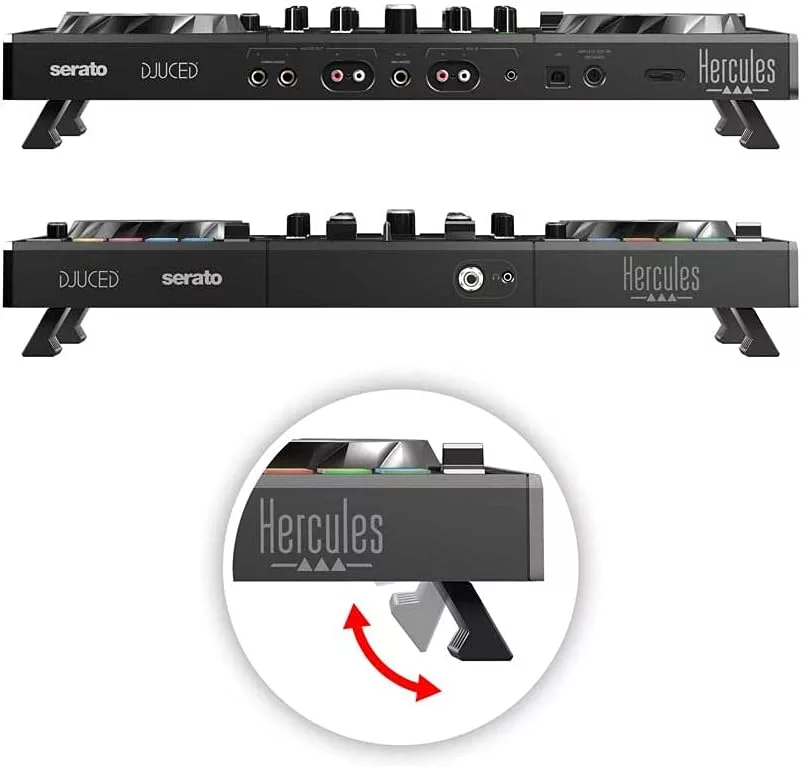 If on the other hand you want to switch to an alternative streaming service then Serato has you covered. Tidal, Beatport and Soundcloud are all built in and this controller works well to help you browse the libraries, load a track and start DJing with streaming music instantly. Not bad for the price point. 
Check out the latest prices for the Inpulse 500 from Hercules here.
Pioneer DDJ-200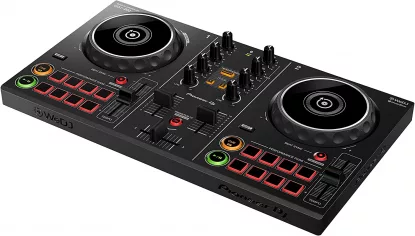 Let's take a look at the DDJ-200 from Pioneer. It's been around for a few years now but has constantly proven to be one of the most popular entry level controllers for aspiring DJs. 
Firstly it comes from Pioneer, the leading name in DJ hardware. Every nightclub, festival and event worth anything will always have Pioneer DJ gear, so you know its a name of quality. 
The DDJ is the first step on the ladder to upgrading to pro controllers somewhere down the line.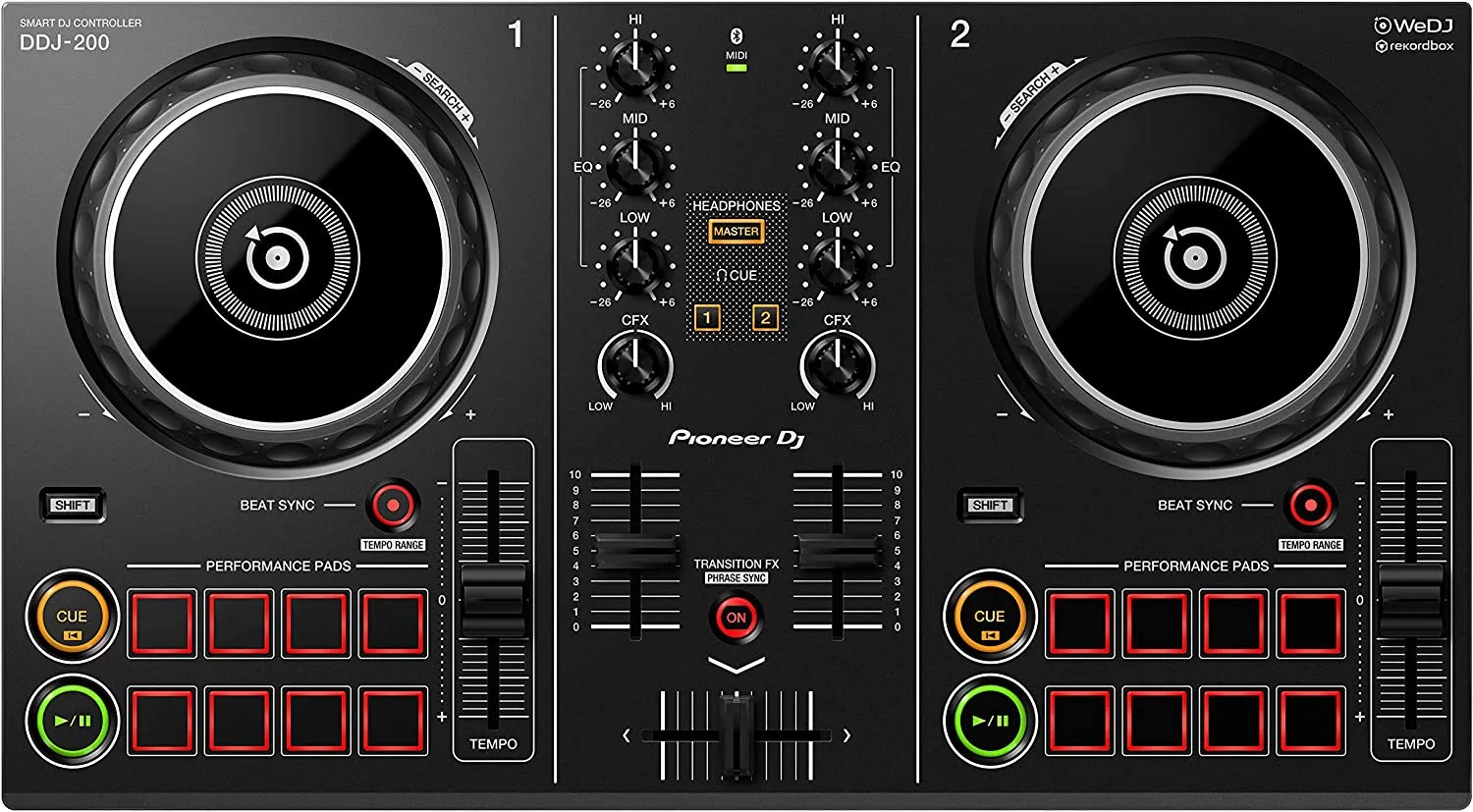 Admittedly its not the most feature rich controller of the 3 I recommend but it will at least get you used to the industry standard DJ software that is Rekordbox. So that alone makes it worth considering.
The Rekordbox DJ app currently gives you access to 4 streaming services you can use simultaneously. They are Beatport Link, Beatsource Link, SoundCloud Go+, Tidal. Giving you plenty of options to stream all sorts of musical genres direct to even the most basic of controllers like the DDJ-200.
Check out the latest prices on Amazon near you for the DDJ 200.
So this is where it all gets a little bit tricky. You know that there's a Spotify Premium that you're paying extra for, and you know there's a whole host of hardware that's compatible with it. So…is it actually legal to DJ with Spotify? Here goes…
If you take a look at the rights Spotify grant you under section 4 of their Terms & Conditions of Use, they have the following to say: 
"The Spotify Service and the Content are the property of Spotify or Spotify's licensors. We grant you a limited, non-exclusive, revocable licence to make personal, non-commercial, entertainment use of the Content. You promise and agree that you are using the Content for your own personal, non-commercial, entertainment use"
Sounds very much like lawyer speak, and it's not that clear to all too many DJs precisely what they can and can't do. After all, you just want to play some tunes. 
What is explicitly clear however, is that you can use Spotify within DJing software and apps like Pacemaker and djay (until July 2020) that we talked about a little earlier.
So, how about the massive grey area in the middle? The definition of a DJ is someone who plays music for public entertainment, which you would think means that you can't DJ at a party with Spotify.
Clearly you can use it in your own home when you're practicing, but what about if you want to play that same mix at a party?
Well, first make sure that you're playing at a venue that has a license for you to play and perform music to the public. Every good DJ will know to do this, but we're trying to shed some light on this grey area.
Next, you need to decide whether what you're doing is akin to ripping a CD and changing platforms, or playing a mix you legally prepared at home.
If you can argue that what you're doing is the latter, then all our research shows you should be fine.
There are no cases of fines or prosecutions to my knowledge that have resulted from DJs using Spotify Premium with some authorised third party hardware to entertain a crowd in a public place.
As long as you're happy with what you've read above, and the venue you're playing at is happy, go for it. Just make sure they know you'll be using Spotify, because honest is always the best policy.
UPDATE: Spotify change of terms and conditions
Spotify recently updated their terms to include the following which makes things a little clearer for all types of DJ, whether professional or ameteur.
"You may not, and you may not permit any device or system used in connection with the Spotify Service to, segue, mix, re-mix, or overlap any Spotify Content with any other audio content (including other Spotify Content)"
Pretty concise right? If you're transitioning one song over another and using their service, they wont be happy.
Whether this is enforceable is another matter. Software developers love to find loopholes and ways around licensing issues in order to make money.
Just to throw another legal implication of using Spotify with DJ equipment….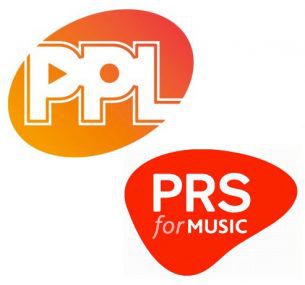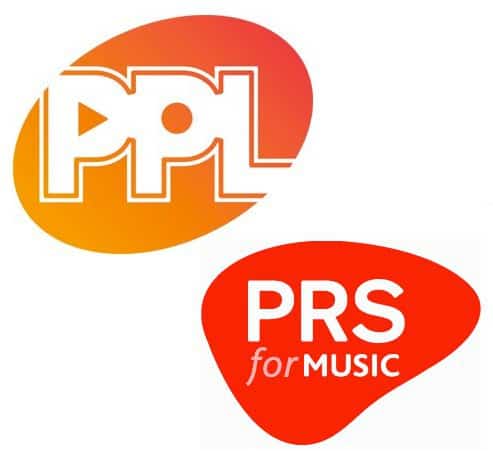 In order to DJ commercially with digital music you will most likely need a license such as the ProDub licence from PRS. The issue is that this licence and others like it are allowing you to pay royalties on the songs you play and those you digitally copy or transfer from one medium or location to another.
This doesn't however currently apply to streaming music services. Where you're not downloading a track but streaming it destroying the data as its consumed. DJing with Spotify really throws up a serious grey area here. So if you're looking to DJ commercially and legitimately you'll need to consider this rather dubious sticking point.
It's unclear at this time whether a service like Spotify would cause more legal headaches than any of the convenience it may offer.
There is one method which definitely still works in 2023 and thats downloading the tracks from Spotify via third-party software. We mentioned this in our first chapter but lets go in to more detail now that you've downloaded the trial version (if you haven't I highly recommend you give it a go).
With just a few clicks and you can download entire playlists you've created or albums you've found on Spotify. It's a surprisingly powerful app for Windows and Mac users.
Grab the app called Tunespat Spotify Music Converter which you can download and trial for free. You'll also need the Spotify desktop app for this to work which is also a free download here.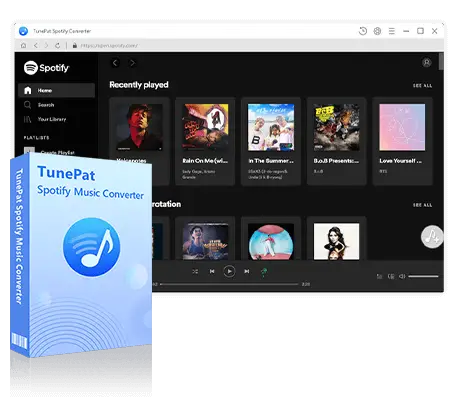 Once you have these 2 apps you can simply search on the Spotify app and drag a playlist or album title to the TunesKit app. This will load in the playlist and allow you to convert the files to your preferred music file format.
Tunespat Music Converter allows you to specify which music file format you would like too. So whether MP3, AAC or lossless FLAC or WAV files are your thing, you can choose the format, bitrate and sample rate in the app preferences.
This opens up a world of possibilities for your DJ sets where every track on Spotify is now available for you to download and import to your DJ software, entirely offline. There's no need for an internet connection while you're DJing as you have all your music stored on in your DJ app's music library.
I would recommend creating playlists first in the Spotify app and then downloading them all in one go via Tunespat as this is the quickest method of creating new set lists.
The software can also handle converting Apple Music, Tidal Music and Soundcloud too so you can purchase an all-in-one licence for the lot. Handy if you have multiple streaming services.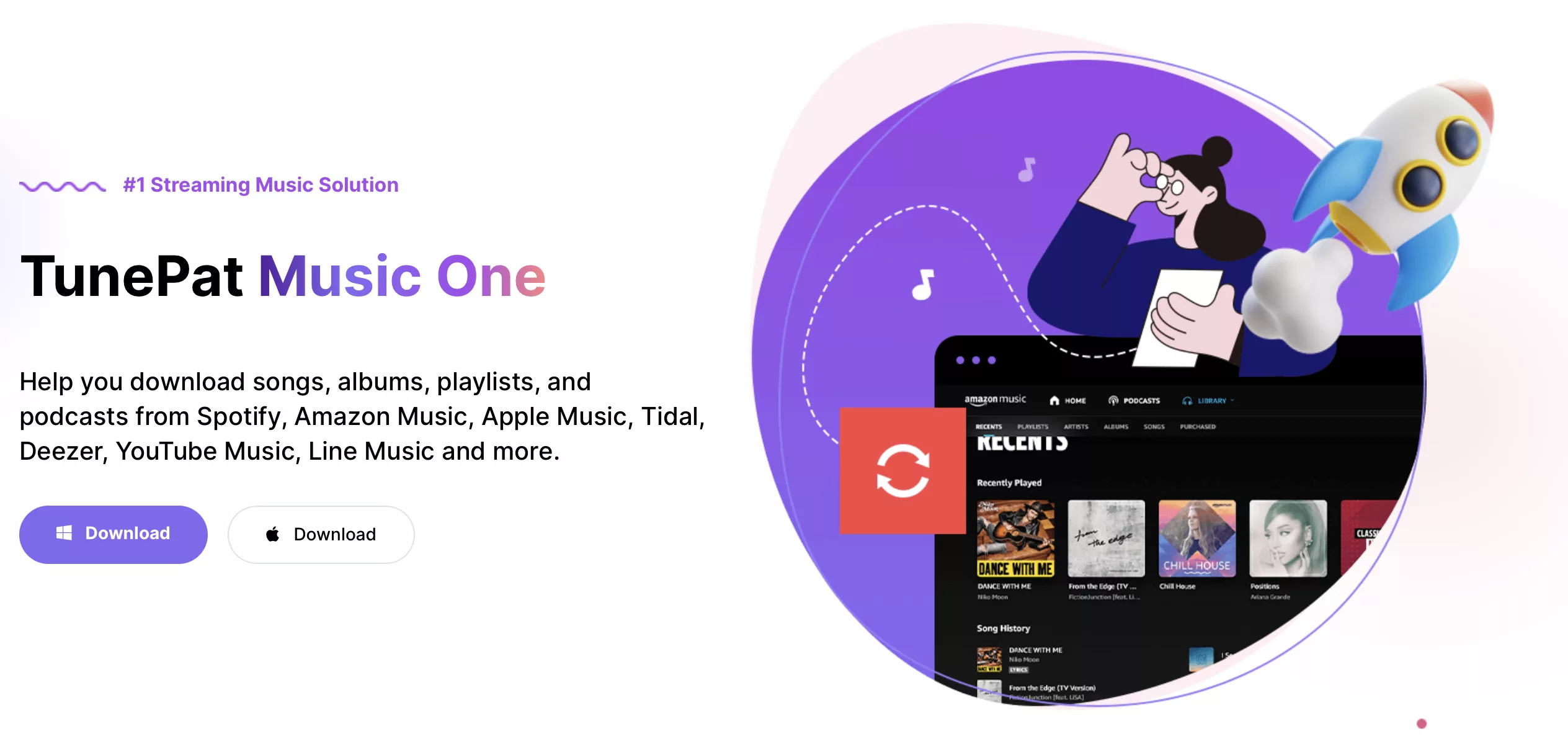 I'd recommend changing the default music format and bitrate too. 320kbps is the standard for compressed audio these days.
You can download a free trial of the software here. They also do a 1 month licence for around $15 and a life-time licence for $50 so its easy to get started whatever your payment preference.
Its worth noting you don't need a Spotify Premium account to do this either. Although it's still recommended if you plan to use Spotify on multiple devices.
The obvious question here is the legality of doing this with Spotify's music library. It goes against their terms and conditions so if they discovered you were doing this your account could be closed. It's unclear how Spotify could detect this though so you may well keep your account.
To be clear you are still downloading copyrighted music that is against Spotify's terms of service, so for legal reasons I don't recommend this approach for professional DJs. There are other streaming services like Tidal and Soundcloud that do stream directly to DJ software so it might be advisable to check those out too. Check out Tunespat Music Converter and make up your own mind.
Another issue you are going to need to consider is just how reliable Spotify actually is. There are a number of potential issues that could result from using a streaming service to get your music for a live set. 
Internet speed and reliability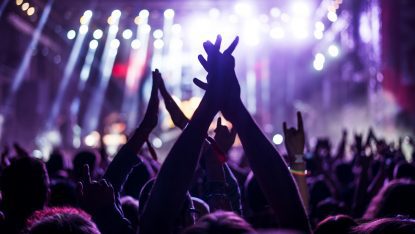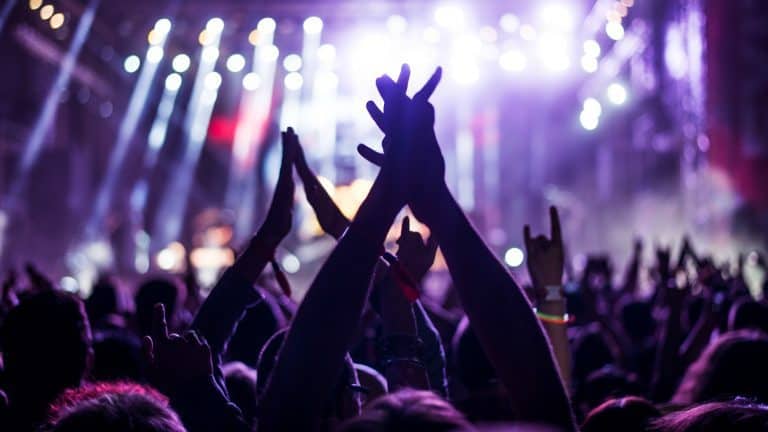 Firstly, you want to check the quality of the WiFi at the venue you intend to play at. If it starts to lag and dropout, then it's going to be a nightmare of an evening up on stage.
You should also factor in the hundreds of revellers who could be using the same internet connection to FaceTime and Facebook Live the evening.
If possible, you might want to ask the venue manager if they can lock people off the WiFi so that you can make full use of the bandwidth. Not an ideal situation. So don't stream music, only ever play downloaded offline songs.
Download the music before the event
If you're worried about streaming speed, then you're going to want to download your setlist, plus a few dozens favourites, onto your mobile device.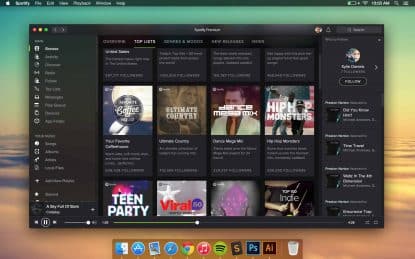 This is another bonus of upgrading to Spotify Premium, and it will give you the peace of mind that you still have access to your setlist. The days when DJs used to carry everything around in vinyl certainly have a lot still going for them!
Also make sure that you have a backup somewhere of your download. There's nothing worse than getting there and for one reason or another your device just dies on you.
If you have a spare then you have a chance to get up and running without having to spend 10 minutes on stage whilst the atmosphere petters out. Check out my useful DJ checklist to make sure you're fully prepared for your DJ gig.
Spotify will also upgrade itself automatically over time, as all online services do. It's really important they do this as it fixes bugs, and patches up network security so they don't drop out for weeks on end.
One potential issue this may cause is incompatibility with a previously fine piece of hardware. If you one day find that your controller just won't connect, then it's possible that it's not supported by the latest version of Spotify. You can either try and return Spotify to an earlier legacy version, or do a full shutdown of the device that's running it.
Either way its not an ideal situation although its not exclusive to DJing with Spotify. All DJ software is upgraded over time and compatibility is always something to watch out for.
Spotify's extensive music library provides DJs with an opportunity to create compelling sets that cater to different events, moods, and audiences.
With millions of songs from around the world at your fingertips, you can craft an engaging musical journey that reflects your style and the tastes of your audience.
Creating DJ playlists in Spotify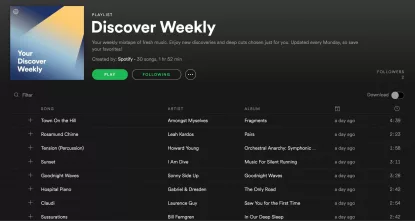 To get started, you'll want to spend some time curating custom playlists.
This task is something you can continually refine and add to, building up an extensive selection of songs that can be used in different scenarios.
You might create playlists for specific genres, tempos, moods, or events. The possibilities are endless.
Why playlists are so important for DJs
Curating playlists is a cornerstone of being a DJ. It's the process that allows you to explore the vast array of music available on Spotify and distill it down to the best tracks that truly resonate with you and your intended audience.
Having these playlists at your disposal is immensely helpful when crafting a set, as they provide a pre-sorted selection of tracks that you can draw from.
This saves time and effort during a live performance, allowing you to focus on mixing and engaging with your audience rather than scrolling through an endless list of songs.
The act of creating playlists enhances your musical knowledge and understanding. It encourages deep listening, genre exploration, and the discovery of musical connections between tracks. This can help you create more nuanced and effective DJ sets. Its so important we've written an entire article called How to create the best playlists for DJing.
Discovering and Using Others' Playlists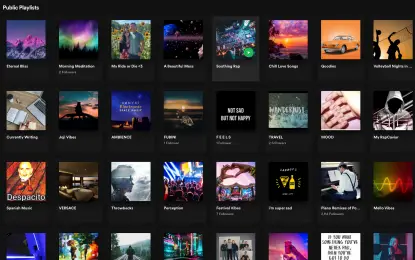 Aside from creating your own playlists, Spotify also allows you to explore playlists made by other users. This can be an excellent way to find new music, gather inspiration, or understand what tracks are trending.
Simply search for a genre, mood, or event in the Spotify search bar, followed by the term 'playlist', and you'll find a plethora of publicly shared playlists.
User-created playlists can serve as a valuable resource, especially when you're starting in a new genre or preparing for a specific event.
However, remember to always listen through and select the songs that fit your style and the mood you want to create. Blindly copying a playlist may not yield a cohesive or engaging DJ set, as it lacks your personal touch and understanding of how the tracks interact with one another.
Through the careful curation of playlists, both your own and those discovered on Spotify, you can create a rich resource of music that will enhance your DJ sets and contribute to a memorable performance.
The Art of Flow
Remember, a good DJ set isn't just about the individual tracks; it's about how they flow together. A well-curated Spotify playlist can help you plan and visualise the progression of your set, making transitions smoother and more impactful.
Try arranging your playlist in a way that creates a narrative or builds an atmosphere. You may also want to learn more about mixing different music genres in your DJ sets and the very important art of being able to read the crowd when you're DJing. Both of these skills will serve you well.
This video is worth a watch to enhance your skills on reading the crowd. So prepare your playlists and be ready!
Using Spotify's Algorithm
Spotify's algorithm is a powerful tool for discovering new music. Its 'Discover Weekly', 'Release Radar', and 'Daily Mix' playlists can introduce you to songs and artists that you may not have found on your own. Incorporating these discoveries into your sets can keep your sound fresh and surprising.
Make a habit of exploring these playlists and save tracks that catch your attention.
Remember to also take advantage of Spotify's 'Related Artists' feature when you find a track or artist you love. This feature can lead you down a rabbit hole of new music, inspiring creative ideas for your sets.
With careful curation and exploration, you can use Spotify playlists to enhance your DJ sets, providing a unique experience for your audience every time.
While Spotify is a powerful tool for DJs due to its extensive music library and user-friendly features, it's inability to integrate seamlessly with DJ software is an issue. While the software we've mentioned can in some ways help you gain access to Spotify's music, its far from ideal for DJs wanting to use Spotify.
So let's look at some alternative sources for your DJ music. Ones that do integrate nicely, some that don't and some that are ideal for DJs.
Physical Music Collections
One of the most traditional alternatives is having a physical music collection. This can include vinyl records, CDs, or digital files stored on devices such as laptops, hard drives, or USBs. These collections are reliable, as they don't depend on an internet connection or a specific software's functionality.
Having your music can provide a tactile experience that some DJs prefer. Vinyl, for instance, offers a distinct sound quality and requires skills like scratch mixing and beat matching by ear that can enhance a DJ's performance. Even if you're a digital DJ I still recommend you learn how to beatmatch. 
There are valid reason for and against having a physical music collection. Travelling with it can be tough as vinyl and even CD collections can weight quite a lot. Not all clubs and DJ setups will support this aging formats either as bringing your own sets on USB or hard-drive are widely expected these days.
Still this "offline" approach to DJing is the most professional DJ library approach as your music is always accessible, regardless of wifi availability and internet bandwidth issues. I highly recommend you consider this method and at the very least download your tracks and store them on multiple backed-up hard drives. I've written a whole article on how you can save any DJ set by being prepared, its well worth a read.
Other Music Streaming Services
If you prefer the convenience of streaming music, several other services could serve as a Spotify alternative. Apple Music, Deezer, Tidal, and Amazon Music are just a few examples, each with its music library and unique features.
For example, Tidal is known for its high-fidelity sound quality, making it a favorite among DJs who prioritize audio quality. Meanwhile, SoundCloud is a platform where independent artists often upload their music, making them great places to discover new, underground tracks that aren't available on more mainstream platforms.
Can you DJ with Tidal Music?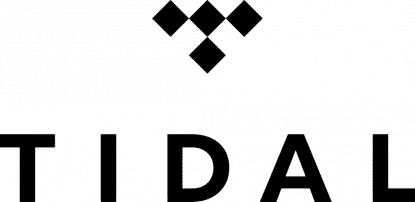 Tidal is the most widely supported at the moment with many of the top DJ applications having direct access to their libraries. I've written an extensive tutorial on the pros and cons of DJing with Tidal which is probably your best bet at replacing Spotify right now.
They don't have the widest range of music but its well worth considering Tidal if music streaming is a must for your DJ setup. This of course could change, just like Spotify did back in July of 2020, removing all access to their music in all DJ software. So for now Tidal works but whether it always will remains to be seen. 


What about Apple and Amazon Music?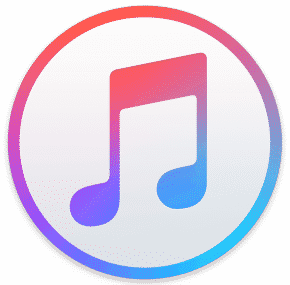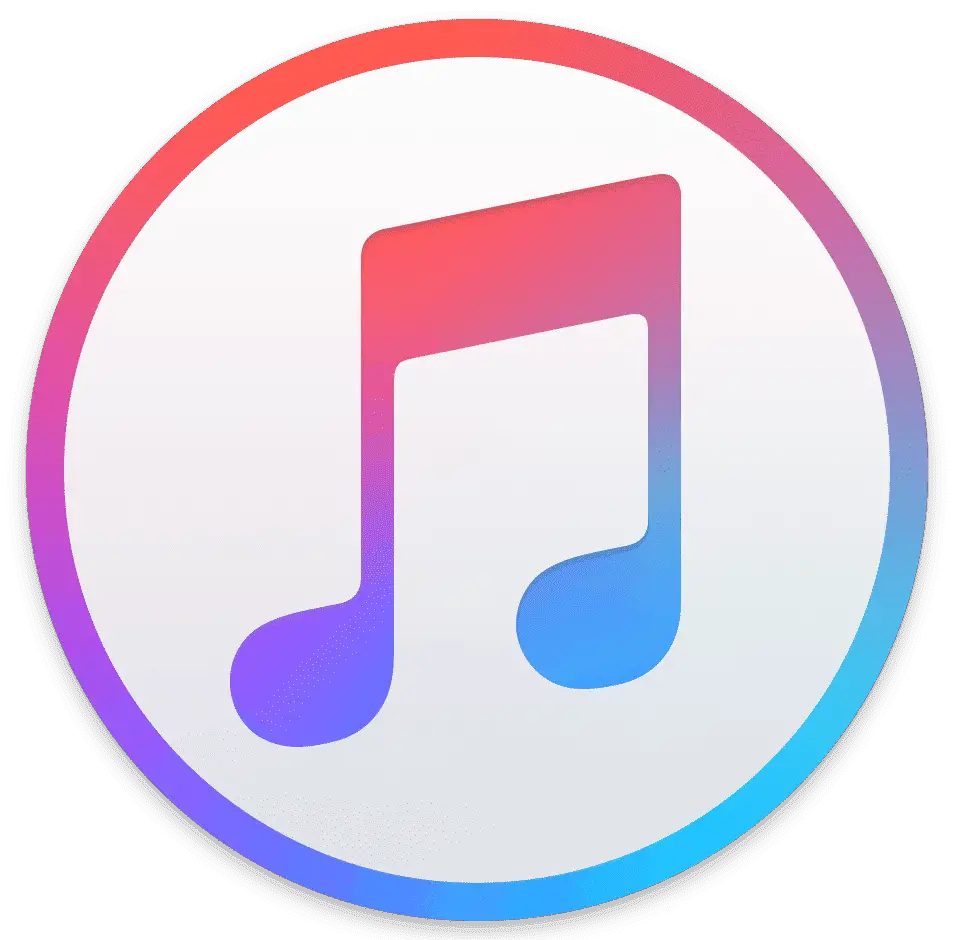 Apple Music and Amazon music currently don't integrate directly with any DJ software although some DJ apps can access your own music library on your iPhone, iPad or Macbook. We've written articles on DJing with each of these too.
DJ Software with Built-In Music Libraries
Some DJ software comes with built-in music libraries. Examples include Virtual DJ, which offers a vast selection of tracks you can stream within the software through their content subscription service (iDjPool). Similarly, Beatport LINK and Beatsource LINK allow you to access their extensive music libraries directly from various DJ software, providing a seamless integration of tracks into your sets. 
Here's a great video comparing a couple of the alternatives to Spotify that you might want to try. 
Creating a Hybrid System
You could also consider creating a hybrid system that combines these alternatives.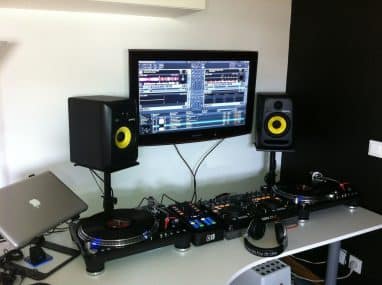 For instance, you might primarily use streaming services but have a backup USB with essential tracks for emergencies.
Or, you could use software with a built-in library for your main set but have Spotify or another streaming service on hand for taking requests.
This approach provides a safety net while still taking advantage of the flexibility and variety offered by different platforms.
This guy has also created a great tutorial on how you can move your playlists from Spotify to DJ friendly services like Beatsource Link.
Being prepared with a backup plan ensures that you're ready to face any situation during your DJ set. The best solution will depend on your personal preferences, your budget, and the equipment you have available.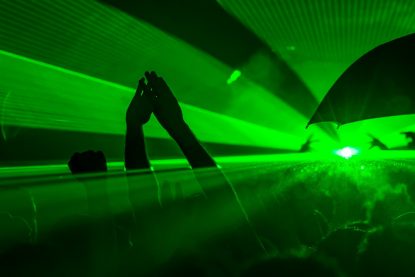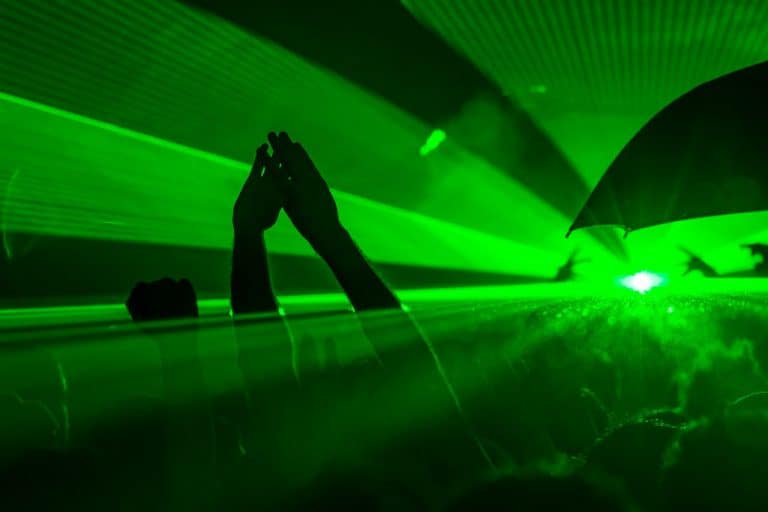 The short answer is probably not. While there are some options out there its currently an unreliable way to build a music collection and the issues around internet access and software support make it a risky strategy.
The legal grey areas also make it a potential issue, depending on the venue's licences and permits
Spotify is likely to be regularly updating, meaning that one day everything works fine, the next day it doesn't work at all. Which can cause you major headaches, not a very professional way to DJ.
There's a reason why the world's leading DJ software and hardware makers generally don't support streaming music services.
My advice
Purchase your music legally, download your tracks and keep them in your Apple Music library or outside of any music software. Make sure they are backed up to multiple devices. Purchase from only retailers like Beatport and Juno Download.
If you really want to use Spotify then make sure your tracks are downloaded, avoid updating your software by disabling any auto update features. Have a backup set downloaded from another source or sources in case Spotify's music becomes inaccessible.
More streaming services to DJ with
Now that you know all about DJing with Spotify here's some more useful articles worth checking out.