Spotify DJ tips and tricks for downloading music
So you want to know if you can DJ with Spotify?
The answer is yes you can! But it takes some extra software and a few clever tricks to be able to DJ with Spotify music. You need to know what DJ software works with Spotify and what DJ hardware too.
So if you're wondering how to DJ with Spotify this guide is for you. From how to download millions of songs for Spotify DJing, to the latest updates on Spotify compatible DJ software and DJ gear.

Last updated: January 5th 2023
Let start by answering a question so many people ask us,  can you still DJ with Spotify and how to use Spotify music when DJing? The short answer is that direct streaming with Spotify in to DJ software is currently not possible directly within DJ apps but that doesn't mean you can't DJ with Spotify Music. We've found a solution that might be what you're looking for.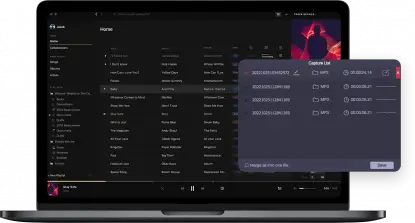 There are 3rd party software applications that can record music playing from your Spotify app on a Windows or Mac computer. Allowing you to effectively download and store ANY Spotify song locally for use in your DJ sets.
Our favourite piece of software for this is the simply named "Audio Capture" by Tuneskit. This ingenious piece of software actually works on any audio source so you can also use it to record tracks from Tidal, Amazon Music and other streaming services should you wish to.
This app records digital audio directly and converts on the fly to the format of your choice. Its a great way to capture Spotify music for DJing. Although I need to make it clear that this is against Spotify's terms of service.
You can download the software and trial for free here. Then purchase a subscription if you're happy with it. 
Another software option
For another option that does a similar job take a look at an Sidify Music Converter
which you can download now and trial for free. It allows you to download any tracks you can find on the Spotify desktop app. With this solution you just search for the songs you want on Spotify and then use the tunes kit app to download them.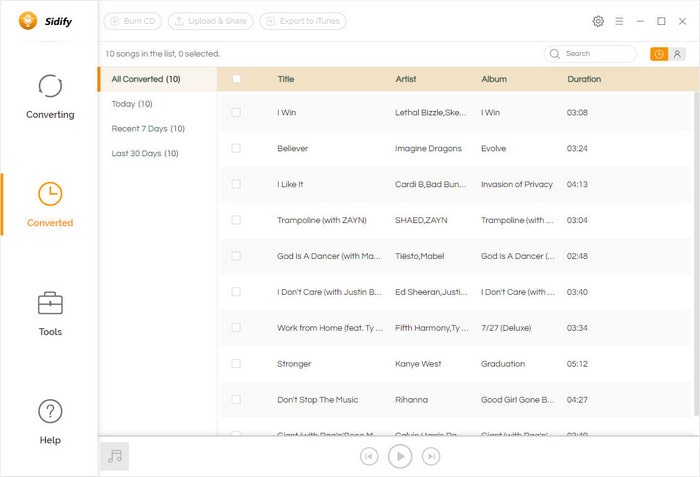 We'll touch on this software and the subject of downloading Spotify songs in a later chapter, but as a quick start it's worth checking out Sidify's software to see if it works for you.
Download it for free from the link above and read on while its installing. The information in this guide is still very important if you plan to DJ with Spotify music.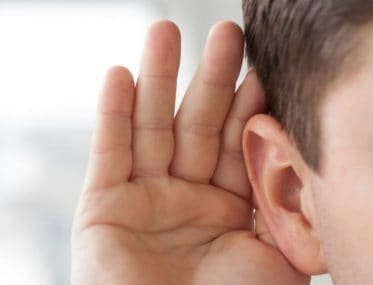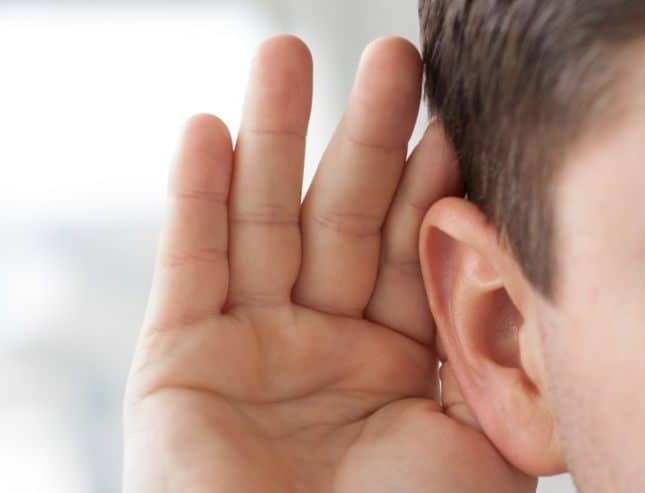 Let's tackle something a lot of people have been asking about. Just what is Spotify DJ mode and can you use it for DJing?
Spotify DJ mode is not the same thing as DJ-ing with Spotify. It's entirely designed towards fading between songs in a playlist of your choice. It can be useful at house parties and simple events where mixing seamlessly with beat-matching isn't so important.
It is definitely not recommended for professional DJ use as the Spotify DJ mode has no extra controls beyond how long the cross-fade is between songs. Never-the-less it is deemed (by Spotify at least) to be a feature that you can use to DJ with.
It might be all you need for your New Years Eve party or birthday BBQ. If that's the case then let's look a little closer at what you can do with the party mode in Spotify.
For starters I highly recommend you get a Spotify Premium account as the free ad support account will definitely wreck your party with those annoying audio adverts.
Make sure you have some great playlists created already. Spotify DJ mode relies heavily on playlists and you won't want just any old tracks playing.
Take some time to create your perfect party playlists based on whos coming to your party and the kind of music they will like.
You could also create different playlists for different times of day. I find music that works best at 2pm for a BBQ is very different to the playlist you'll want to play just after midnight on New Year's Day. Create a few playlists you know will work for the type of party you're planning.
Spotify DJ Mode works best when you're mixing multiple genres of music. This is because the cross-fade feature doesn't sync the tempos of songs, it simply fades one song in to another by reducing the volume of the outgoing track and increasing the volume from zero for the incoming track.
If the tempos are wildly different which is usually the case when mixing genres, the lack of beat-matching isn't so obvious. But if your playlist is all EDM or deep house tracks around a similar Beats-per-minute it can sound really off-putting. After all these musical genres were designed to be beat-matched so it just sounds like a very bad DJ at ruining your party!
Should you use Spotify DJ Mode?
Don't be fooled by the label of this feature, its not DJing, just quick fades to stop there being any "dead air" aka silence between tracks. It is not by any means something that any DJ should actually use.
I highly recommend you read on and find out exactly how you can DJ with music from Spotify. The following information my surprise you!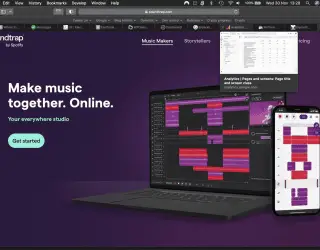 You may have seen adverts and news about a new service from Spotify called Soundtrap.  Their adverts say that you can
"mix music online" so you may  be fooled in to thinking this is DJ software from Spotify themselves.
Unfortunately this is not the case as Soundtrap is a browser based music production application, allowing musicians to produce music without any additional software.
This is great for musicians but not much use to you if you want to DJ with Spotify. Still if you're a music producer as well as a DJ its worth checking out.
When Soundtrap adverts say "mix music" they mean mixing together multiple channels of audio to create songs. So not the same kind of "mixing" us DJs are talking about.
Still if you're curious you can check out Soundtrap by Spotify to see what its all about.
So let's go through all of your DJing with Spotify options just so you know what's really available to you.
One of the easiest ways to DJ with Spotify is to use the onboard DJ mode that's accessible in the standard Spotify app, but there are a couple of caveats to that. If you use the standard mode then you'll need to be online throughout your set.
There will also be pauses to your track list whilst the ads play. Clearly you don't want this to happen! So you'll have to get Spotify Premium. There you can skip the ads, and download tracks so they're available offline. This is a obviously a must but something worth pointing out. You can get Spotify Premium here.
Things have changed in recent times so you'll need to check what software now supports Spotify streaming directly. The following apps used to have Spotify Integration so its possible they may do again in the future.
Don't worry though there are other solutions for getting Spotify music in to your DJ software of choice, we'll cover that in a later chapter.
Mixonset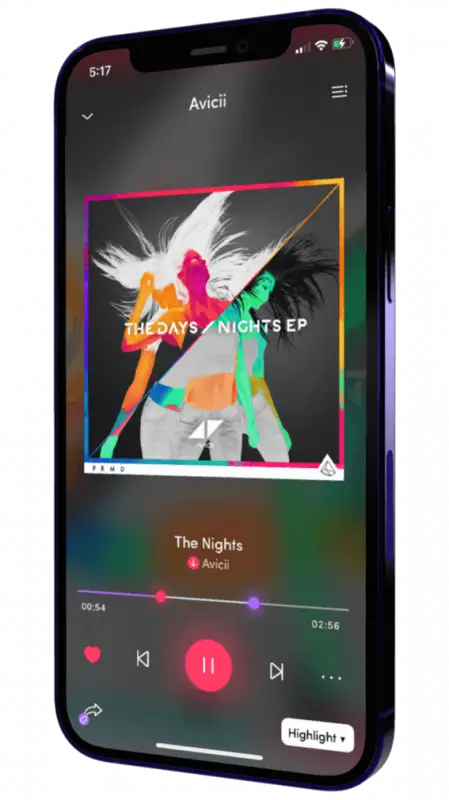 I've put this app first as it launched most recently in 2022. Mixonset is a very nicely designed app for iPhone that doesn't also work on iPad (more on that in a minute).
The app is a simple concept. Connect to your music libraries like Spotify and use clever algorithms to create the perfect auto-mix, seamlessly transitioning from one track to the next.
Sounds impressive eh? If you're an iPhone user its definitely worth a look.
The problem here is that the app doesn't integrate with any DJ hardware or other DJ software. So it simply does what the developers made it do. Not great for pro DJs.
On the other hand if you were looking fora solution to DJ a house party or get together and actually don't want the hassle of manually beat-matching and transitioning, then maybe this app is just what you need.
At the moment its only available for iPhone and iPad, there's no android versions. Its also optimised for iPhon too so the iPad experience isn't the greatest. The controls can be a little clunky but its more a set-and-forget type of app rather than one you'll regularly want to control
If you want to DJ with Spotify for a simple party and don't want to actually DJ yourself then maybe Mixonset is the app for you. If not then read on and see if any of the other apps are what you're after.
Algoriddim's Djay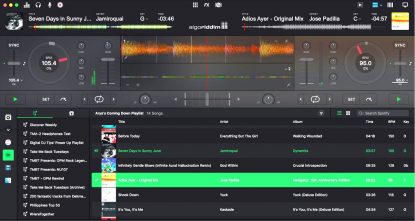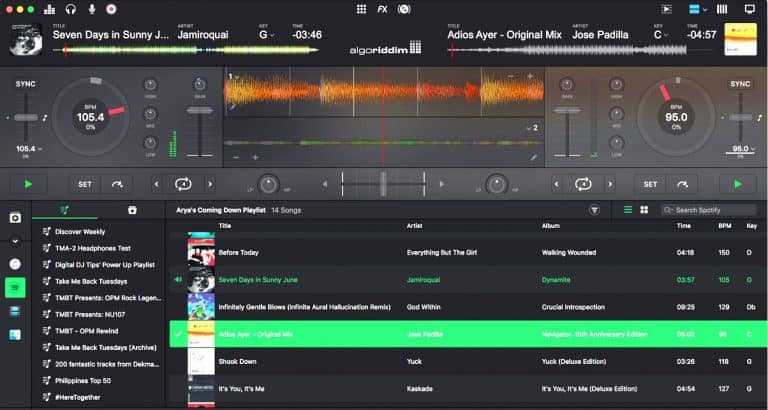 Algoriddim announced in March of 2020 that Spotify was pulling support for its popular Djay software as of 1st July 2020. While this was bad news for users of the software they are busy working on offering replacement streaming services that should offer a more robust long term solution to DJ-ing with streaming services.
It currently supports both Tidal and SoundCloud streaming services so its worth checking those out. DJay has always been one of the best DJ apps for streaming services, being one of the first to offer Spotify integration, so you'll no doubt see some of the best DJ streaming options in their software.
If Spotify does offer integrated streaming again you can bet that Algoriddim's Djay app will be the first to support it. Djay is still a great app worth downloading and playing with to see whether its other streaming music options are a good fit for you.
Virtual DJ
Virtual DJ is another app that you'll see a lot written about, but at time of writing the integration with Spotify has been suspended. We'll keep you up to speed with how that goes, but for the time being you'll be better off with a few of the other entries on this list. If its your preferred DJ app then it's worth keeping an eye on the Virtual DJ website to see if they bring this feature back.
There other methods of getting music from Spotify in to your DJ software. We'll cover that in a later chapter. So all is not lost. Read on!
JQBX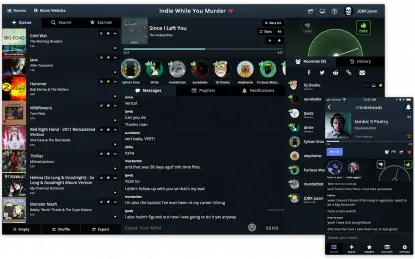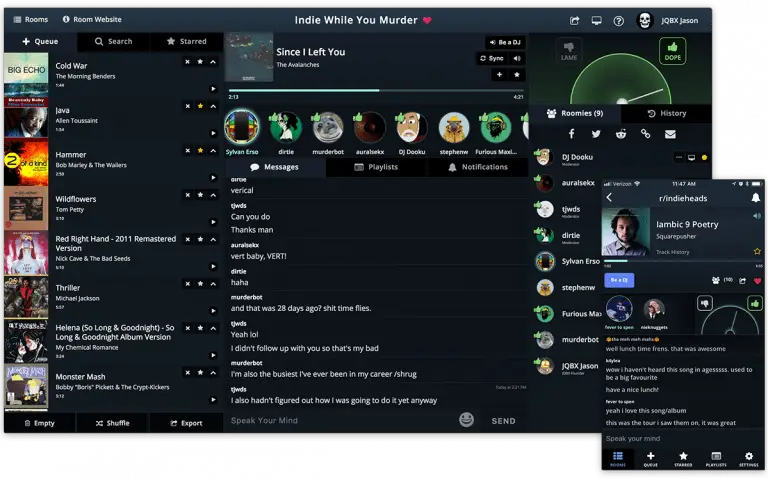 Another popular choice is JQBX. It's not the catchiest name, but it does allow you to create ad-free mixes when you signup for a Spotify Premium account.
The queuing function for your songs is a bit limited, and it doesn't include everything from Spotify.
For example, you can't synch recently played songs between the two apps. But it kind of redeems itself by having a built-in chatroom where you can swap tips with other aspiring DJs. 
Pacemaker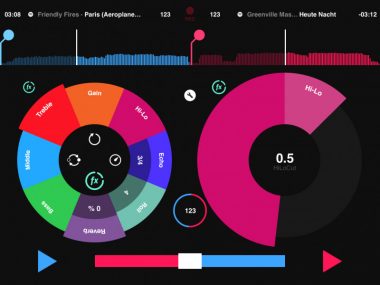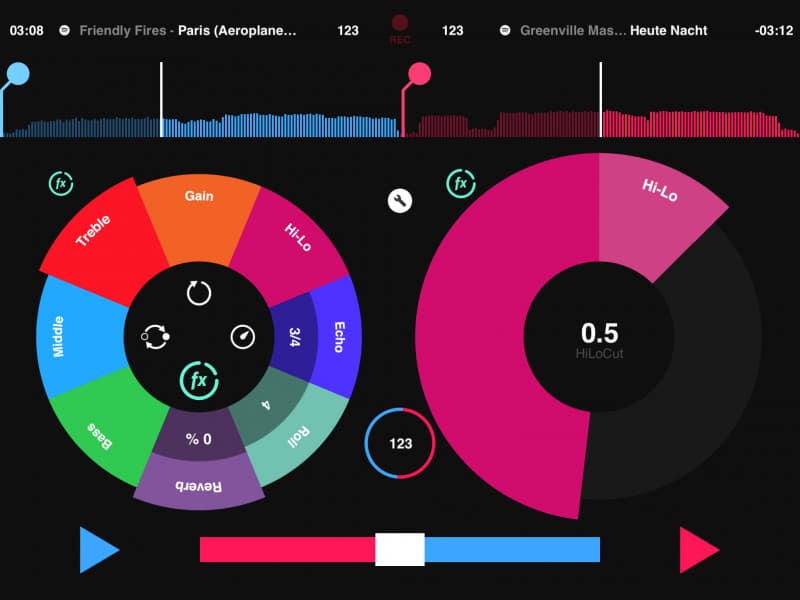 Pacemaker is also worth a look when you want to auto mix with Spotify. It's designed so that you can display a virtual turntable on your iPad, and a track list on your iPhone at the same time. Whilst some of the other apps on this list are specifically for parties, Pacemaker is also great when you're practicing.
It allows you to quickly and easily send your mixes to your mates over the built-in messenger. That way you can get feedback and tips on how to get better before your next set.The best version is for iPad.
For more on DJ-ing with an iPad read our tutorial article here.
Can I use Spotify with Traktor?
Unfortunately at this time its not possible to play Spotify songs with Tracktor. There's a number of reasons here. The Digital Rights Management of Spotify makes songs inaccessible to DJ software like Traktor unless the makers of Traktor (Native Instruments) set up a licensing deal with Spotify.
At the moment they haven't done this but they are aware its a feature many users would like to see integrated in the future.
Can I use Spotify with Serato Pro?
Again at this time its not possible but unlike Traktor there are some work-arounds that some users have claimed work. Its not easy and possibly unreliable, prone to being stopped quite easily with a Spotify update. Its always best to work with offline, fully legit music sources for your DJing. If you really want to try it then watch this video.
As well as compatible DJ app you're also going to need plenty of hardware when you want to DJ with Spotify. Algoriddim is one of the best manufacturers to take a look at, not least because they make the djay 2 app. That means you can browse the specs without having to get stressed out by those annoying compatibility issues Spotify.
So here's a few Spotify compatible hardware options
Reloop MIXTOUR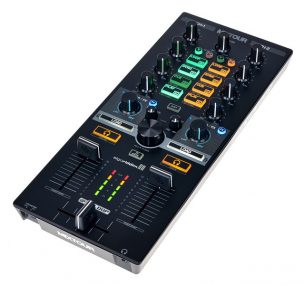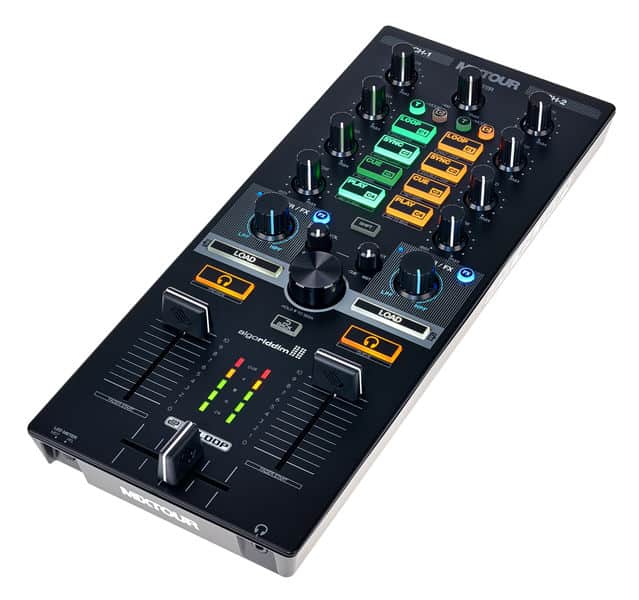 The Reloop MIXTOUR is a compact 2-channel controller that you can use just about anywhere. It's not advertised as an entry level piece of kit, but the affordable price and slimline design make it an ideal first purchase for the novice DJ.
It comes with a built-in audio interface which is great, and has all of the basic mixing controls you need as a beginner. A good option if you want to give DJing with Spotify a try without spending too much.
Think of this as your basic Spotify DJ hardware to get you going. It should have more than enough features for you at least at this price point. For the latest price take a look on Amazon here.
Beatpad 2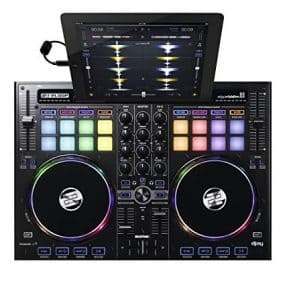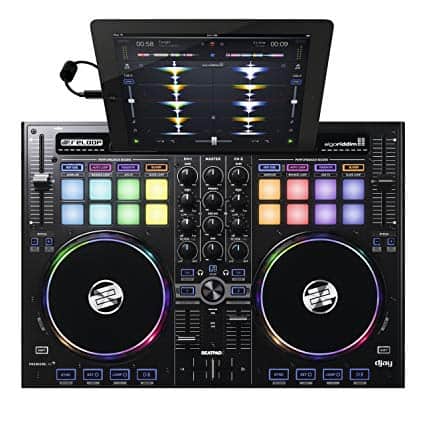 Then there's the Beatpad 2 if you're looking for more advanced hardware. Again, it's from Reloop, and it comes with the seamless integration with Spotify that you would expect from one of the top DJ brands.
It's got a sampler, slicer, looper, and a dynamic multi-effect control all in one slimline package that looks great in your room, and in the club.
We're a big fan of the touch-sensitive pads as they offer plenty of control and touch, and feel very solid and reliable when you're working on your set.
Then there's the eye-catching tricolour illumination. It's not all for show; it actually helps you know exactly what your music is doing at a glance. It will take a little getting used to, but is well worth the investment. Because you can control every aspect of your mix from the Beatpad 2, you get a lot of flexibility for your money. A definite one to check out the latest prices on Amazon.
Roland DJ 202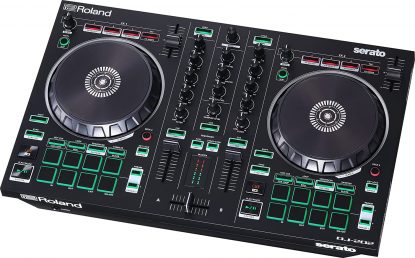 The Roland DJ 202 is a state of the art 2 channel 4 deck controller with some Old Skool tricks up its sleeves.
The build quality is, as you'd expect from Roland, second to none. With all the controls in just the right place to make the most of its many features.
It also has the ability to create drum loops on-the-fly using Roland's frankly iconic TR-808, 909 and 606 drum samples. The built in sequencer adds an extra flare to your DJ sets and allows you to make use of things like our very own percussion loops pack you can download here.
The DJ-202 has midi output as standard so works with any DJ software that can handle midi control with a special affinity to Serato DJ Pro. Which if you're serious about DJing is almost all the top brands of DJ software right now. You can check here for the latest prices on Amazon.
Pioneer DDJ-WeGO4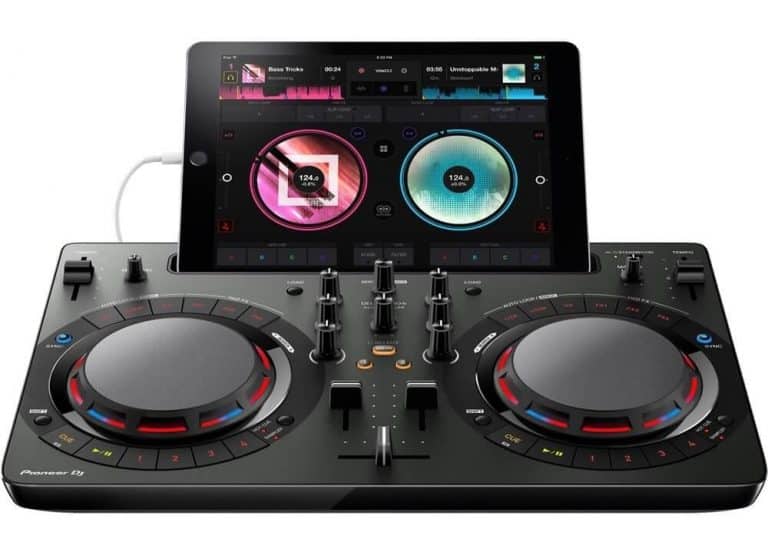 Let's put the Reloop hardware to one side for the time being, and take a look at the DDJ-WeGO4 from Pioneer DJ. Not the catchiest name, but the control it offers will have you glad you gave it a second look.
It's a compact budget level piece of kit, but that shouldn't put you off. The tactile control is a really important feature, because it gives you the same kind of responsive feedback.
The great thing about it is that you can actually start scratching with the jog wheels — something that you can't say about all that many budget controllers.
There's an onboard sampler, and it's even taken Hot Cues and Pad FX from far more advanced hardware. Here's Amazon's latest prices for this impressive piece of DJ gear.
Numark iDJ Pro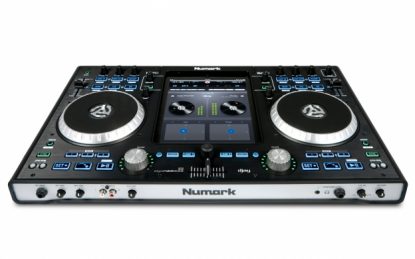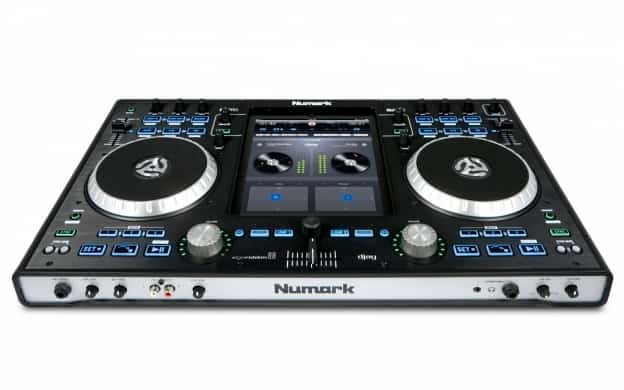 Last but not least, we have the iDJ Pro from the musical maestros at Numark. It's a piece of kit that looks just like DJ equipment used to, and yet it's compatible with all the latest streaming platforms.
The smartest thing about it is that you can dock your iPad in it backside down, and add a screen right where you want it.
This allows you to have it in your eye line whilst you're mixing, rather than having to glance up at it every time you want a snapshot of your mix.
The physical controls are a nice compliment to the touchscreen interface, and show that when it comes to DJing, there's no substitute for developing that all-important touch and feel. Visit Amazon for the best prices in your country for the latest details.
So this is where it all gets a little bit tricky. You know that there's a Spotify Premium that you're paying extra for, and you know there's a whole host of hardware that's compatible with it. So…is it actually legal to DJ with Spotify? Here goes…
If you take a look at the rights Spotify grant you under section 4 of their Terms & Conditions of Use, they have the following to say: 
"The Spotify Service and the Content are the property of Spotify or Spotify's licensors. We grant you a limited, non-exclusive, revocable licence to make personal, non-commercial, entertainment use of the Content. You promise and agree that you are using the Content for your own personal, non-commercial, entertainment use"
Sounds very much like lawyer speak, and it's not that clear to all too many DJs precisely what they can and can't do. After all, you just want to play some tunes. 
What is explicitly clear however, is that you can use Spotify within DJing software and apps like Pacemaker and djay (until July 2020) that we talked about a little earlier.
So, how about the massive grey area in the middle? The definition of a DJ is someone who plays music for public entertainment, which you would think means that you can't DJ at a party with Spotify.
Clearly you can use it in your own home when you're practicing, but what about if you want to play that same mix at a party?
Well, first make sure that you're playing at a venue that has a license for you to play and perform music to the public. Every good DJ will know to do this, but we're trying to shed some light on this grey area.
Next, you need to decide whether what you're doing is akin to ripping a CD and changing platforms, or playing a mix you legally prepared at home.
If you can argue that what you're doing is the latter, then all our research shows you should be fine.
There are no cases of fines or prosecutions to my knowledge that have resulted from DJs using Spotify Premium with some authorised third party hardware to entertain a crowd in a public place.
As long as you're happy with what you've read above, and the venue you're playing at is happy, go for it. Just make sure they know you'll be using Spotify, because honest is always the best policy.
UPDATE: Spotify change of terms and conditions
Spotify recently updated their terms to include the following which makes things a little clearer for all types of DJ, whether professional or ameteur.
"You may not, and you may not permit any device or system used in connection with the Spotify Service to, segue, mix, re-mix, or overlap any Spotify Content with any other audio content (including other Spotify Content)"
Pretty concise right? If you're transitioning one song over another and using their service, they wont be happy.
Whether this is enforceable is another matter. Software developers love to find loopholes and ways around licensing issues in order to make money.
Just to throw another legal implication of using Spotify with DJ equipment….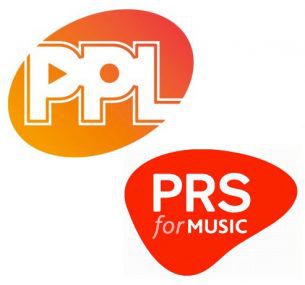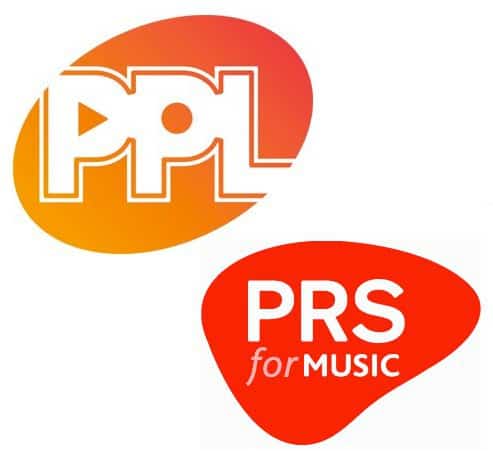 In order to DJ commercially with digital music you will most likely need a license such as the ProDub licence from PRS. The issue is that this licence and others like it are allowing you to pay royalties on the songs you play and those you digitally copy or transfer from one medium or location to another.
This doesn't however currently apply to streaming music services. Where you're not downloading a track but streaming it destroying the data as its consumed. DJing with Spotify really throws up a serious grey area here. So if you're looking to DJ commercially and legitimately you'll need to consider this rather dubious sticking point.
It's unclear at this time whether a service like Spotify would cause more legal headaches than any of the convenience it may offer.
There is one method which definitely still works in 2023 and thats downloading the tracks from Spotify via third-party software. We mentioned this in our first chapter but lets go in to more detail now that you've downloaded the trial version (if you haven't I highly recommend you give it a go).
With just a few clicks and you can download entire playlists you've created or albums you've found on Spotify. It's a surprisingly powerful app for Windows and Mac users.
Grab the app called Sidify Music Converter which you can download and trial for free. You'll also need the Spotify desktop app for this to work which is also a free download here.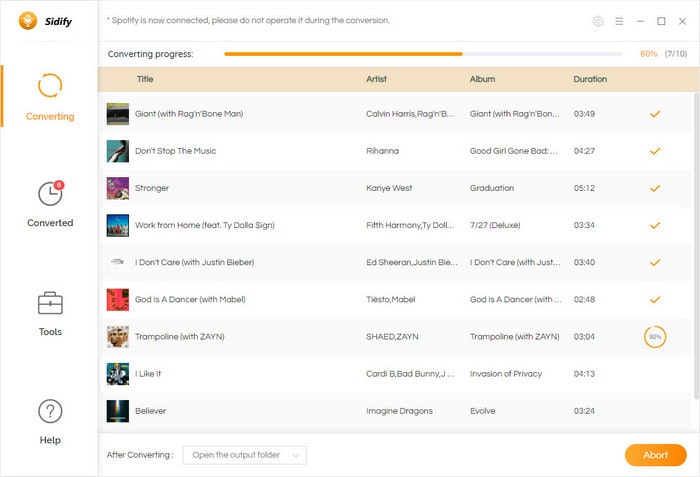 Once you have these 2 apps you can simply search on the Spotify app and drag a playlist or album title to the TunesKit app. This will load in the playlist and allow you to convert the files to your preferred music file format.
Sidify Music Converter allows you to specify which music file format you would like too. So whether MP3, AAC or lossless FLAC or WAV files are your thing, you can choose the format, bitrate and sample rate in the app preferences.
This opens up a world of possibilities for your DJ sets where every track on Spotify is now available for you to download and import to your DJ software, entirely offline. There's no need for an internet connection while you're DJing as you have all your music stored on in your DJ app's music library.
I would recommend creating playlists first in the Spotify app and then downloading them all in one go via Sidify as this is the quickest method of creating new set lists.
I'd recommend changing the default music format and bitrate too. 320kbps is the standard for compressed audio these days.
You can download a free trial of the software here. They also do a 1 month licence for around $15 and a life-time licence for $50 so its easy to get started whatever your payment preference.
Its worth noting you don't need a Spotify Premium account to do this either. Although it's still recommended if you plan to use Spotify on multiple devices.
The obvious question here is the legality of doing this with Spotify's music library. It goes against their terms and conditions so if they discovered you were doing this your account could be closed. It's unclear how Spotify could detect this though so you may well keep your account.
To be clear you are still downloading copyrighted music that is against Spotify's terms of service, so for legal reasons I don't recommend this approach for professional DJs. There are other streaming services like Tidal and Soundcloud that do stream directly to DJ software so it might be advisable to check those out too. Check out Sidify Music Converter and make up your own mind.
Another issue you are going to need to consider is just how reliable Spotify actually is. There are a number of potential issues that could result from using a streaming service to get your music for a live set. 
Internet speed and reliability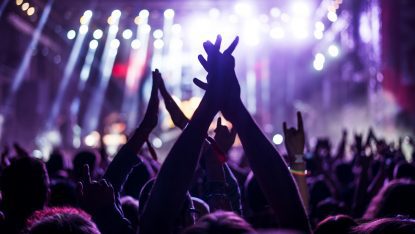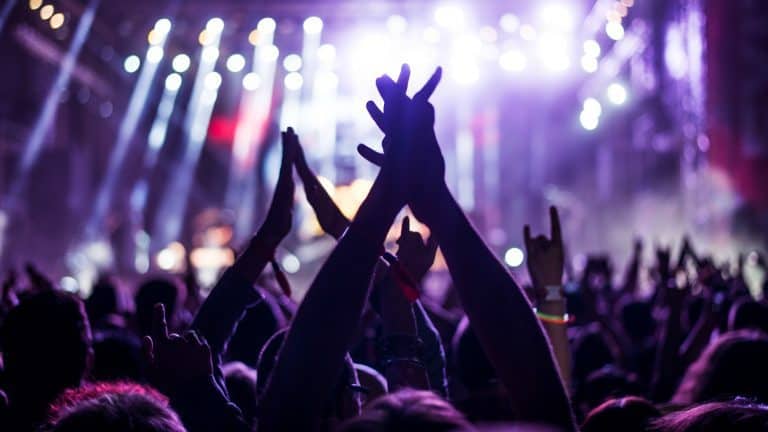 Firstly, you want to check the quality of the WiFi at the venue you intend to play at. If it starts to lag and dropout, then it's going to be a nightmare of an evening up on stage.
You should also factor in the hundreds of revellers who could be using the same internet connection to FaceTime and Facebook Live the evening.
If possible, you might want to ask the venue manager if they can lock people off the WiFi so that you can make full use of the bandwidth. Not an ideal situation. So don't stream music, only ever play downloaded offline songs.
Download the music before the event
If you're worried about streaming speed, then you're going to want to download your setlist, plus a few dozens favourites, onto your mobile device.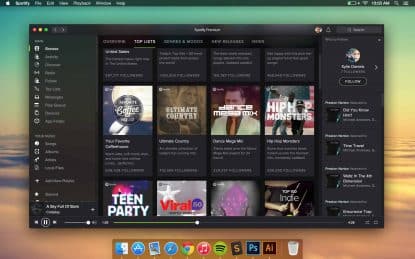 This is another bonus of upgrading to Spotify Premium, and it will give you the peace of mind that you still have access to your setlist. The days when DJs used to carry everything around in vinyl certainly have a lot still going for them!
Also make sure that you have a backup somewhere of your download. There's nothing worse than getting there and for one reason or another your device just dies on you.
If you have a spare then you have a chance to get up and running without having to spend 10 minutes on stage whilst the atmosphere petters out. Check out my useful DJ checklist to make sure you're fully prepared for your DJ gig.
Spotify will also upgrade itself automatically over time, as all online services do. It's really important they do this as it fixes bugs, and patches up network security so they don't drop out for weeks on end.
One potential issue this may cause is incompatibility with a previously fine piece of hardware. If you one day find that your controller just won't connect, then it's possible that it's not supported by the latest version of Spotify. You can either try and return Spotify to an earlier legacy version, or do a full shutdown of the device that's running it.
Either way its not an ideal situation although its not exclusive to DJing with Spotify. All DJ software is upgraded over time and compatibility is always something to watch out for.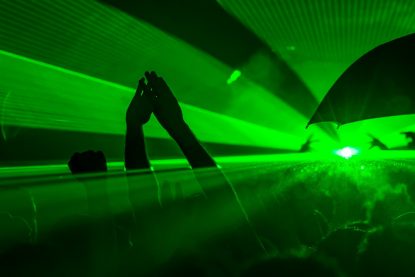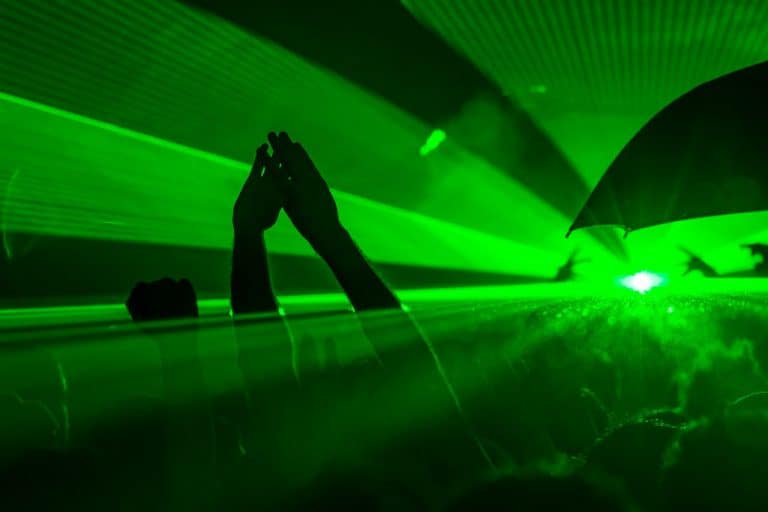 The short answer is probably not. While there are some options out there its currently an unreliable way to build a music collection and the issues around internet access and software support make it a risky strategy.
The legal grey areas also make it a potential issue, depending on the venue's licences and permits
Spotify is likely to be regularly updating, meaning that one day everything works fine, the next day it doesn't work at all. Which can cause you major headaches, not a very professional way to DJ.
There's a reason why the world's leading DJ software and hardware makers generally don't support streaming music services.
My advice
Purchase your music legally, download your tracks and keep them in your Apple Music library or outside of any music software. Make sure they are backed up to multiple devices. Purchase from only retailers like Beatport and Juno Download.
If you really want to use Spotify then make sure your tracks are downloaded, avoid updating your software by disabling any auto update features. Have a backup set downloaded from another source or sources in case Spotify's music becomes inaccessible.
More streaming services to DJ with
Now that you know all about DJing with Spotify here's some more useful articles worth checking out.