A guide to getting more DJ business
Are you DJ-ing professionally but wish you could get more DJ bookings? 
You've got the skills, you've got your playlists ready and are available but you wish you had more work? Well help is at hand.
This article contains plenty of tips, tricks and ways you can improve your chances of getting DJ gigs. There's lots you can do as long as you're passionate and committed.
So if you want more DJ business you need to cover all of the following steps.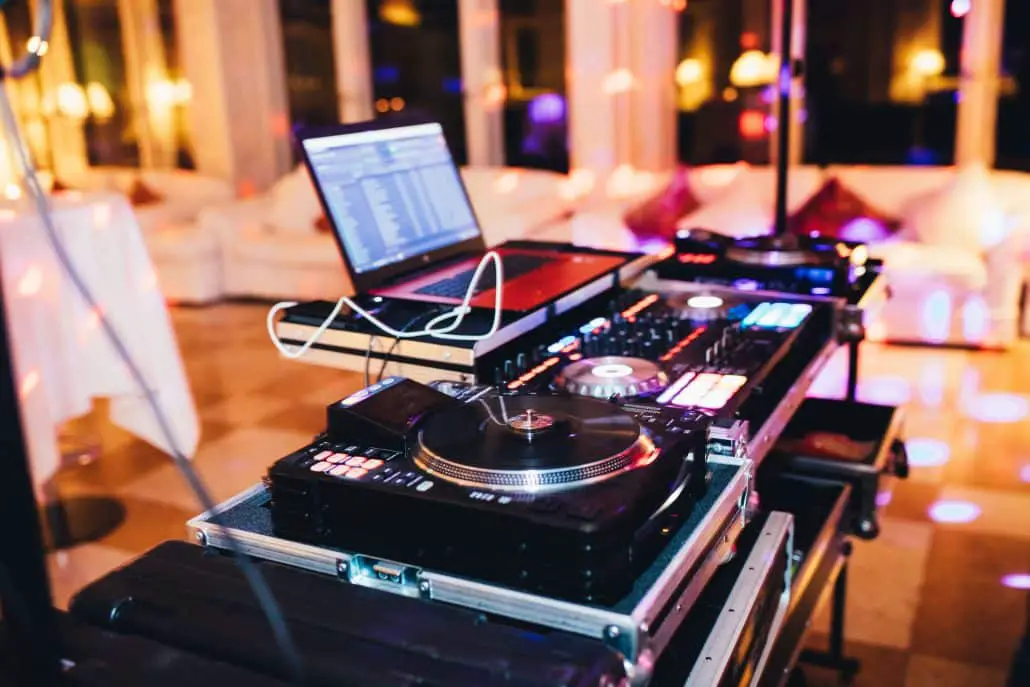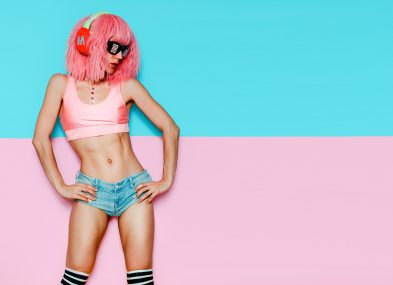 In world where everyone wants to be a DJ you need to stand out from the crowd. There's far too many mediocre wannabe DJs out there and they're probably stealing some of your gigs too! Not only that but the rise in popularity of DJing from hobby nerd to ultra-cool celebrities means there's more competition than ever.
So what can you do to be unique and get more DJ gigs?
Don't play what everyone else plays
Its almost as if there's a formula that everyone thinks you need to stick to. Play the crowd pleasures, wave your hands in there are and fiddle with as many buttons and faders as you can. Nothing could be further from the truth!
A lot of wannabe DJs head straight to the Beatport Top 100 chart and grab the latest "popular" tunes. This is just lazy and you're not showing off your talents, you're showing people that you just want to do what every DJ is doing. You'll never stand out from the crowd.

DJing isn't just about beat-matching and mixing. Its about curating the ultimate party playlist. Its about taking your audience on a journey, building them up with audio intensity, taking them from one musical style to another with creativity and flare. So just playing "the hits" isn't enough.
There's never been a better time to be unique. Its easier than ever so you really have no excuse.
Create your own beats, riffs, stabs and vocal loops
You can do this with any laptop these days. Invest in some production software like Propellerhead's Reason 10, or a drum machine app. Know someone that can sing well? Record vocals with a pro quality mic. Just produce something nobody has heard before.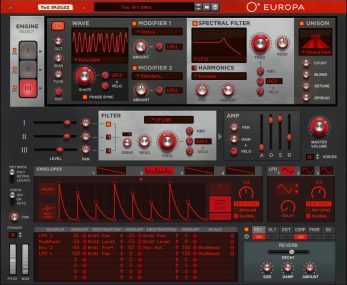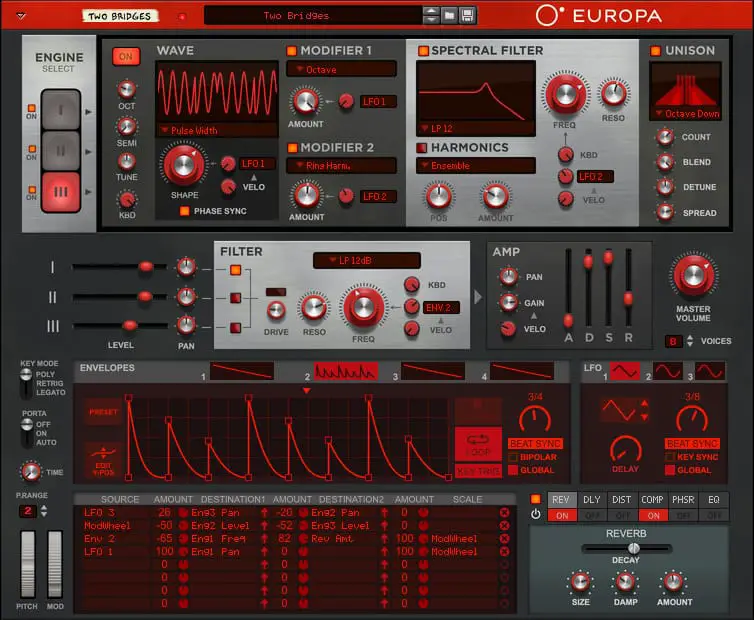 Practice playing with these loops over the top of other tracks. Produce them in multiple keys to match plenty of other tunes in your playlists.
Loops are a great way to mix from one track to another as well. Creating a whole new bridge between the music. You can also transition from one tempo or style to another as well. Create loops that start at one BPM and increase or decrease to another BPM. A great way to mix between house and Hip Hop and pop or faster to Drum & Bass and techno.
In the past I've commissioned voiceover artists to create stings and vocals that mention the event I've been playing at. Promoters love this and if you're trying to impress a particular event organiser then this can really make your mix memorable.
Create your own tunes, mashups and mixing style
You can of course go way beyond loops. If you've got the skills then make your own entire tracks. You could also mix acapellas with instrumental tracks to create new mashups. being creative during a DJ set isn't just about your mixes, creating your own sounds is where you need to be.
Some of the best world class DJs are known for a particular mixing style. One that is almost their signature move. It might be a specific type of playlist or journey from one vibe to another. Or it could be the way they mix between tracks or involve multiple tracks at once. If you're looking to stand out from the crowd you'll need to come up with your own unique move. Your sets should always be memorable!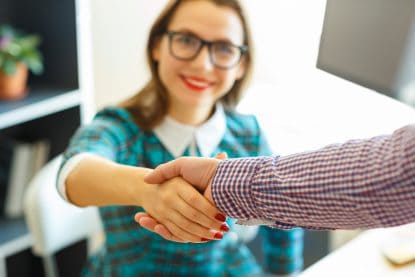 DJing is so much more than just mixing and blending music. If your serious about having a DJ career you need to be a professional business person too.
Its insane how many wannabe DJs and even well known artists are not professional. Running a nightclub, a festival, an event of any sort that requires a DJ is not easy. It takes a lot of organisation and professionalism to pull it off.
So your potential boss expects you to be professional too. Its so easy to do if you follow these rules
Be polite – Don't try and win an argument with a promoter. You'll only look like a prick
Be generous – Promoters like DJs who are willing to go the extra mile
Offer your services as backup – let them know you can stand in last minute if someone lets them down
Be on time – Don't let a promoter down, be early, be ready
Stay sober – Remember you're at work. The party is for everyone else
Go above and beyond – Make sure you meet the promotor's expectations and exceed them if you can!
Keep the promoter happy – They're usually stressed out and busy as hell. Don't make matters worse if it can be avoided
Bring backup equipment – Don't rely on any tech! It can and will break down at the worst possible moment so be prepared
Be versatile – Plans change, time slots change. Whats required of you could change at the last minute, be ready!
Keep in touch with the promoter – Before and after the event. Get feedback and let them know you're available again
Offer a recording of your set to the promoter – I'm surprised how often they love this but its a nice touch (if they're not already recording it)
Just remember you're responsible during your set to entertain and do the job you're being paid for! DJs that are professional get more bookings. Its as simple as that.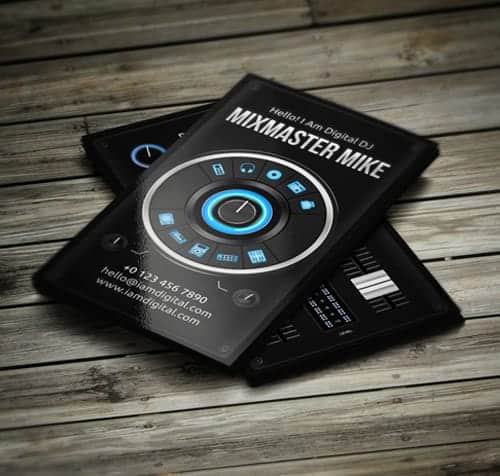 Once upon a time being a DJ was a nerd's game. Geeks who loved the music, the tech and spending hours on end in your bedrooms practicing. There was no social media to worry about, no internet and no 'brand me". We just turned up for our gig and played our records.
Those days are over my friend!
In the 21st century you are nothing without your brand. This goes for many public related careers and it most definitely applies to DJs.
Not only do your potential fans want to connect with you and know more about you but promoters also want YOU to promote their gig via your media channels.
Here's a some things you must have to get more DJ gigs:-
Get a SoundCloud or MixCloud account
Sign up at soundcloud.com and mixcloud.com uploading your best mixes. Be sure to have plenty of different styles and showcase the best of your abilities. If any of them have even a slightly dodgy mix don't include it!
You only want the best of the best. I recommend including both long and short mixes. So a range from 10 minutes to 1 hour is good. Be prolific too, the more high quality mixes you can upload the more content you have to help promote your brand.
Build a website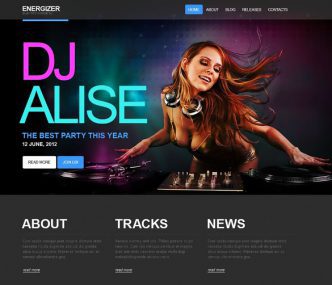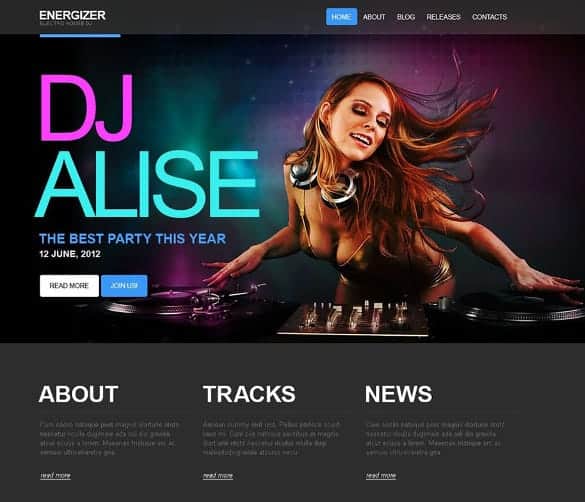 It doesn't have to be complex. Just get a professional looking website for your professional business. Make sure there's examples of your DJ skills in the form of SoundCloud and MixCloud embeds, YouTube videos of you mixing and all the contact details your fans and promoters need.
Make sure your contact form works! (test it regularly). Make sure your mobile number, email address are on there too. Make life easy for potential customers to book you.
Instagram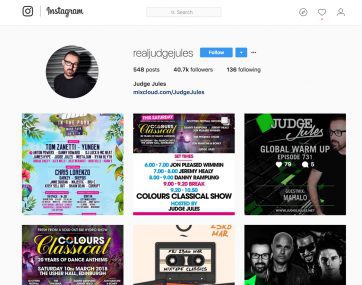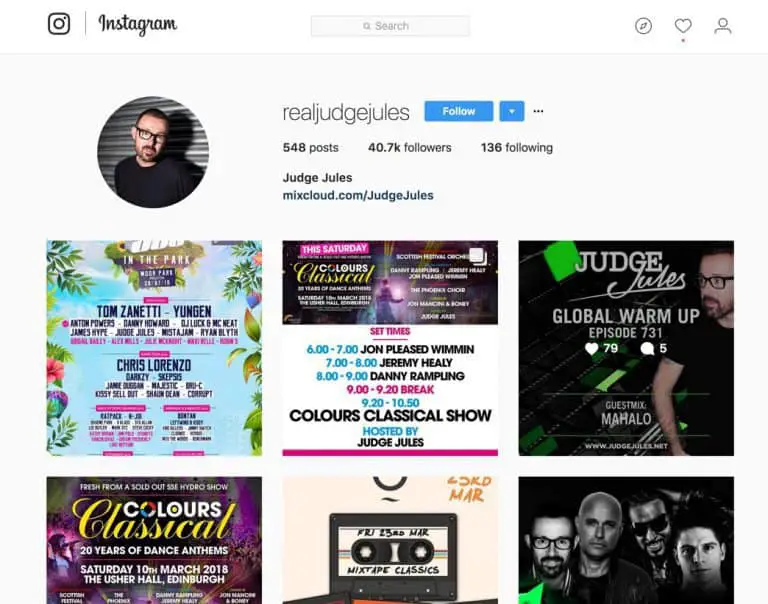 Probably the most important social channel for DJs and fast becoming the place celebrities connect with their fans.
While you may not be a DJ celebrity yet you'll still want to get busy instagramming every gig you get. Promote the event to your growing fan-base and promoters will love you.
In fact I've known promoters to check how many followers a DJ has when considering bookings. So get a smartphone with a good low-light camera and take some photos while you mix.
Always reply to any comments you get, follow other DJs, promoters and even your fans. Its an important part of your brand so be sure to make the effort.
Twitter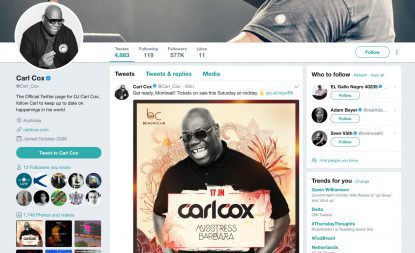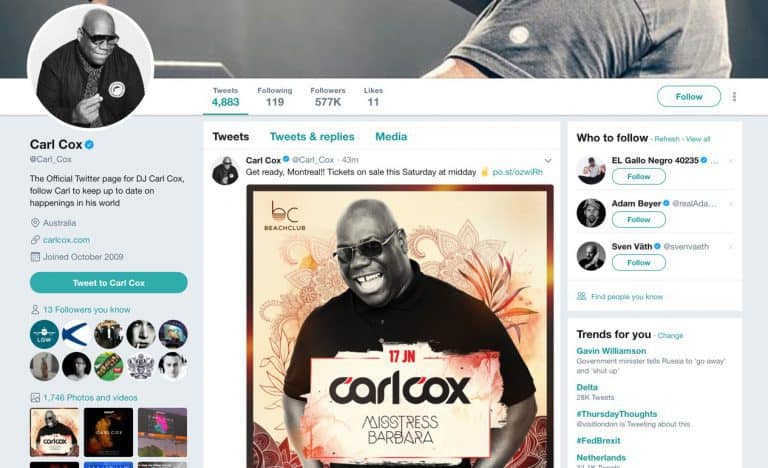 Another great place to connect with promoters and fans, Twitter is a great place to get the latest info on almost any subject.
It has less impact than Instagram does these days but its worth having an account.
Tweet every day, promote your gigs using the event's official hashtag and mention their twitter account. Promoters love this.
You are representing their brand on the night but you are expected to represent it before and after via your social channels.
Facebook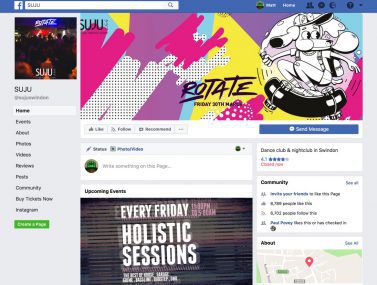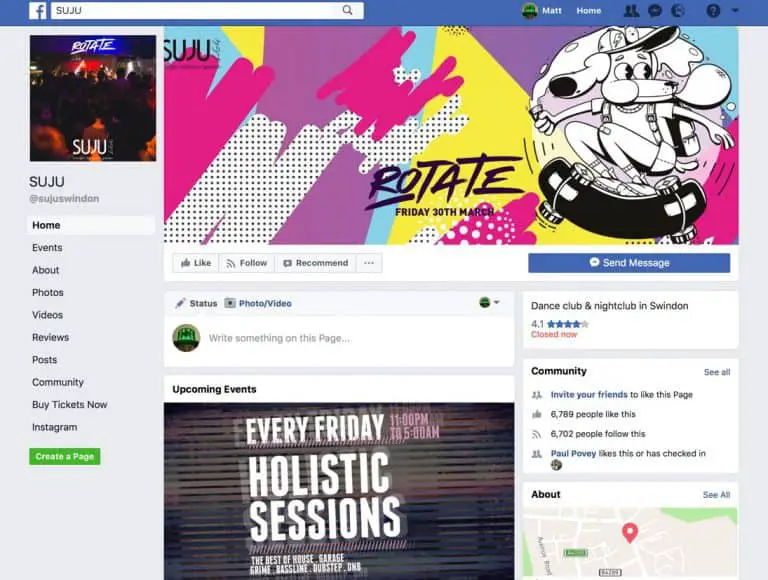 Interestingly Facebook has a lot less influence than it used to, especially where businesses are concerned. They have made efforts recently to make it harder for businesses to get in front of fans without paying money!
Facebook pages take a lot of effort and have less return on investment. If your gig has an official page its worth posting on there and sharing a link to it with your friends, instead of having a page yourself.
Personally I think 2 social channels is enough to maintain, 3 is just too much, so I'd drop Facebook over Instagram and Twitter.
Represent your brand when meeting people
Whether its punters in a nightclub, or even if you're DJing at a party or a wedding, you are your brand so be sure to promote yourself well.  Always have a stack of business cards available. Be friendly and polite, smile and be happy even if you're not feeling it.
That fleeting moment spent with those you meet will set first impressions that could last a life-time. Don't be remembered for being grumpy, quiet or aloof. If people are paying to see you or might consider booking you then present yourself in the best possible way.
Its amazing how many truly talented DJs just don't get the gigs they deserve. Its often down to one of these factors
Poor social skills
Lack of time or resources
Lack of marketing knowledge
Lack of contact information
Considering how many DJs there are in the world now its amazing how often promoters struggle to find just the right DJ for their event or a particular time-slot. I always expect them to inundated with requests but it seems some people just don't make the effort!
Make contact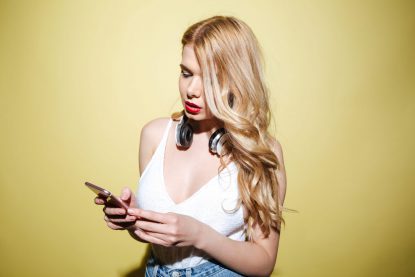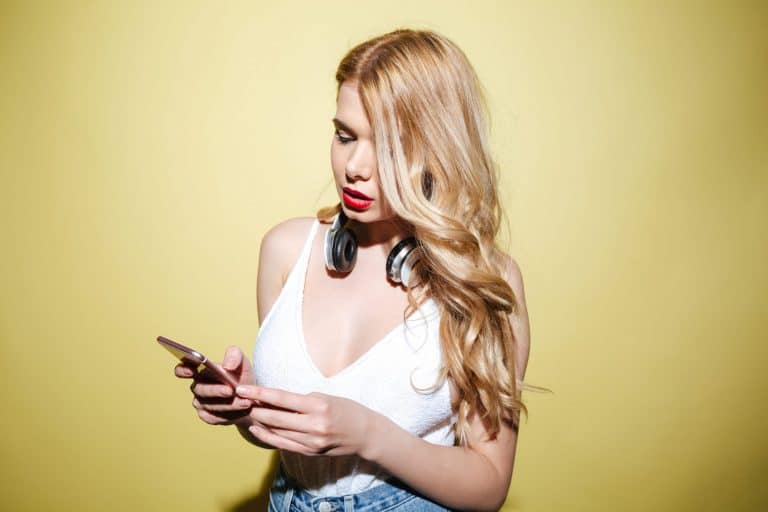 Its usually pretty easy to find contact details of promoters these days. They're nearly always on Linked In or have a marketing contact on the event's website. Do some research and find their email address and a phone number if you can
I recommend sending a short email with your name, details of who you are, where you are and your availability, along with links to your best SoundCloud mixes. Make sure the links are to styles you know would work well at the event.
Follow up your email with a phone call around 24 – 48 hours later. Just so the promoter's memory is jogged or at the very least they have a human voice to go along with their memories of your awesome mixes. Keep the call short and don't always expect to get through. Leave a voicemail but keep it short and don't keep calling! Promoters are busy people and you may just be annoying them!
I'd recommend sending polite emails on a regular basis. Every few weeks, with new (appropriate) mixes and details of your availability. Take rejection well! You'll probably get a few "Thanks but no thanks" emails or some "We'll let you know" messages. Always be polite, you're just trying to let them know you exist.
Organise your marketing efforts
If you're trying to get more DJ gigs then you have to understand marketing too. A pragmatic approach will make a huge difference to your success rate. I recommend keeping a spreadsheet of everyone you have contacted.
Note their contact details, their feedback (i.e. Not interested, maybe later, call back in 2 weeks, booking confirmed, etc) and the number of times you've contacted them.

This will give you a better hit rate as you'll know who to contact again, who to leave alone, when to re-establish contact and some background information on what was discussed so far (if anything).
A lot of DJs, even really good ones, are crap at marketing themselves and even worse at being organised, but it pays off.
If a promoter shows an interest but is busy for 2 weeks then be sure to put that in your spreadsheet and set a calendar alert to remind you to call them. This all goes back to being professional and exceeding expectations. First impressions count!
Allocate time to marketing
While its always good to be practicing your DJ skills and creating new and interesting playlists, its all for nothing if you don't get more DJ gigs.
Schedule some time to analyse your current marketing efforts. Does your website promote you and your skills to the best of its abilities? Have you made an effort to reach out on your social channels? Have you found more potential events, nightclubs, venues, promoters, etc that you could contact?
All of this takes time but the rewards are great if you put the effort in.
While you might be shooting for the starts, aspiring to be a world famous DJ, you've got to start somewhere. Besides you're doing it for the love of the music right?
I've heard countless stories over the years from DJs who got their lucky break all thanks to a friend who knew a promoter, or someone they met at a gig who knew someone else looking for a DJ. Connections like these don't happen by luck, they happen because you put yourself in the right place at the right time.
So whether you're offered a gig DJing at a house-party, or maybe a bar looking for some live entertainment, take the booking! It might not be your ideal DJ gig but you never know who you might meet or what conversation you may have.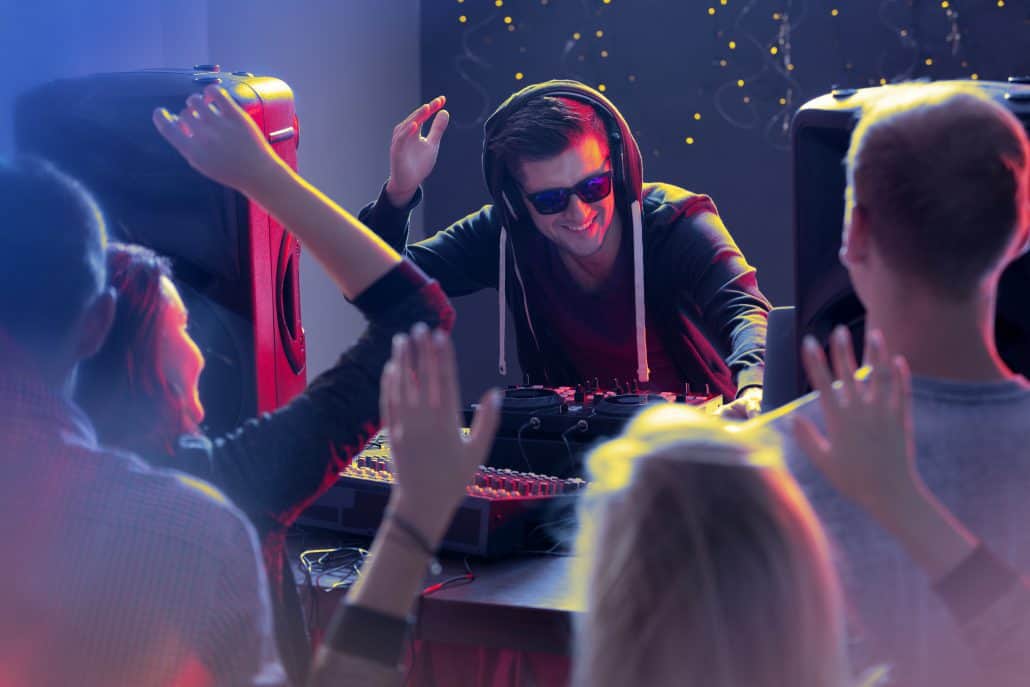 Think of these gigs as a marketing exercise. Showing potential customers your skills with a live demonstration.
I've often heard of promoters who started out running bars or small venues and they remember those that were faithful to them. They're also in the business and their contacts are usually the kind of people you want to be connected to.
So treat every gig with professionalism and as an opportunity to connect with others. From tiny seeds grow mighty trees!
I'm constantly surprised how many DJs miss this obvious way to get more gigs. Let others find the gigs for you! Its never been easier to have an agent, or multiple agents in fact.
A quick google and you'll find DJ agency websites locally, nationally and internationally. They're all looking for more DJs and all eager to fulfil their customer's needs. Applying can be done easily online with most of them.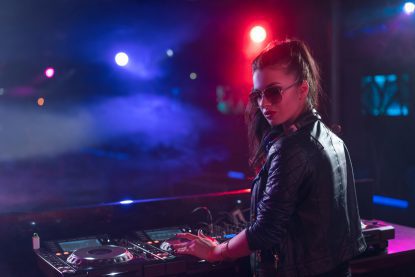 Be sure to have a website, social channels and plenty of mixes on your Soundcloud or Mixcloud account before you apply. Again first impressions count so be ready.
Always answer the application form honestly. You're only setting yourself up for a fall if you try and blag your way in to more work. They've have seen it all before.
Agencies usually cover a wide variety of potential work. From DJing at weddings to DJing in bars and nightclubs. So know what you're capable of and what you excel at. Be flexible if you want more work, it might not all be the 1000 capacity night clubs you dream of but a gig is a gig right!
Approach the right agencies for you
If you're just starting out or have yet to build a following for your brand I would suggest you don't contact agencies that clearly list well known or expensive DJs. There are numerous levels of DJ agency, some of which cater solely for the premium market. If you're not there yet then don't set a bad first impression by applying to them.
I recommend you find agencies listing the kind of gigs you know you can doing an awesome job at. Get plenty of experience under your belt and work your way up the agency ladder.
There are plenty of forums and social platforms for sharing your musical talents. They're not only a good place to market your skills but also a great way to get feedback on what you're producing.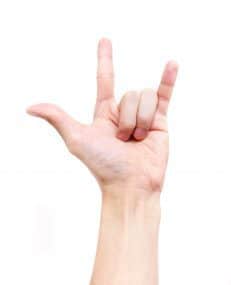 This feedback will help you analyse and improve your creative abilities, they may even be a source of inspiration. So post your mixes online and ask for people's feedback.
You can do this in places like:-
Music forums – Be sure to pick a forum that matches your music genre
Soundcloud – People can comment on specific parts of your mix. Tell people in the description that you want lots of feedback
Facebook – Share a new mix with your friends, tell them to critique it
Twitter – use the hashtag #DJmix and share a link to your mix.
Burn CDs – Old school but still works, share your mix with your friends
Other DJs – Who better to get feedback from than other DJs you respect?
The more you understand your craft the better you can improve it. A high quality, confident, versatile DJ will get more bookings. So every piece of feedback will help you achieve this.
Surrounding yourself with others that understand your business can be key to your success. It can be as easy as following them online and engaging on social channels but if you get the chance be sure to meet up too. Even if its just for a coffee or a browse around your local record store and a quick chat.
Sharing your experiences, your wisdom and possibly your useful contacts can open many doors.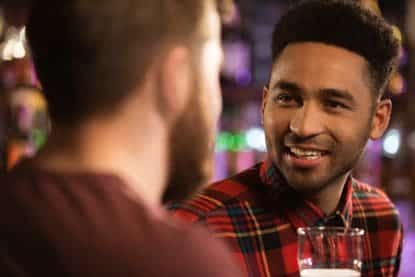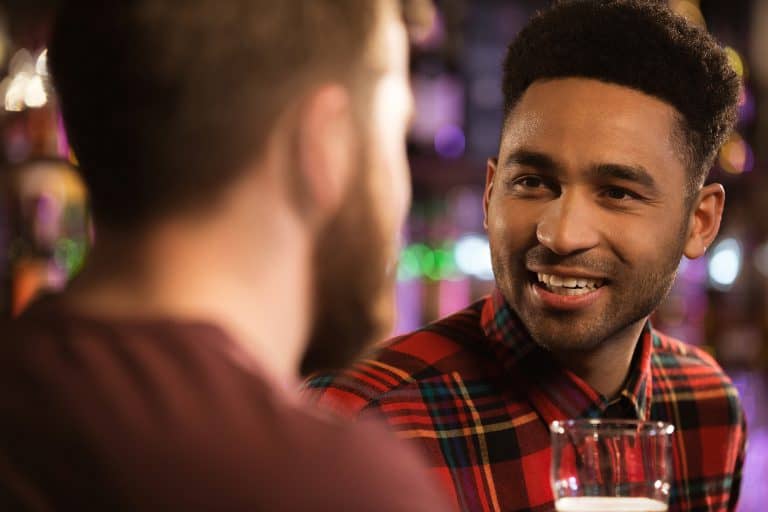 Obviously this works best if the DJ you're meeting is a few rungs up the ladder than you. Don't be afraid to ask questions and be honest about your current abilities. Everyone was in your position at some point.
Most people are happy to chat and lend a hand if they can. I've had lots of awesome conversations with other DJs that have lead to more gigs, better DJ sets and playing previously undiscovered music too.
I love to meet up with other DJs for a jam session. Playing back to back on my home studio setup. Learning some new tricks and techniques. You will never stop learning from others so make good use of your DJ friends.
Be sure to pay it forward
While its great to learn from those already in the position you aspire to, that doesn't mean you should ignore the guy who wishes he were in your shoes. Offer your help where you can. Share your knowledge with those who could use it and your useful contacts with those that deserve a break. After all this is what you're hoping other DJs will do for you.
This is also a good way to filter out the ego-filled wannabe DJs from those that are really doing for the love of the music.
We all have our musical preferences but if you limit yourself to one style or approach to DJing you are severely limiting your options. Not only that but in the early years you're also limiting the possible connections you might make, something which could prove vital.
Being able to mix different musical genres and tempos will also make you a better, more rounded DJ so its a good practice anyway.
Versatility can be applied across a number of DJ skills too. A promoter may be looking for a specific style to play at a particular time slot, so being able to fulfil that requirement is very important. Have multiple playlists ready to go and well rehearsed will allow you to jump in at a moment's notice.
I've heard plenty of anecdotal evidence from DJs that being flexible with your availability and musical abilities especially in the early years helped build up a reputation for being professional and reliable. Promoters generally need backup DJs in case of emergencies, think of it like a subs bench in football! If you're ready to go at the last minute you're much more likely to work your way up to a residency.
If you're looking for more mobile DJ work then the same applies. Musical variety is usually required in this field but flexibility with timings, themes, discounts for repeat bookings and always being contactable really makes a difference.
You can slowly work towards your ideal type of gig playing your preferred musical style, but on the way there be sure to grab every opportunity you can.
I've seen this work plenty of times for DJs who are confident in their skills and are dedicated to building a DJ career.
This is all about playing the long game, achieving your ultimate goal.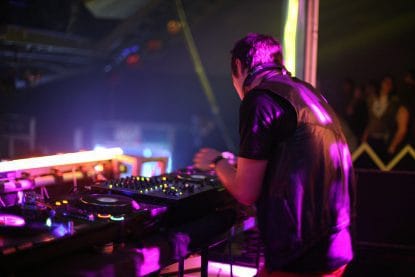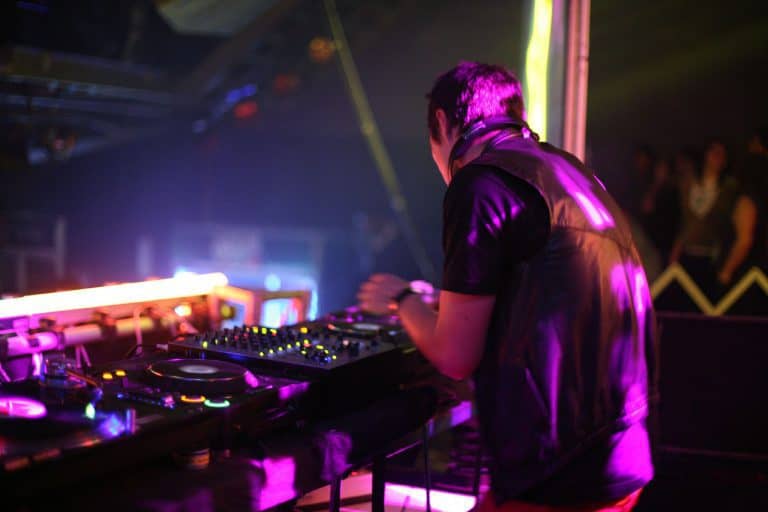 Plenty of DJs think they deserve payment for every gig they play, but they're not looking at the big picture. Every gig is a marketing opportunity and sometimes you need to invest in your marketing more than you need to be financially rewarded.
Its all about understanding what a customer wants and what reward, other than financial might be on offer. Here's some important questions to ask yourself.
Who is the audience? – Can you promote your brand to them in a memorable way
What's the long term advantage? – Does the promoter or client wish to test your abilities for a longer term deal? (residency or repeated bookings)
Does playing for free give you more flexibility? – Clients are usually more willing to allow you to promote yourself if they don't have to pay you
This tactic doesn't work for every client and its definitely worth being careful not to sell yourself short too. Don't let a client take advantage of you just because you're willing to work for free. Make sure both you and the client know exactly whats on offer and why you're doing it.
You'll be sure to attract more business if you take this approach. Treat it as a great marketing opportunity and a chance to get your brand in front of more people. Be sure to have plenty of marketing material ready too. Business cards and one page leaflets or flyers are a great idea.
If there is an opportunity to get the client to promote you further if you offer them a discount then its definitely worth considering. Remember every gig is a marketing opportunity too, more gigs is better than higher payments. Especially when you're just starting out.
There's plenty you can do to support the promoters you want to work with. Here's some actionable things you should be doing right now.
Follow them on social channels
Retweet and engage with them regularly on their social channels
Feature them on your website and social channels as a recommended event
Attend the event and let them know you're going
Review the event online, preferably on your own website via a blog
Contact the promoter asking for marketing material you can use
Ask the promoter to regularly send you details of any future events you can help promote
All of this is designed to keep you on their radar, getting your brand in front of the right people and being generous.
It can pay you back in the future, even if its just a small bar, a local nightclub or even a hotel that uses regular mobile DJs. It works for all.
Hiding behind the decks really isn't an option if you want to be remembered. It takes confidence, intelligence and a professional approach to your work if you want more DJ gigs.
Besides people want to book DJs that fit the bill. Entertain the crowd and are memorable. As they want their punters to remember the night! While you may be able to do this while your DJ-ing its also important to do this when you're not.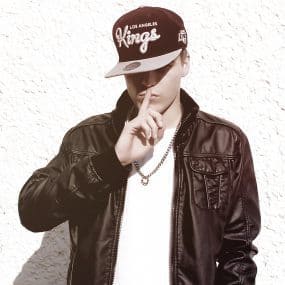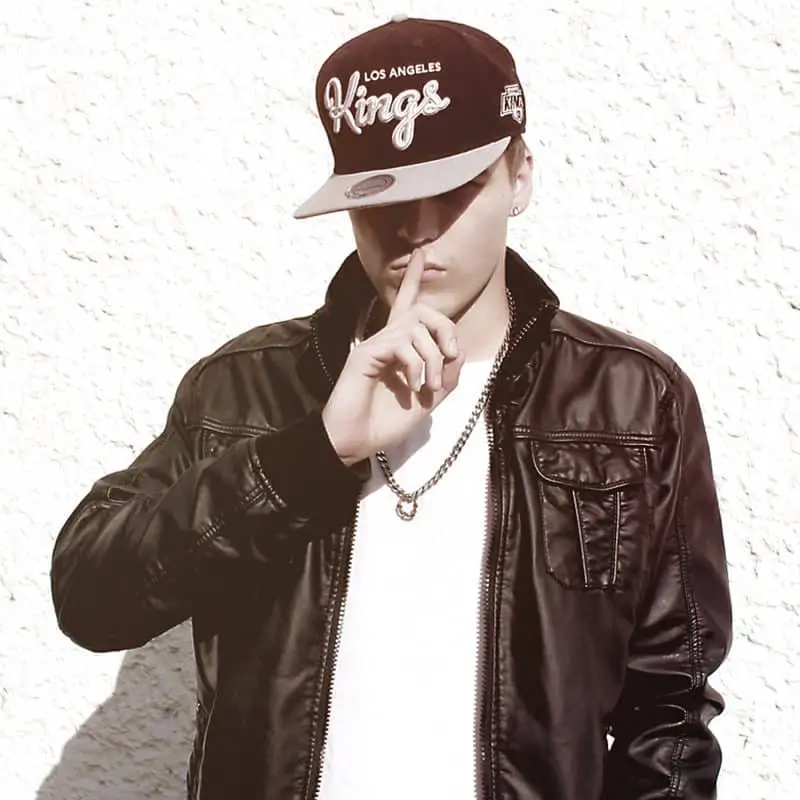 Be confident when you speak to promoters, be sure of your skills and show them you're ready. Offer solutions to their problems and show them you mean business.
Being shy, quiet or unhelpful wont win you any friends or get you more business. If you suffer from any social inadequacies then be sure to do something about it. Learning to beat match wont get you more gigs, being confident and communicative will do! There's plenty of evidence to show that mediocre DJs get plenty of gigs because they exude confidence. You can do one better by being confident AND being a great DJ! If you're looking for ways to improve your DJ skills check out my list of 31 actionable steps you can take right now.
Its not just about confidence either. You're much more likely to be remembered if you're an energetic, talkative and bold character. Sometimes bookings will come just because a promoter could easily recall you out of the crowd of potentials that contacted them.
Remember your bookings often come from people who are very busy! So whatever you can do to raise your chances will go a long way to increasing your bookings.
Wondering what to read next? Here's what we think will help you the most.